Is Lowe's Owned by Walmart?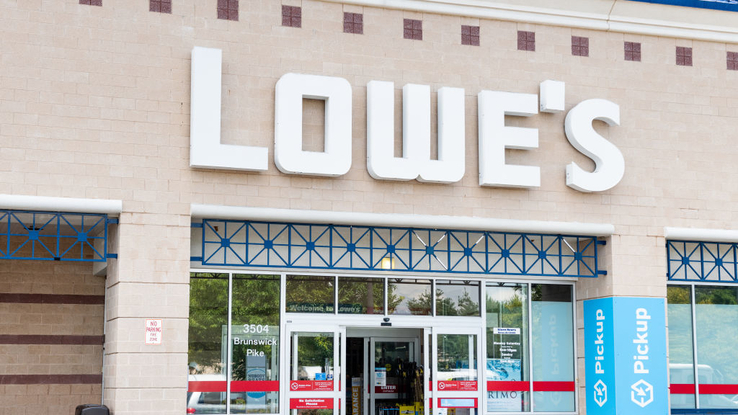 Lowe's is not owned by Walmart or the Walton family. Lowe's Companies Inc. is a publicly traded company without a majority shareholder. In 2020, The Vanguard Group Inc. held the largest share of Lowe's stock. At around 8.5 percent of all stock, however, they had far less than a controlling share in the company.
Lowe's
While Lowe's today is a Fortune 50 company and the world's second-largest home improvement retailer and the eighth-largest retailer overall in the United States, it wasn't always such a giant. It was founded in North Wilkesboro, North Carolina by H. Carl Buchan and his brother-in-law the North Wilkesboro Hardware Company. Buchan bought out his brother-in-law's share in the company and came up with a plan to deal directly with manufacturers rather than wholesalers to offer lower prices and take advantage of the wave of construction after World War II. Buchan began to open stores throughout North Carolina, and the company went public in 1961. By 1979, it was traded on the New York Stock Exchange.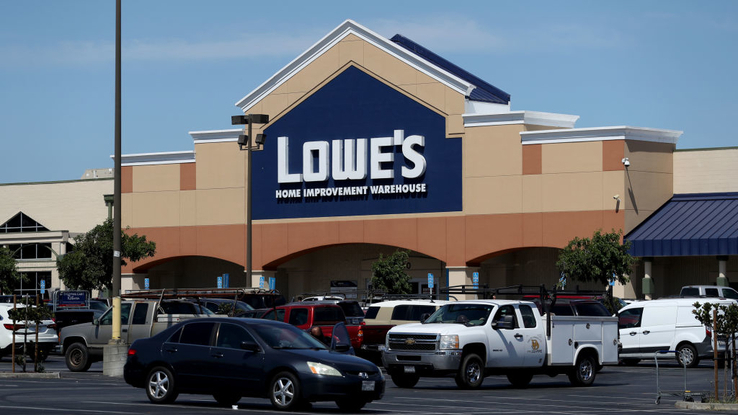 In those decades, Lowe's mainly served professional builders and construction companies. While the company reached more than a billion dollars in sales in 1982, it wasn't until it shifted to selling supplies to do-it-yourself homeowners that business truly began to boom. By 1994, all new Lowe's stores were at least 85,000 square feet to accommodate an inventory to meet such customers' needs. Today, the company has more than 1,700 stores in the United States as well as around 250 in Canada. Lowe's carries around 40,000 products in its stores and makes hundreds of thousands more available by special order.
Walmart
Before there was Walmart, Sam Walton started a five-and-dime store in Newport, Arkansas called Walton's as part of the Benjamin Franklin store franchise. He believed that by selling products with the lowest profit margins possible in small towns of 5,000 people or less, you could not only still make a profit, but even make it rise. Between 1945 and 1962, he opened up 14 stores using this model. However, Benjamin Franklin wasn't convinced, so Walton struck out on his own, and the first Walmart was born. By 1968, Walton's operations within Arkansas were so successful that he began to expand into Oklahoma and Missouri.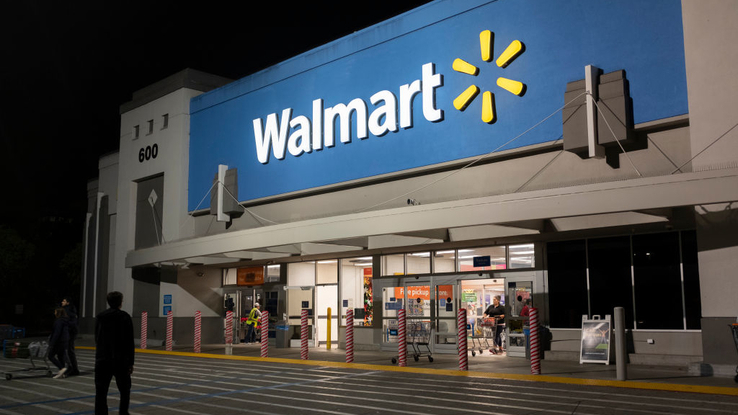 Walmart became a public company in 1969 and was first traded on the New York Stock Exchange in 1972. By 1976, there were 18 Wal-Marts, and Walton closed his old five-and-dime stores to focus exclusively on his new chain, which had since expanded to Michigan, Illinois, Tennessee, Kentucky and Mississippi. Walmart began to buy out other chains, and in 1978, it started the pharmacy, automotive and jewelry services Walmart shoppers know today. It reached $1 billion in profits in 18 years, faster than any other company. 1988 saw the first Walmart SuperCenters open, and in 1991, the first Walmart outside the United States opened in Mexico. In 1997, just five years after Sam Walton's death, Walmart became the largest private company in the United States. It became the largest private employer in the world only three years later.
Companies Owned by Walmart
While Walmart doesn't own Lowe's, it does own many other companies that you may be familiar with. Clothing retailer Bonobos and outdoor retailer Moosejaw both started out as online retailers before creating several brick-and-mortar locations, and they are each now owned by Walmart. Online retailer Jet.com was bought out and merged into Walmart's own online store, while Shoes.com still exists as a separate site despite now falling under the Walmart umbrella. The company also expanded into package delivery with the purchase of Parcel in 2017.