What Is the Job Description for a Hotel Steward?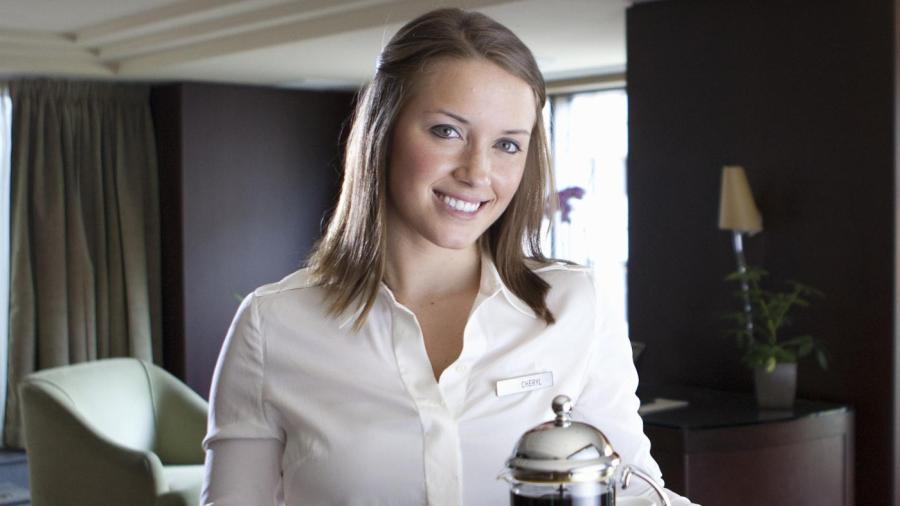 A hotel steward is defined as a person who manages the eating arrangements, staff or service at a hotel. A hotel steward may be responsible for many duties, including offering superior guest service, ensuring company and department standards are followed, ensuring all equipment is working, ensuring any malfunctioning equipment is promptly repaired or replaced, maintaining a clean environment and supervising and reviewing banquet facility setup. In addition, hotel stewards may assist guests who are checking in or out of the hotel, oversee preparations for events and perform other duties as needed.
To become a hotel steward, individuals should posses several qualities. First of all, experience in leadership in a stewarding department is usually required. The ideal hotel steward candidate should have excellent customer service and problem-solving skills. Hotel stewards must be helpful, reliable, responsible, calm and courteous. Having the ability to be a team player and work well under pressure are other key qualities. Because hotels are open 24 hours a day and 7 days a week, a hotel steward must have a flexible schedule that allows him to work holidays, nights and weekends. A college degree in hospitality or a related field is desirable but is not usually required.