4 Investing Lessons We Can Learn From Warren Buffett's Stock Portfolio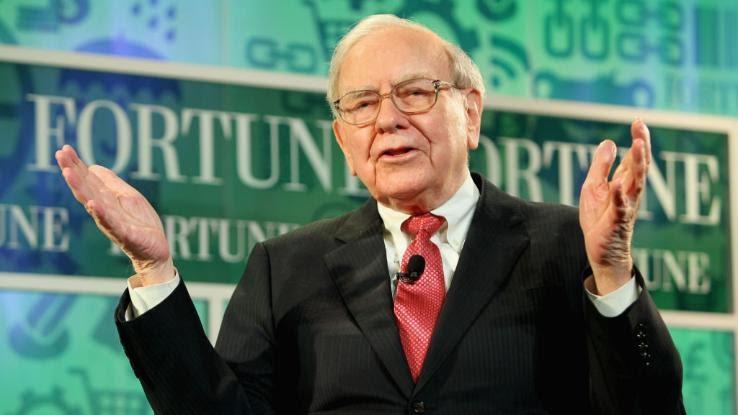 Wish you could build a stock portfolio with as much skill as Warren Buffett? You're not alone. In the 1950s, Buffett started with just $10,000 in seed money, which he's since transformed into an $88 billion fortune.
While we may not all be able to enjoy Warren Buffett's golden touch, there are plenty of things we can learn about investing — and apply to our own financial decisions — by taking a peek at Buffett's stock portfolio and the calculated ways he chooses to invest. If you're looking to boost your investment quotient, it helps to examine some of the top lessons learned from one of the most extraordinary investing minds of our time.
Buy Dividend Stocks to Reap Two-Pronged Rewards
While some investors strike gold in the stock market by taking risks, Warren Buffett tends to make smart, carefully calculated investments. That's why he's a fan of dividend stocks. Dividend stocks pay out cash dividends per share to their investors periodically, meaning they share profits with their stakeholders; if you bought 25 shares of a certain company that offered a $2 annual dividend, you'd make $50 each year. Buffett likes these stocks because they allow for multiple forms of both short- and long-term profits: through dividend payouts and through the appreciation of the stocks' prices over time.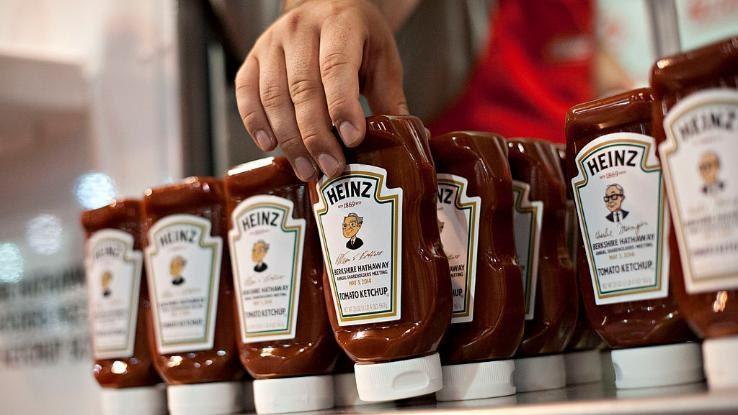 As of January 2021, over half of Warren Buffett's stock portfolio consisted of dividend stocks like Apple, which makes up 46.2% of Berkshire Hathaway's invested assets. Among the other's in his portfolio, you'll find:
Kraft Heinz (NASDAQ:KHC)
U.S. Bancorp (NYSE:USB)
Suncor Energy (SU)
JPMorgan Chase & Co. (JPM)
The dividend stocks in Buffett's portfolio will collectively pay out over $3.8 billion in dividends alone in 2021. But that's not the only reason he's such a fan. Companies that pay dividends on their stocks can afford to do so for a reason. These tend to be established companies with time-tested business models and solid management that can initiate gains over time. A report by J.P. Morgan Asset Management found that companies that offered dividends enjoyed an average of 9.5% growth over a 40-year period compared to an average of 1.6% growth from non-dividend-paying companies.
Invest in What You Know
In one of Warren Buffett's most famous quotes, he advised, "Never invest in a business you cannot understand." While this doesn't necessarily mean you should put all of your eggs in one financial basket (or, in this case, sector), Buffett's portfolio isn't as diverse as you might assume.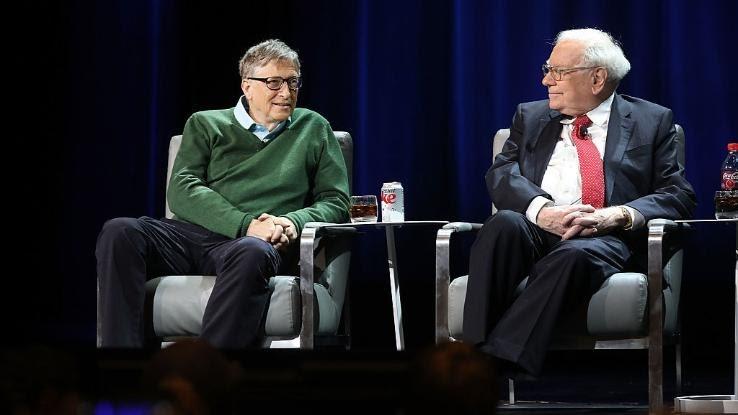 His style tends to be geared more towards investing in solid businesses that he's researched enough to feel confident about. For that reason, he doesn't tend to jump onboard a hot new stock from a sector he's unfamiliar with, even if the company's shares are available at low prices. In fact, most of his buys focus on the sectors of consumer staples or finance.
Nearly 68% of his portfolio is made up of just four stocks, including:
Apple (NASDAQ:AAPL)
Bank of America (NYSE:BAC)
Coca-Cola (NYSE:KO)
American Express (NYSE:AXP)
While you don't have to be an expert in the in and outs of every business you invest in, it's a smart play to invest in companies that you're familiar enough with to trust. If you've been using a product your entire life, it's going to be easier to gauge whether you see that company sticking around and growing for years to come.
Investing in startups can be a bit more volatile, but you can even minimize risk here by sticking to what you know. If you have a particular interest in social media, for example, you might explore investing in the tech sector. It's no surprise that early investors in Facebook (NASDAQ:FB) and Twitter (NYSE:TWTR) made a great deal of money. If you see a similar tech company go public, purchasing shares in it could make for a good investment if you're familiar with it.
Seek Out Long-Term Investments
It's no surprise that many of the companies in Buffett's stock portfolio have been around long enough to present little risk of fading out any time soon. Some of the stocks in Buffett's portfolio that represent this principle — all from companies that have been operating successfully for over a century — include: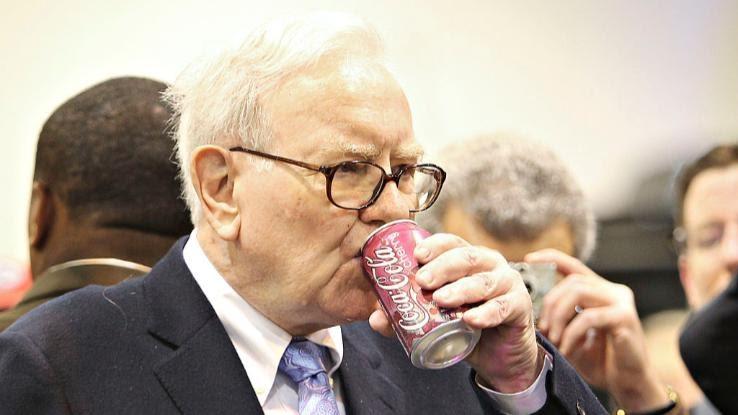 UPS(NYSE:UPS)
Proctor and Gamble (NYSE:PG)
Johnson & Johnson (NYSE:JNJ)
Kroger (NYSE:KR)
By selecting well-known, established companies that have less of a chance of failing than startups do, Buffett doesn't have to worry as much about market volatility and can sit back and watch his money grow. When he invests in a company, it's usually because he plans to remain a long-term investor.
For instance, Berkshire Hathaway, Buffett's holding company, has also been investing in Coca-Cola since 1988. Buffett explains his long-term strategy thusly: "You would not get a price on it every day and you wouldn't ask whether the yield was a little above expectations this year or down a little bit. You'd look at what the farm was going to produce over time."
Another long-term investment strategy that Warren Buffett has always recommended is to buy an S&P 500 index fund. He currently owns stock in two, including the SPDR S&P 500 Trust ETF (NYSE:SPY) and the Vanguard S&P 500 ETF (NYSE:VOO). These are steady investments because they mirror the movement of the top 500 companies on the stock exchange or in a particular sector.
Strike While the Iron Isn't So Hot
As Buffett himself once advised, "Be fearful when others are greedy, and greedy when others are fearful." What exactly does that mean? That you should invest using your mind, not your emotions. The market tends to plunge when investors get scared of losing their money and all start cashing out at once, and that can be an ideal time to buy. Conversely, when investors are clamoring to buy shares of a particular stock, prices go up — and you're more likely to overpay when buying.
Ironically, the best time to invest can be when a company's value takes a nosedive. This doesn't mean you should invest in just any company simply because it's having a horrible year. It means that you should stay on the lookout for a chance to buy into a long-standing company that's experiencing a bit of a slump.
Perhaps predictably, many companies have gone through these slumps throughout the COVID-19 pandemic. Disney (NYSE:DIS), for example, experienced a massive plunge in late March 2020, when its stocks were suddenly valued at around $85 per share. The investor who bought in then would have made more than $100 per share less than a year later, as Disney stock was valued at around $195 per share at the beginning of March 2021.
The opposite can be said for "hot stocks." A good example is the Dogecoin craze of February 2021. Many people bought into the cryptocurrency after Elon Musk endorsed it on Twitter. The stock soared for a few days, only to plummet soon after when word got out that the cryptocurrency was developed as a joke and had very little actual value. That said, there is a way to ride such volatile trends, but it requires a great deal of watching and waiting for the right time to buy and sell. Ultimately, if you want to trade like Warren Buffett, trust your instincts when it comes to the companies you believe will continue to thrive in the future, and invest in newer sectors only when you've built a solid portfolio of trustworthy companies expected to last — and succeed — for the long haul.