What Is the Importance of Teamwork in Nursing?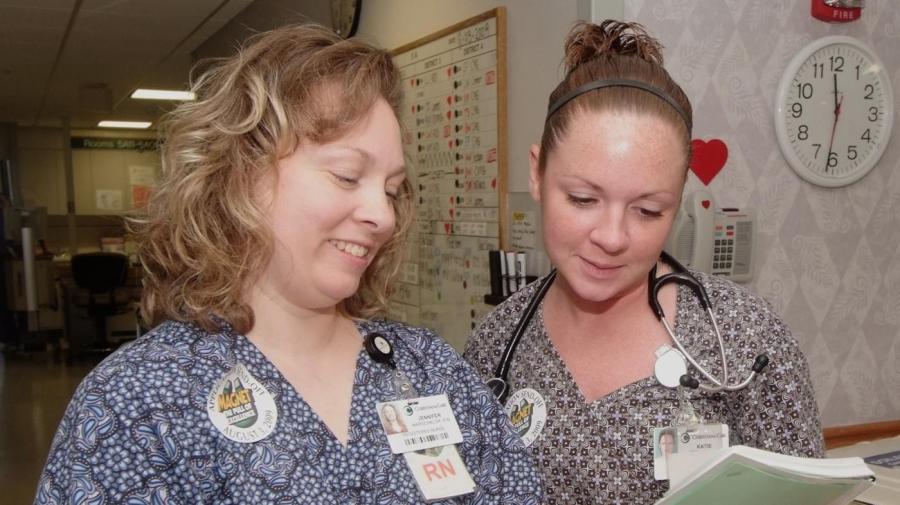 In the nursing profession, teamwork is extremely important because it improves the quality and safety of patient care, makes the nurse's job easier and more efficient and helps to improve job satisfaction. Nursing teamwork in a hospital setting may consist of multiple disciplines working together, including physicians, other nurses, nursing assistants, respiratory therapists and physical therapists.
Members of a team that work well together must trust, respect and appreciate each other. Effective communication is also critical among the members of a team. It is important for team members to be able to relay information regarding the patient's current status, as well as any treatments or medications received. Communicating needs is also important. For example, if a nurse requires help from a nursing assistant, she must be able to tell the nursing assistant exactly what she needs her to do.
Besides improving patient care, teamwork in nursing can also dramatically improve a nurse's job satisfaction according to a study published in the "Journal of Nursing Management." The study involved 3,675 nursing staff members from 80 patient care units in five hospitals. The results were obtained by using a survey. The study reveals that higher levels of teamwork among nursing staff and perceptions of staffing adequacy leads to greater satisfaction with a nurse's current position and occupation.