What Is Horizontal Communication?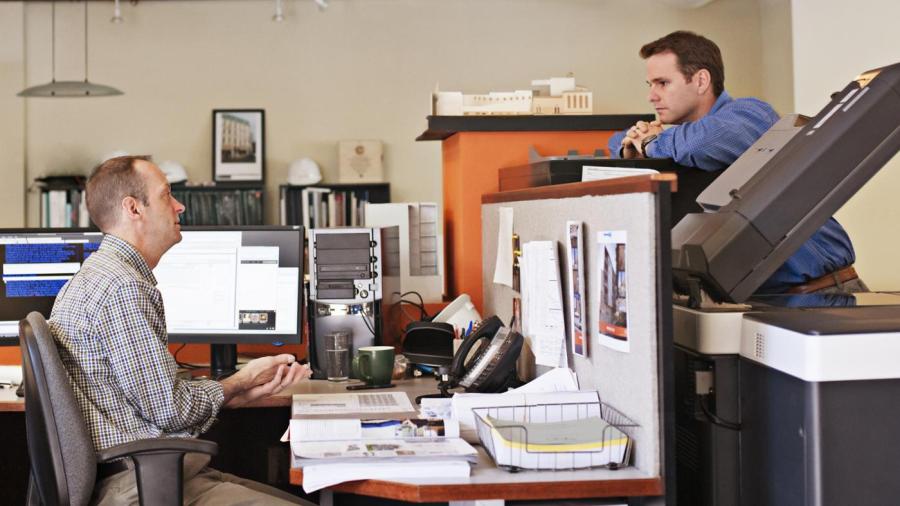 Horizontal communication refers to the interaction among people within the same level of hierarchical structure in organizations. Horizontal communication includes the relay of information between and among individuals, units and departments that fall into the same level of experience and expertise. This is in contrast to vertical communication, which involves communication between individuals and groups at different levels within companies.
As with vertical communication, horizontal communication has some advantages and disadvantages. Horizontal communication, which is also referred to as lateral communication, serves several benefits for companies. First, it encourages communication and cooperation by allowing individuals with the same level of expertise and knowledge to work together. This reduces other factors, such as intimidation, which may impair business growth.
Horizontal communication also makes it easier for people to work together on certain activities or projects, which boosts efficiency and worker output. Horizontal communication allows lower-level workers to interact directly with each other to carry out certain activities. Completing a project successfully allows workers to feel a stronger sense of belonging to a team and may improve their personal moods and generate a positive attitude about the company. There are several disadvantages to horizontal communication, however, such as that managers may have less control over the actions of employees as intercommunications improve.