What Does George Soros' Open Society Foundations Network Fund?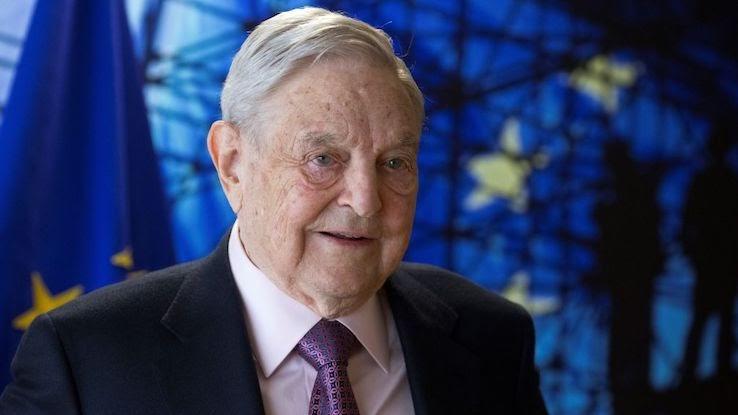 George Soros is not your typical billionaire. He didn't come from opportunity, nor was he wealthy from the outset of his career. In fact, the marginalization that he faced in his early life is part of the reason he's become so well-known for his philanthropic efforts in the modern day. That background informed his perspective and shaped his proclivity for social justice.
Throughout his self-built career, Soros has donated billions to charity efforts through the Open Society Foundations (OSF), a network of international grantmaking opportunities that aims to support persecuted groups across the globe. But many people don't know how Soros built his fortune and what drives his need to give. His name may not be as well-known as Jeff Bezos' or Bill Gates' — although it's often cited in various (and patently untrue) political conspiracy theories — and it may be time to correct that record by taking a look at where Soros invests.
Who Is George Soros, and How Did He Get His Start?
Soros' story is one of resilience, survival and sacrifice. Born in 1930, Gyorgy Schwartz grew up in Budapest in what was then known as the Kingdom of Hungary. To avoid persecution in what was becoming an increasingly antisemitic Europe, his Jewish parents changed the family name from the German-Jewish Schwartz to Soros — a symbolic name meaning "next in line" in Hungarian and "will soar" in Esperanto, an auxiliary language in which Soros' father was fluent.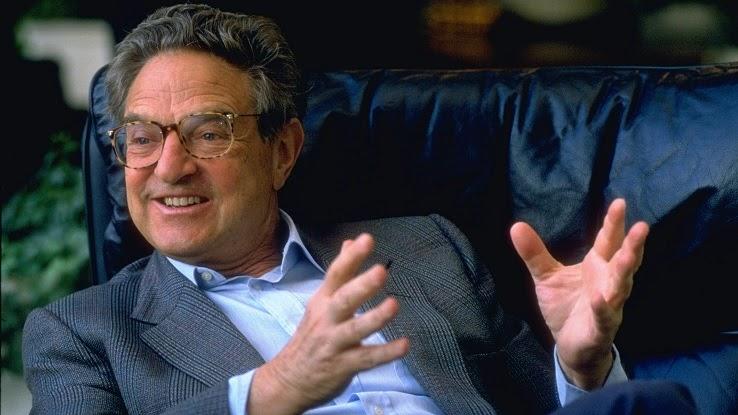 In 1944, when Soros was 13 years old, Nazi Germany began its invasion of Hungary. Soon after, Soros was forced to leave school and report to the "Judenrat," one of many Nazi-enforced community watch groups meant to surveil and restrict Jews in the areas where they were confined. Soros worked for the Judenrat delivering notices of deportation.
Soros' family eventually purchased papers stating they were Christians to avoid being sent to concentration camps, and his father worked to help other Jews secure similar protections. The family remained separated until the end of WWII, when, in 1947, Soros relocated to England to attend the London School of Economics.
At first, Soros bounced between jobs, working in a restaurant, for a railway, at tourist stands and in other smaller roles throughout the city. However, he soon realized that he wanted to pursue something larger. In 1956, he relocated to the United States, settling in New York and getting a job as a securities analyst. There, he would learn the ropes of investing, money management and banking that he later parlayed into his massive financial success.
How Did Soros Use His Wealth to Initiate the Open Society Foundations?
Soros' real wealth began to grow after he launched a hedge fund, Soros Fund Management, in 1973. Soros already had experience in developing hedge funds; his first, called Double Eagle, still exists today and provided the seed money needed to open Soros Fund Management. This new hedge fund focused on international investments, primarily in worldwide income markets, equity and foreign exchange.
Soros' early choices in this field paid off, and he went on to gain attention for his successful investments, eventually becoming one of the top investors in the world after making a series of financial decisions that were seen as risky — but that turned out to be lucrative. As Soros began to come into more wealth than he had ever known, he knew he didn't want to hoard it. After seeing and experiencing abject suffering in his youth, the investor decided he wanted to give back some of his fortune to aid people facing oppression.
In 1979, Soros launched his charity organization, Open Society Foundations (OSF), with the goal of using this network to direct charitable efforts that support marginalized groups across the world. The OSF is a philanthropic organization made up of different funding sources and foundations, and Soros drew inspiration for the group's name from the equity-focused book Open Society and Its Enemies by Karl Popper, a title Soros encountered in his undergraduate studies.
Beginning in 1984, the OSF started focusing its initial efforts on providing opportunities to people living in Eastern Europe and trying to navigate life amid the ravages of the Cold War. Starting in Hungary, Soros' birthplace, because the investor's lived experiences included political intolerance somewhat similar to what was occurring there, the OSF "awarded scholarships, provided technical assistance and helped modernize schools and businesses" across a number of Eastern Bloc countries, where Soros secured guarantees that the charity group could operate freely. The organization has since been involved in philanthropic projects in over 100 countries. Through the OSF, George Soros has also become one of the leading philanthropists in the world and has donated over $32 billion to OSF efforts worldwide.
What Are the OSF's Goals?
Throughout the years, the OSF has functioned primarily to aid worldwide pursuits of equality, racial justice and other anti-discrimination efforts by supporting groups that fight for social justice. The organization has typically focused on funding efforts to support people who are persecuted for unchangeable facets of their identities, including LGBTQ+ organizations, marginalized ethnic groups and, recently, Black Lives Matter. OSF also funds initiatives to promote democracy and make voting more accessible, provide early childhood education, ensure people have access to basic human rights and maintain the integrity of independent journalism.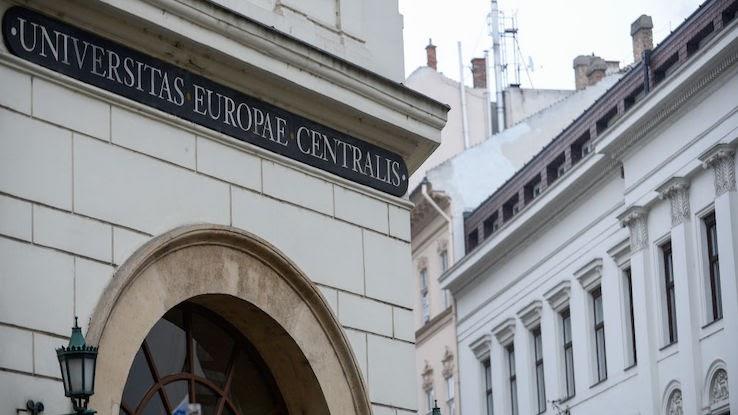 George Soros has also funded various education projects, including founding a university with campuses in Budapest and Vienna. Another central mission of the OSF has been to secure better education for children and young adults across the globe who might not otherwise have access to learning-based tools of empowerment. Previously, OSF's donations in this area have included completely paying tuition for underprivileged students to attend universities around the world, along with opening and supplying schools in education-deprived areas.
What Else Have the OSF and Soros Funded?
Throughout the years, George Soros' money has funded a variety of missions geared towards social justice. In 1979, early OSF money provided scholarships for Black South Africans living under apartheid. Throughout the 1980s, Soros returned to his roots, funding academic missions and cultural diversity in communist Hungary. He created the Central European University in 1991 in response to the fall of the Berlin Wall, helping to bring critical thinking and the exchange of academic material into areas still gripped by strict communist ideals. The end of the Cold War also allowed the OSF's missions to extend into various countries in need of democratic support. Same-sex marriage, the legalization of marijuana and ending the War on Drugs also became primary focuses of Soros' late 20th-century and early 21st-century activism.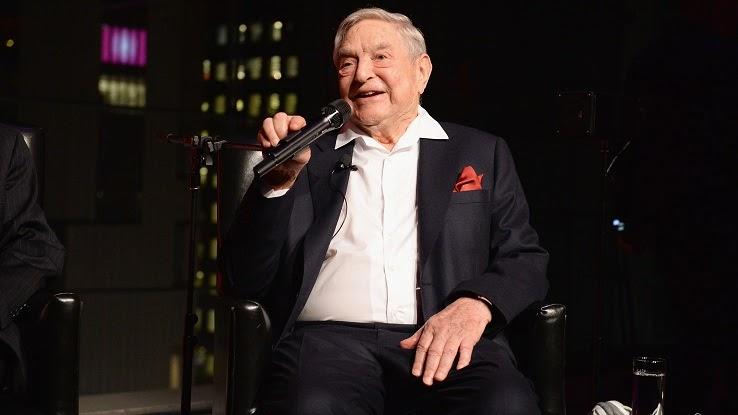 George Soros has also funded dozens of philanthropic efforts in the United States. In 2009, he donated $35 million for the state of New York to give to families of underprivileged children in an effort to combat poverty. Soros also funded organizations attempting to defeat George W. Bush during his presidential run, citing these efforts as one of the most important matters of his life. In 2004, Soros put money into the progressive Democracy Alliance to support the building of better infrastructure in America. He continues to support the Democratic Party in the present day.
Now in his 90s, Soros' work doesn't yet appear to be done. He lives in New York and maintains involvement in a variety of the city's cultural, artistic and human rights movements. Funding charity groups remains one of his primary ongoing pursuits, and Soros continues to distribute money, both that which he currently has and that which he projects to earn, into the OSF. The various organizations he funds through the OSF are making big strides in confronting and combating social, economic and environmental issues, including systemic racism, global warming, human rights violations, women's issues, censorship and poverty, among others. While focusing on improving life for groups of people who are marginalized and oppressed, George Soros is among the more generous billionaires today.