How to Find Companies That Are Hiring in 2022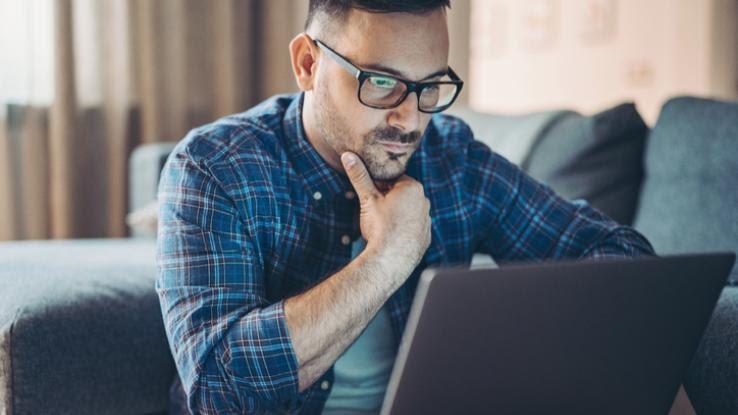 When you find yourself in search of a new job, it can be confusing to figure out exactly where to start. That's especially true if you're about to move on from a company that you've worked with for many years, you're considering a career change or you're reentering the workforce after some time away.
Whatever your reason for starting this search, there are a few key steps to follow that can make the process smoother. If you're gearing up for your next job hunt, we'll walk you through the basic things you can do to get ready for a successful search.
Prepare Your Job-Hunting Materials
One of the most important things you'll need to get started is a great resume or curriculum vitae (CV). Whereas a traditional resume details your work history and education, you might consider opting for a CV if you've previously worked in certain industries and have specialized in a field or developed extensive knowledge about a particular subject.
A CV delves deeper into your background by listing not only your work history but also things like your unique skills, publications, achievements, awards and other qualifications. For example, you might include details about your college thesis, presentations you've made or lectures you've given. CVs are commonly used by people looking to work in academia, medicine, law or science. Many freelancers also use CVs, although these can be structured a bit differently for freelance work. In addition, it's common in many countries outside the United States to submit CVs instead of resumes; keep this in mind if you're applying for an international position.
If it's been a while since you updated your resume or CV, you'll be pleasantly surprised to find that there are plenty of free resume templates online for programs like Word. There are also a number of websites that can help you craft the perfect resume or CV for a small fee. If you're unsure about exactly what to put on your resume or CV, utilizing this type of site may be worth it for helping you make the strongest possible impression as a job candidate.
While it won't always be necessary to list references on your resume or CV — it's common not to list them at all on CVs — you may want to add that they are available upon request. Find at least three people who can attest to your ability to do the job you're applying for. Ask about their willingness (and get their permission) to appear as references and discuss your time spent working together if needed.
Additionally, you'll want to make sure that you have a great cover letter. A cover letter states the job you'll be applying for and explains why you'd be ideal for it based on your experience. Cover letters tend to follow a fairly specific format, which Indeed.com breaks down step by step in this handy cover letter writing guide. It's essential to tailor your cover letters specifically to each company where you apply. However, you can typically use some of the same information, such as details about your background, from letter to letter.
Last but not least, if you work as a freelancer or in an industry where providing work samples is common, consider building a website or online portfolio. These days, sites like Weebly and Wix use simple, no-code, drag-and-drop tools that make creating your own website easier than ever.
Check Major Job Search Sites
Gone are the days of relying on wanted ads in the local newspaper to find employment. Now, most job listings are posted online on sites that connect job seekers directly with companies that are hiring. Some job sites also offer you the chance to build a resume directly through their own fillable forms.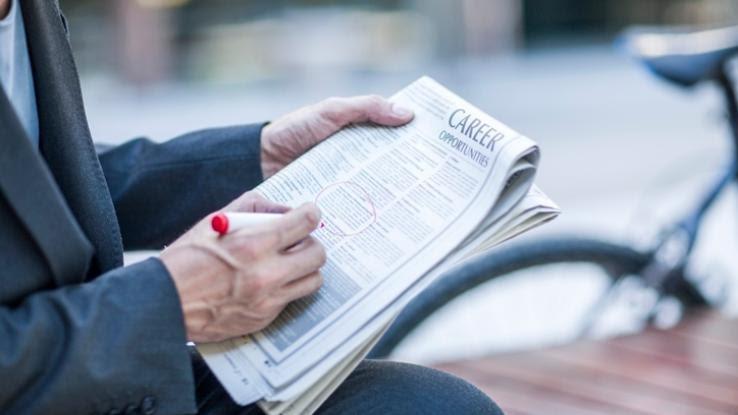 The site you'll want to focus on during your job search largely depends on the type of position you're looking for. Here's a quick breakdown of some of the major job sites and what they specialize in:
Indeed.com- No matter what type of job you're looking for, Indeed is a great place to start. It's one of the largest job sites online and can connect you to work in a variety of different industries. From entry-level to executive positions, Indeed has a bit of everything.
Monster.com- Similar to Indeed, Monster hosts a wide variety of jobs from different industries and offers career advice and salary tools.
Flexjobs.com- If you're looking for work as a freelancer, Flexjobs is a great place to find it. Unlike some other job sites, Flexjobs does require a paid monthly subscription. That said, it offers tens of thousands of high-quality, vetted remote job listings in a variety of industries.
TheLadders.com- If you're a professional who's looking for a job that pays $100,000 or more, then The Ladders is where you should start your search. It can connect you directly with recruiters from all over the country who are currently hiring in your industry.
SnagaJob.com- If you're looking for hourly or part-time work, focus on Snag a Job. This site also lets you see whether hiring managers have looked at your applications or added you to their lists for consideration.
Explore Networks and Personal Contacts
If you're looking for work in an industry that you already have experience in, be sure to utilize any contacts you may have, even if you haven't worked directly with them before. Ask around to see if any of your former colleagues know about companies that are currently hiring. If any of them are able to give you a lead, it's thoughtful to send them a thank you note to show your gratitude.
You might also make a list of some of the companies you've become familiar with in the past and visit their websites to see if they have any positions open. If so, read through the application thoroughly in order to avoid being passed over for not following directions. You'll also want to be careful if there are any sorts of non-compete clauses in place that might prevent you from obtaining a similar role at a new company to what you had at your old one.
LinkedIn is another useful tool for connecting with contacts you may have met in the past. Many employers today even ask for a link to your LinkedIn profile in order to get a feel for whether you may have mutual connections or business associates — and to look at your work experience. As a professional networking site, LinkedIn hosts over 600 million profiles and is a great way to meet new contacts as well as showcase your credentials and recommendations. You can also use it to research various companies or recruiters, learn about industry news and even find jobs. By signing up with LinkedIn, you'll gain access to a job board that features listings in your area tailored to your expertise.