What Are the Duties of a Front Desk Officer?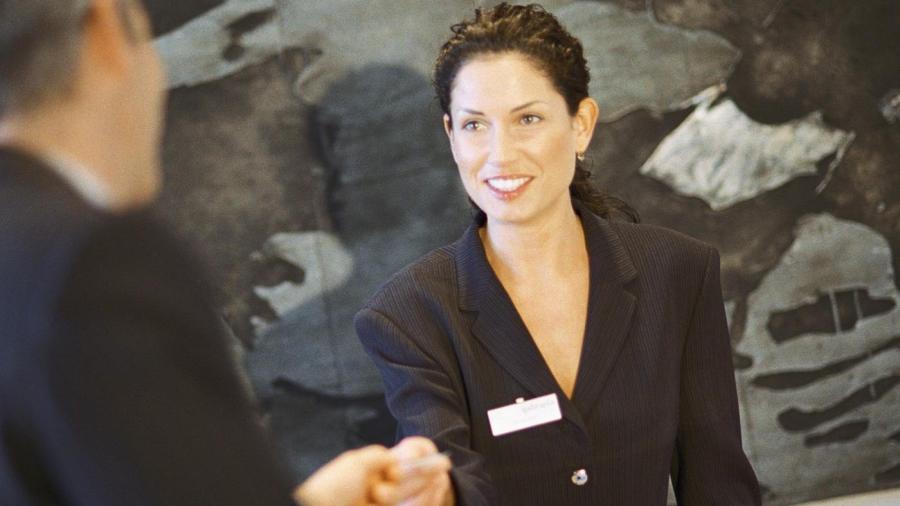 The duties of a front desk officer vary but typically consist of answering phones, greeting customers and clients, scheduling appointments, verifying identification and signing in guests, opening and closing the establishment, and acting as a liaison between clients and executive staff. Front desk officers work in hotels, health clubs, business offices and office buildings. Front desk officers work day shifts, evening shifts and weekend shifts.
Additional duties of a front desk operator may include managing multi-line switchboards, dispatching calls to drivers and delivery people, ordering meals, maintaining files, and handling daily mail and package delivery. In addition to clerical work, hotel front desk officer duties also include processing credit card payments, performing wake up calls, arranging transportation and taking reservations.
Depending on the specific establishment, front desk officers are typically required to possess a high school diploma, good typing skills and basic computer and knowledge. Front desk officers are trained on the job, and many front desk officers work closely with the executive officers, attending meetings, taking notes, and assisting them with day to day tasks. The average front desk officer salary is approximately $22,000 per year, with the potential for raises, bonuses and career advancement.