What Are the Different Departments of a Bank?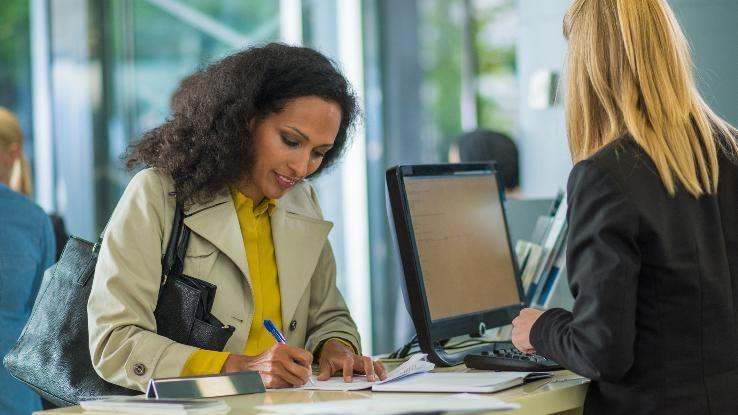 The average bank has a variety of different departments that all work together to provide services to individual customers and businesses alike. While most customers are familiar with the retail banking department, which is what typically serves as the "face" of the bank, it can be confusing to know whom to ask for help when it comes to other types of financial transactions. Learn more about the different departments of banks to get an overview of the services each provides.
Retail Banking Services and Functions
The retail division of a bank consists of a group of employees who interact directly with customers. These range from tellers and customer service representatives to loan officers and branch managers. The retail bank division is likely the first place you'll find yourself whenever you walk through the average bank's doors. It's also where you'll find help with: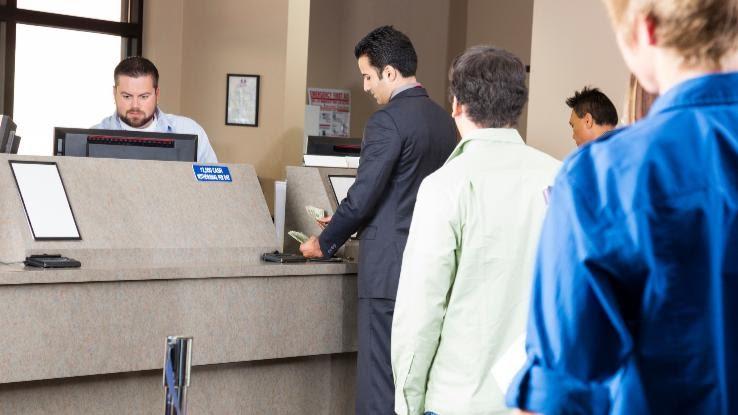 Checking and savings accounts
Marketing and community relations
Personal loans
Credit cards
Certificates of Deposit (CDs)
Some types of insurance
Commercial and Business Banking Options
Whereas retail banking is aimed at providing services to individuals, commercial banking is catered towards businesses. Often, many mid-size and larger banks have both retail and commercial branches that operate under the same roof. That said, not every local bank branch or credit union may have a commercial business department, though most can accept commercial deposits.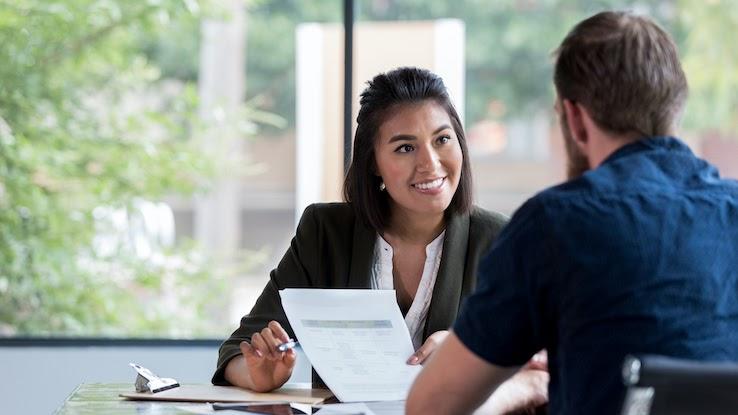 Commercial banking departments work with a wide variety of companies, from local businesses to large corporations. Some of the services that fall under commercial banking include:
Business loans
Startup loans
Lines of credit
Equipment lending
Employer services
Commercial real estate
Banks that offer services to businesses are where you're likely to find finance professionals like cash-management analysts, treasury analysts, business bankers and business banking associates. A bank's cash-management division generally works with business clients to manage short-term investment strategies, liquidity and cash flow. The employees here often handle:
Accounts receivable management
ACH setup and processing
Risk management
Payroll services
Controlled disbursements
Loan Servicing Departments
The loan servicing department of a bank takes care of communications with borrowers at any point in their loan journey — from managing the initial application process to assisting borrowers once loan funds have been disbursed. Common loan service jobs include mortgage service specialists, consumer loan servicing specialists, commercial loan administrators and escrow-servicing analysts.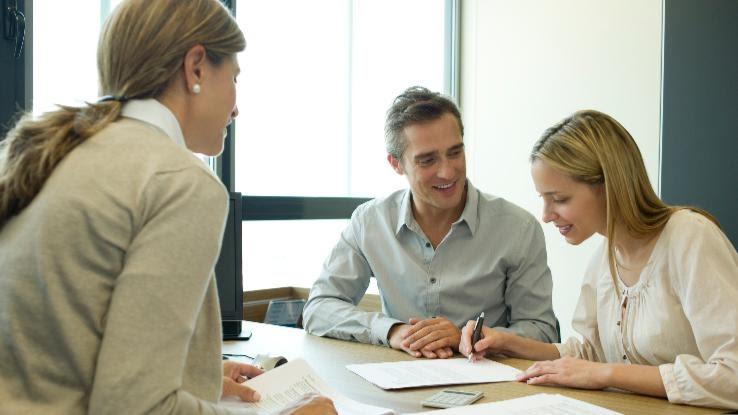 As an overall department, loan servicing takes care of things like:
Assisting with filling out and processing applications
Collecting payments
Helping borrowers set up repayment plans or loan consolidations
Advising and working with borrowers whose loans have defaulted
Answering billing questions
Wealth Management and Investing Assistance
A bank's wealth-management department is sometimes also known as "private banking" or "private wealth management." This department is usually geared towards a bank's high-net-worth clientele and offers personalized financial services. Not all banks have wealth-management departments, so you may have to do a bit of research to see which larger banks near you do.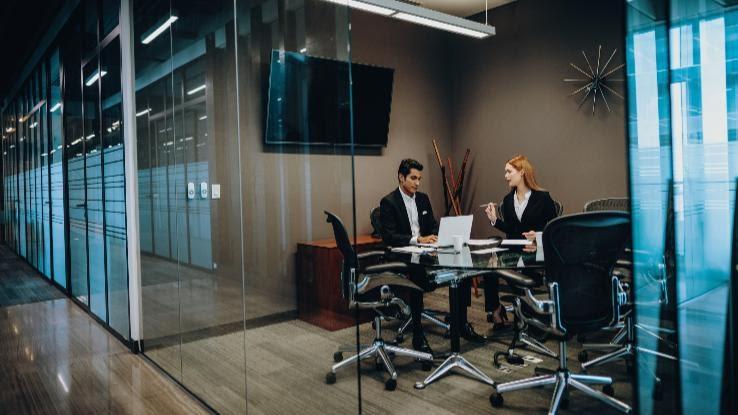 Within the average wealth-management department, you'll find financial advisors, wealth advisors, trust officers, private banking associates and management associates. They generally offer services such as:
Estate planning
Portfolio management
Retirement planning
Legal and tax strategies
Trust management
Many larger banks have also now developed their own investment banking divisions to work with larger enterprise clients. Again, this is not a department that you'll find in every local bank; it's generally exclusive to larger banking institutions. Sometimes investment banks are even institutions all their own.
An investment bank or banking branch is made up of business bankers, commercial banking representatives and business documentation analysts. Together they work to help clients with investments and their related financial tasks like:
Risk management
Mergers and acquisitions
Restructuring
Strategic advisory
Divestitures
Prime brokerage services
Deposit Operations
The deposit operations branch of a bank is responsible for overseeing a wide range of important information that a bank depends on to stay afloat. This branch's employees are known as deposit operations specialists, and they usually work behind the scenes to take care of tasks such as: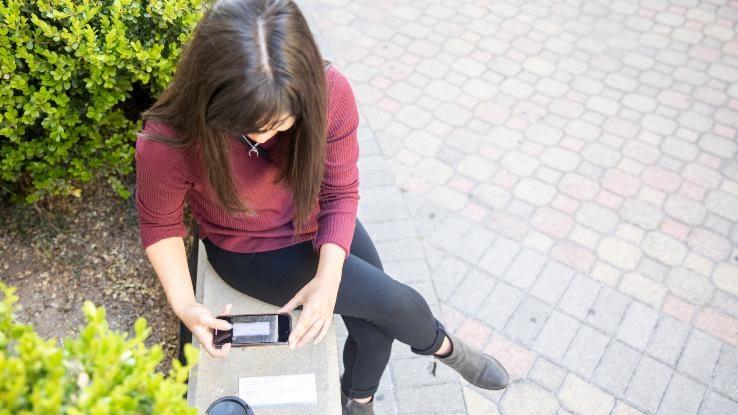 Entering deposits into the bank's database
Documenting new account information
Generating reports of monthly deposits
Verifying customer signatures
Verifying the accuracy of deposits against account balances
Electronic Banking Divisions
A bank's electronic payment department consists of employees who monitor and maintain the systems that facilitate the bank's electronic financial transactions. Additionally, providing security is also a large part of the electronic banking department's job, as they need to ensure that the bank is protected from fraud, hacking and other electronic crimes.
Some of the positions that are common in an electronic banking division include electronic banking specialists, payment operations analysts, processing/proof specialists, security analysts and fraud-detection experts. They oversee a large variety of electronic systems and processes, including:
Electronic bill payments
ATMs
Electronic deposits
Electronic transfers
The bank's online/mobile banking system
Mortgage Banking
When it comes to mortgage banking, you may either be able to work through a mortgage department at your regular bank or go to a bank that specifically handles mortgages and property loans.
A variety of employees work in this department, including mortgage loan officers, loan servicing specialists, underwriters and mortgage analysts. Their jobs collectively help borrowers secure mortgage loans. Among their responsibilities are:
Assessing a potential borrower's eligibility
Processing a mortgage application after collecting the required information and documents
Inspecting a borrower's credit reports and other information to determine whether the bank should approve or deny a loan
Processing mortgage payments
Answering questions that a borrower has throughout the course of their loan