How Can You Practice Dental Charting Online?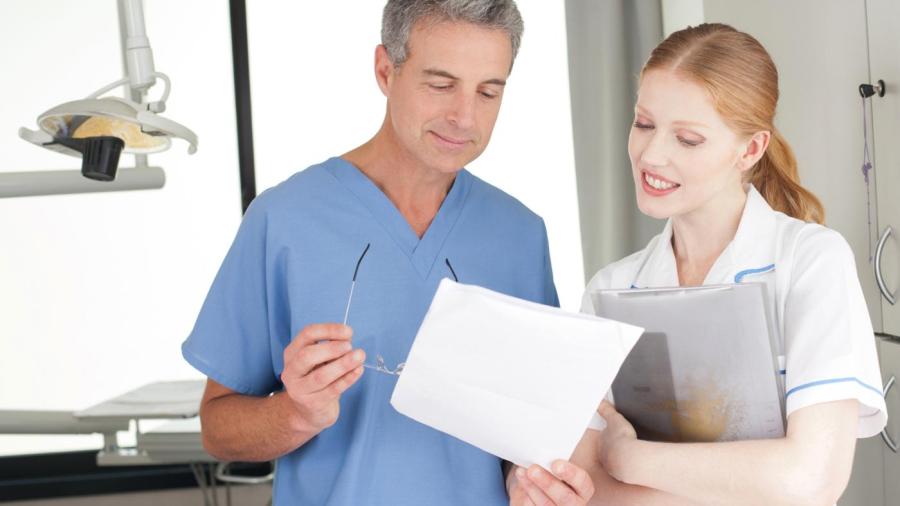 Businesses offer online practice for dental charting include Dentalcare.com and Thedentalassistantonline.com. Most of the websites offering online dental charting practice feature charts, tutorials and practice assessments.
Each of the websites offering online dental charting practice host a combination of charts and instruction. For example, Dentaljuce.com, in association with the University of Bingham, offers online instruction in naming restorations and drawing charts based on actual patient records. Another website, Dentalcare.com, run by The Proctor and Gamble Company, offers instruction in both charting restorative materials and charting existing conditions.
The Dental Assistant Online allows students to study instrument identification as well as charting. The Dental Assistant Online provides a series of online tutorials that cover a variety of dental topics, including oral health care, pathology and administration of a dental office. Tutorials from The Dental Assistant Online include color photographs.
Some of the online charting instruction websites, such as Dentaljuce and Dentalcharting.com, require a membership fee to access educational resources. Crest and OralB sponsor Dentalcare.com, and the website offers information about dental products available for sale on the website. Dentalcare offers opportunities for continuing education and resources for dental instructors. Dentalcare also offers practice management resources. All of the websites requiring a fee offer demonstration pages that give examples of instructional methods and content available in the subscription portions of the websites.