What is the Best Home Warranty?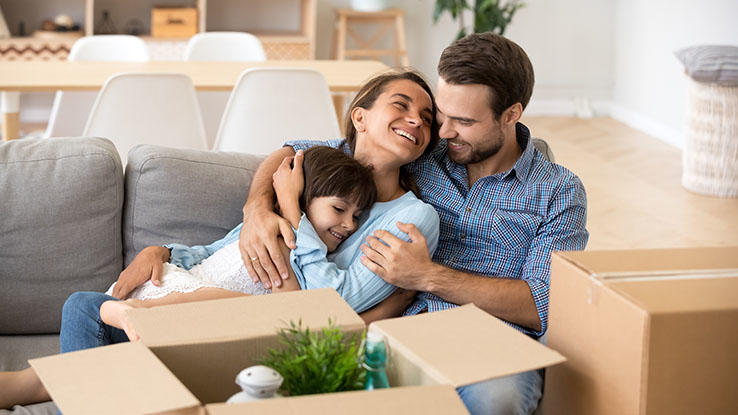 Reference.com's Reviews Team is committed to providing our readers with independent, straightforward, and transparent ratings and recommendations on a variety of products and services. Reference.com and its partners may be compensated if you purchase a product or service mentioned on our website.
Home warranties offer protection on home systems and appliances, including refrigerators, HVAC systems, garage door openers, dishwashers, and more. Not all home warranty plans are the same, but most home warranties cover repairs and replacements that occur from everyday wear and tear, which isn't covered under your homeowner's insurance. 
A home warranty can save you time and money, but which plan is best? We've surveyed customers, called sales agents, and analyzed sample contracts from the top home warranty companies, to help us break down industry jargon, identify red flags, and understand what is and is not covered. Of the companies we analyzed, three home warranty companies stood out among the rest, each offering something unique to homeowners. 
Overview of the Best Home Warranty Plans
Choice Home Warranty
Best for comprehensive, affordable coverage
With Choice Home Warranty, you can choose from two plans: Basic and Total. The Basic Plan covers most major appliances (with the exception of your refrigerator and washer and dryer) and systems (with the exception of your air conditioning). The Total Plan includes coverage on all appliances and systems in the Basic Plan, in addition to your refrigerator, washer and dryer, and air conditioning system. Choice Home Warranty also offers optional add-on coverage for systems and appliances that aren't always covered by other plans, like a pool/spa, septic system, and second refrigerator or stand alone freezer. 
We rated Choice Home Warranty as the best overall home warranty provider for comprehensive and affordable coverage because their Basic, Total, and Optional Add-On plans offer quality coverage at fair prices as compared to other providers, their claims process is simple and easy, and customer service is responsive and available after hours. 
For more information on Choice Home Warranty, call 848.256.4657 or fill out the online form for a free quote. 
American Home Shield
Best for appliances
American Home Shield has been an industry leader for home warranty coverage for more than 45 years. They offer four plans: Combo Plan (the most popular, chosen by 70% of American Home Shield customers), Appliances Plan, Systems Plan, and a customizable "Build Your Own Plan" which allows you to choose the systems and appliances you'd like to cover. 
We rated American Home Shield as the best home warranty company for appliance coverage due to their extensive Appliances Plan, which covers refrigerators, dishwashers, clothes washing machines and clothes dryers — appliances that aren't typically covered in other providers' basic plans. We also like that American Home Shield covers the removal and disposal of your old appliances whereas some other providers charge an extra fee for this service. 
For more information on American Home Shield, call 888.878.4576 or fill out the online form.
Select Home Warranty
Best value

Select Home Warranty is our best value pick for home warranty coverage due to its reasonable monthly costs ($36–42), $75 service fee (other providers who may charge up to $125), and free roof coverage (a $99 value) — an item that isn't typically covered by other providers. 
Select Home Warranty offers three plans: Bronze Care (for appliances), Gold Care (for systems), and Platinum Care (for appliances and systems), as well as optional septic system coverage. Discounts and promotions are almost always available to new customers, and can include 2 months of free coverage and $100 off annual plans. 
For more information on Select Home Warranty, call 317.204.4697 or fill out the online form.
What Does a Home Warranty Typically Cover?
Most home warranty companies offer an appliances plan, a systems plan, or a mixed plan which covers select appliances and systems. Dishwashers, garbage disposals, ovens/ranges/stoves, as well as heating systems, electrical systems, plumbing systems are generally covered in a basic home warranty plan. 
Well pumps, septic pumps, and pools and spas are typically not covered under basic warranty plans, though some companies include them as optional add-ons.
How to Choose the Best Home Warranty
When it comes to choosing a home warranty plan, there are many factors to consider. The first, and most important, is: what do you want covered?
If you have a pool, for instance, you want to make sure that the home warranty plan covers pool parts, even if it's considered add-on coverage. Here's what you should consider as you start shopping for a warranty:
Consider what coverage you need, what coverage you want, and what coverage you can afford.
Read the terms and conditions listed in the user agreement. Make sure a sample contract is accessible online. If the provider doesn't publicly offer a sample contract, then you should be skeptical. Make sure you ask a representative to tell you about the details of the terms.
See if the provider covers your area. Not all companies are available throughout the entire country, so check coverage areas. 
Make sure the plans are renewable and transferable, in case you wish to extend coverage or pass it onto the new homeowner. 
See if the company requires a home inspection. Some do and some don't. The key is to make sure that your appliances and systems are in working order and properly maintained in order to make the most of your coverage.
How Does the Home Warranty Process Work?
With a home warranty, the process is pretty straightforward. You either pay a monthly or yearly fee, depending on your plan and provider, which protects you throughout the agreement term. 
Here's what you can expect, should something breakdown or fail:
Make a service call, either by phone or online. The service call will typically cost you a one-time fee, which ranges depending on the provider. Some companies charge the same one-time fee, whereas some increase the service call fee for multiple visits.
The provider will process your claim and determine if the repair or replacement is covered.
The provider will set up a home visit. A follow up visit may be needed to repair or replace the appliance or system.
If covered, the home warranty company will pay for the service, on your behalf.
Who Pays for Home Warranties?
One benefit of a home warranty is that it can be transferred to a new homeowner. As a home seller, purchasing a home warranty plan may increase the value of your home and offer an added incentive to prospective homebuyers. Sellers, as well as real estate agents, can purchase one to two-year plans for potential buyers, which saves the seller an unwanted phone call should something break within the first year.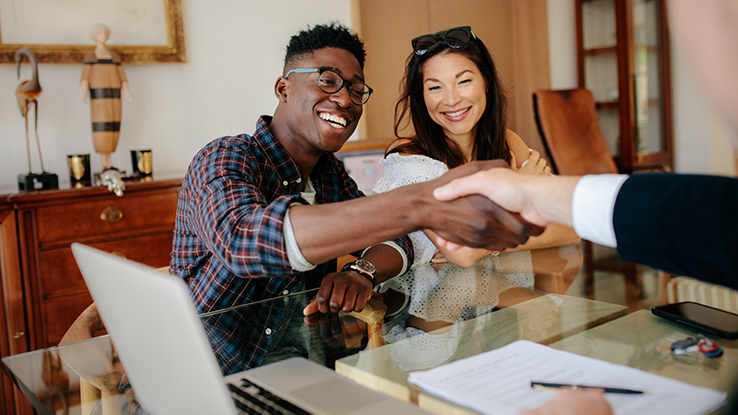 Homebuyers can also purchase home warranty plans. Warranties don't need to be purchased within the first month of buying a home, but can be purchased after years of homeownership. As long as your systems and appliances are properly maintained, home warranties are a great option, especially if you know your major systems are nearing the end of their lifespans.
Are Home Warranties Worth It?
Home warranties are beneficial if you have an older home, older systems and appliances, or if you want peace of mind in knowing you can avoid costly repairs of covered systems and appliances. Repair and replacement costs can be expensive and if you're not prepared for them, they can be detrimental to your savings.
Here are the average costs of common home repairs and replacements:
Warranties range in pricing, depending on your home, your plan, and your chosen warranty provider. According to Consumer Affairs, home warranties cost an average of $300–$600 per year with an average monthly payment between $25–$50. Service fees typically cost between $50–$100 per visit. 
Before choosing a plan, make sure you ask providers about available discounts or deals. 
Benefits of Home Warranties
One of the few cons to getting a home warranty is that your systems and appliances might not break and you'll have spent money on a warranty. The benefits tend to outweigh the cons.
Here are some of the perks of home warranty coverage:
Peace of mind knowing that if covered systems or appliances break, you're protected
Paying a predictable monthly expense for coverage vs. a high unexpected expense for repairs
Having a convenient network of high-quality experts available, rather than relying on word-of-mouth to find a technician, repairman, or electrician 
Customizable plans so you don't pay for more than you need