How Do You Apply for Social Security Benefits?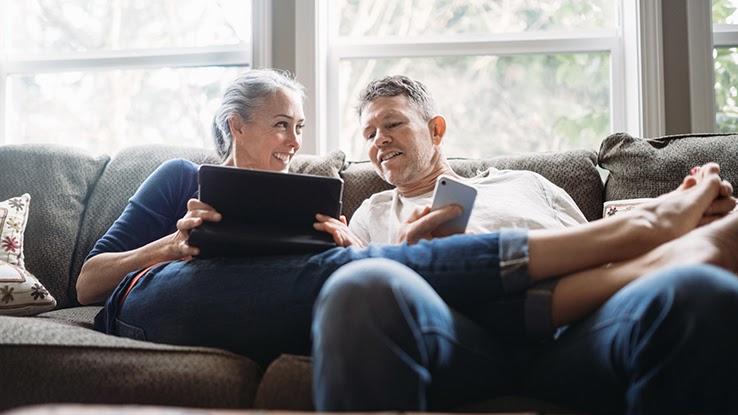 As an American worker, the way you fund your lifestyle during retirement or during a time when you become disabled and can't work will likely include Social Security benefit payments. The money you paid into Social Security as taxes from your paychecks throughout your working life acts as replacement income for retirees, disabled workers and their families.
If you've been working in the United States for over 10 years, chances are you've been earning employment credits that'll make you eligible to receive Social Security payments if or when you need them. When you're ready to leave the workforce — or need to because of a health condition — this program is set up to pay you a form of income based on what you've earned over the years.
But when do you apply, and how much money will you receive? To better navigate the process, it's important to learn the basics about Social Security payments. From understanding the ways the program works to the qualifications that applicants need to meet in order to be approved, we've rounded up the foundational details you need to know about applying for Social Security benefits.
What Are Social Security Benefits?
Social Security is a program run by the Social Security Administration (SSA) to provide retirement or survivor benefits and disability income to millions of Americans. These benefits are given to qualifying United States citizens as retirement income for themselves, their spouses or their surviving children. People with qualifying disabilities may also receive benefits as income if they become unable to work due to their health, but, according to the SSA, 49 million of the 65 million people who receive monthly Social Security benefits are retirees.
While Social Security benefits are a form of income meant to help you live more comfortably, the SSA notes that these payments were "never meant to be the only source of income for people when they retire." Instead, they're meant to supplement other sources of income, such as a pension or withdrawals from a retirement account. In addition, according to the SSA, financial experts agree that most people need about 70% of their pre-retirement income to live comfortably in retirement, but Social Security payments only replace around 40% of pre-retirement income. It's always a wise idea to start planning other ways to save for retirement, no matter your age, to avoid relying solely on Social Security if possible.
To qualify to receive Social Security retirement benefits, you must be age 62 or older and have worked for at least 10 years, which equates to 40 of the credits the SSA uses to determine eligibility. It's important to note that, if you choose to receive your benefits at age 62, your payment won't be as much as it would be if you waited until you reached full retirement age — the age at which you're entitled to receive 100% of your Social Security benefits.
Your full retirement age could range from 65 to 67, depending on when you were born. If you delay taking payments until you're 70, you can earn delayed retirement credits that increase the amount of your payment to more than 100%. Spouses and previous spouses are also eligible for benefits based on whether their partner worked long enough to become eligible for Social Security payments.
How Does Social Security Work?
Social Security acts as an insurance program for people who are retired, elderly or disabled and their family members. When you work in the United States, a portion of your earnings from each paycheck is withheld for the Social Security program. Your employer withholds this money and pays it, plus a matching amount, to the federal government. These payments fund the checks of people who are currently receiving Social Security benefits.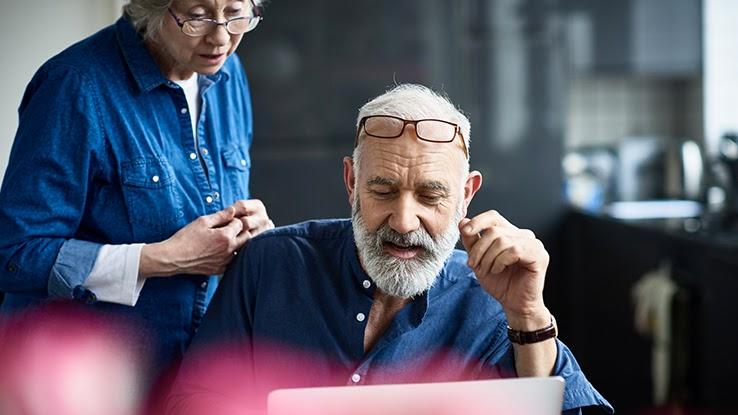 The money withheld from your paychecks goes into two different Social Security trusts. One is called the OASI Trust Fund, which is designated for retirees; "OASI" stands for Old-Age and Survivors Insurance. The other is called the Disability Insurance (DI) Trust Fund for beneficiaries who have disabilities. This money is then disbursed to eligible recipients in the program. In 2021, Social Security benefits payments increased by 1.3%. Each year, the amount of your payment will likely go up due to cost-of-living adjustments.
Every year you work, you can earn up to four credits that count toward your eventual eligibility for Social Security. As mentioned, you need to earn at least 40 credits — 10 years' worth of work — for eligibility. These credits are based on earnings. In 2021, you'll need to make $1,470 to earn one Social Security credit. That rose $60 from 2020's $1,410 limit.
How to Apply for Social Security
To begin your application process, start by reviewing the Social Security website. It has a handy tool you can use to calculate your benefits, and it's a good idea to do a comparison if you haven't yet decided when you'll retire. If you'd like to see how much you'll earn at 62 compared to 68 or 70, test out the calculator to get an idea. These projections can help you plan for retirement.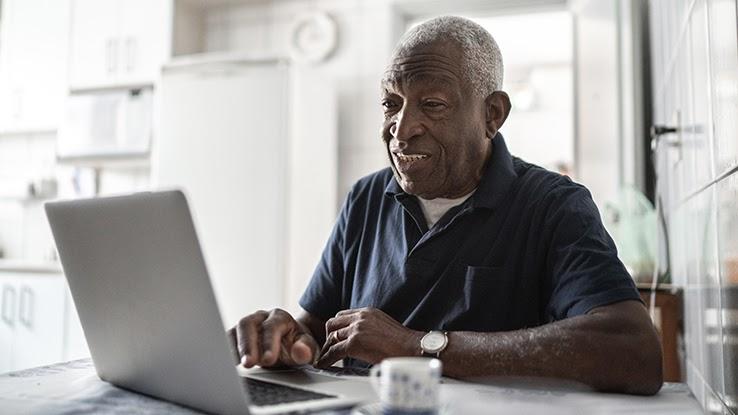 On the SSA website, you'll see a prominent button that reads "Apply Online for Retirement Benefits." Clicking on this link takes you directly to the Social Security application. To apply for disability benefits, use the application link on this page. More information about applying for spousal benefits is available here. If you're unable to apply for your benefits online, you can do so over the phone by calling the SSA at 1-800-772-1213 or in person by visiting your local SSA office. Use this SSA tool to find the nearest office based on your ZIP code.
As with the process of filling out any application, it can help to gather up some pertinent details and paperwork before you get started. First, you'll need to know your Social Security number, your date of birth and your birthplace. You'll also need basic information about your spouse and children. If you served in the military, you'll want to have on hand your DD-214 or other paperwork that shows information about your service dates.
Lastly, you'll also need your record of earnings, or Social Security Statement. This is available from the SSA here; note that you'll need to create an account in order to access it. This is a statement showing you how much you've earned that qualifies for Social Security benefits. You can also access the full checklist of everything you'll need for your application on this page.
Receiving Your Social Security Benefits
Your benefits will either be paid by check or through an automatic payment sent to your bank account — you can designate your choice on your application before you submit it. To have your payments sent electronically to your bank account as a direct deposit, you'll need your checking account number and the bank's routing number.
To receive your benefits, you'll also need to designate your first payment date, which you'll also do during the application process. Depending on your age, the system may only let you select certain dates due to eligibility limitations.
If you aren't sure when you should start claiming your benefits in retirement, refer back to the payment calculator. The longer you wait — and the closer you get to age 70 — the more you'll receive each month. The calculator gives you a close prediction of what your payment will be, and it's an ideal tool to use for retirement-planning purposes.