These 5 Sites Can Help You Find a Job in 2022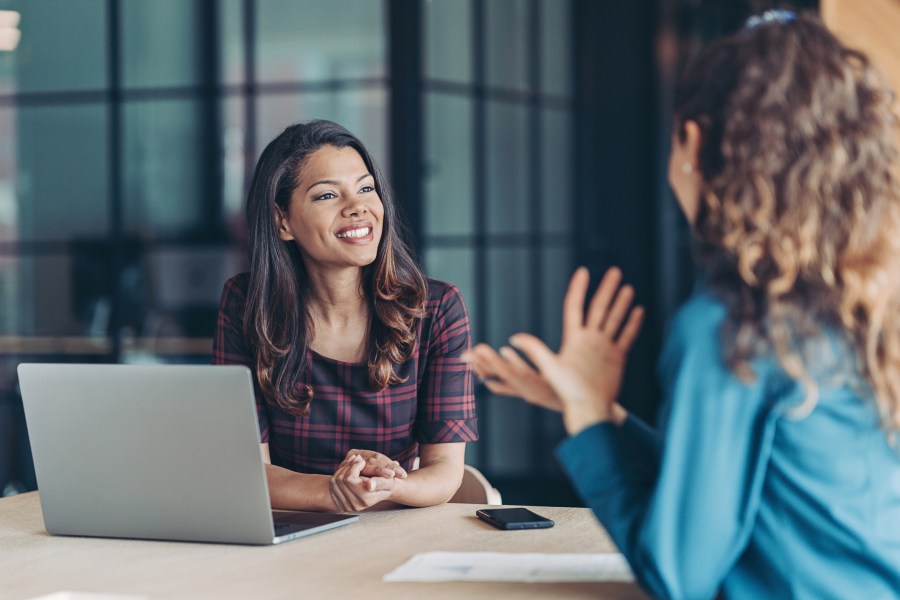 Workers all over America are looking for new work. There were 6 million unemployed persons in America, according to the United States Department of Labor Statistics' April 2022 report. 1.4 million Americans, out of the 6 million, were long-term unemployed, being jobless for more than 27 weeks.
In addition to the unemployed, employed people are looking to get better jobs. In an era that's being dubbed The Great Resignation, workers across the country are leaving their workplaces in search of better pay, opportunities, and treatment. In November of 2021, 6.3 million Americans left their job in search of something better.
Finding a job is not an easy task. A typical job search lasts about two months for 58% of job seekers, and 13% take seven months to years to find a job. And applying to multiple jobs can be incredibly time consuming, especially if you're applying to many jobs over a long time. If you're among the many people searching for work right now, let us suggest some websites that can help. Here are 5 of the best websites to assist in your job search in 2022.
Glassdoor- Best For Employer Reviews
Glassdoor is more than a job search website. In addition to listing jobs from companies seeking employees, Glassdoor also has reviews for over 2 million companies. Glassdoor allows current and former employees to anonymously review companies to protect identities. Issues that affect employee experience, such as company culture, are discussed. Employee retention is a significant issue for companies, with a third of employees quitting after six months according to research. A companies employee retention rate can tell you a lot about how likely you are to enjoy your new workplace and feel supported in your onboarding process. This statistic, along with anonymous reviews, can help you feel confident about where you'd like to apply and which companies you might be better off passing over.
Former and current employees can also anonymously submit salary information, including bonuses and total pay. Use Glassdoor to browse jobs by title and discover salaries to know the salary range for your expected role.
Scouted – Best For Recent College Graduates
Finding a job fresh out of college is quite difficult. About 45% of 2020 college graduates reported that they were still looking for employment in 2021. New college graduates have a hard time finding work due to several issues, including increased competition due to a high number of graduates, and the influx of skilled workers transitioning into new roles with new companies. These fresh graduates also have little to no skill, are less experienced, and have little networking.
Luckily, Scouted makes it easier for these recent graduates to find work. It is a match-making service for both employers and employees. Recent graduates are matched with relevant companies, assessed through their resumes, and for their potential and abilities. Scouted offers four levels of assessment to determine suitability and compatibility. You're an okay match, a good match, a great match, or a top match. The website uses AI technology and a human team to connect you to the best-fitting job. Companies need to sign up for a free account to post jobs, review, and interview candidates, but will pay 20% of the role's first-year salary when they find a candidate via Scouted. This means that the service is totally free for the candidate, and you can feel confident that the employers who are on the site are invested in finding the right candidate for the job.
Indeed- Best For General Listings
Indeed is a job listings website for jobs in all industries and countries. You can filter your search depending on the country you want to find jobs in. You can also choose remote jobs, on-location jobs, part-time and full-time gigs. Users can also download the Indeed Job Search app from Google Play Store. The online program and the app allow you to personalize your experience by following favorite companies, creating alerts for specific openings, and showing a history of jobs applied for, listings visited, and saved. Make sure you also upload your resume. This makes it easier to navigate the almost 10 million job postings on the website.
An Indeed account is free to job seekers, and employers pay about $5 per day to sponsor their posts and attract relevant candidates faster. Indeed also has a list of trending jobs to help you discover some of the best jobs on the market and understand what sorts of roles companies are looking to fill.
FlexJobs- Best For Remote Jobs
About 4.7 million people work remotely in America, and 82% of the American workforce wishes for remote work at least once a week. However, only 56% of companies globally allow remote work. Filtering out companies that allow remote work in a general listings website can be taxing. Enter, FlexJobs. FlexJobs is an excellent resource employees looking for remote work and the companies who want to hire them.
Job listings are vetted and screened by the FlexJobs team to protect their users from fraudulent posts. There's an average of 30,000 jobs from almost 6,000 companies. Users can filter jobs by location and category. Reputable companies such as USA Today, Wall Street Journal, and CNN list opportunities on FlexJobs. Free listings are available, but only paid members can access the full listings and other perks. Perks include an in-house team to assist job seekers with career coaching and resume reviews. Jobs seekers can also access research on prospective employers and resources such as webinars and virtual events.
Ladders- Best For Experienced Employees
Ladders is the opposite of Scouted. It's a job website for experienced workforce members looking for positions earning a minimum of $100,000 annually. There are almost 200,000 jobs on Ladder, and the search and application processes are quite distinct from other sites. You have to sign up for a free account stating what you do and your current salary. You also have to state your desired position and expected salary for that role, answer 18 questions, and upload your resume. You then scroll through listings and use Ladders' "Apply4Me" button when you find a role you like. Sit back and wait for Ladders to send confirmations.
Ladders is committed to adding value to job seekers through different programs. Resume resources include a free resume rewrite, editable resume templates, a 35-second in-depth resume review, and behavioral interview questions.
Shorten Your Job Search
A job search can last some months or sometimes years. You can significantly reduce this time by using job websites tailored to your needs. Fresh graduates use Scouted, while experienced managers should opt for Ladders. FlexJobs is great when looking for remote work, and Indeed is a great way to learn about the job pool in several countries and industries. Use the search tab to filter as much as you need. Lastly, Glassdoor gives insight into the expected company culture and other issues, giving you an idea of what to expect once you get into a working relationship with a company. We wish you the best in your search!