30 Cars Guaranteed to Break the Bank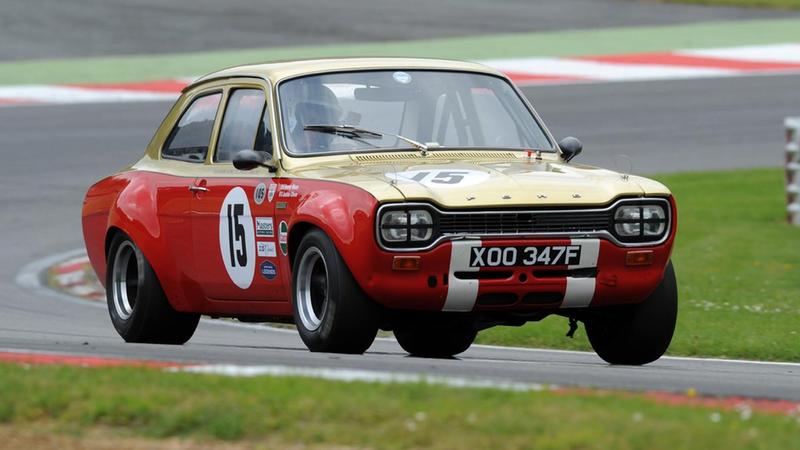 The call of the open road is a powerful one, and if you've got the money to burn, there's no bigger thrill than collecting some of the fastest, priciest and oldest cars in the world. From Ferrari to Ford, and Bugatti to Mercedes-Benz, these sports cars, race cars and roadsters represent the highest level of automobile craftsmanship and design in the world (plus they have the price tags to prove it).
1962 Ferrari 250 GT Spyder California SWB
Sports car fans have long loved the stylish and powerful GT Spyder, and in 2012, a buyer at a Sotheby's auction put a price tag on that love with a winning bid of $8.5 million. The sale, which took place during Monterey Car Week, cemented Ferrari's status as one of the most highly-coveted sports car manufacturers in the world.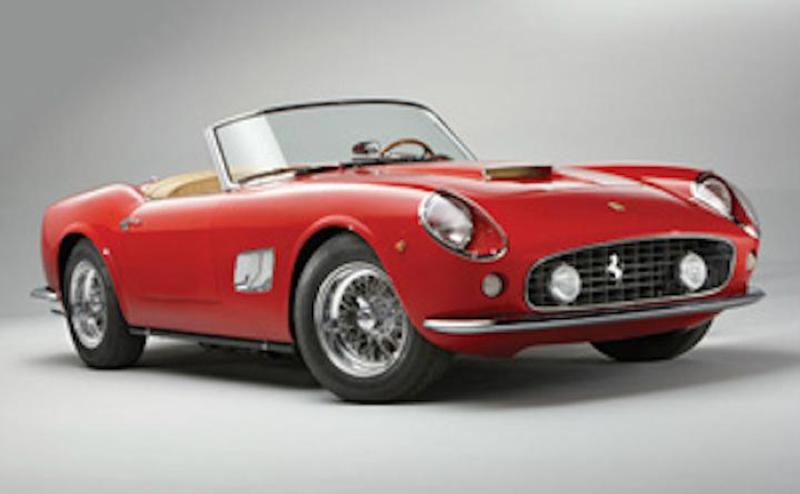 The 250 GT Spyder was first introduced in 1960, with a production run of about 50. The Ferrari roadster became a pop culture icon thanks to its appearance in a pivotal scene in Ferris Bueller's Day Off – it's the car Cameron accidentally drives off a cliff. (Don't worry, they used a custom fiberglass replica). It proved so popular, it was eventually added to the National Historic Vehicle Register.
1956 Aston Martin DBR1
This classic race car from legendary British manufacturer Aston Martin is the only car to have won the World Championship and Le Mans in the same year (1959) and remains one of the most iconic racing cars ever. In 2017, it also became the most expensive British car ever sold at auction when it was sold to a private buyer for an astonishing $22.5 million.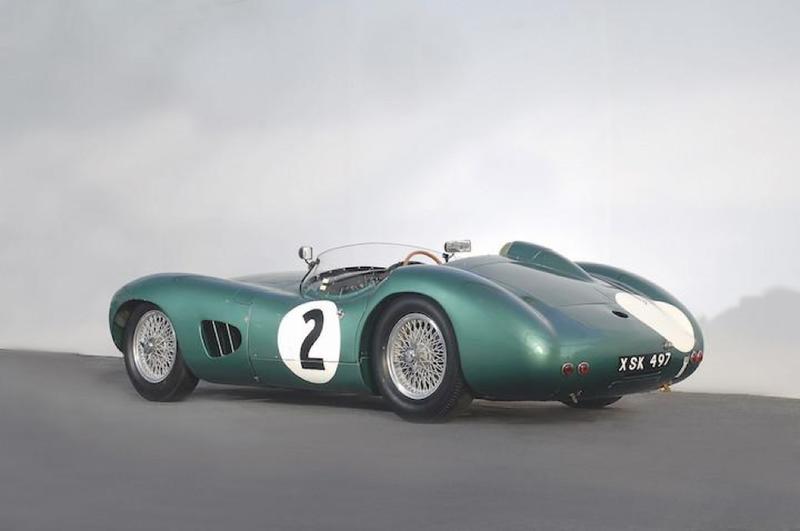 It's no wonder it sold for such an astronomical amount – it's the first DBR1 ever made and the first to ever been put up for sale. The incredible roster of drivers over the years includes such legendary figures as Stirling Moss, Carroll Shelby and Roy Salvadori, which means its new owner is in some very good company.
Bugatti Royale Kellner Coupe
This stylish and stream-lined model was meant to be Bugatti's ultra-luxurious offering for aristocracy and royalty (hence the name), but its production run from 1927 to 1933 coincided with the height of the Great Depression, and only seven cars were ever made. This model, Kellner, came out of a private collection and was sold by Christie's in 1987 for a then-record $9.7 million.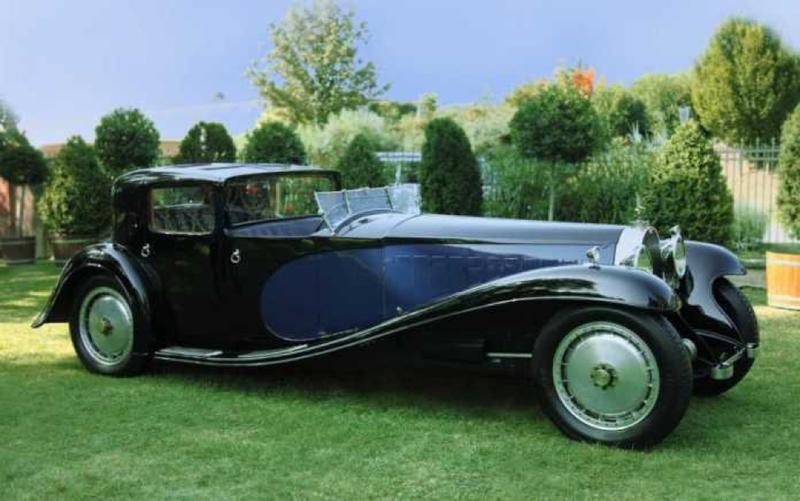 The super-rare Bugatti has a storied provenance. It was reportedly sold to legendary American race car driver Briggs Cunningham in 1950 by the struggling French car manufacturer in what amounted to a fire sale price of just a few hundred francs. It traded hands again in 1990, this time to another private collector, for a reported $15.7 million.
1962 Ferrari 250 GTO
Of all the cars collectors go wild for, there's something about the sleek race car lines and powerful mechanics of the Ferrari 250 GTO that puts it in a class above the rest. This beauty also came with a legendary racing history, which helped it sell for an eye-popping $48.4 million at auction in 2018.
The sale, which took place during Monterey Car Week, was the biggest ever recorded at a public auction. And for good reason. This particular GTO was test-driven out of the factory by famed driver, Phil Hill, and won nine of the 10 races it entered in 1962. Add in two back-to-back wins at the prestigious Targa Floria endurance race in 1963 and 1964, and the car practically sells itself. 
1964 Ford GT40 Prototype
Seven figure sales are pretty common for high-end European race cars, but not for American ones. This makes winning a $7 million bid on this ultra-rare Ford GT40 even more remarkable. Nicknamed "Blue Oval," this powerful prototype was the iconic American car manufacturer's first foray into the high-stakes world of endurance racing.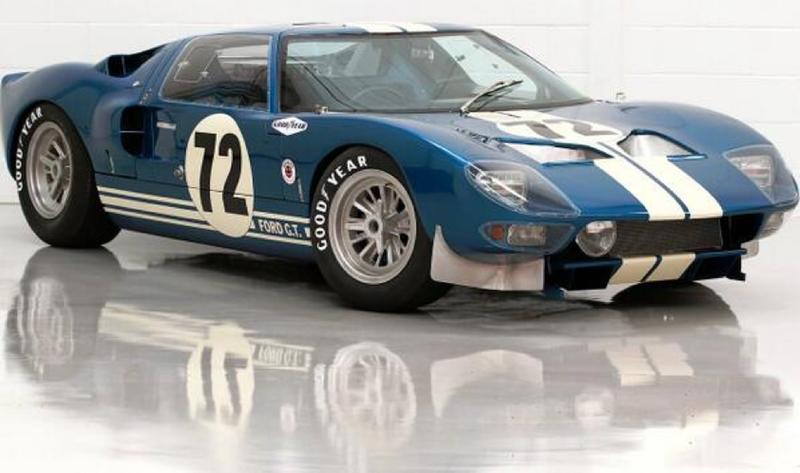 After a failed attempt to buy Ferrari in the early 1960s, Ford turned to British racing experts to help them build a car that could stand up to the rigors of Le Mans. What they came up with was an aerodynamic race car built on a lightweight (but durable) compressed steel frame, as well as thoughtful driver accommodations designed to withstand the race's rigorous demands. 
Icona Vulcano Titanium
Combining top-of-the-line performance features with a sleek titanium exterior, the latest version of the Icona Vulcano from Italian car manufacturer Cecomp is the kind of car you buy when you already have everything else. And it's high-end design is reflected in the price tag, for this one-of-a kind model will set you back about $2.8 million.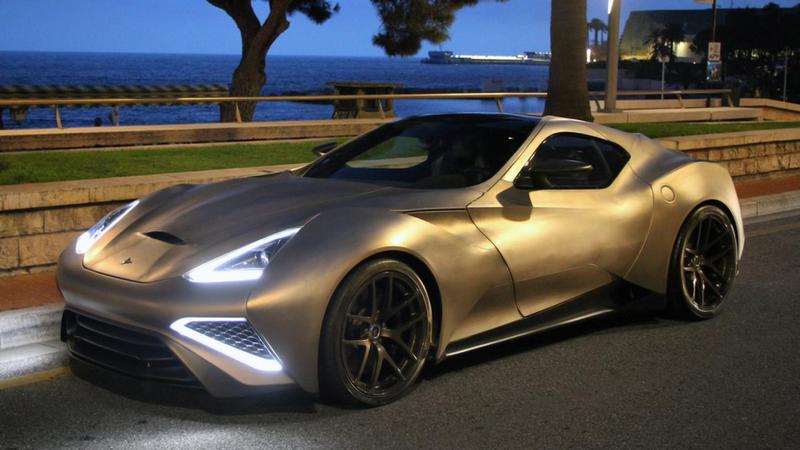 Titanium is an ideal material for a high-end sports car because of its lightweight structure and durability, but it's also what makes this model so expensive. Each car also takes about 1,000 hours to fabricate, and also features carbon fibers woven into the titanium build. Ready to go for a test drive?
1962 Shelby Cobra CSX2000
Among the ranks of hardcore car collectors, few are as revered as the Shelby Cobra. The result of American car designer Carroll Shelby merging a powerful American engine with a sporty British chassis, the Cobra represented a game-changing sports car design. This 1962 prototype, model number CSX2000, is where it all began, and in 2016, it sold at auction for $13.75 million.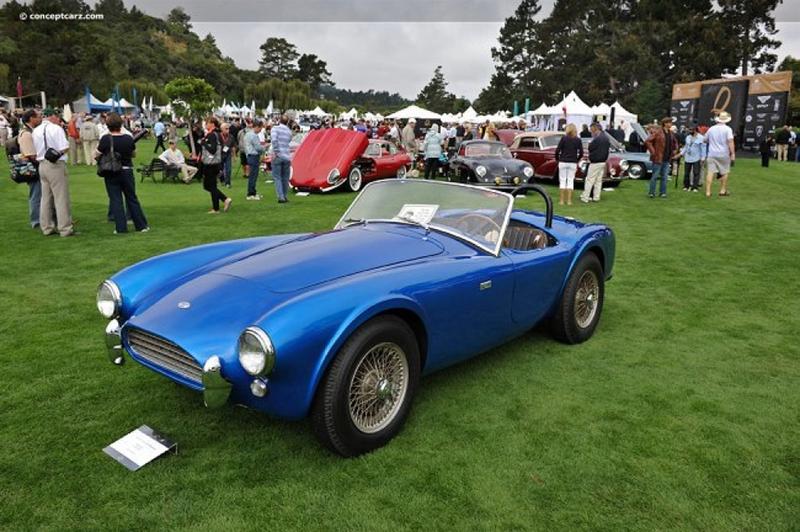 The car was kept in a family trust for years, and was only put up for sale after Shelby's death in 2012. This highly-anticipated auction was the centerpiece at Monterey Car Week a few years later. Though few details have been made known about the buyer, it's without a doubt the crown jewel of their collection.
1966 Ford GT40 Mk II
This 1966 Ford GTO Mk II is a genuine piece of racing history. Just two years after building a GTO prototype, Ford gave the GTO Mk II to famed drivers Ronnie Bucknum and Dick Hutcherson for its Le Mans debut, where it secured an impressive third place win. Nearly half a century later, it entered the record books again with an auction price of $9.7 million.
Bucknum and Hutcherson's win kicked off a four-year winning streak at Le Mans for this GTO, which was later driven by big-time racers such as Ken Miles, Mark Donohue and Peter Revson. The carefully preserved car came from a private collection, and is in such great shape that it's still eligible for entry in Le Mans and other high-profile races. 
1965 Shelby Cobra Roadster CSX
It only took a few years for the Shelby Cobra to go from prototype to reality, and this 1965 Cobra Roadster marks a highpoint of American sports car ingenuity. Built to order, and faithfully restored to factory condition around 2012, this roadster came out of a private collection and sold at auction for an impressive $1.595 million.
Like all Shelby Cobras, the sporty chassis hides a powerful engine capable of top speeds around 164 mph, giving the driver the best of both worlds in race car performance and street-ready style. Though the car has always been a sought-after model for collectors, it gained wider prominence when it was featured in Gone in 60 Seconds, the 2000 action movie about a group of professional car thieves.
Jaguar XKSS
In 1954, Jaguar introduced the legendary D-Type, which took home wins at Le Mans three years in a row. When they took the car out of production, the extra 16 chassis were labeled under the model XKSS and sold to the public. In 2016, Jaguar re-introduced the XKSS and put nine cars into production with a sticker price of over $1 million.
The D-Type is generally considered one of the greatest race cars of all time and the XKSS continuation series is hand-built to the exact specifications of the 1957 original, making the series extremely attractive to serious car collectors. Every detail, down to the stitching in the interior, comes straight from the Jaguar archive for a real trip down memory lane.
1955 Mercedes 300SL Gullwing Coupe
With its distinctive gullwing look and sporty mid-century design, the Mercedes 300SL coupe is highly sought-after. When they do come up for sale, be prepared to spend anywhere from $900,000 to upwards of $1.4 million for one in mint condition. And if you needed any more evidence of this classic car's credibility, avid car collector Jay Leno reportedly has one in his collection.
The 300SL design was directly inspired by the race car version that swept Le Mans in 1952; it's original production run was limited to just 1,400 cars. Additional variations included a hard-top option and an all-aluminum frame – and good luck finding one of those, since only 29 were ever produced.
Mercedes Benz W196
Ask any fan of Formula 1 racing what their favorite car is, and chances are they'll reply with the iconic Mercedes Benz W196. Incorporating cutting-edge technology and design, the W196 dominated the 1954 and 1955 racing seasons and commanded a record $30 million when it came up for auction in 2013.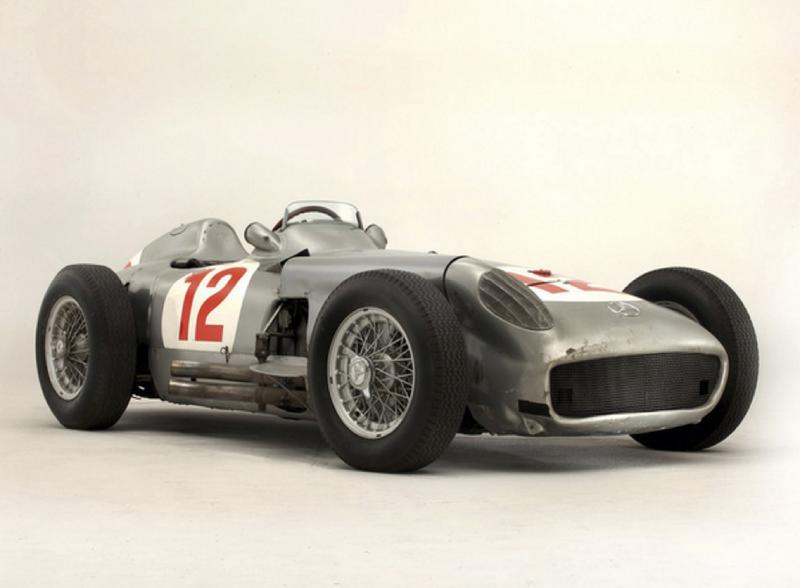 Under the careful driving of legendary F1 racers Stirling Moss and Juan Manuel Fangio, the W196 became a huge sensation when it won nine out 12 races in a single year. Another reason why this model went for such a high price? It's the only known model in private circulation. 
1973 Porsche 911 Carrera RS
Some cars on this list are valuable simply due to how few were produced. Others are due to who raced them or how many Le Mans they won. But the 1973 Porsche 911 Carrera RS is sought after by collectors for how it combines the smooth drive of a road car with the style and performance of some of Porsche's most successful race models.
The third iteration of the Porsche 911 was a hit with drivers from the start, but the car has skyrocketed in value in recent years – as late as 2004, a model in good condition went for around $100,000. And in 2015, a well-maintained touring model sold at auction for $918,000. If Jerry Seinfeld has one in his collection you know it's worth something.
1932 Alfa Romeo Tipo
Held every year in West Sussex, England, the Goodwood Festival of Speed celebrates historic motor racing with a motor hill climb and a highly-anticipated auction. In 2018, one of the centerpiece sales was a single-seater 1932 Alfa Romeo Tipo B that sold to a private buyer for a staggering $6 million.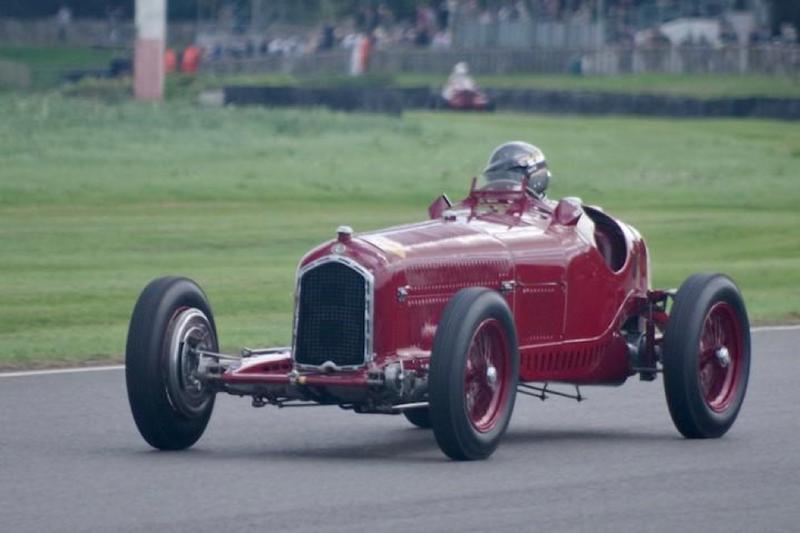 The Italian-manufactured Tipo B was the first true Grand Prix race car – a lightweight and durable model designed for long distances and high speeds. It won six races in the 1932 season with drivers Tazio Nuvolari and Rudolf Carraciola, but just a few years later was surpassed by models from rival German cars. 
Koenigsegg CCXR Trevita
Koenigsegg has been a leading manufacturer of high-performance sports cars since 1994, but in 2009, the Swedish company took their work to a new level of luxury with the release of the CCXR Trevita. A base price of $4.8 million makes it one of the most expensive cars in the world.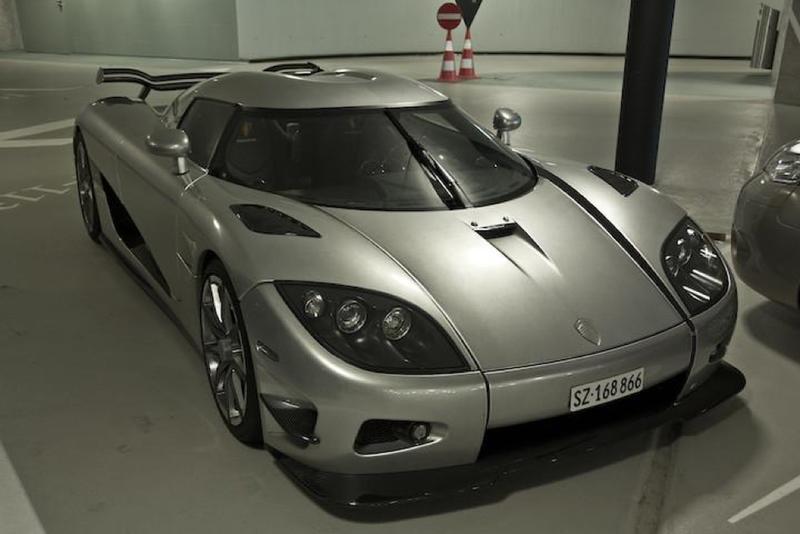 Just what makes the Trevita worth more money than most mansions? It's probably the diamond coating on the carbon weave finish that makes the car sparkle like the Hope diamond. The technology ended up being so cost prohibitive that Koenigsegg only made two, making it as rare as it is expensive.
1985 Porsche 959 Paris-Dakar
Porsche spent years developing the prototype for the winning design of the 959 series, which ended up being one of the German manufacturer's most successful race models ever. This particular vehicle, which is believed to have its original engine, was auctioned off by Sotheby's in 2018 for nearly $6 million.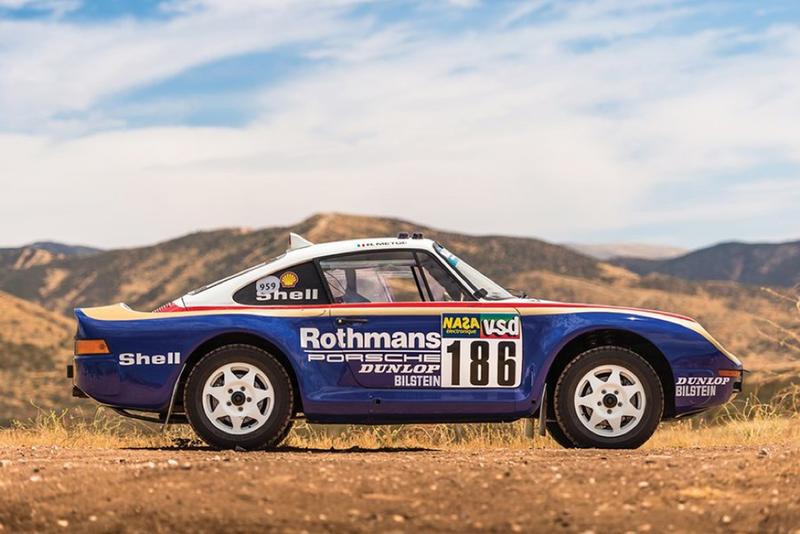 The model was designed specifically for the Paris-Dakar Rally (now known simply as The Dakar), an off-road endurance race open to both professional and amateur racers, and won the 1985 race with driver René Metge. The 959 rally series consisted of seven cars – four are currently housed at various Porsche museums while three have been purchased by private buyers. 
1963 Ferrari 250 GTO
Car collectors typically specialize in one particular model or manufacturer, and for WeatherTech CEO David MacNeil, it's all about Ferraris. He already owned half a dozen of the high-performance race cars when he shelled out a staggering $70 million for a 1963 Ferrari 250 GTO at a private auction in 2018.
With only 36 ever made, the Ferrari 250 GTO is rare enough, but this one was the fourth-place winner at the 1963 Le Mans, and won the Tour de France the following year. (Yes, there's an automobile component to the iconic cycling competition). The sale also ended up setting a Guinness World Record for World's Most Expensive Car. 
1963 Chrysler Turbine Car
Like the 1970 Dodge Hemi R/T convertible, it's what's under the hood of the 1963 Chrysler Turbine that makes it so desirable. For a brief period in the mid-1960s, Chrysler moved away from traditional piston engines and developed a turbine engine that required less maintenance and could run on several different types of fuel. Of the 55 models that were made, less than 10 are still left in existence.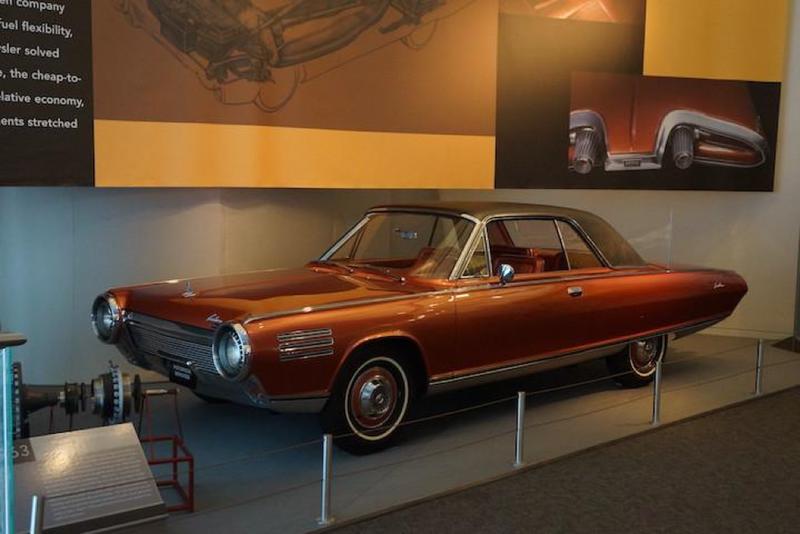 Calculating the value of the Chrysler Turbine is next to impossible, but here's a hint as to just how valuable it is… Seven cars are owned by Chrysler itself and only two operational models are owned by private collectors, one of whom just happens to be Jay Leno. So, yeah, the Chrysler Turbine is pretty much priceless.
1954 Pontiac Bonneville Special Motorama Concept Car
The Bonneville Speedway, part of the majestic Bonneville Salt Flats in northwestern Utah, is the setting for many of the world's land-speed records. It's also reportedly the inspiration for this classic 1954 concept car from Pontiac, which made two models (bronze and green) that still exist today. The green model sold for $3.3 million when it came up for auction in 2015.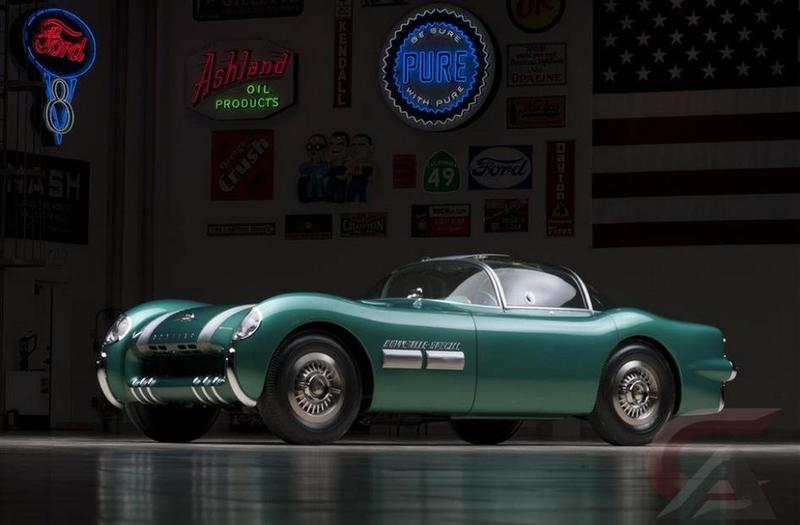 Both cars were unveiled simultaneously in New York and Los Angeles to huge acclaim. And though the Bonneville Special never went into production, it's cutting-edge design made an indelible impression on the public. It featured gullwing doors, a super lightweight fiberglass body and a streamlined aerodynamic silhouette inspired by the racers at the Bonneville flats. Many of these designs were later incorporated into other GM models.
1961 Aston Martin DB4 GT Zagato
Introduced at the 1960 London car show, the Aston Martin DB4 GT Zagato is a rare piece of race car history. The original production run was slated at 25 cars, but poor sales led Aston Martin to cease manufacturing at just 20. So, it was no surprise when this sought after Zagato sold for $13.3 million when it went up for auction in July 2018.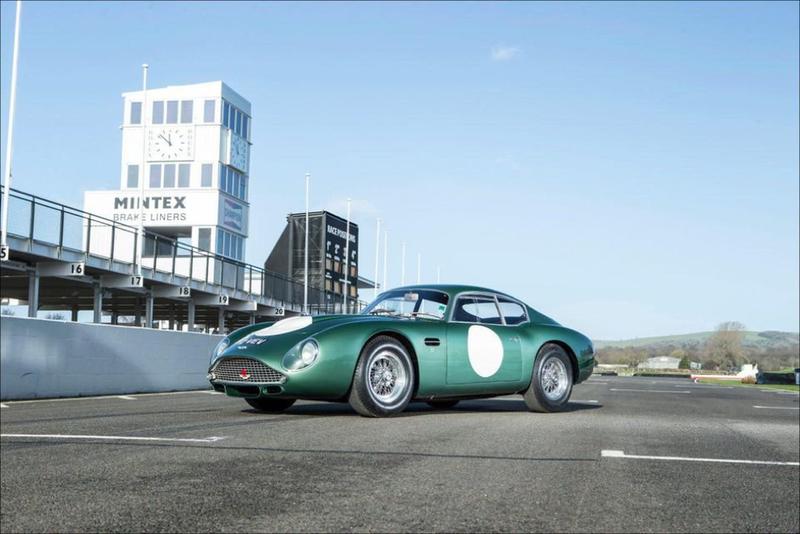 The auction was held by the British auction giant Bonham's at the 25th anniversary of the Goodwood Festival of Speed, and set a new record price for a British car at auction. The aerodynamic and powerful car was raced by some of the top drivers of the era in the world-famous Le Mans.
Oldsmobile F-88
This 1954 concept car by Oldsmobile is as priceless as they come. It's the only remaining model of Oldsmobile's XP-20 prototype project and marries a Chevrolet Corvette body with a Super 88 V8 engine. Often billed as one of the most influential dream cars of the 1950s, this rare model sold at auction in 2005 for $3.3 million.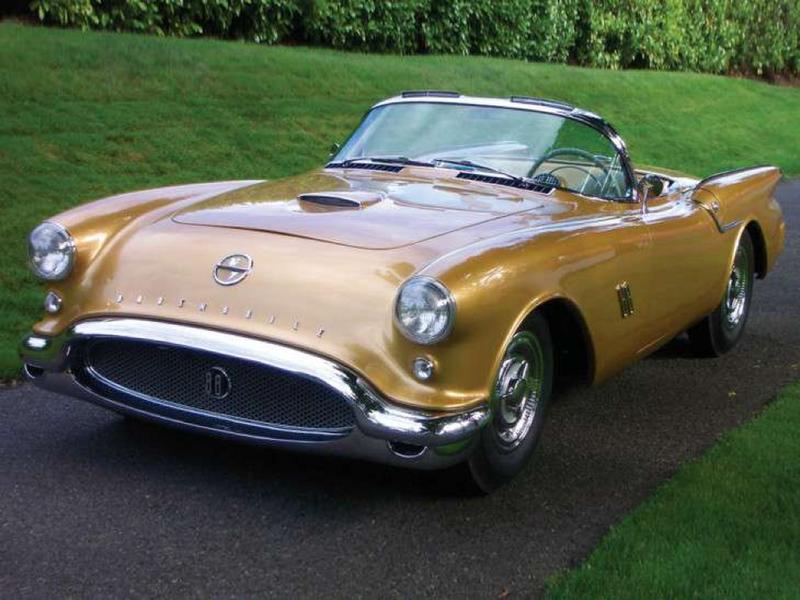 Befitting a car of such important historical status, this F-88 is fully documented and was sold along with hundreds of internal GM documents that trace its journey from idea to reality. And it's not just appreciating in value in some private collector's garage; it's currently on display in its own room at the Gateway Colorado Automobile Museum.
Lykan Hypersport
Unveiled at the Qatar Motor Show in 2013, the Lykan Hypersport is a peek into the future of high-performance sports cars. The super sleek car is the result of a collaboration between engineers from the Lebanon-based W Motors and Italian engineers, and production was extremely limited. So, if you want one, it'll cost you about $3.4 million.
The Hypersport is the first car to be produced entirely in the Middle East and was made in an incredibly small production run of just seven cars. Buyers could choose between rubies, sapphires and a variety of diamonds to be embedded in the front headlights, and the interior features pure gold stitching.
1947 Talbot Lago T26 Grand Sport
The French car manufacturer Talbot-Lago was synonymous with luxury cars during its heyday in the 1930s and 1940s, and the Grand Sport was their ultra-premium offering. Just 29 were ever built and few survive today, but when a 1947 model came up for auction in 2013, it stunned spectators with a final winning bid of $2.3 million.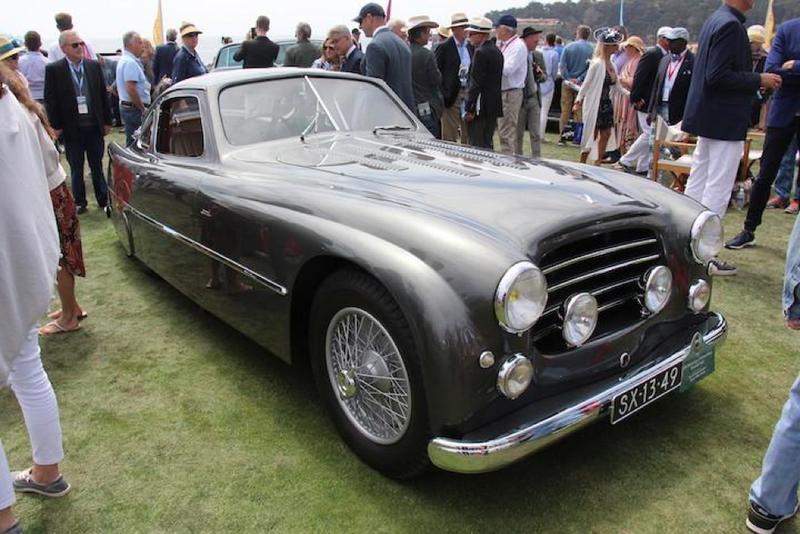 The car's provenance was traced back to Geneva, Switzerland, one of the post-war European cities whose residents could still afford the pricey touring car. This particular model underwent an extensive renovation that restored the original red leather interior and original black exterior. Another reason for the huge auction price? The car also features its original engine and chassis.
1970 Dodge Hemi Coronet R/T Convertible
Some collectors appreciate design changes while others obsess over what's under the hood. That's the case with this 1970 Dodge convertible, which is considered to be one of the Holy Grails of American muscle cars (because of its incredibly rare and powerful Hemi V8 engine). If you can find this street-car classic in excellent to mint condition, be prepared to drop around $1 million.
Why would an engine make a car so valuable? For starters, the Hemi was never put into mass production, as only around 10,000 were ever produced. Second, it was an upgrade to the standard mechanics and would have cost an extra $700 or so back in 1970. Few customers opted for the pricey upgrade, making this special variant coveted by muscle car fans.
1995 McLaren F1
Every year at Monterey Car Week, there's one auction that collectors, sellers and industry insiders peg as "the one to watch." In 2017, that distinction went to Bonham's, which handled the sale of a 1995 McLaren F1, the first one ever imported to the United States. The final gavel price? A whopping $15.62 million.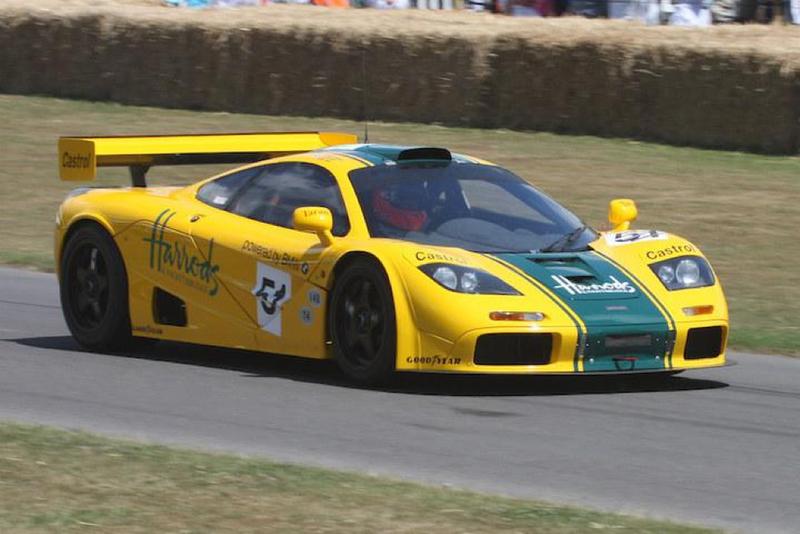 The McLaren F1 broke new ground when it was introduced in 1993 with a number of groundbreaking designs, like a super lightweight construction and redesigned seating layout (including one extra passenger seat). This particular model was consigned by the original owner, ensuring a clear lineage that will only increase the car's value.
1957 Ferrari 250 Testa Rossa
Ferraris have always commanded high prices at auction and in private sales, but in recent years, their value has skyrocketed even further. This one-of-a-kind 1957 Testa Rossa racing prototype didn't disappoint. In 2011, it sold for a staggering $16.3 million at the annual Gooding & Co. Pebble Beach auction in Monterey County, California.
Introduced at the end of the 1957 racing season, the Testa Rossa soon came to dominate the world racing circuit. By the early 1960s, it had won almost a dozen World Championships and racked up multiple wins at Le Mans, where its closest rivals were the Aston Martin DBR1 and the Porsche 718.
1935 Duesenberg SSJ
As in art, provenance in cars is extremely important. A win or two at Le Mans or a high-profile owner can be worth millions to the right buyer. Which goes a long way to explaining why this 1935 Duesenberg SSJ, not typically the kind of car collectors go after, sold for a jaw-dropping $22 million in 2018. (It used to be owned by none other than actor Gary Cooper).
The sale, which took place at the annual Pebble Beach auction, set a new record for most expensive pre-war car, and was the only American car to crack the top 10 sales that year. Founded by two brothers from Minnesota in 1913, the company folded in 1937, making their cars incredibly rare today.
1939 Alfa Romeo 8C 2900B Lungo Spider by Touring
The Alfa Romeo 8C line, which dates back to the early 1920s, hit its stride in the 1930s with the 2900 series that combined featherweight design with high-powered performance. This 1939 Lungo Spider came out of a private collection and landed at Sotheby's auction house, where it sold for an astonishing $19.8 million.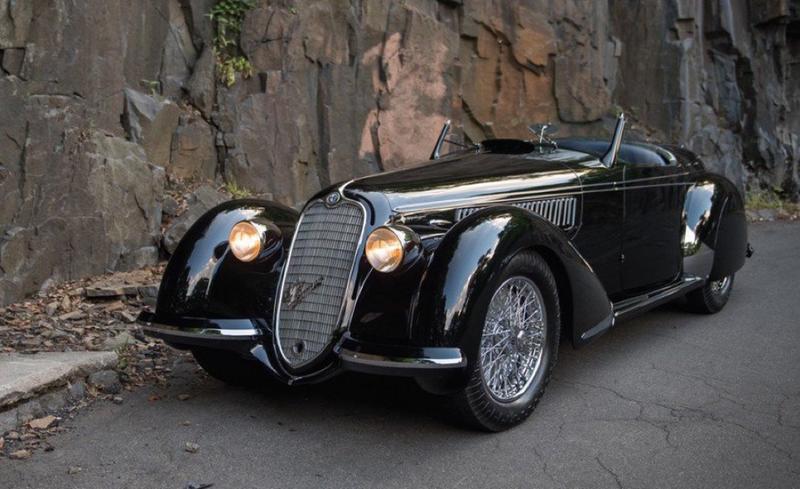 The elongated chassis and specially-designed lines of the Lungo Spider made it the perfect touring car, hitting top speeds of over 100 mph while delivering a comfortable ride in a spacious interior. An Alfa Romeo specialist traced the lineage of this particular model all the way back to 1949, making it a true piece of automobile history. 
Alfa Romeo 33 Stradale
There are cars that are hard to find, and then there's the Alfa Romeo 33 Stradale, a car so rare that even the head of Alfa Romeo couldn't begin to estimate it's worth. (He eventually settled on $10 million). "Stradale" translates to "road-going," which perfectly describes how the company incorporated the racing influence of the historic Tipo 33 on this street-legal version.
The 1968 sticker price of $17,000 made the 33 Stradale the most expensive commercially available car in the world at the time. No wonder the car was in production for only two years (from 1967 to 1969) and produced just 18 models. From its aerodynamic build to elongated front headlights, everything about the 33 Stradale makes it one of the most coveted sports cars of all time.
2013 Lamborghini Veneno
For the last 50 years, Lamborghini has had the last word in Italian luxury sports cars. To celebrate their milestone anniversary in 2013, they announced the highly-anticipated release of the limited edition Veneno at the annual Geneva Motor Show. The car wowed attendees with its ultra-high-performance design and eye-popping sticker price of $4.5 million.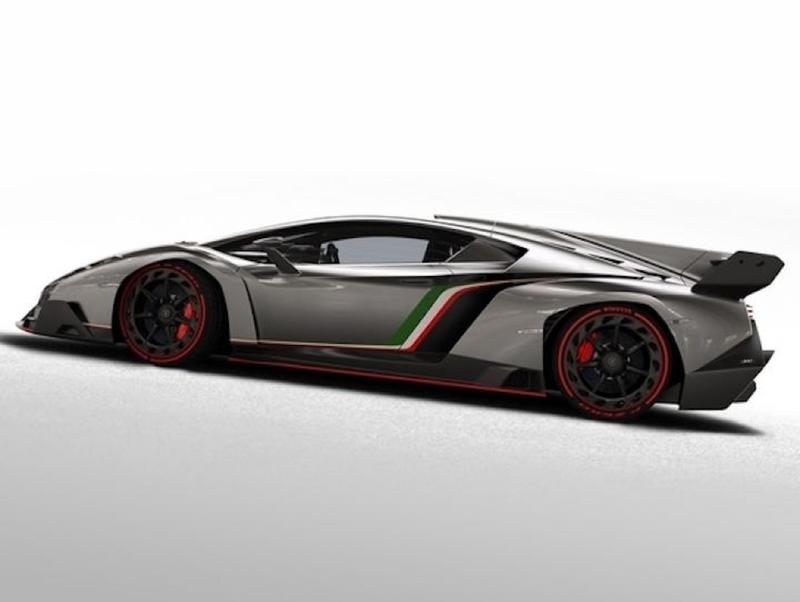 The Veneno is named after one of Italy's most famous fighting bulls and represents the pinnacle of Lamborghini's technology and design. With a carbon fiber finish and sleek racing lines inspired by Formula 1 and other race cars, it's a big departure from Lamborghini's typical models. And if you had your heart set on owning one, you're out of luck – only three were ever made.