How Do You Clean Vinyl Straps on Patio Furniture?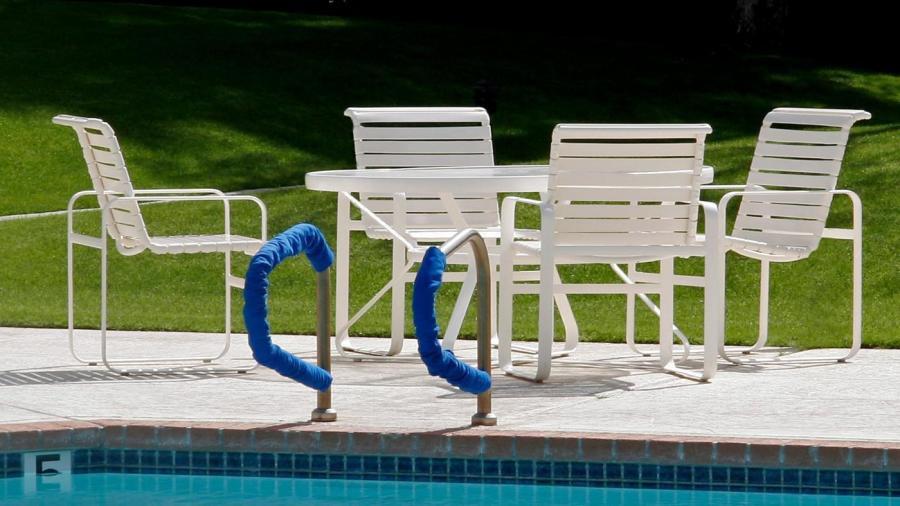 Vinyl straps on patio furnishings can be cleaned using a soft cloth and warm, soapy water. Very dirty, mildewed or stained patio furnishings can be cleaned with ammonia and warm water. Most outdoor furnishings can be cleaned in under an hour.
Mix the cleaning solution

In a bucket or a small container, mix 1/4 cup mild liquid soap and a gallon of warm water. Very dirty vinyl straps, or those exposed to acid rain and other severe weather elements, can be washed with a mixture of 3 cups of warm water and a cup of ammonia.

Wash the straps

Use a soft cloth to wash each strap, making sure to lift crosshatched straps and remove dirt and debris under the top sections.

Rinse the furnishings

A garden hose can be used to rinse the cleaning solution off the patio furniture. If ammonia is used to wash the furniture, rinse it away in an area with excellent drainage to ensure that the ammonia doesn't harm the lawn or other underlying surfaces.

Allow the furnishings to dry

Allow patio furnishings to air dry on sunny days, or remove the excess water with a clean, dry towel before using or storing the furnishings.