What Year Was the First Super Bowl Played?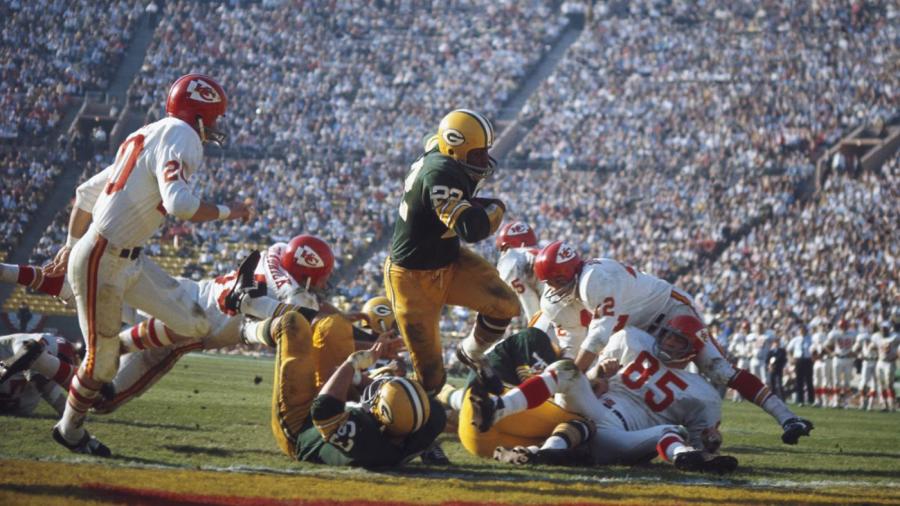 The first Super Bowl, now known as Super Bowl I, was played on January 15, 1967 at the Los Angeles Memorial Coliseum. The game was played between the Kansas City Chiefs and the Green Bay Packers, who won the game. At the time of the first Super Bowl, there were two major professional football leagues in the United States: the National Football League (NFL) and the American Football League (AFL).
As of the late 1960s, the Super Bowl had been conceived as a merger agreement between the two rival leagues, which eventually came together as a single league in 1970, which is still known as the National Football League (NFL) as of 2015.
When the AFL and the NFL were still separate leagues, each league had its own separate championship. Beginning in 1967, these two champions from the individual leagues went on to play in the Super Bowl. This format is similar to how Super Bowl participants have been selected after the league merger; the two separate leagues became conferences under the same league umbrella, with the AFL and newly formed National Football Conference (NFC) each contributing one champion to play in the Super Bowl, which determines the one overall champion of the National Football League.
In this first Super Bowl game, the Packers represented the NFL and the Chiefs represented the American Football League, or AFL. Bart Starr, the Packers' quarterback, earned Most Valuable Player honors for the game, leading the team with 16 completions in 23 attempts for 250 yards and three touchdowns in the second half. Packers' receiver Max McGee made two touchdowns and caught seven passes.