What Is a Wedding Reception?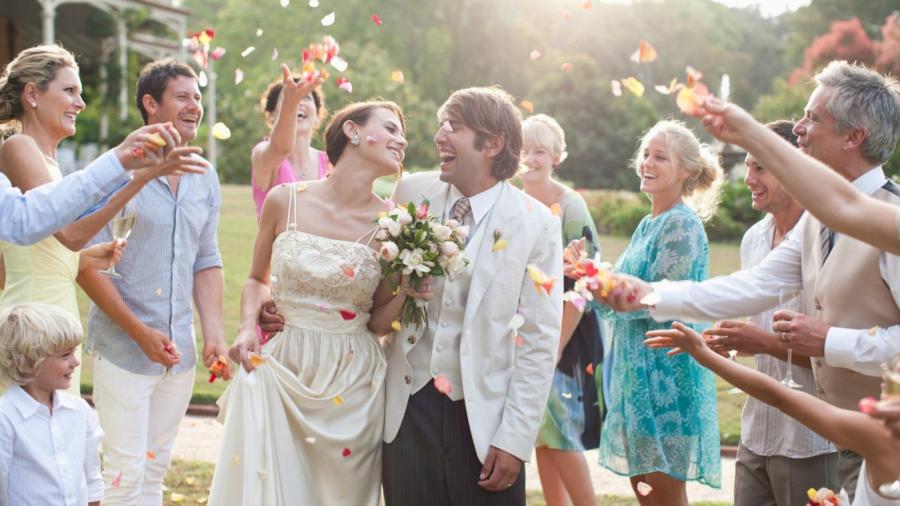 A wedding reception is a party that takes place after a wedding ceremony where the bride and groom and their guests gather to celebrate the union. A reception features many rituals and traditions, most often food and dancing.
Dating back to the early 20th century, it is called a reception because it is the first time the newly married couple is introduced as spouses and received by their friends and family. Traditionally, the reception is where the wedding cake is cut, where the bride and groom have their first dance and where the bride's garter and bouquet are thrown to the unmarried guests present.