What Is the Typical Value of a Collectible Beer Stein?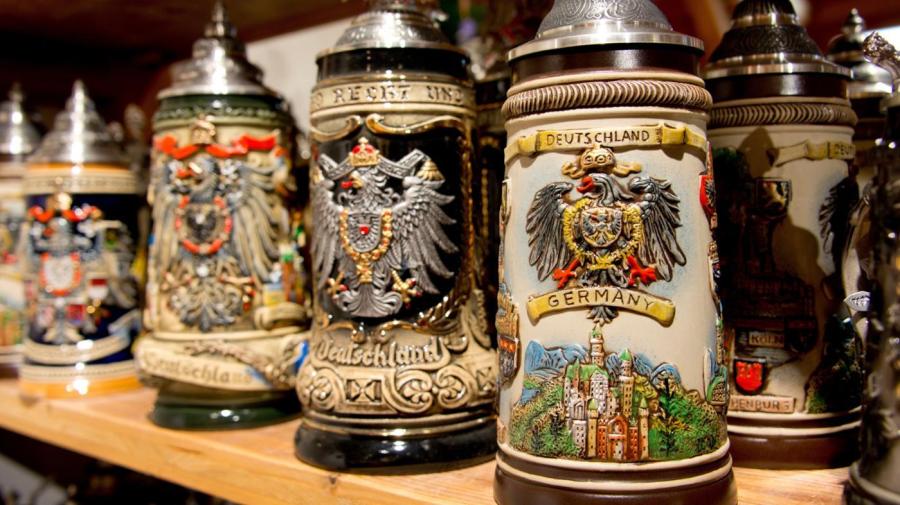 Collectible steins produced after World War II sell on online auction sites such as eBay.com for between $10 and $50, as of 2015. Early and rare steins from the 19th or early 20th century or those made by famous companies such as Gerz can be worth as much as $2000.
The value of the stein varies on the material used, design of the stein, maker and when it was produced. Especially valuable are collectible designs with brewery emblems, Bavarian motifs of Munich and the official souvenir mug of the annual Oktoberfest.
The original beer steins, which are rare, typically cost a worker a week's wages. The covered beer steins are believed to have originated during the bubonic plague when food served in public places was required to be covered to keep insects out.