What Type of Pain Is There After Hernia Surgery?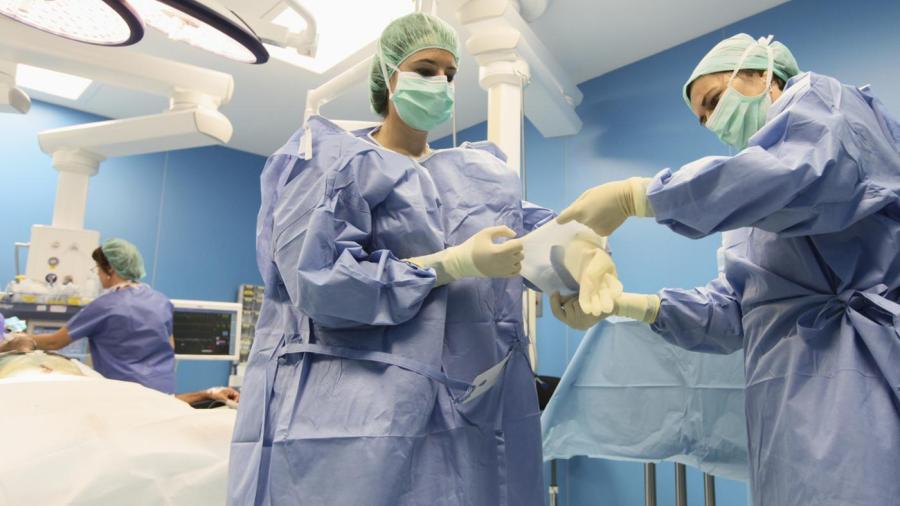 The Wall Street Journal reports one type of chronic pain suffered after hernia surgery is a sharp, stabbing pain as a result of nerves getting caught in the mesh used to repair the herniated organs. WebMD states most hernia patients experience pain up to seven days after surgery before the pain subsides. The Ulster Medical Journal explains one common pain is tenderness in the groin area following surgery.
In the case of hernia patient Will Courtney, the Wall Street Journal explains he needed two additional hernia procedures to fix the original surgery he had in 2006. A synthetic mesh plug was used in Courtney's abdomen to hold muscles and organs in place. After eight weeks, the surgery was healed, but the real estate broker faced a searing, stabbing pain for three years until another surgeon repaired the mesh.
A study published in 2007 in the Ulster Medical Journal showed 18 of 146 hernia patients, treated between 1995 and 2000, experienced some kind of chronic groin pain three months after hernia surgery. Five of these 18 patients had tenderness in the groin.
In 2001, the Annals of Surgery reported that 10 to 15 percent of hernia patients had pain beyond the first few days of surgery. Only 1 percent of patients developed chronic pain one year after surgery. The most common cause of post-operative pain for hernia surgery is nerve damage.