The Richest Person in Every U.S. State
Do you suffer from FOMO when it comes to making money? Are you always looking for your next business opportunity? If so, we've collected a list of the richest people in each U.S. state to inspire you.
Some of the names of this list — Bezos, Koch, Walton — are more familiar, while others you may have never heard of. Read on to learn about the wealthiest person in each U.S. state.        
Alabama & Alaska
Who has the most money in Alabama's wealthy elite? That would be Jimmy Rane (pictured below) of Abbeville, Alabama, with an estimated net worth of $90 million. The lumber magnate is trying to "revitalize his town," according to 24/7 Wall St.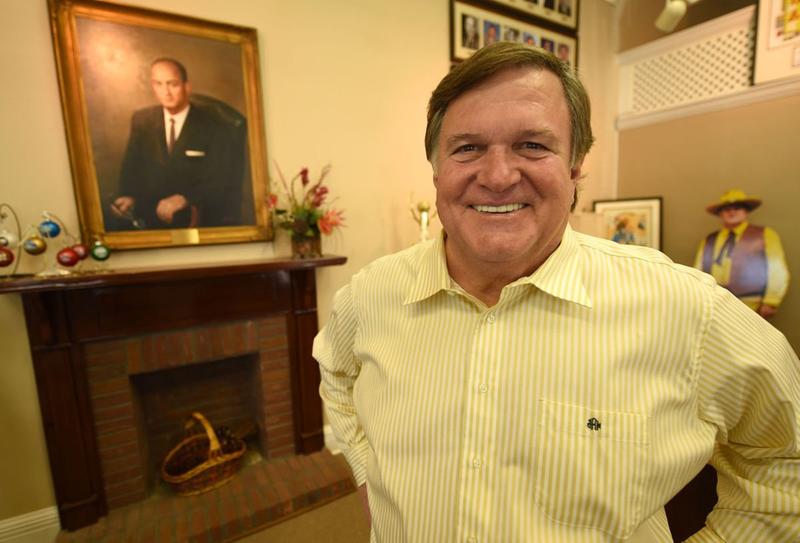 Alaska has streets paved in cold snow, but some billionaires are heating things up. Who? Let's have a drumroll, please – Jonathan Rubini and Leonard Hyde win the top spot with a combined estimated net worth of $310 million. They are #partnergoals with their real estate company JL Properties. That's proof that there is great strength in partnership.
Arizona & Arkansas
The Garcias of Phoenix, Arizona, like to keep it all in the family. After Ernest Garcia II founded the used-car business Carvana, he taught his son, Ernest Garcia III, the ropes. The business took off quickly, and Garcia II is now reportedly worth $3.8 billion. Having talented children who can multiply your money by millions is a big plus.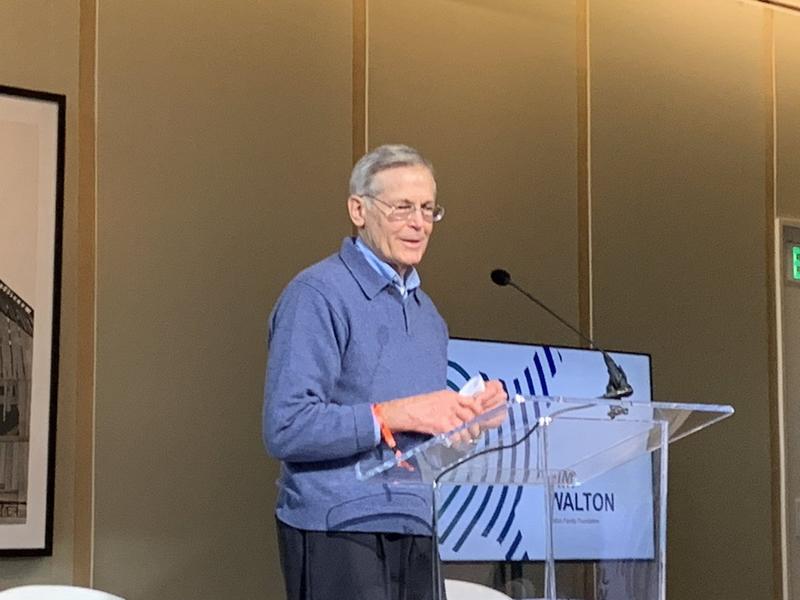 Another family that makes millions together? The Waltons. Sam Walton founded Walmart, which seemingly has a store in every town in America (or multiple). Walton's son Jim (pictured), who lives in Arkansas, amassed $45.7 billion in assets. Do any other Waltons make the list? You'll have to keep reading to find out. 
California
Some billionaires choose to spend their money on lavish homes, expensive vacations, or luxury yachts. Larry Ellison has a different passion: planes. The wealthiest man in California is a licensed pilot and the owner of several luxury aircraft. He also owns two military planes: an Italian SIAI-Marchetti S.211 and a Russian MiG-29 (which the U.S. government banned him from importing).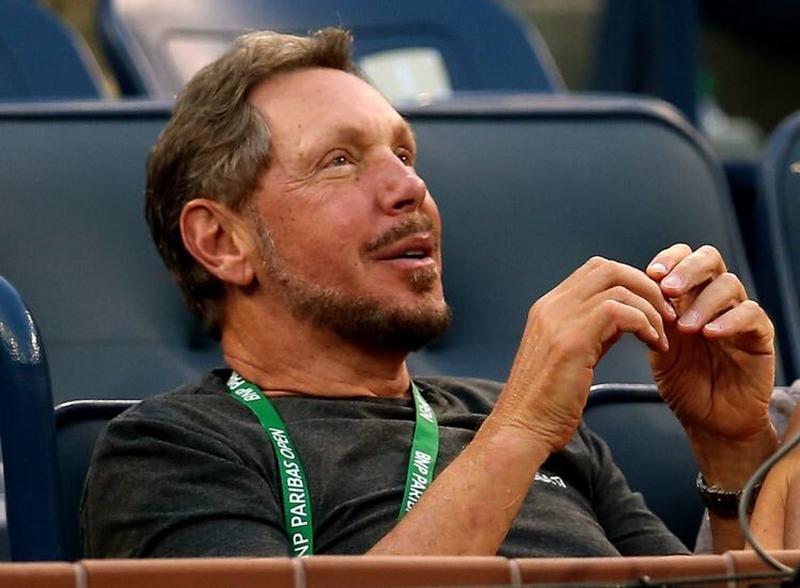 The super-successful businessman started his software company, Oracle, in 1977. He works as both the company's chairman and chief technology officer. Additionally, he joined another billionaire, Elon Musk, as part of Tesla's board of directors last year. Can you say #businessgoals?
Colorado & Connecticut
This year, people are finding multiple ways to earn millions. Philip Anschutz (pictured), a billionaire multitasker influencing the entertainment and real estate industries (he owns Coachella), is making moves like the Kardashians. He has an estimated $10.9 billion net worth for his ongoing business efforts.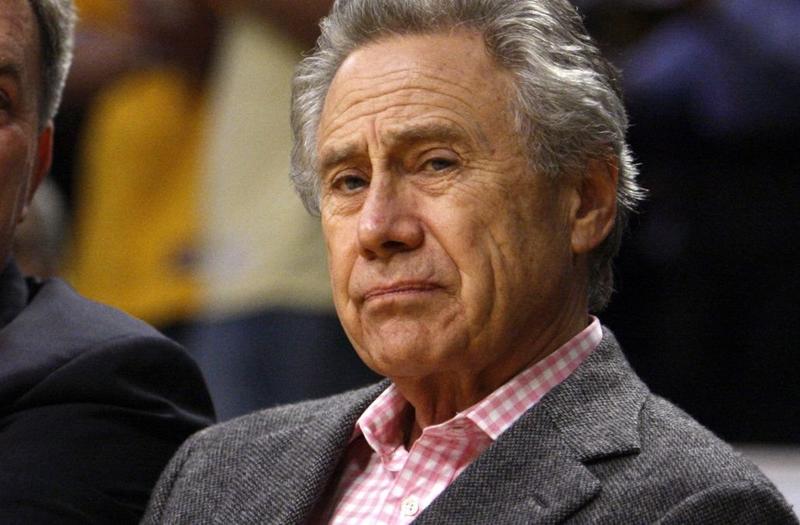 Another savvy businessman slaying the business game is Ray Dalio. As the Connecticut founder of Bridgewater Associates, he has the largest hedge fund in the world considering managed assets. Dalio used those funds to give to multiple causes, including $100 million to support education in Connecticut. What a way to give back.
Delaware
This state has a pair of siblings seemingly unconcerned about rivalry. Why is that? They share $750 million in estimated assets. Robert Gore and Elizabeth Snyder are heirs to the Gore-Tex fortune founded by their parents, Wilbur and Genevieve Gore.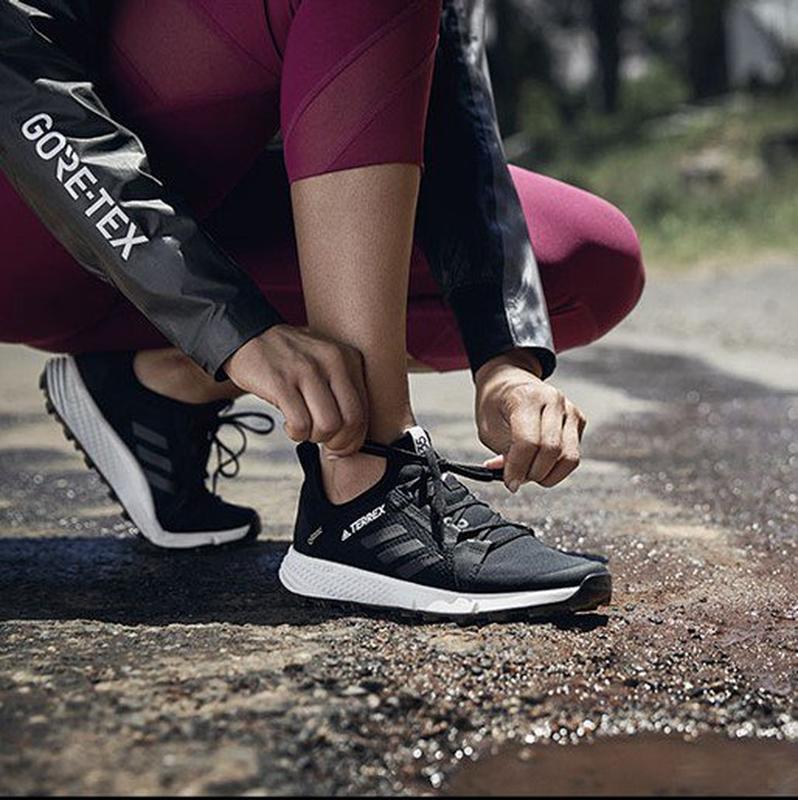 Gore reportedly invented cool waterproof material for the Gore-Tex apparel brand. The company has been known to do roughly $3.2 billion in sales – a strong indicator of great success. This family has proved that innovation can keep a company alive and can beat the competition. 
Florida
The Sunshine State offers everything from beautiful beaches to worthwhile business ventures. Thomas Peterffy, whose business dealings may become the stuff of legend, is the world's "largest electronic broker by daily average revenue trades," according to Bloomberg. The billionaire businessman is the chairman of the digital high-speed trading company Interactive Brokers.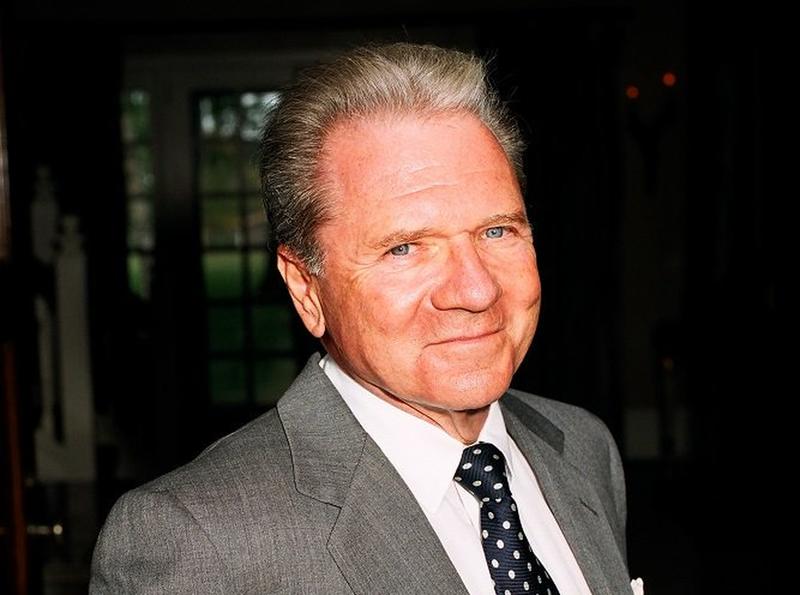 What has he done with his billions? Peterffy, who has an $18.8 billion net worth, invested millions in a state-of-the-art medical center in Florida. He proves you need to spend money to make money – a lesson that could help many people take a calculated risk to achieve their dreams.
Georgia & Hawaii
Some individuals are born into families with fortunes, like Jim Kennedy. He inherited Cox Enterprises, which includes TV and other media projects, to reach a $9.5 billion net worth. Kennedy also spends time on philanthropy, having donated $35 million to Emory University towards Alzheimer's research.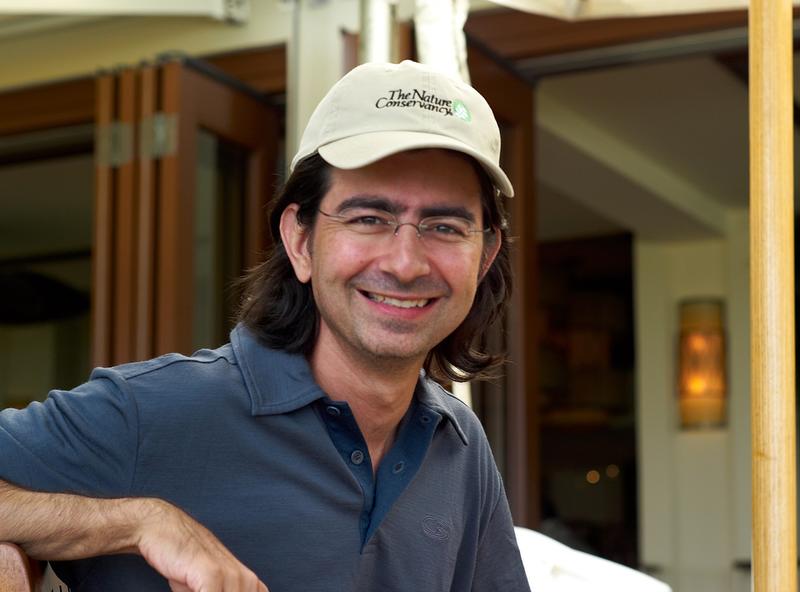 Pierre Omidyar (pictured above), who has an estimated worth of $11.9 billion and resides in Hawaii, has also given millions to various projects. The eBay founder is addressing local food production, renewable energy and waste reduction. We are more inspired to give because of these examples. 
Idaho, Illinois, Indiana & Idaho
Frank Vandersloot (pictured), leader of pharmaceutical company Melaleuca (with an estimated $4.3 billion net worth), is making bucks. He joins another top entrepreneur, Ken Griffin, who founded global investment fund Citadel and is worth $11.7 billion in Illinois. Griffin's pockets must be deeper than Chicago's signature deep-dish pizza, huh?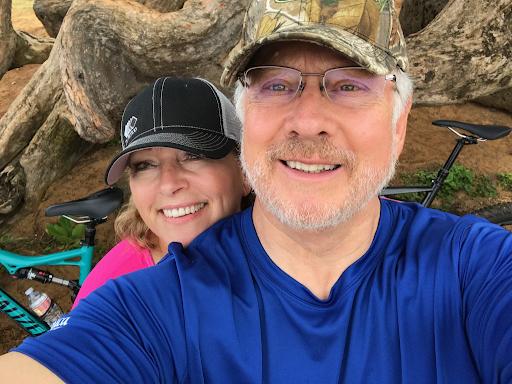 Indiana has a medical industry frontrunner as its wealthiest person – Carl Cook. The medical equipment magnate has $8.7 billion in assets. Harry Stine, who is the richest person in Iowa with $4 billion, inherited his family's burgeoning company. The Stine Seed Company makes more than $1 billion each year.
Kansas
Perhaps the most talked-about magnate lives in Kansas. Can you guess who? He has expanded his family's oil and refinery company, with 67,000 employees in the U.S. alone. Are you getting warmer? If you guessed Charles Koch, then you are right.
As one-half of the Koch brothers, he has raked in revenue on everything from paper products to chemical manufacturing. His company is involved with the software industry, too. What's next for Koch is anyone's guess, but he has amassed enough wealth to last a lifetime. 
Kentucky & Louisiana
Odds are, at some point in your life, you've encountered the Public Storage company. You can thank B. Wayne Hughes (pictured) for this company, as there are more than 200 locations. The company's expansion shows that Hughes' $2.8 billion hustle works. Hughes is also a thoroughbred racehorse enthusiast — he has owned and raced thoroughbreds since 1972, as well as owns his own thoroughbred farm near Lexington, Kentucky.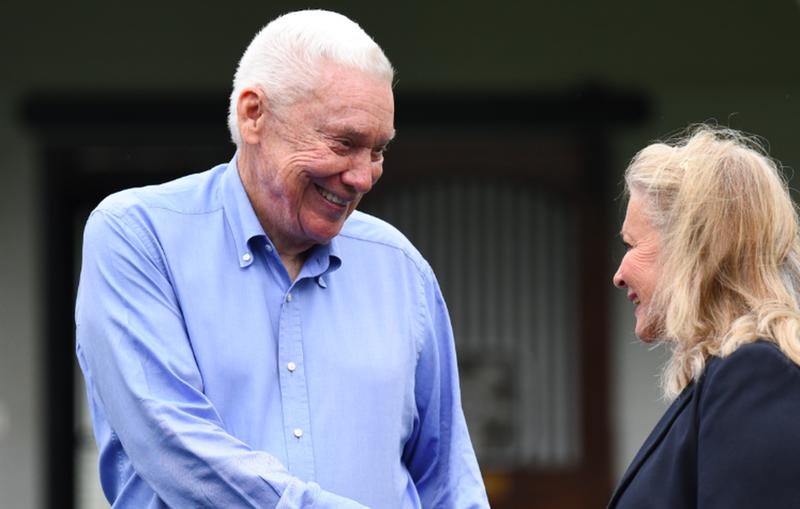 In Louisiana, Gayle Benson takes the top spot. A former interior designer, Benson inherited her wealth from her late husband, Tom Benson. She now owns the New Orleans Pelicans and the New Orleans Saints and has about $2.9 billion in assets. 
Maine
Maine may have a smaller population than other states, but the rich folks have large stacks of money here. With a total of $1.6 billion, Susan Alfond, a Maine heiress, reportedly has the largest stack of money in the state. Her family's company was also bought by billionaire Warren Buffett.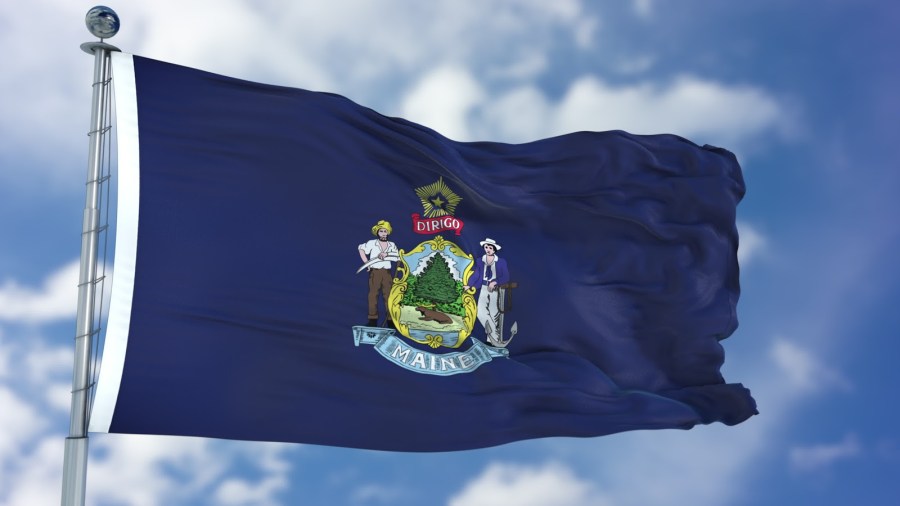 Her father sold Dexter Shoe Company to Buffett some decades ago; Alford sold his company for $433 million in 1993, but the company folded in 2001.
Buffett has since spoken out against the investment, calling it "the worst deal I've made."
Maryland
Many of the billionaires on this list share their wealth with their families. In Maryland, the title of the richest person goes to a real estate tycoon who has his family's back: Ted Lerner, founder of Lerner Enterprises. Lerner Enterprises is owned solely by the family, and Lerner's three children are set to inherit the entire company.
The Lerner name carries a whopping $5 billion price tag along with it. Ted Lerner, who currently resides in the state, has scaled up over the years from selling homes to developing commercial properties. He has also been a partial owner of the Washington Nationals, Wizards and Capitals sports teams. 
Massachusetts
One woman knocks out the competition for richest person in Massachusetts with an estimated net worth of $16.4 billion. What's the secret to her success? "Everyday you have to get up with new energy and new ideas to contribute to pushing the organization forward," she told Forbes.
If you know Fidelity Investments, then you have heard of Abigail Johnson. The mutual fund group owner and CEO is in charge of approximately $2.5 trillion in assets. She took over Fidelity Investments from her father, Edward Johnson III, in 2012, after holding various senior positions at Fidelity since 1997.
Michigan
A family dream that started back in the 1930s has come true, and two brothers are reaping the rewards. They are Hank and Doug Meijer, co-chairmen of the Michigan-based grocery chain, Meijer. At this point, there are more than 200 Meijer stores located throughout the Midwest.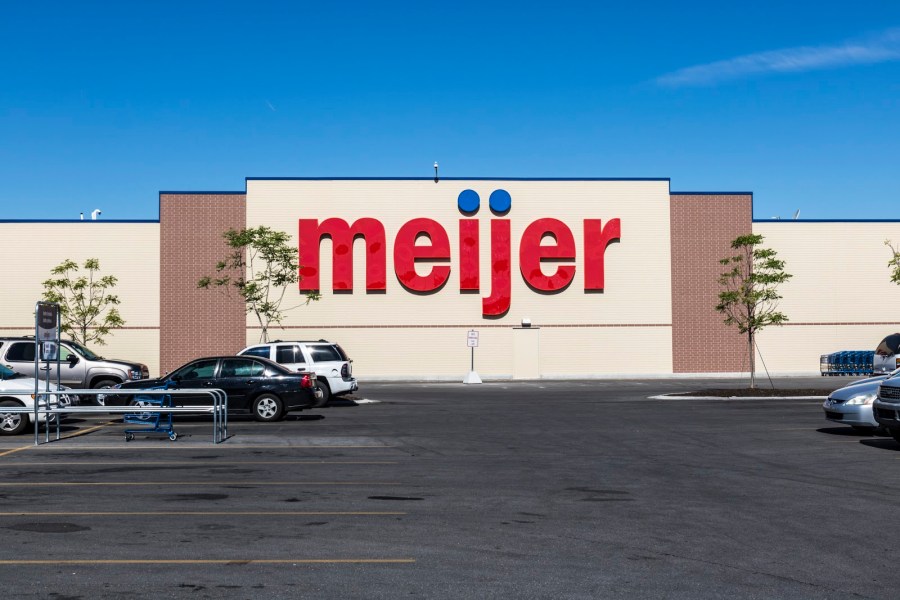 Meijer was founded in 1934 by Dutch immigrant, Hendrik Meijer. The company was passed on to Meijer's son, Frederik, in 1964, before being handed down to Hank and Doug in 1990. Meijer is often seen as the first U.S. supermarket chain. The Grand Rapids residents have a joint estimated net worth of more than $7 billion.
Minnesota
This state's sports teams have something in common – many of them have the same owner. But who is that man? Glen Taylor, who lives in Minnesota, owns major stakes in the Timberwolves (NBA) and Minnesota United (MLS), among other teams.
Taylor, with all his sports connections, is worth an estimated $2.8 billion. Although he has a visible interest in sports, he made his fortune in the printing industry. He has diversified his brand in a way that offers pointers to us common folk – build your business image with billions in mind.
Owner Glen Taylor of the @MNTimberwolves holds up the winning envelope of the 2015 #NBADraftLottery! pic.twitter.com/BqGU2RkESN

— NBA (@NBA) May 20, 2015
Mississippi, Missouri & Montana
The next four billionaires run successful companies in the South and Midwest. First, two brothers built the largest truck tire distributor company in the nation, Southern Tire Mart. James and Thomas Duff are the owners of 18 businesses, including Duff Capital Investors, and they're also the richest people in Mississippi, (worth $1.2 billion).
Second, another businessman has gained fame in Missouri. Stanley Kroenke (pictured above), the husband of Walmart heiress Ann Walton Kroenke, is a real estate developer and owner of the LA Rams worth $8.8 billion. Third, Montana's Dennis Washington has a self-named shipping company, making his net worth about $6.0 billion.
Nebraska
This mogul is the third-richest American valued at $88.1 billion. Any guesses? He has a few well-known quotations, including this one: "Successful Investing takes time, discipline, and patience. No matter how great the talent or effort, some things just take time: You can't produce a baby in one month by getting nine women pregnant."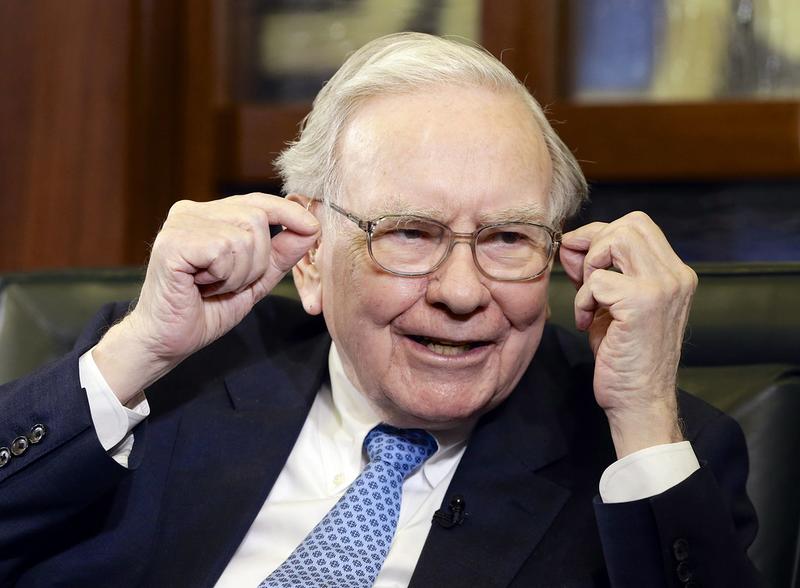 It's none other than Warren Buffett. At this point, Buffett controls more than 60 popular companies, including Geico. He's also a philanthropist, having pledged to give away 99 percent of his wealth to charitable causes. Buffet also partnered with Bill Gates to found the Giving Pledge, an organization that encourages wealthy individuals to donate to charitable causes.
Nevada & New Hampshire
If you gamble in Las Vegas, chances are you have heard of Sheldon Adelson (pictured). He is the founder, chairman and CEO of the Las Vegas Sands, with $36.4 billion in assets. He is also a major contributor to the Republican Party, and set the record for the largest individual donation to the Trump campaign in 2016, with a $25 million donation.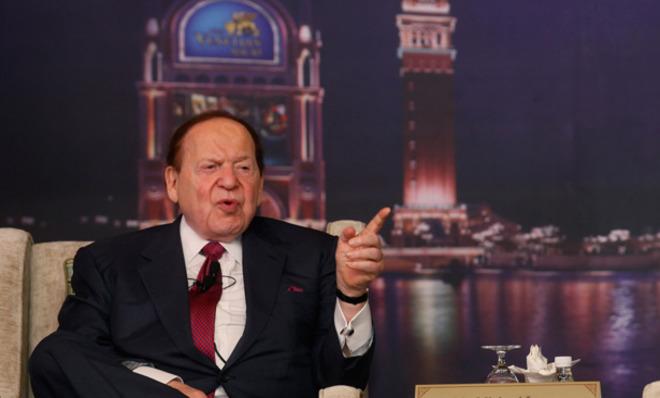 In New Hampshire, heiress Andrea Reimann-Ciardelli has invested her fortune wisely. Her net worth is $1.1 billion. Reimann-Ciardelli made major money from the JAB Holding Company, which invested in Keurig and Panera Bread. She is a descendant of the German chemist Ludwig Reimann.
New Jersey & New Mexico
Let's kick off a head-to-head billionaires battle. We have a New Jersey hedge fund manager and a New Mexico oil tycoon. Who wins? John Overdeck, a Jersey hedge fund manager, has $6.1 million in assets. However, Mark C. Chase, a New Mexico oil and gas industry leader, has $700 million.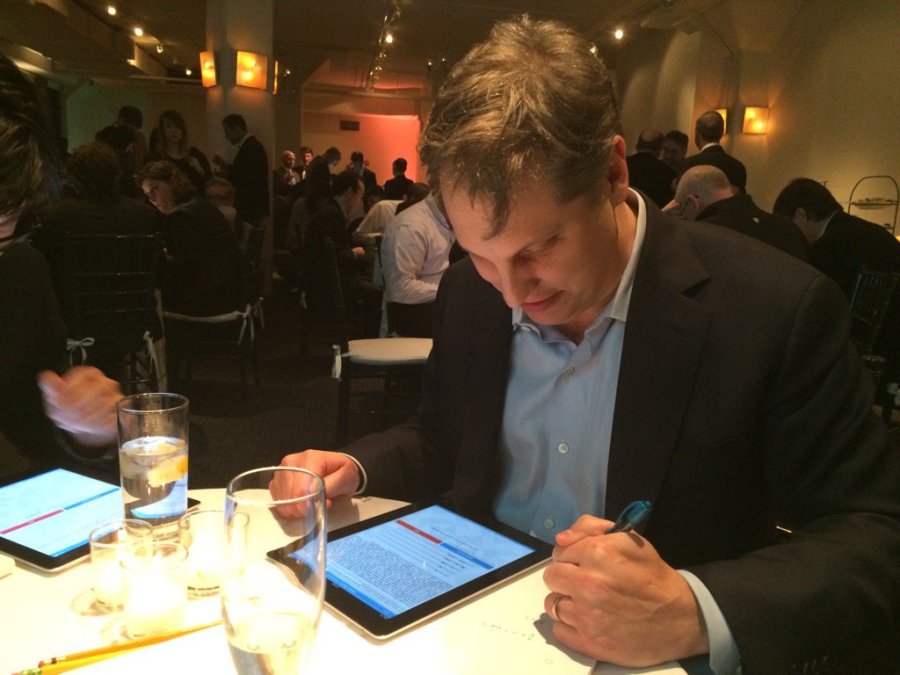 Overdeck started his Two Sigma Investments fund and took it to the top. Chase, who began working at 14 years old, has reached major success in his industry, as well. Though Overdeck may have won when considering net worth, Chase also shows us that hard work gets you to the top.
New York
The No. 1 money maker in New York state has a media company that makes upwards of $9 billion per year. He is Michael Bloomberg, the former NYC mayor that transformed Bloomberg L.P. from a startup in a one-room office to a major empire.
Bloomberg L.P. is known for the development of the Bloomberg Terminal, a software program that financial professionals can use to analyze stock market data and make trades. Bloomberg is currently the 6th-richest person in the U.S. and the 9th-richest person in the world. 
North Carolina & North Dakota
The battle of the "North" pits two billionaires against one another. But who will win? We have an analytics software firm titan in one corner and a North Dakota hotel operator in the other. But who takes the top spot? If you guessed North Carolina, then you are right.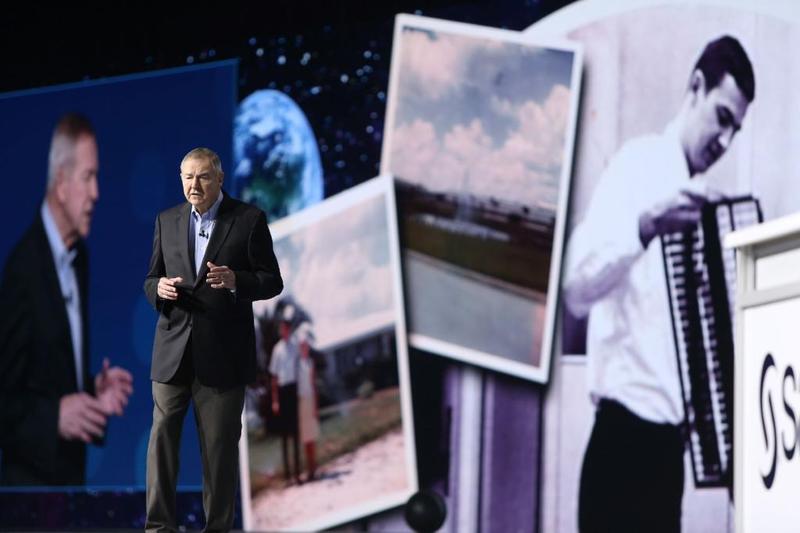 James Goodnight, who owns analytics software firm SAS, has a $9.3 billion net worth. But who did he beat out for the title? He bested North Dakota hotel operator Gary Tharaldson who has a whopping $900 million price tag attached to his name. 
Ohio & Oklahoma
It's no secret that the Victoria's Secret brand is largely successful because of Lex Wexner. The L Brands founder and CEO, who lives in Ohio and has a $4.7 billion net worth, helped Victoria's Secret stores spread everywhere. The brand is a nationwide favorite, with stores in every state in the U.S.
The wealthiest man in Oklahoma, Harold Hamm (pictured), has a whopping net worth of $12.6 billion. The oil and gas titan, who resides in Oklahoma, founded his company, Continental Resources, at the age of 21. Continental Resources was one of the first oil companies to extract oil from the Bakken Oil Field in North Dakota and Montana. 
Oregon & Pennsylvania
Nike's founder, Phil Knight, has become the wealthiest person in Oregon with an estimated $35 million net worth. Knight started Nike with his undergraduate track coach, Bill Bowerman, in 1964. He grew his business from selling Nike sneakers at track meets out of his car in the Pacific Northwest to the global brand we know today.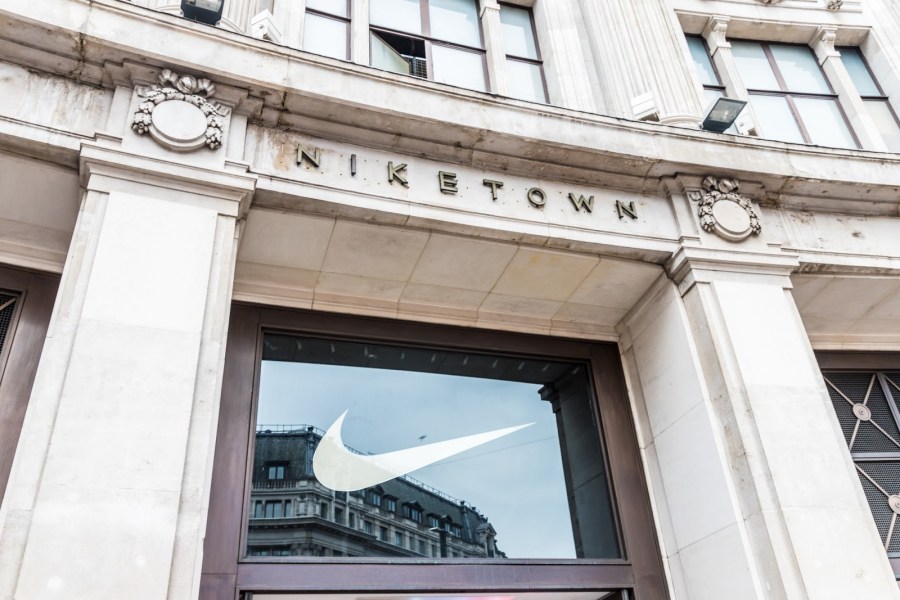 Victoria Mars, the richest person in Pennsylvania, is heir to a huge fortune. She currently holds about $6 billion in assets. Her family-run company Mars Inc. (manufacturers of Twix, Snickers and more popular candy) clears approximately $35 billion annually.
Rhode Island & South Carolina
Jonathan Nelson, the founder and CEO of Providence Equity, takes the number one billionaire spot in the state of Rhode Island, with a net worth of $1.8 billion. His company has stakes in other companies as well, such as Univision.
On the other hand, Anita Zucker (pictured) has raised the stakes for the InterTech Group in South Carolina. She has a calculated net worth of $2.6 billion and a strong following among men and women. Also, she has given millions away to support education efforts. 
South Dakota & Tennessee
T. Denny Sanford earns South Dakota's title with a net worth of $2.6 billion, thanks in large part to First Premier Bank, which he owns. Sanford has also donated millions to several children's hospitals, and has pledged to give away the entirety of his wealth prior to his death, instead of leaving it to charitable causes in his will.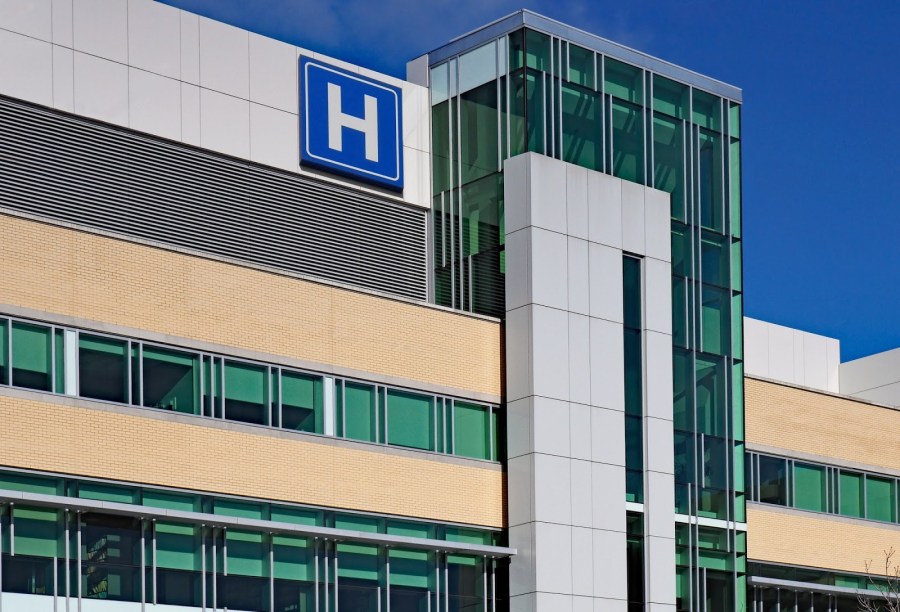 In Tennessee, the Frist family has also invested in hospitals across the nation. Thomas Frist Jr., who founded the Hospital Corporation of America along with his father, Thomas F. Frist Sr., leads Tennessee's billionaires' club with a net worth of $12.8 billion. 
Texas & Utah
And here's the second Walton family member on this list, Alice Walton. She has taken over Texas' top spot as the richest person in the Lone Star State, with an estimated net worth of $45.6 billion. Walton is the daughter of WalMart founders Sam and Helen Walton.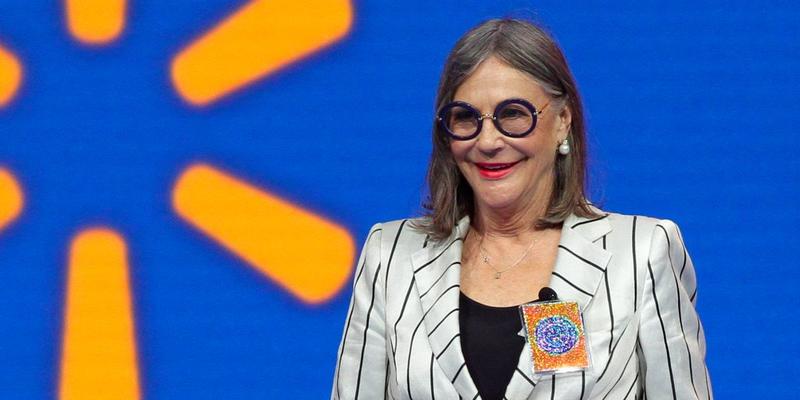 Gail Miller is the wealthiest person in Utah, with an estimated worth of $1.4 billion. Miller is the widow of businessman Larry H. Miller, and inherited 100 percent of his business assets after his death. Miller owns the Utah Jazz and chairwoman of the Salt Lake Community College.
Vermont & Virginia
John Abele (pictured), a retired stakeholder who founded the successful medical device company, Boston Scientific, along with Peter Nicholas, holds the largest fortune in Vermont. He has given millions to nonprofits, leaving him with a reported $630 million net worth.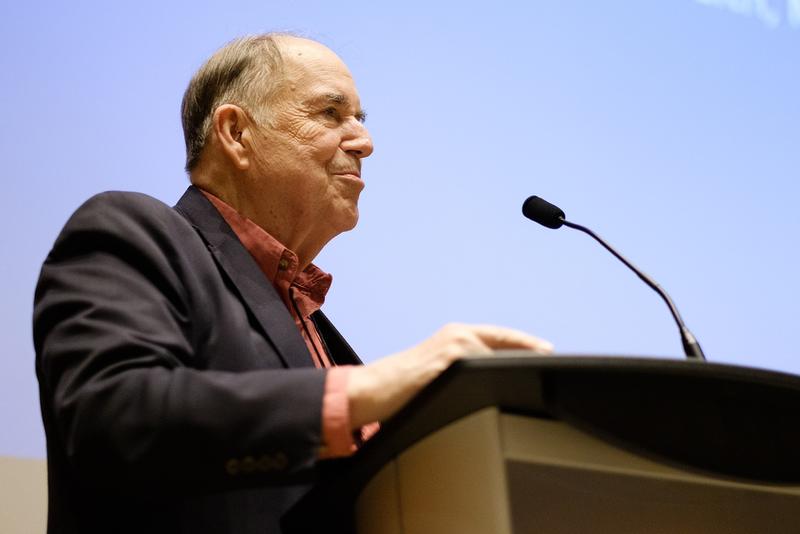 Jacqueline Mars tops the list of richest Virginia residents, with $24.2 billion in assets as an heiress to the Mars' candy fortune. She resides in Virginia, but is still heavily involved in the family company, despite being officially retired. 
Washington
Jeff Bezos is not only the richest person in Washington State, but also claims the title of the richest person in the world. His company, Amazon, is the biggest player in the e-commerce industry. Bezos himself has an incredible net worth of $152 billion.
Amazon isn't Bezos' only venture. He also owns the aerospace company Blue Origin and The Washington Post. He offers the following piece of advice for those who aspire to follow in his footsteps: "It's perfectly healthy – encouraged, even – to have an idea tomorrow that contradicted your idea today."
West Virginia
The word "justice" means more than just its dictionary definition in this state. It also refers to the last name of the man who holds the most wealth. Here's a hint – he is currently the governor in West Virginia and has been since 2017. He also deals in the agriculture business.
He is Jim Justice II and his net worth is $1.5 billion. And while he made his fortune is in coal mining, but he threw his hat in the political ring. Now, his name and net worth have become big conversation topics. Can you imagine becoming well-known as a politician and a billionaire? 
Wisconsin & Wyoming
This wealthiest resident in Wisconsin is worth about $10.9 billion. He is John Menard, Jr. and his fortune comes from the Midwestern home improvement brand Menard's. What made him start the business? In a bold move, he said no to a job at IBM to create his own company.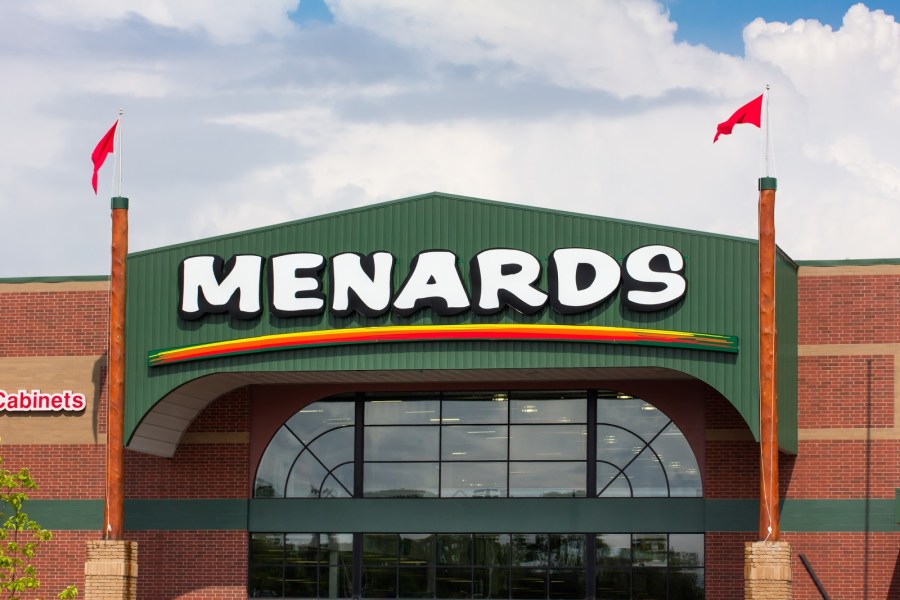 There is also John Mars, another heir to the candy company. He is the richest person in Wyoming with a cool $24 billion under his belt. His family fortune is seemingly endless, right? He joins several other rich people whose major money moves can be a muse for your own.