What Is the Symbol for Each Year of Marriage?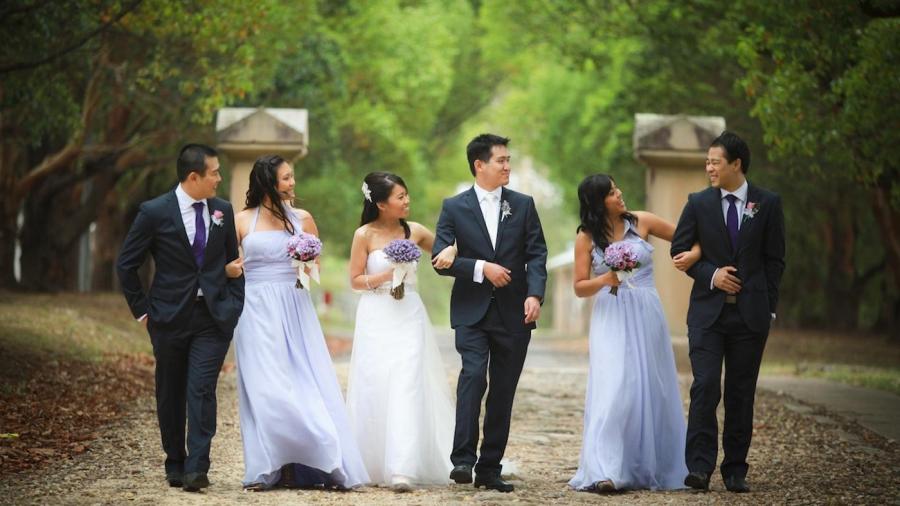 Traditionally, eight anniversaries were associated with a material: years one, five, 10, 15, 20, 25, 50 and 75. Respectively, the associated traditional objects are paper, wood, tin, crystal, china, silver, gold and diamond. In 1937, Jewelers of America expanded the list to include every year up to year 15 and then every subsequent five years until year 50.
Years two through four are cotton, leather, and fruit and flowers. Years six through nine are candy, copper and wool, bronze, and pottery and willow. Years 11 through 14 are steel, silk, lace and ivory. Years 30, 35, 40 and 45 are represented by pearl, corral, ruby and sapphire.
Additional symbols are used to represent modern anniversaries. The symbols for years one through 15 are clocks, china, crystal, appliances, silverware, wood, desk set, linens and lace, leather, diamond, fashion jewelry, pearl, textile and fur, gold and watches. The modern symbol for year 20 is platinum Traditional symbols and modern ones remain the same for years 25, 50 and 75.
The practice of associating a symbol with marriage anniversaries dates back to the medieval period. In 1922, Emily Post, a 20th-century American author, wrote an etiquette book that applied meanings and designated gifts for the eight major anniversaries. This marked the beginning of the practice of giving gifts made from these symbolic materials.