What Is a Summary of the Poem "If–" by Rudyard Kipling?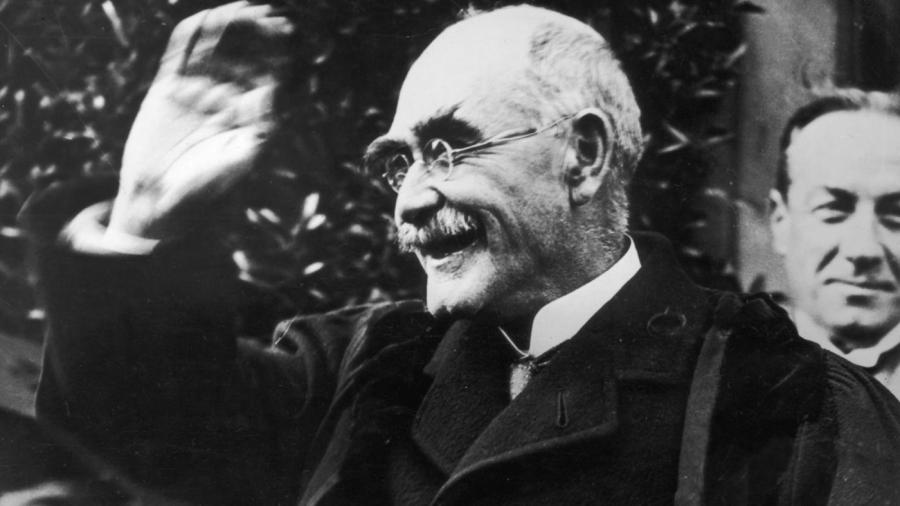 Rudyard Kipling's poem "If–" is a poem that advocates confidence, honesty and fortitude, laying out for the reader the things he must do if he is to maintain his self-control and become a man. The poem lays out a list of situations in which the reader is challenged in many personal areas, meeting with "Triumph and Disaster" and overcoming both. Each situation is paired with Kipling's concept of the right response to the challenge.
The piece, written by Kipling in 1909, was by far his most widely known and best-loved poem. He originally wrote it as advice to his son, and many people consider it good advice today. In the first of four stanzas, Kipling urges calm in the face of panic, self-confidence, patience and a refusal to be baited by others. In the second stanza, Kipling urges his son not to lose his dreams and speaks of the right way to respond when faced with major disappointments. In the next stanza, Kipling urges his son to take big risks and not to be upset if those risks turn into losses. He also encourages extreme endurance in the face of difficulties. In the last stanza, Kipling urges his son to treat all men the same but not to get too close to anyone, finally explaining that all these virtues are what are needed to make his son into a man.