What Is the Speed Record for a Top Fuel Dragster?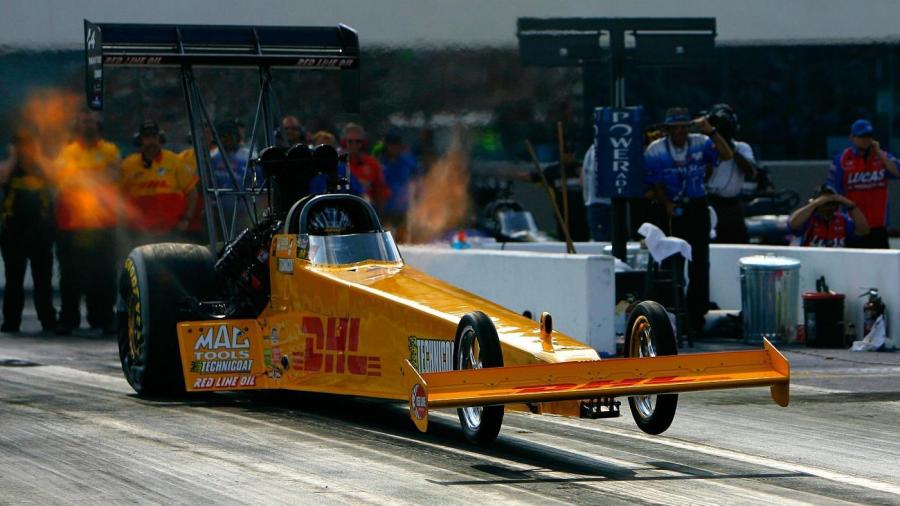 The current NHRA speed record for a top-fuel drag racing car is 332.18 mph, set by Spencer Massey. This record is for racing a distance of 1,000 feet.
The record for a quarter-mile race in a top-fuel car is 336.15 mph set by Tony Schumacher. Race distances were shortened from 1,320 feet to 1,000 feet after the death of Scott Kalitta.
Funny cars and top-fuel cars are the fastest racers in NHRA, with top speeds between 320 and 330 mph. Top-fuel cars are 7,000 horsepower, 25 feet long and weight 2,320 pounds. Top-fuel dragsters cover their race distance in less than 3.8 seconds.