What Should I Look for When Starting a Mason Jar Collection?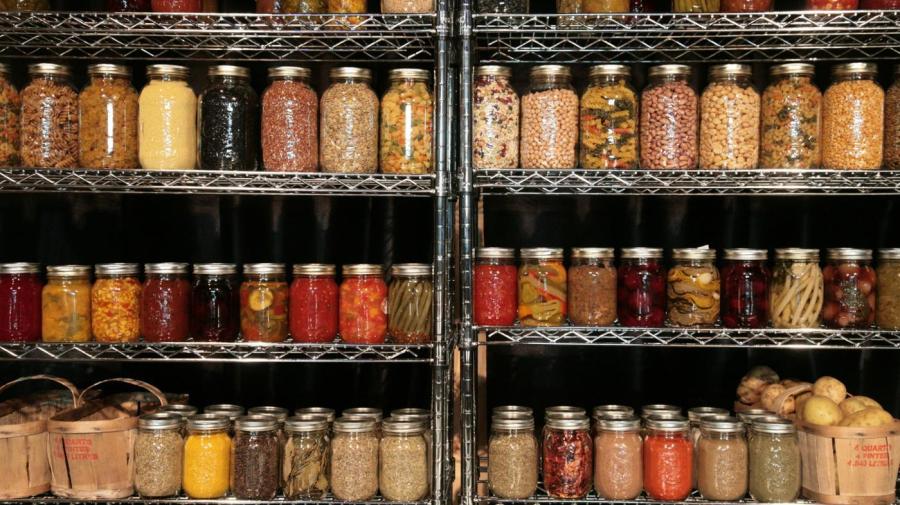 A new Mason jar collector should look for jars from a variety of years and made by several companies, such as Ball, Atlas and Kerr. Mason jars come in hundreds of shape, sizes, colors and embossing.
John Mason patented his fruit jar on November 30th, 1858. The jar, designed to preserve food, was the first to have a machine-cut thread run through its glass lip, which allowed it to take a screw-on zinc lid. Prior to Mason's invention, people attempted to preserve food in jars using wax to create a seal, according to Collectors Weekly. The jars that pre-date Mason's patent may also be collectible. For example, jars with marks on the bottom called pontil marks date the jar to before the Civil War.
Atlantic Glass Works, a New Jersey company, manufactured the first Mason jars for one year, also according to Collectors Weekly. Those original jars, highly collectible, are embossed with Mason's name and the date of his patent. One year later Mason sold the patent to The Sheet Metal Screw Company, which added a glass lid between the mason jar and the zinc lid, preventing the preserved food from tasting metallic.
In 1897, the New York-based Ball Brothers invented a machine that standardized the size of the Mason jars, and the term "Mason jar" became synonymous with "Ball jar." The first jars they made in Buffalo are very rare, according to Minnetrista. The Midwest Antique Fruit Jar and Bottle Club also provides detailed information about the various Ball designs from the late 1800s and throughout the 1900s until now. The designs vary in color, type of font and shape of the jar itself.
Concurrently in the1800s, two other jars were created that helped preserve food in fruit jars. The Kline Stopper, made by Keystone Glass Works, used a glass stopper, and the Lightning Jar used a metal clamp. These jars, while not technically Mason jars, are a historical addition to a fruit jar collection.