What Is the Best Recipe for a Cucumber Martini?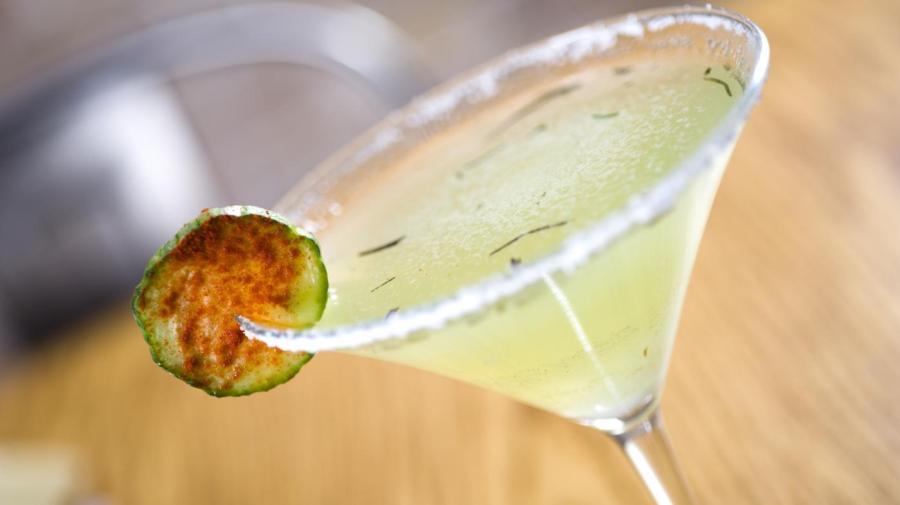 A great cucumber martini recipe involves 1 1/2 cups of gin, 2 tablespoons of dry vermouth and one cucumber sliced into 1/3-inch-thick pieces. Mix the gin and cucumber slices in a pitcher, and chill them overnight. Strain out the gin into a cocktail shaker, and shake with vermouth and ice.
Another cucumber martini recipe is the Food Network's Mexican cucumber martini. To prepare it, boil 1/4 cup of water and 1/4 cup of granulated sugar in a saucepan, and simmer it until all of the sugar has dissolved. In a blender, combine the resulting syrup with 4 cups of water, 3 tablespoons of lime juice and two thinly sliced and peeled cucumbers. Strain the mixture into a pitcher, and add 1/4 cup of vodka, and then pour it into a martini shaker with ice. Shake well, and then serve it into a martini glass.
A simple recipe on AHealthyLifeforMe.com substitutes gin and vermouth for vodka and adds mint. Take one cucumber slice and one mint leaf, and crush them with a spoon in a martini shaker. Add 2 ounces of vodka, 1/2 ounce of lime juice and 1/2 ounce of simple syrup, and shake. Pour the mixture into a martini glass, and use an optional garnish of a cucumber slice and/or mint leaf.