How Do You Price Precious Moments Collectibles?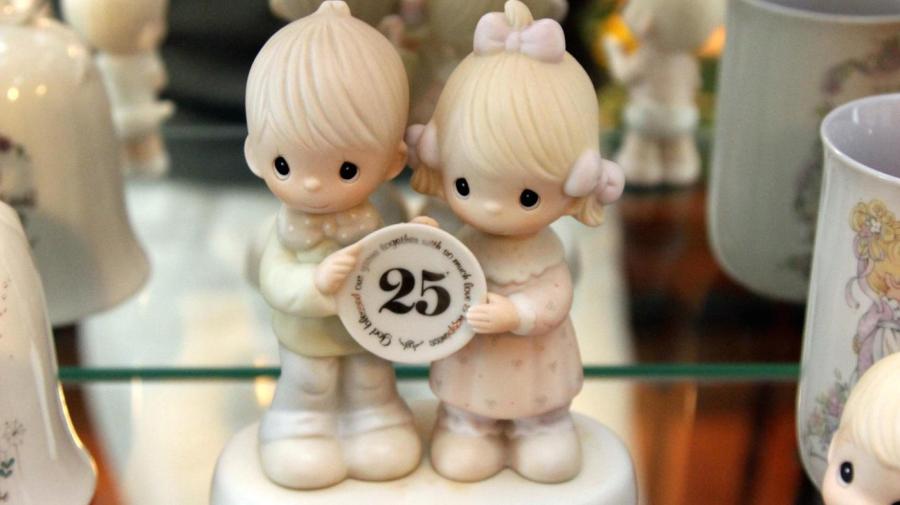 Pricing Precious Moments collectibles requires locating their unique model number and production year mark. This identifying information allows an owner to determine current market value in numerous pricing guides such as the Professor's Precious Moments Figurine Price Guide.
Other factors that dictate pricing for Precious Moments collectibles include the age and condition of the figurine, its production status, and the availability of its original packaging. Older models and delicate pieces in pristine condition are more likely to command higher prices from collectors, while the evidence of damage can reduce the price by up to 75 percent. Also, limited edition pieces are priced higher because they tend to be rare.