What Does an Owl Symbolize?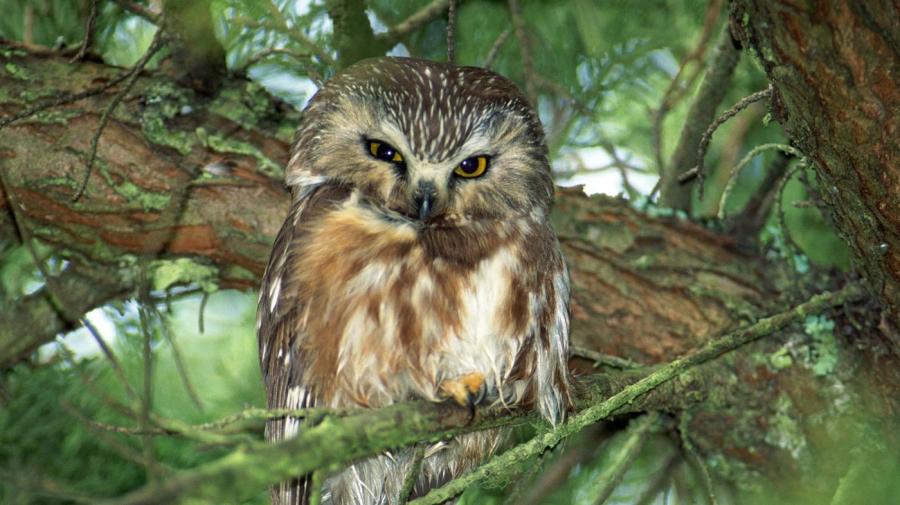 An owl can be seen as a bad omen or as a person who has passed and is protecting the people that they left behind. Many people believe that seeing an owl is indicative that death is going to happen in the near future.
Owls can be seen as creatures that are fiercely protective, but also as creatures that prey on others. In many cultures, especially Native American cultures, the owl is seen as a being that was once a person. It is believed that the owl has returned in its current form to protect loved ones. Spotting an owl during daytime hours is an unusual occurrence because they are nocturnal. People are able to call owls by making noises similar to the natural owl "who-ing." Some Native Americans believe that this communication is the way that people who have passed away are trying to talk to the ones they left behind.
When an owl appears in a dream, its presence indicates that the dreamer is in need of protection or wisdom. Since owls are often associated with both of these things, they can be regarded as less of a bad omen when seen in a dream.