How Much Space Do You Need for a 7-Foot Pool Table?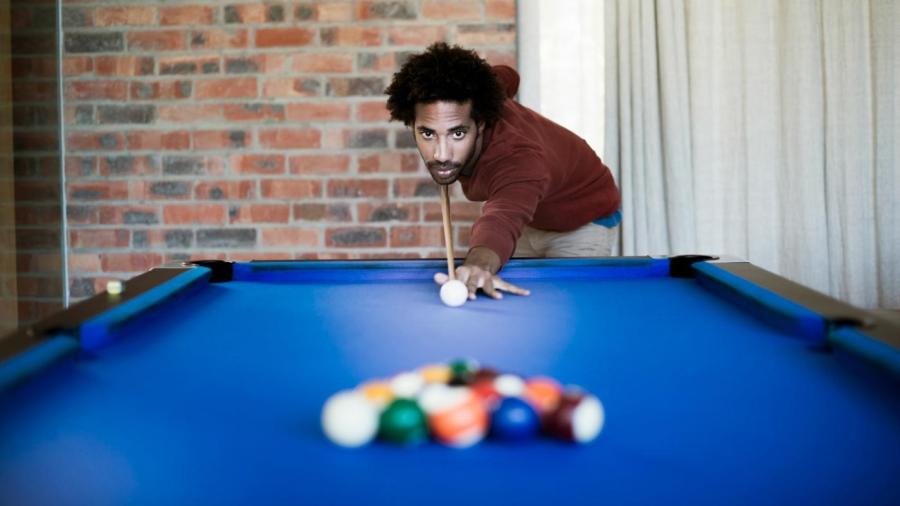 The ideal room size for a 7-foot pool table is 16 2/3 feet long by 13 1/2 feet wide if players use standard 58-inch cues. A smaller room, such as one 14 1/2 feet long by 11 1/2 feet wide, accommodates a 7-foot table if players use 48-inch cues.
Individuals can combine imperfect room lengths or widths with pool table positioning to make a less-than-ideal room work with only occasional "shorty" cue use. The most important factor in room size is player comfort, so players can experiment with "shorty" cue shots in different areas to determine the best placement of pool tables in smaller rooms.