Why Is Michael Jordan so Important?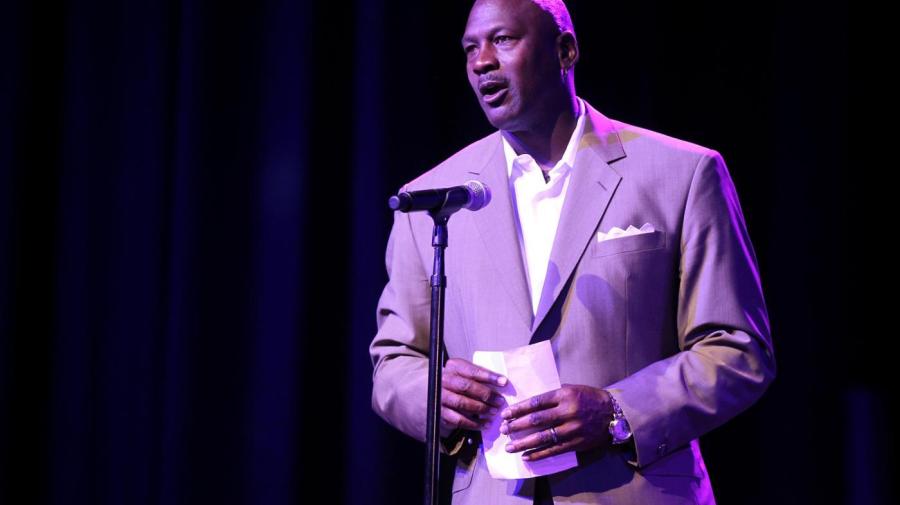 Michael Jordan is widely regarded as one of the best professional basketball players. Among his other accomplishments, he won six NBA titles with the Chicago Bulls and set the league record by winning 10 titles. He also won five league MVP awards for the regular season and six for the postseason.
Jordan began his career by winning the Rookie of the Year award and would go on to make the All-NBA First Team 10 times, the NBA All-Defensive First Team nine times and the NBA All-Star team 14 times. He was voted the MVP of the All-Star Game three times. He retired with the NBA's highest-ever scoring average of 30.1 points per game, and his seven consecutive scoring titles tied Wilt Chamberlain's record. After retiring, he was inducted into the Hall of Fame and voted to the NBA's 50th Anniversary All-Time Team.
Jordan also played for the United States in the Olympics and won gold medals in 1984 and 1992.
After his final retirement in 2003, Jordan served for a time as the President of Basketball Operations for the Washington Wizards. In 2006, he bought a minority stake in the Charlotte Bobcats and became the majority owner of the franchise in 2010, changing the name to the Hornets in 2013.