What Are the Main Ingredients in Scrubbing Bubbles With Fantastik?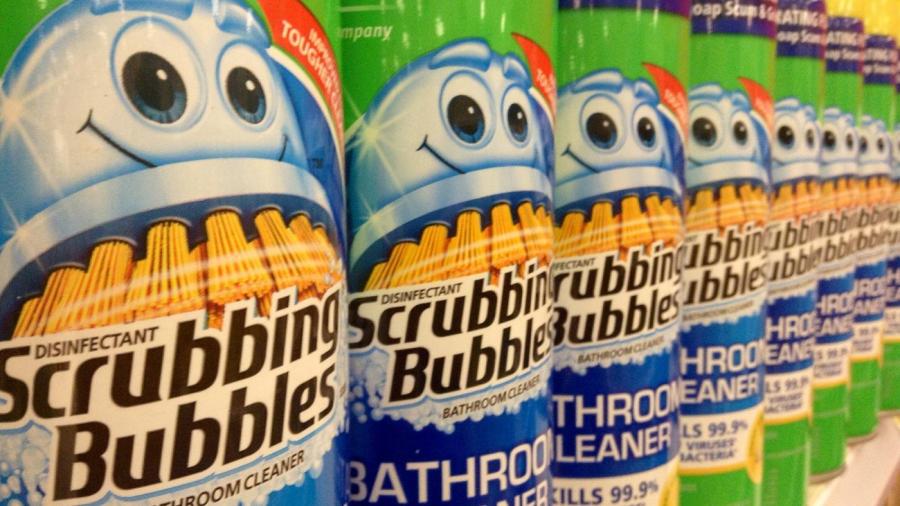 The main ingredients in Scrubbing Bubbles all-purpose cleaner with Fantastik are N-alkyl dimethyl benzyl ammonium chlorides and N-Alkyl dimethyl ethylbenzyl ammonium chlorides. Inactive ingredients include butoxypropanol and ethoxylated alcohol.
All of these ingredients, along with other ingredients that are inactive, are in the product to help it clean areas well without posing great health risks to the people doing the cleaning. Scrubbing Bubbles is a product that is designed to clean heavy-duty messes and uses the strongest ingredients to help it do just that.
It is very important for anyone who uses the cleaner to understand that it is a chemical, and it does pose health risks to anyone who uses it, although the health risks may be less severe than those associated with other types of chemicals. People who are cleaning with a Scrubbing Bubbles product should be sure that they take all of the precautions printed on the bottle's label and that they do not ever mix the substance with other chemicals. They should also test the product out to make sure that it is not going to irritate their skin or their body and should stop using the product if it seems to cause any respiratory issues.