How Long Does It Take to Cook a Rotisserie Chicken?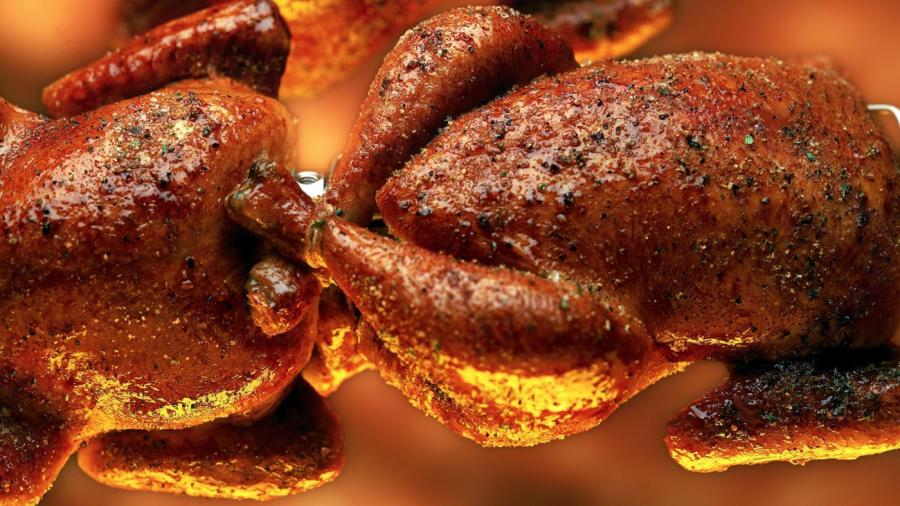 It should take 20 to 30 minutes per pound of chicken at 300 to 350 degrees Fahrenheit. That works out to about two hours for a 4-pound chicken.
The internal temperature of finished rotisserie chicken should be between 175 and 180 degrees Fahrenheit. Slow cooking is essential for a good rotisserie chicken.
To stabilize a rotisserie chicken on a rotisserie fork so that the chicken does not spin and cooks easily, add something to fill the cavity of the chicken, such as a lemon, an apple, an onion or a potato. Secure the extremities of the chicken for even cooking.