Why Liza Minnelli's Childhood Home Has Been Abandoned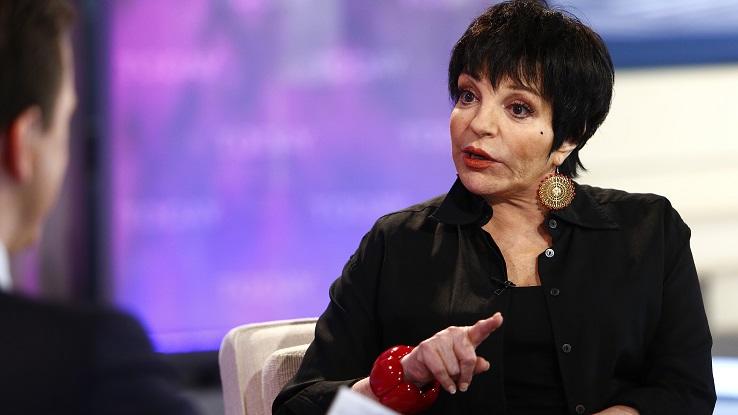 One of Hollywood's most influential directors, Vincente Minnelli spent years designing his dream home. Its many rooms served as both a fantasy land for his beloved only child and a testament to his many critically acclaimed films. Over the years, Hollywood socialites enjoyed many parties at the sprawling estate.
Today, the deteriorating mansion barely offers a hint of the opulence that once existed. The dilapidated behemoth is nothing more than a haven for squatters and a playground for urban explorers. What went wrong? Let's take a look.
A Tip Starts the Story
Los Angeles is full of homes that are small architectural wonders, and many are included in home tours around the famous city. That's why it was especially strange for an anonymous tipster to stumble upon an abandoned mansion that seemed to have no history.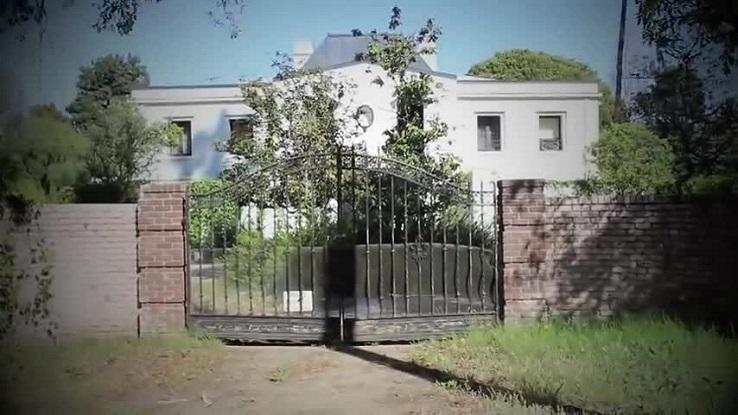 The once lavish home had clearly passed its heyday, but it still offered a glimmer of the mansion it used to be. The exterior design was reminiscent of Paul Williams' style. The tipster contacted Curbed Los Angeles, experts on all facets of the Los Angeles real estate market, for more information.
Residence of Hollywood Royalty
The experts at Curbed Los Angeles discovered that the abandoned mansion was owned by Vincente Minnelli, a renowned director of musicals during the Golden Age of Hollywood. The house was built in 1925. Under Minnelli's ownership, it was renovated by John Elgin Woolf, an architect who made his name designing homes in Hollywood.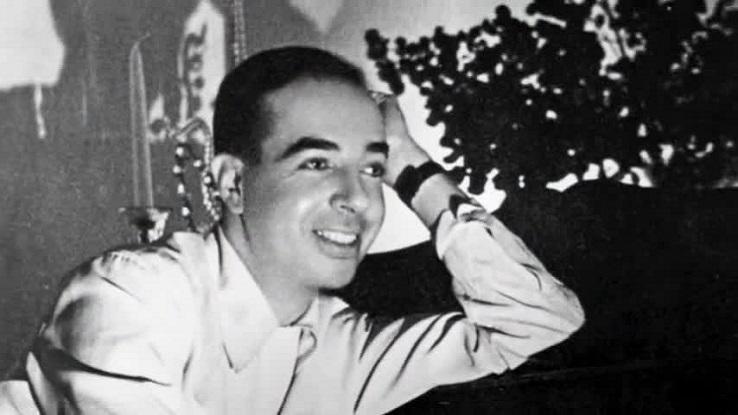 They didn't uncover any information about the prior owner before Vincente Minnelli purchased it in the 1950s. When Minnelli bought the storied mansion, his career was reaching new levels of success, but his personal life was sinking into more and more turmoil.
How Vincente Minnelli Rose to Fame
In 1940, Minnelli signed with Metro-Goldwyn-Mayer, which allowed him to unleash his creativity on some of the biggest movies of the decade. Cabin in the Sky, released in 1943, is one of his most critically acclaimed films. Minnelli sought to keep the momentum going when he followed up the hit with Meet Me in St. Louis.
He fell in love with Judy Garland, the star of the movie. After a whirlwind romance, they were married within a year of meeting. When their equally famous daughter was born, the couple's life was forever altered.
The Picture-Perfect Family
Less than a year after their marriage, Minnelli and Garland welcomed their daughter, Liza, into the world. To the outside world, the family seemed to be thriving. Beautiful, successful, wealthy parents had a darling child.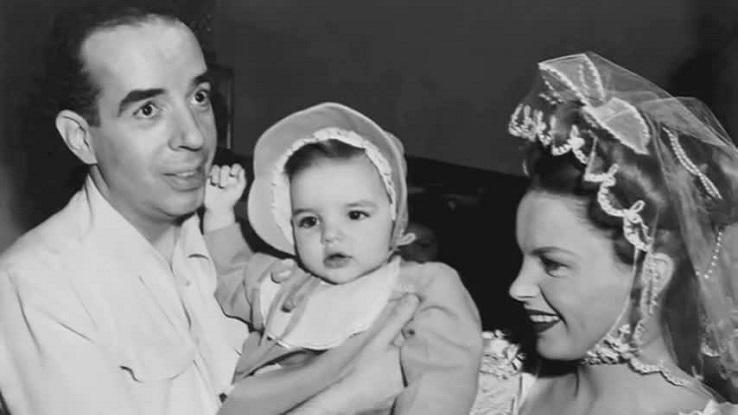 In reality, the Minnelli family was crumbling. Although Minnelli and Garland's careers were thriving, Vincente was struggling with mental health problems and substance abuse. In contrast to the themes in the movies they both made, marriage wasn't always "happily ever after" for newlyweds. On top of all the pressures and disappointment, Vincente Minnelli had an earth-shattering secret.
The Newlyweds Fall Out of Love
Despite being a married man, Vincente Minnelli was hopelessly dedicated to his work and his daughter. After long days on set, he returned home with lavish gifts for Liza, and he showered her with almost all of his attention.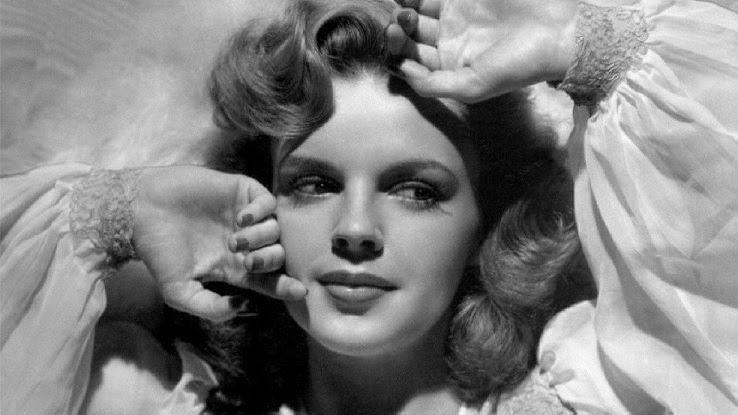 His wife, Judy Garland, faded into the background. Growing up under the spotlight left Garland with emotional scars of her own. During her marriage, she attempted suicide twice. Losing her long-standing contract with Metro-Goldwyn-Mayer only made matters worse. By the time Vincente Minnelli and Judy Garland reached their fifth anniversary, divorce seemed imminent.
The End of Hollywood's Wildest Romance
After decades of being a Hollywood darling, Judy Garland was being passed up by the industry, and she received no consolation at home from a husband who ignored her. When she had an affair with Sidney Luft, another big name in showbiz, it was a way to find solace elsewhere.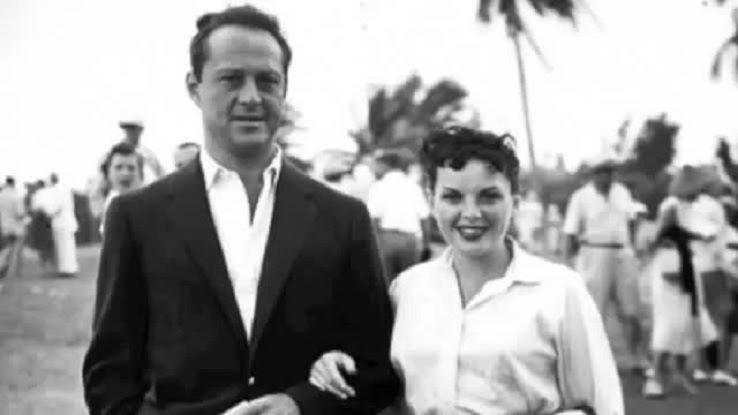 The Minnellis finally divorced in 1951. In that same year, Vincente Minnelli won his first Academy Award. That was also the year, he splurged on his sprawling Beverly Hills estate. Unbelievably, that amazing purchase became the abandoned mansion that receives so much attention today.
The Biggest Home on Crescent Drive
The Minnelli estate was a 5,900-square-foot behemoth that sat proudly on Crescent Drive. There were 19 rooms in total in the sprawling mansion, including six bedrooms and bathrooms along with multiple living rooms.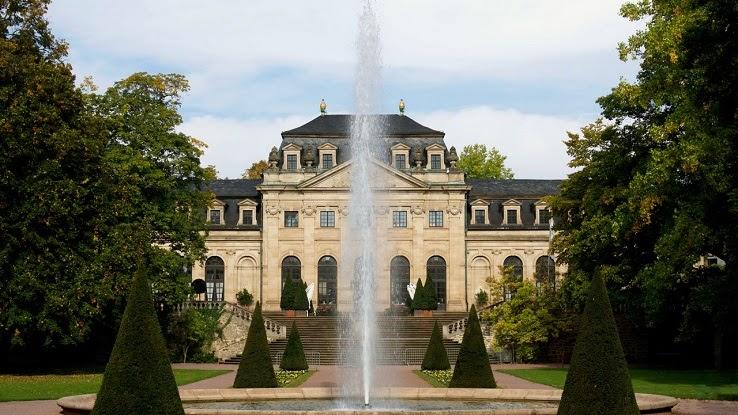 Some of the rooms were set up like Hollywood dressing rooms, and many rooms paid homage to the many films Vincente Minnelli directed with memorabilia as decor. Minnelli, new wife Georgette Magnani and Liza all lived comfortably in the home. Minnelli took great care to turn the house into Liza's dream home.
What Does a Millionaire Buy for His Daughter?
Liza Minnelli spent six months of the year with each of her parents. Vincente was determined to make his six months with his only daughter the best six months of every year. Each year, he bought her a completely new wardrobe.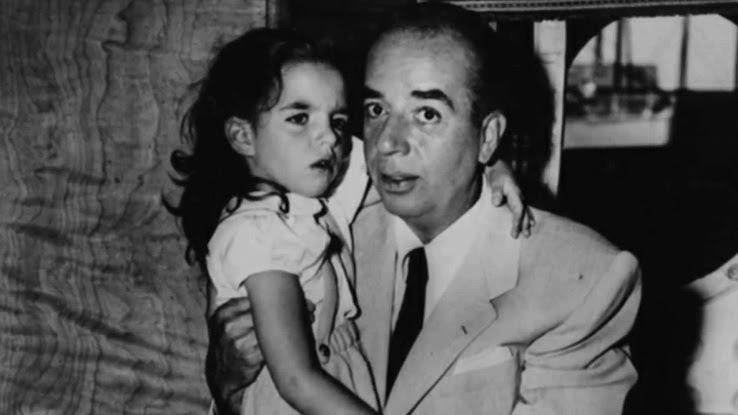 He hired Tony Duquette, an expert set design artist, to build Liza a large outdoor playhouse. In addition, Liza had 42,500 square feet of land to play on at the Crescent Drive mansion. Despite all the success, Vincente Minnelli's life was headed for another turn.
Playdates at the Minnelli Mansion
All the kids in Hollywood wanted to be friends with Liza Minnelli because the playdates were amazing. Candice Bergen was a child star at the time, and she revealed that Vincente Minnelli had miniature versions of the costumes from his iconic films made for his daughter and her friends.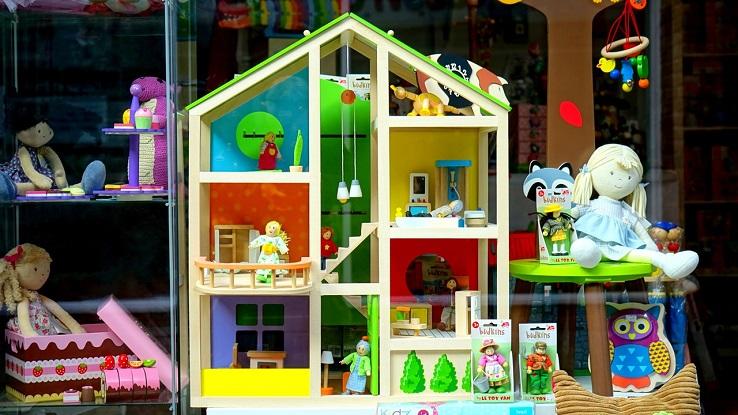 Nevertheless, good things tend to reach an eventual end. Hollywood started to change, and Vincente Minnelli's directing style became less popular. By the early '70s, Liza was an adult, Vincente was married for the third time and the mansion became too expensive for him to maintain.
Liza's Star Power Starts to Shine
In 1976, Vincente Minnelli directed his final film. With less money coming in, maintaining his lavish home became impossible. Although he was still quite the entertainer, his guests started to notice that his home was falling into disrepair.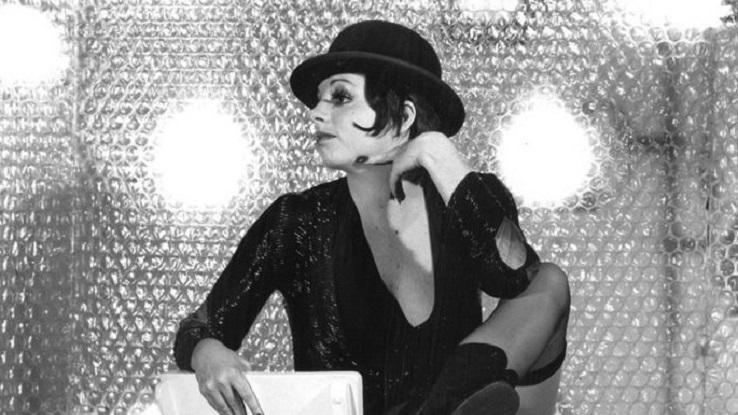 As Vincente's career was reaching its sunset, dawn was just rising on Liza Minnelli's time in the Hollywood spotlight. She was one of the top actresses, and she had already won an Academy Award for her role in Cabaret. Although there are conflicting reports, some say she gave her father financial assistance during this time.
The Death of a Hollywood Icon
According to some reports, Liza Minnelli had to make a few mortgage payments on the Crescent Drive mansion, where she had lived out her childhood fantasies. Her father was 83, and he was still living in the mansion with his fourth wife.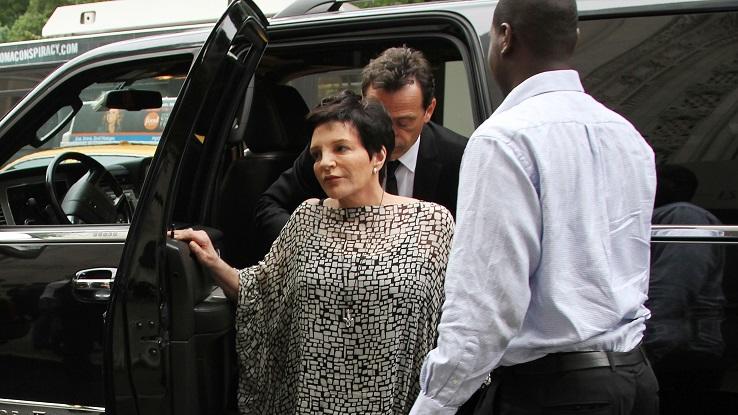 When he became sick, Liza flew out to spend a few days with him in between filming. Soon after seeing his cherished daughter for the last time, Vincente Minnelli passed away. Although it certainly wasn't the first thing on Liza's mind at the time, Vincente's death left questions about what was next for the mansion.
Secrets from Vincente Minnelli's Will
It wasn't surprising that Vincente Minnelli's will was extremely favorable to his beloved daughter, Liza. He bequeathed his home to her, and he left her the $1.1 million he had left in financial assets as well.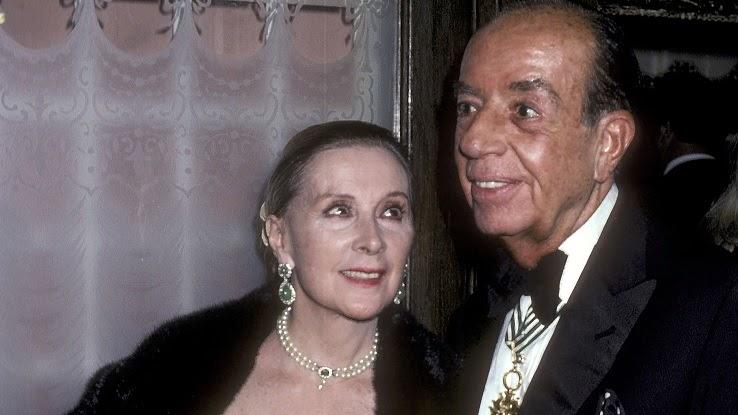 For his fourth and final wife, Lee Anderson Minnelli, he left $100,000. He also granted Lee lifetime rights to keep living in his Crescent Drive estate until she died or decided to move. Although it worked at first, this arrangement proved to be contentious for Liza and Lee.
How Vincente Minnelli's Widow Kept the Mansion
In 1999, Lee Anderson Minnelli was still living in the once fabulous home, and she hadn't changed a thing in the 13 years since her husband had died. As a Los Angeles Times reporter noted, some of the paintings Vincente Minnelli had started were still left unfinished on an easel.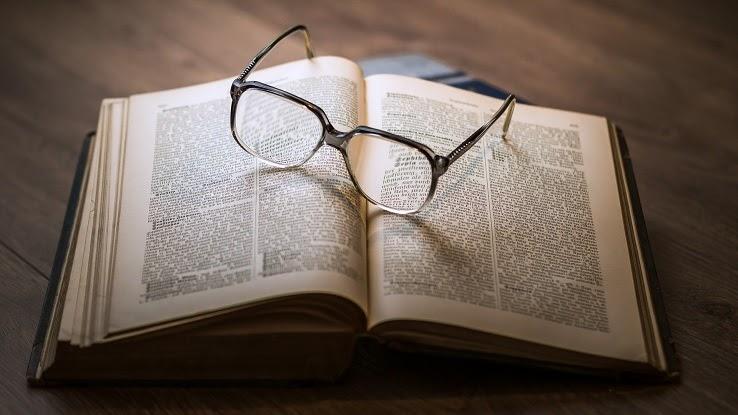 Although the glory of the home's heyday had certainly faded, there was an eerie beauty to it. It was in many ways a museum that showcased the life of Vincente Minnelli. The "museum" was closed in 2002, however, when Liza Minnelli sold the mansion.
An Unexpected End to Lee's Stay?
The Crescent Drive mansion was never put on the real estate market. Instead, Liza privately found a buyer after searching for two years. How did the sale work with Vincente Minnelli's will?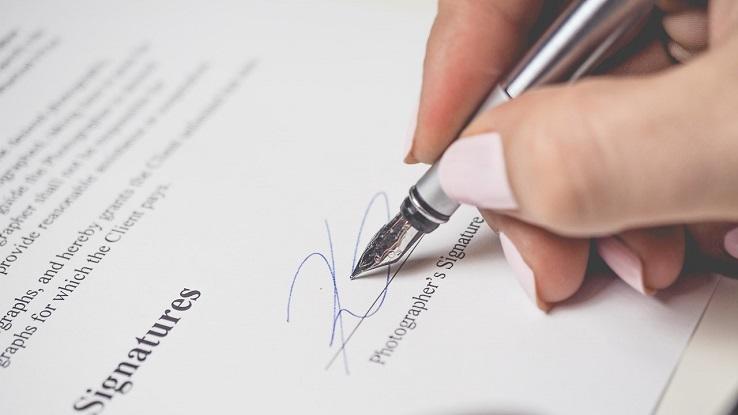 According to Liza Minnelli, there was a clause that allowed her to sell the home as long as she gave Lee Anderson Minnelli another one. Liza planned to move Lee to a $450,000 all-expenses-paid condo. Lee would be able to live in the condo for the rest of her life. Would the widow find this arrangement acceptable?
Lee Gets Legal
Liza was sued by her 94-year-old stepmother. The lawsuit asserted that Liza had effectively left Lee in a state of destitution and neglect. Lee alleged that Liza turned off the electricity and fired the staff members who were responsible for maintaining the Crescent Drive property.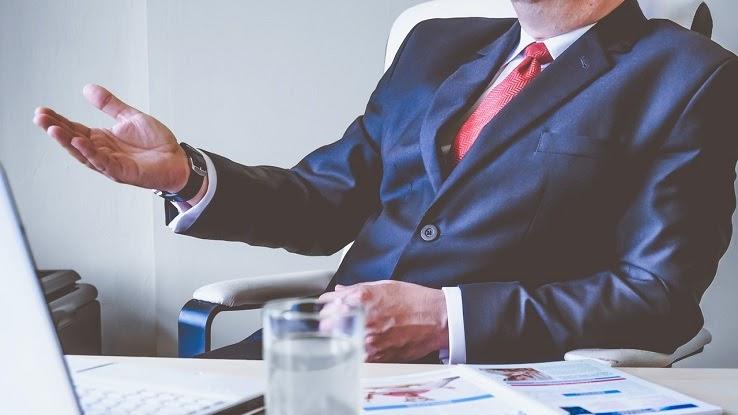 This all took place around the time of Liza Minnelli's indulgent wedding and honeymoon. Lee's lawyers claimed that while Liza was living it up, she was leaving a helpless old woman alone in the cold. Strangely, the entire lawsuit was withdrawn a month after it was filed.
An Amicable Solution
Instead of going to court, Lee and Liza came to an agreement privately. Lee would remain a lifetime tenant of the Crescent Drive estate. Liza would still sell the home, but the new owners couldn't live there until Lee died.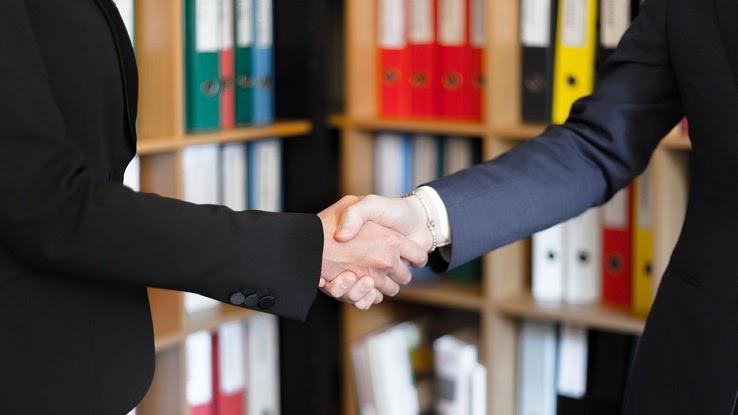 Liza paid the new owners rent for Lee to continue living in her longtime home. When Lee died in 2009, Liza was sure that the new owners would be eager to finally get their hands on the home they had patiently waited for — but things never seem to go that smoothly.
A Decade of Abandonment
Seven years had passed between the time the new owners purchased the Minnelli mansion and the time they were finally able to start renovating it. Upon Lee's death, Liza Minnelli no longer had any ties to the property, and the new owners could do as they pleased.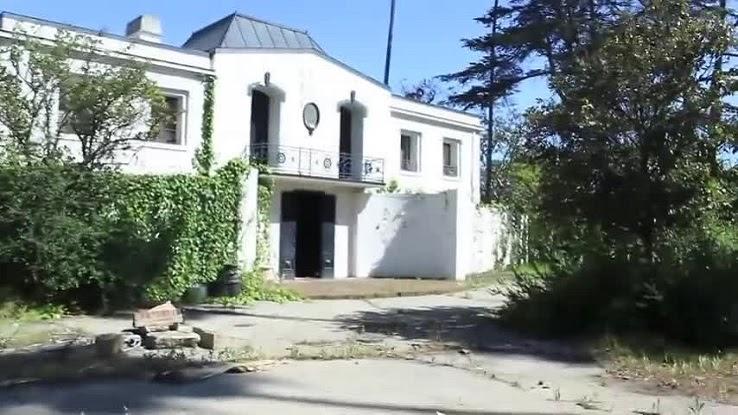 It has now been more than 10 years since Lee passed away, and the home has remained as she left it. The mansion has never been remodeled. Although the owners have never lived there, there is a reason to believe that someone has been living in the old Minnelli mansion.
What Became of the Minnelli Mansion?
The anonymous tipster who contacted Curbed Los Angeles went inside the home. Clearly, the tipster wasn't the first person to take a look around. If no one had been there since Lee's death, all the things in the home should have been old.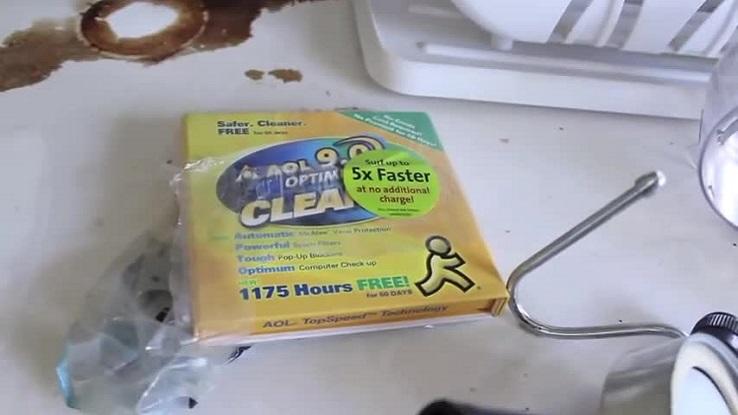 The tipster found wrappers from new products strewn about the home. Lee had left things pretty much intact, but there were rips in some of the curtains. Although there were still some artifacts from the Golden Years of Hollywood, most remnants of the home's previous owners were long gone.
Vandals Take Their Toll
If the facts of the withdrawn lawsuit were true, the groundskeepers had been fired long before Lee died. That provided a partial explanation for the dilapidated current condition of the mansion, but there had to be more to it.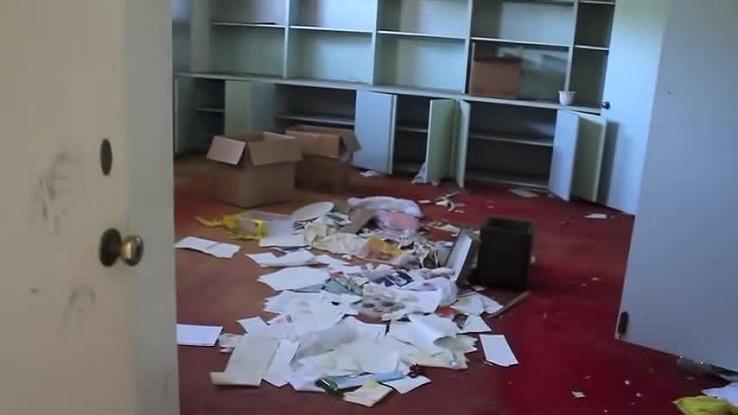 There was trash in the yard and graffiti on the interior and exterior walls. The columns that decorated the front of the mansion were falling apart. Time can have a very damaging effect on an abandoned property, and squatters and vandals had clearly done some additional damage to the once illustrious mansion.
Eerie Graffiti Messages
The graffiti in the old Minnelli home wasn't entirely random. The name Judy Garland is spray-painted onto the walls of one of the bedrooms, so some of the people who rifled through the property must have known about its previous owners.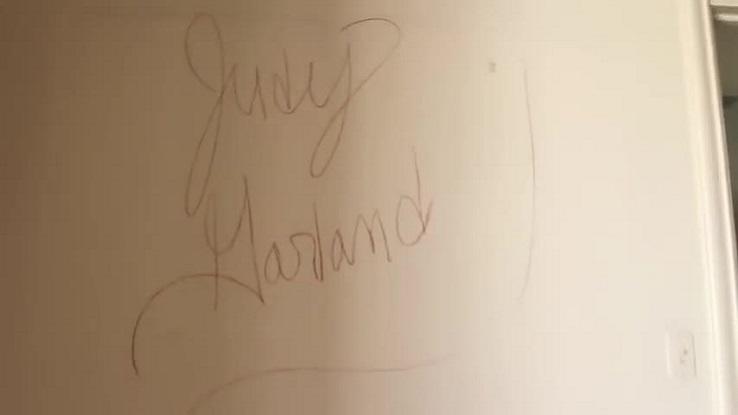 Because someone outside the Minnelli family officially owns the home, most of the furniture and personal property was removed from the estate after Lee died. Among all the dirt and destruction, there are a few pieces of furniture that remain as vestiges of the way things used to be.
Tourists Enter Without Permission
The Minnelli family lived in the mansion, but there were also plenty of props and costumes throughout the house. With bits and pieces of furniture left throughout the house, it's unclear what was actually used by the family and what was just a prop from a movie.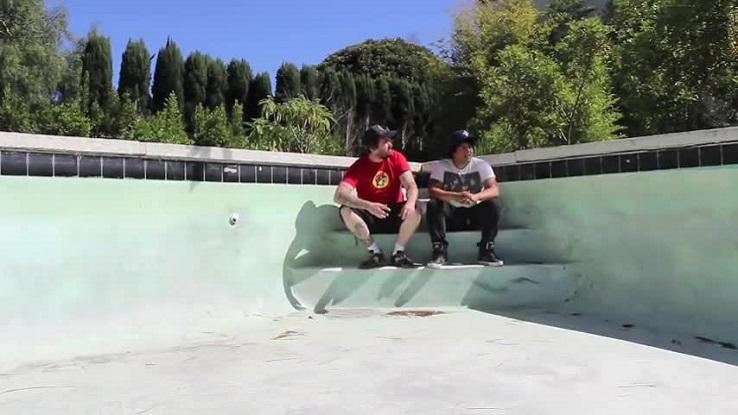 The doors of the home aren't locked, so people with a variety of intentions have let themselves in for unofficial tours. A YouTuber named adamthewoo has even documented his experience in the old Crescent Drive estate for his subscribers to view in a video.
Why Is There Furniture in the Abandoned Home?
As adamthewoo cautiously walked through the dilapidated mansion, he reached a few conclusions of his own. According to public records, the new owners have never officially taken up residence in the home. So, it would seem reasonable that anything left there belonged to someone in the Minnelli family.
Although she could have easily hired someone to do it, it may have been Liza who decided what should be removed from the home and what could be left there. Although they look fancy, the pieces of furniture still in the home probably have little value.
What the Fireplace Reveals
Back in 1999, the mansion was described as a time capsule, remaining just the way Vincente Minnelli had left it. Opened books were left unread, and unworn clothes remained in his closets. There were plenty of family photos at one time, but most personal effects have been removed from the home.
One of the most recognizable rooms still has floor-to-ceiling mirrors. A fireplace in the same room has soot and residue that indicates it has been used in recent years. Clearly, someone has taken shelter in the home.
New Trees on an Abandoned Property
As he continued making his way through the mansion, adamthewoo encountered some dangerous conditions. In many of the rooms, the plaster ceilings are falling apart. Any movement could cause the ceiling to collapse on trespassers.
Despite the interior of the home remaining in disrepair, Adam discovered that new trees had been planted on the property in 2013. This provides a glimmer of hope that the new owners are working toward restoring the mansion to its original glory. Could they finally be ready to make the historic, immense mansion livable again?
Where Are the Owners?
Although the inside of the home hasn't been renovated, the new owners have done something to the outside. Photos captured by Google Earth reveal that utility trucks have been at the home from time to time, and they planted the previously mentioned new trees in 2013.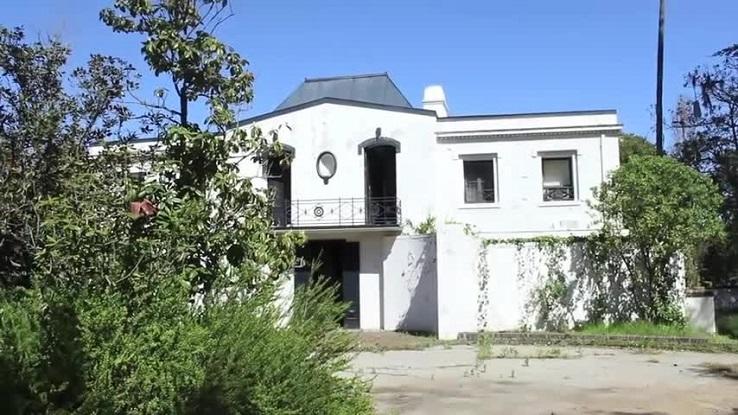 Some people have theorized that the owners may want squatters to destroy the home completely so they can get a fresh start. No one knows for sure, but it's clear that squatters, urban explorers and thrill-seekers are having a ball with the abandoned mansion.
How Much Did the Mansion Cost?
In recent years, people have become famous on YouTube for exploring abandoned buildings. The old Minnelli mansion has made quite a few appearances on YouTube. The new owners of the mansion paid $2.75 million for it more than a decade ago, but they have not lived in it for a single day.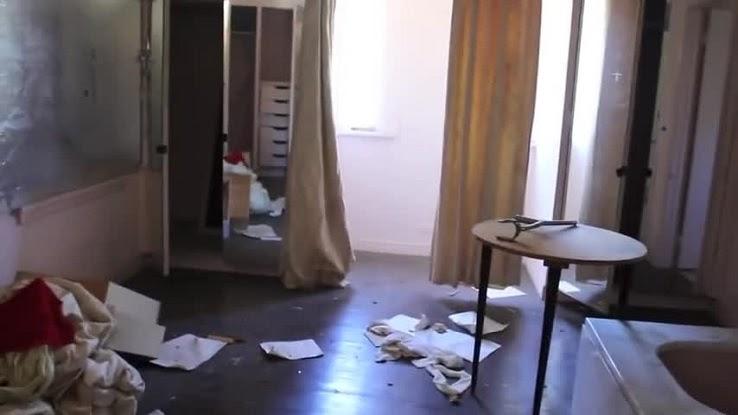 Meanwhile, thousands of people are doing who knows what in the home and treating it like a tourist attraction without even paying an admission fee. The YouTubers who have ventured into the property are actually making money from the videos they have posted.
A Look Inside Vincente Minnelli's Private Life
Although most of the home is empty, a few hidden gems remain. In Vincente Minnelli's old bedroom, urban explorers found an antique record player and a collection of records that date back to the '40s and '50s.
Undoubtedly, some of the titles are valuable collectibles, but it seems the people who have ventured into the mansion have drawn the line at taking any souvenirs with them — which is really quite strange, if you think about it. This small music collection provides some insight into the kind of music that one of the most famous Hollywood directors enjoyed.
Vestiges of Yesteryear
Because so many people have ventured into the property over the years, it's likely that some of the things found in the home could have been left there by other people. Still, there are plenty of authentic items that truly belonged to members of the Minnelli family.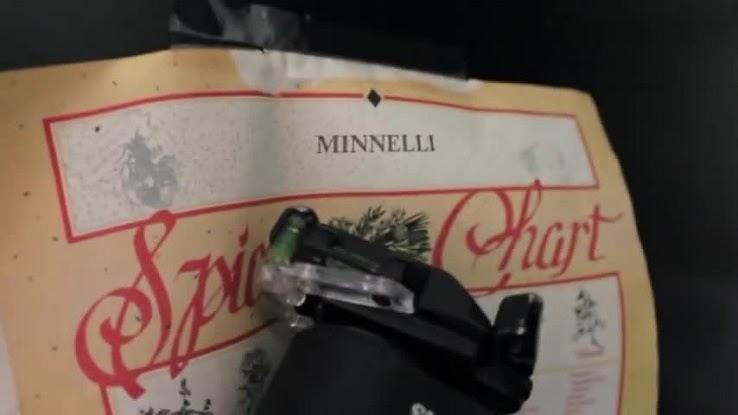 For example, YouTuber adamthewoo found a spice chart that says "Minnelli" on the inside of one of the kitchen doors. These charts were used as a cheat sheet of sorts to help cooks determine which spices went best with particular dishes.
Transformation of the Master Bedroom
His talent made Vincente Minnelli nothing short of a national treasure. After he died, Getty Images received permission to photograph his estate in 2002. At the time, his master bedroom had a huge bed, golden curtains and decorative floral lounge chairs.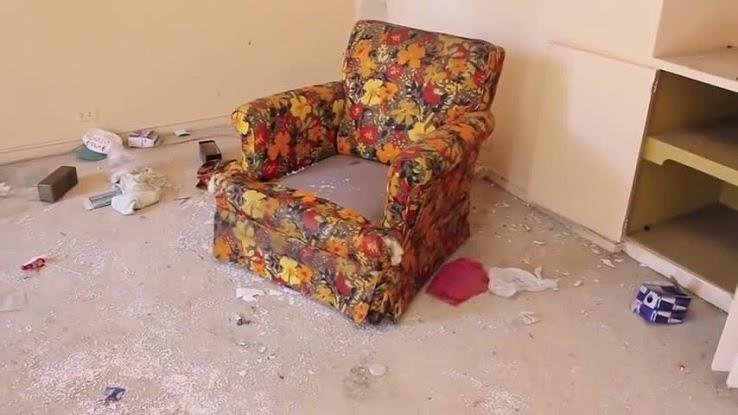 Today, the bed is long gone, and years of sunlight have turned the once golden curtains into a pale orange color. Strangely, the decorative chairs are among the few pieces of large furniture that remain in the Minnelli home. The sad state of the room shows how much the home has fallen into disrepair.
Hanging in Suspense
Vincente Minnelli's dream home has quite a history. Each of his four wives spent time in the home, and many elements were designed especially to give his beloved daughter the life of her dreams. As his life drew to its end, the home began to decline in grandeur.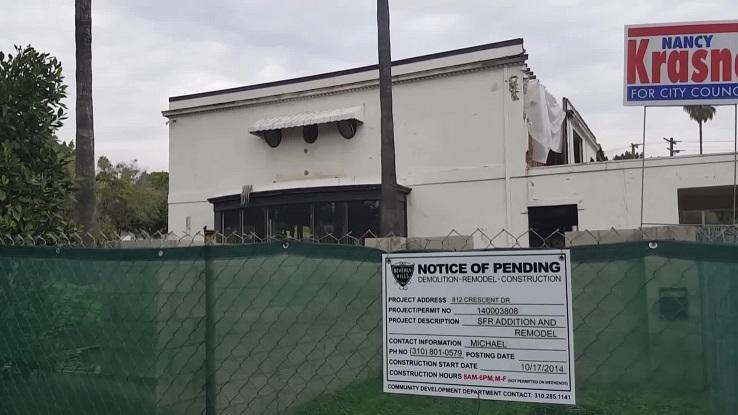 Although it was once preserved just as he left it, his home is now only a dream world for thrill-seekers and squatters seeking shelter. Time is taking a harsh toll on what used to be one of Hollywood's most enviable estates. Will the property ever be restored?