What Are the Ingredients in Candy Corn?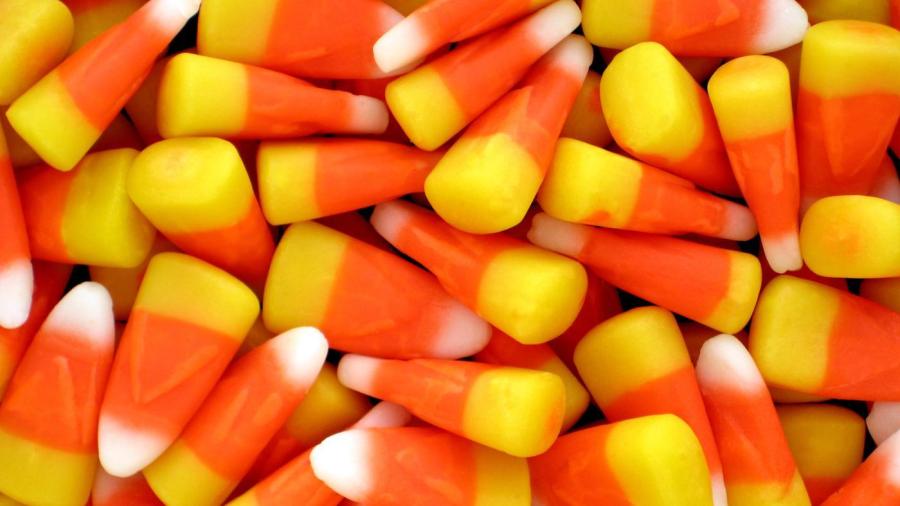 The ingredient list for typical store-bought candy corn includes sugar, corn syrup, honey, salt, confectioner's glaze, gelatin, dextrose, sesame oil, artificial flavor, titanium dioxide color and food colorings Blue 1, Red 3 and Yellow 5. Manufactured candy corn may also contain traces of milk, egg, peanuts, soy protein and tree nuts. Homemade candy corn is made by combining miniature marshmallows, powdered sugar, water and food coloring.
Homemade candy corn requires mixing ingredients and kneading until the mixture forms a smooth fondant. The fondant is separated into balls, which are then rolled into long cylinder shapes. Each fondant color is assembled with yellow on the bottom, orange in the middle and white on top. To create massive batches of candy corn, candy manufacturers use machines to do most of the work. A lot of candy corn is traditionally handed out and eaten during Halloween.
Millions of pounds of candy corn are produced each year. Candy corn is a mellow cream-flavored confection that has a sweet, rich taste similar to marshmallows. It is low in fat and sodium. Candy corn appears in other colorful combinations as well. For example, Thanksgiving candy corn colors are brown, orange and white, whereas Christmas corn is green, white and red.