How Has Hurricane Ida Impacted the United States?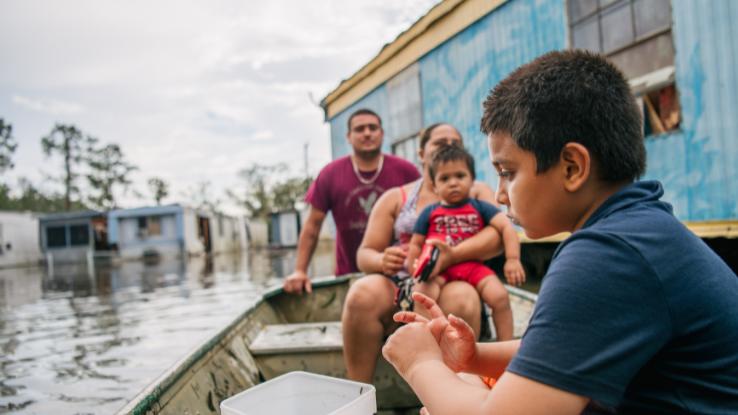 On Sunday, August 29, 2021, Hurricane Ida made landfall in Louisiana. And, even after the eye passed, a line of thunderstorms continued to cause untold damage in the Gulf Coast. Days later, Hurricane Ida, in combination with another storm system, caused deadly flash floods in the Northeastern United States, too. 
Now, in the wake of this far-reaching destruction, many are comparing the storm to Hurricane Katrina, which irrevocably changed New Orleans, and other parts of the Gulf Coast, in August of 2005. While those living in affected areas search for various forms of assistance, from FEMA-helmed relief to crowd- and community-sourced mutual aid funds, many Americans are wondering how they can help — and just how long the impact of Hurricane Ida will last. 
What Was the Impact of Hurricane Ida?
According to the National Weather Service New Orleans, maximum winds throughout the peak of the storm ranged from 125–150 miles per hour. In Louisiana alone, more than half a million people had no power within the first 24 hours after landfall. In fact, there have only been four other storms in the recorded history of the U.S. stronger than Hurricane Ida. To make matters worse, after the initial impact of the hurricane residents of Louisiana experienced a string of severe thunderstorms, which only exacerbated the hurricane's damage.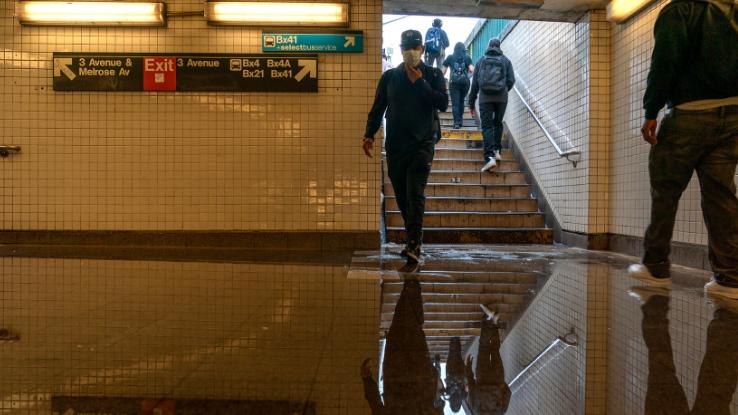 When the hurricane began, the size and pressure of the storm were both described as "menacing," and, just before reaching land, Ida underwent the dangerous process of rapid intensification. In Louisiana and other parts of the Gulf, the intense winds and rain caused untold destruction to already-underprepared infrastructure, in addition to leveling homes and businesses. Weeks later, 430,000 people are still without power, and it has been estimated that rebuilding thousands of damaged homes and businesses will take years.
Although Hurricane Ida's storm bands seemed to be weakening as it climbed up the East Coast of the United States, these bands combined with an extratropical storm front, creating a more dangerous situation than anticipated for the Northeast. From extreme flash flooding to short-lived but destructive tornadoes, Hurricane Ida has claimed upwards of 82 lives across eight states. In New York City, subway tunnels turned into rivers, and many individuals died in their own homes as basement apartments flooded; now, the state is considering new legislation when it comes to the safety of these types of dwellings. Without a doubt, water and mold damage in homes and businesses will result in long-term repair efforts. 
How Does Hurricane Ida Compare to Hurricane Katrina?
Hurricanes Ida and Katrina were both powerful storms that devastated the Gulf Coast. Although Katrina had more widespread damage, it was actually a Category 3 upon landfall, as compared to Ida's Category 4 ranking. Both storms also made initial landfall in the same region — within 50 miles of each other. 
Hurricane Katrina had stronger winds than Ida, and those winds sustained high speeds further inland, too. However, there's a stark difference in terms of death toll; 1,833 people died as a result of Hurricane Katrina, whereas under 82 deaths have been linked to Ida so far.
The similarities and differences between these two devastating storms highlight a powerful truth about hurricanes; categories and sizes are more meaningful to historians and scientists than they are to the people in the path of a storm. A Category 1 hurricane can linger, causing deadly flooding, while a Category 5 hurricane can move past an area so quickly that it causes comparatively minor damages. 
Rather than focusing on category or size during a hurricane, listen to the directions of local officials. National Oceanic and Atmospheric Administration (NOAA) hurricane forecast maps are excellent resources for understanding the local impact of any storm.
Hazards of Hurricanes and Tropical Storms
At their cores, hurricanes and tropical storms are the same types of cyclonic storm systems. However, a system is considered a tropical storm if it has sustained wind speeds between 39–73 miles per hour. Once the same type of storm increases to sustained winds of 74 miles per hour or more, it's classified as a hurricane. If a once-named hurricane's sustained wind speeds weaken, it can be considered a tropical storm again. For example, Hurricane Ida was considered a hurricane in Louisiana, but a tropical storm once it reached New York.
During either type of storm, both wind- and water-related issues are the biggest threats to our safety. Heavy rains can last several days, causing flash floods, while gusts and hurricane-spawned tornadoes can threaten buildings, bridges, utility equipment, roads and homes. For days or weeks after a storm, millions of people in the affected zone(s) may be without power; sometimes, access to clean water is also disrupted if sewer lines break. 
Moreover, when downed power lines combine with standing water, there is an increased risk for death by electrocution, and floodwaters, which often contain household waste, sewage, dead animals, present obvious health hazards. What some folks may not realize? There's also an increased risk for death by carbon monoxide poisoning and fires in the aftermath of a hurricane or tropical storm. After all, people use candles as light sources when the power is out, and, for many, it's the first time they're using generators or kerosene heaters, both of which are extremely hazardous if used improperly.
Relief for Victims of Hurricane Ida
When it comes to federal resources, the Internal Revenue Service (IRS) offers forms of tax relief for people living in Mississippi, Louisiana, New York, and New Jersey, while the Federal Emergency Management Agency (FEMA) is offering various forms of financial and on-the-ground assistance to areas impacted by Ida. 
Many states are also offering special versions of traditional public assistance programs. For example, D-SNAP benefits (formerly, food stamps) allow hurricane victims to access food, even if their income would normally make them ineligible. Additionally, disaster unemployment assistance is available for people who permanently or temporarily lost their jobs due to hurricane-related damage.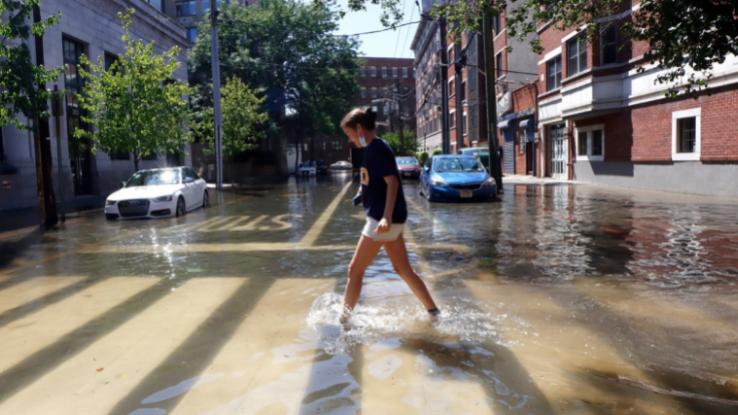 Many organizations and community-led efforts have also set up mutual aid and resource retribution programs. Those hoping to stand in solidarity with the victims of Hurricane Ida can peruse GoFundMe or donate directly via Venmo, PayPal, CashApp and more to organizations such as: 
These on-the-ground, community-centered organizations are often the most effective form of relief and support. Not only do these mutual aid efforts provide folks with funds, but they aim to redistribute community resources and make relief more accessible. And, remember, even if you didn't support these organizations in the immediate aftermath of Hurricane Ida, folks living in impacted areas will need continued support for months to come, even after their stories have left the news cycle.