What Are the Health Benefits of Hemp Oil?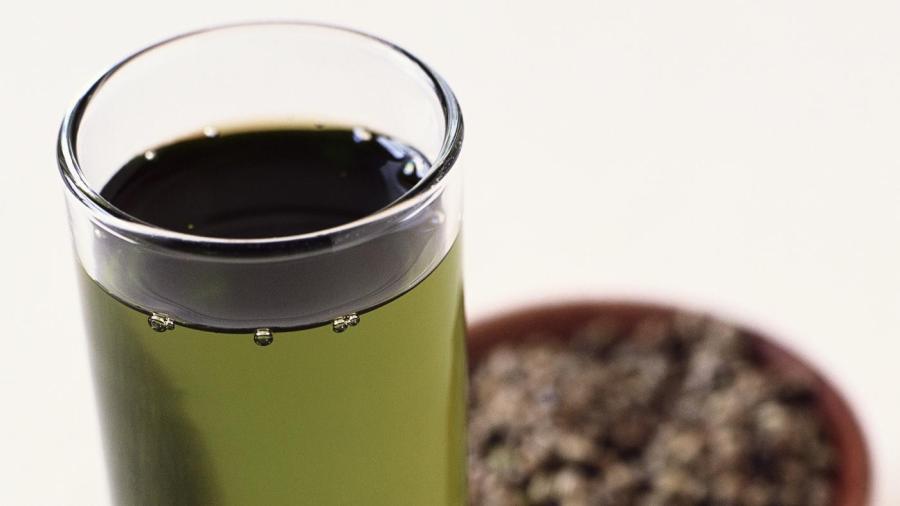 Hemp oil contains ingredients that help with lowering cholesterol, reducing heart attack risk, aiding the metabolic processing of fats and preventing cancer, according to Medical News Today. The beneficial ingredients in hemp oil are sterols, aliphatic alcohols and linolenic acids.
Sterols are steroid types of alcohol. Research shows that these drop cholesterol numbers and that daily consumption of sterols in the diet reduces the danger of a heart attack. Aliphatic alcohols also reduce cholesterol while fighting the gathering of platelets. Phytol, an aliphatic alcohol, offers benefits as an antioxidant, particularly in the prevention of cancer. It is also present in asparagus, beans, spinach and other raw vegetables, as explained by Medical News Today.
Tocopherol is another aliphatic alcohol that research has connected to improvement in patients suffering from Alzheimer's disease and atherosclerosis. Hemp oil has also boosted the processing of lipids, or fatty acids, in the body, and it has helped patients suffering from skin diseases, according to Medical News Today.
Hemp oil is rich in beta-carotene and vitamins A, C and E, and it is also high in minerals, including calcium, sulfur, magnesium, potassium and phosphorus. It contains several polyunsaturated fatty acids, making it beneficial in cooking, as Medical News Today explains.