What Are Some Good Bridal Shower Prizes?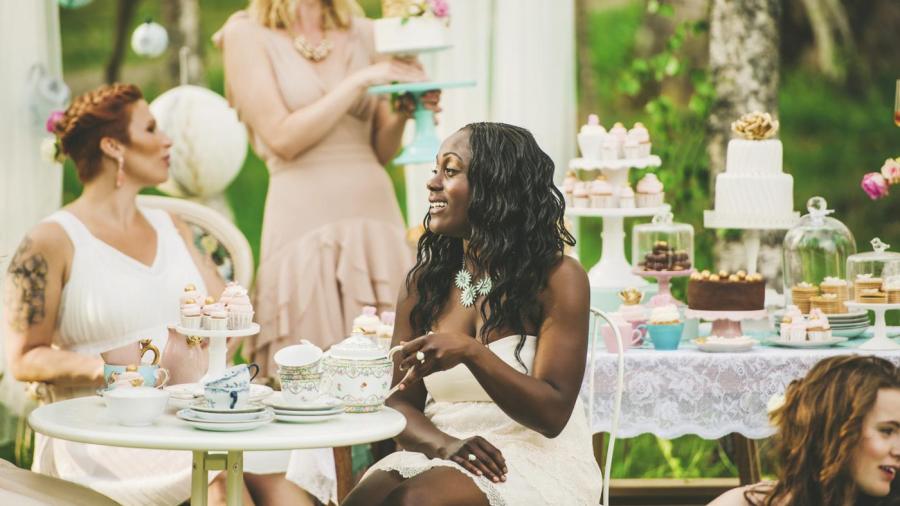 Good ideas for bridal shower prizes include manicure kits, small boxes of chocolates, picture frames, candles, hand lotions or massage oils, coffee mugs and books. Whether the game is Toilet Paper Bride or a quiz about how well the guests know the bride, winners of wedding shower games expect to receive a token prize. Consider using some of the smaller prize ideas as party favors as well.
Other great ideas for bridal shower prizes include charm bracelets, stationary, desk toys, special soaps, cupcakes, DVDs or customized t-shirts celebrating the bride and groom. Gift cards in small amounts are always welcome. Consider buying gift cards to coffee shops, home decor stores, bookstores and movie theaters.
If the bride prefers it, the wedding shower hostesses can make donations to a charity of her choice in the name of each person who wins a game. There is a possibility, though, that the game winners would rather have a small prize. When throwing a co-ed wedding shower, make sure to have some prizes on hand that men will appreciate, such as cocktail glasses, funny boxer shorts, coffee baskets and bottles of wine.
The presentation of a small prize can make it feel more special. Consider wrapping bridal shower prizes or putting them in gift bags or small baskets.