Gone Too Soon: Unexpected Celebrity Deaths in the Last 10 Years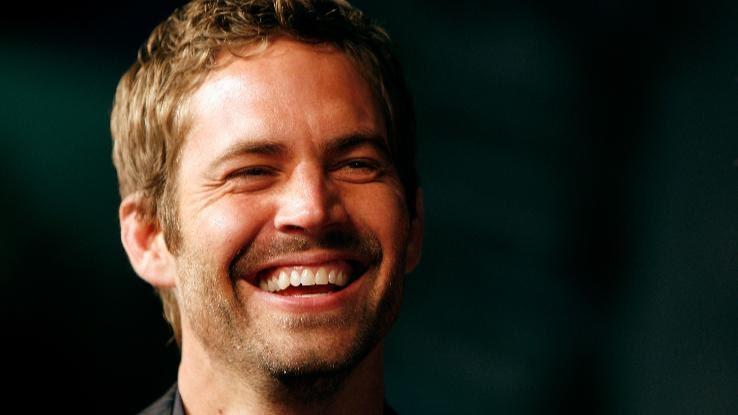 Living in the public eye is something all celebrities learn to handle. They pick up coffee, do their shopping and travel, all with cameras trained on them as the world watches their every move. It's easy to think that the lives of celebrities are far easier and much more interesting than the lives of regular people, but they still face challenges — it's just far different challenges.
For one thing, they still live — and die — like the rest of us, suffering losses and facing their own demons along the way. In some cases, their lives and deaths are exceptionally tragic. Let's take a look at some unexpected losses in the last 10 years that really hurt.
Robin Williams
Robin Williams spent the better part of his life making millions of fans laugh, cry and feel the emotions of his countless memorable characters. Throughout his career, he played a headstrong professor, a fun-loving doctor and a 10-year-old in a grown man's body, just to name a few.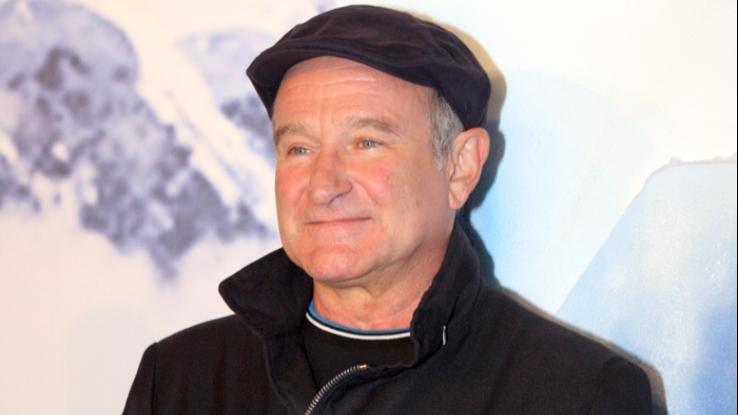 He brought joy to so many people's lives through his acting, but it was only in death that the world realized how sad Williams really was on the inside. He committed suicide by hanging in August 2014 while battling severe depression.
Amy Winehouse
The award-winning singer Amy Winehouse combined her unique contralto vocals with different styles of music, including blues, jazz and soul. She came from a family of musicians and started working on her music early in her childhood. She ended up battling drug addiction and mental illness following the death of her grandmother, and this led to a spiral into a life of rehab and relapse.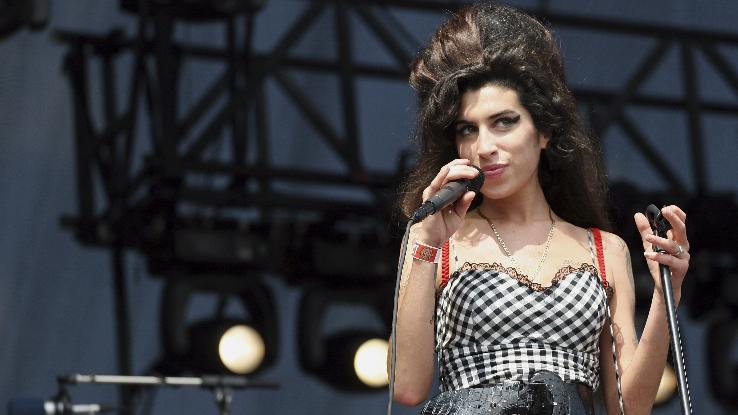 She quit drugs and relied heavily on alcohol to cope with her manic depression, but the end result wasn't any better. In 2011, she was found dead in her apartment from an accidental alcohol overdose.
David Bowie
David Bowie led a wild and adventurous rock and roll life. He was both a successful musician and actor, and he made headlines all over the world for his unique style of music and ever-changing persona. He coined the term "glam-rock" and came out as bisexual in the '70s, with his wife claiming that he once had a relationship with Mick Jagger.
His death from liver cancer came just 18 months after his diagnosis — and two days after the release of his final album, Blackstar. Because he kept his cancer a secret, his fans were shocked to hear of his passing.
Paul Walker
Paul Walker was best known for his role as Brian O'Conner in the wildly successful The Fast and The Furious franchise. He shot to stardom racing fast cars on screen, and his love of fast cars and speed ultimately killed him.
During the filming of the seventh movie in the franchise, Walker and a friend took an altered Porsche out for a joy ride. Going way (way!) above the speed limit, the car crashed into a light pole and trees and burst into flames, killing both Walker and his friend.
Whitney Houston
Whitney Houston was a pop music icon whose career spanned the course of several decades. Her powerful vocals and strong stage presence shot her to stardom in the '80s, and her tumultuous private life kept her name constantly in headline news. She had domestic issues with her husband and a drug problem, both of which threatened her career during the '90s.
Over the course of the last few years prior to her death in 2012, she was well on her way to making a comeback. Unfortunately, she died of an accidental drowning with cocaine in her system before that happened.
Chris Cornell
Chris Cornell was the frontman for not just one, but two bands — Audioslave and Soundgarden. His musical success kept him in the public eye, and he worked on several solo projects during the time he toured with his bands.
The musician spent the better part of his life battling depression, although reports from close friends indicate that he appeared happy and healthy on the outside. Despite his seemingly happy life, Cornell hung himself in his hotel room in Detroit roughly an hour after finishing a concert at Fox Theatre.
Cory Monteith
Cory Monteith was a Canadian actor who became instantly recognizable due to his role as Finn Hudson on Glee and his highly publicized relationship with actress Lea Michele. The actor struggled with substance abuse and addiction from the age of 13. At 19, his mom forced him into rehab.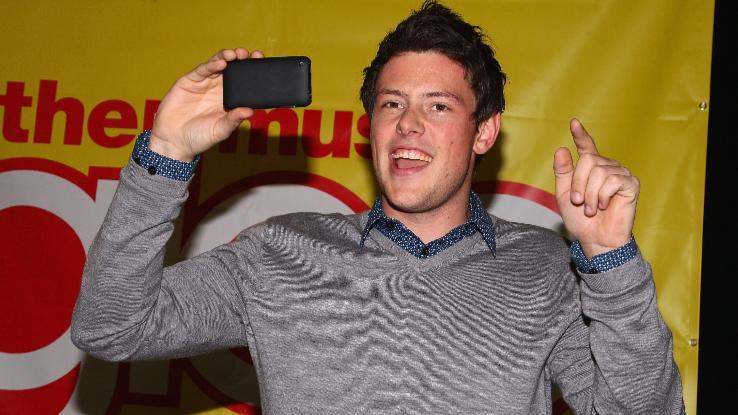 His troubled youth seemed to be behind him when he started gaining fame on the acting scene, but he went into rehab again in early 2013. Monteith appeared committed to recovery, but he was found dead of an accidental overdose in April of the same year.
Anthony Bourdain
Anthony Bourdain was a well-known foodie who traveled the world in search of new flavors, cultures and human experiences to share with the world on his show Anthony Bourdain: Parts Unknown. The celebrity chef, author and world traveler first became famous for his writing, but his on-screen charisma was where he truly shined.
As Bourdain's career took off in his early 20s, he developed an addiction to heroin, but he managed to get past it. He even became somewhat an advocate for fighting drug addiction. While filming his show in Italy, Bourdain was found dead of an apparent suicide, and no one saw it coming.
Luke Perry
Luke Perry was well known to older audiences for his role on Beverly Hills 90210 in the '90s, and he was introduced to younger generations on Riverdale. The actor and former teen idol was widely loved across the world.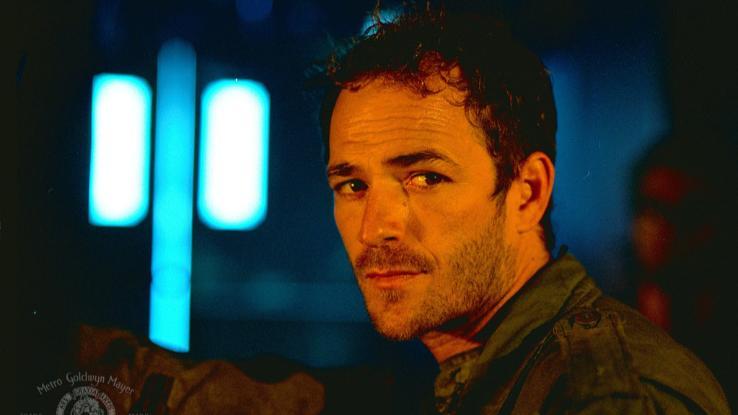 He was often compared to James Dean in the media, and his roles on both TV and in films shot him to stardom and kept him there as a household name. The actor's shocking death occurred in March 2019 after he suffered a stroke. He had no known health problems prior to his death.
Carrie Fisher
Carrie Fisher is best known for her portrayal of the tough yet feminine Princess Leia in the Star Wars franchise. The actress and writer became an icon for girls and boys everywhere after the first film in the franchise blew up and turned into a cultural phenomenon.
In the '80s, Fisher suffered from depression and developed drug and alcohol addictions that she eventually overcame. Her mother, Debbie Reynolds, was also an actress, and her daughter, Billie Lourd, is following in her family's footsteps. Fisher died of a massive heart attack in 2016.
Kate Spade
Kate Spade was an iconic fashion designer. She made her fortune by creating clothes and accessories that were simple, beautiful and fun. The happy designs landed her a coveted spot in the top tier of the high-fashion business, and she became a household name for her flirty styles.
She sold her luxury brand 10 years prior to her death, but she continued to remain synonymous with the brand, whether she owned it or not. She hung herself with a scarf in her New York apartment in 2018, and her suicide sent shockwaves through the fashion industry and devastated fans of the brand.
Tom Petty
Tom Petty shot to stardom in the '70s as the frontman of Tom Petty and the Heartbreakers. His highly successful music career landed him and the Heartbreakers a spot in the Rock and Roll Hall of Fame in 2002, and he thrived as both a solo artist and as part of a band.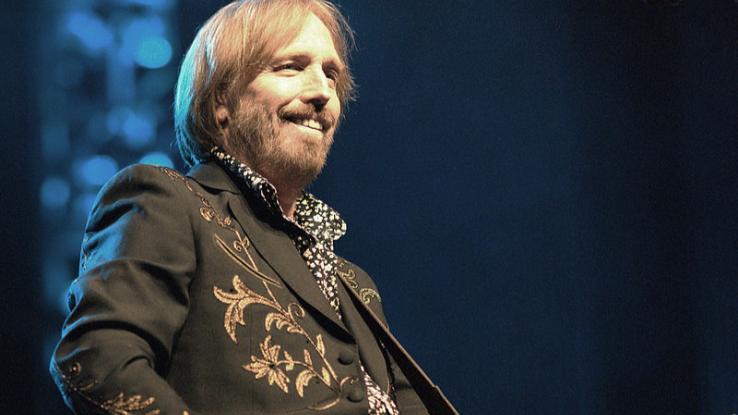 He sold more than 80 million records worldwide and was a talented songwriter. His life seemed perfect from the outside, but he had one big problem throughout his career — heroin addiction. Although he eventually kicked that deadly drug, he died of an accidental prescription drug overdose in 2017.
Anton Yelchin
Most fans remember Anton Yelchin for his portrayal of Pavel Chekov in the reboot of the Star Trek franchise. He was a talented actor and had been in the business since he was 11 years old, starring in both big blockbuster films and thought-provoking indie movies.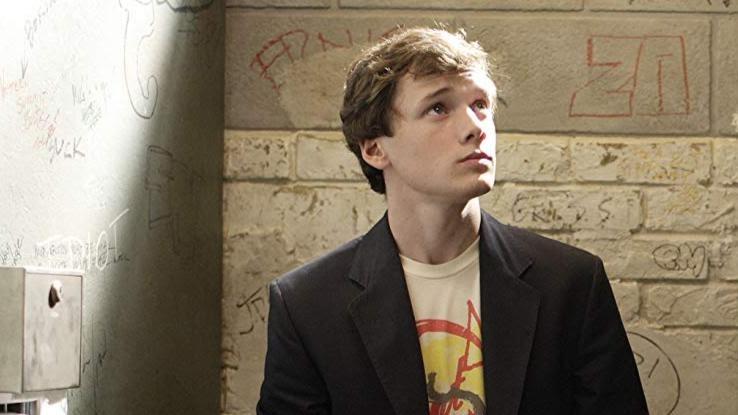 His career had just started to progress to big star status when he was killed in 2016 in a freak accident. The actor was crushed by his own car when it rolled down his steep driveway and crushed him against a brick mailbox pillar.
Mac Miller
American rapper, singer and songwriter Mac Miller was best known for his unique stylistic music and highly publicized relationship with singer Ariana Grande. Miller was widely successful, and just before his death, it appeared that he was at the pinnacle of an upward swing in his career.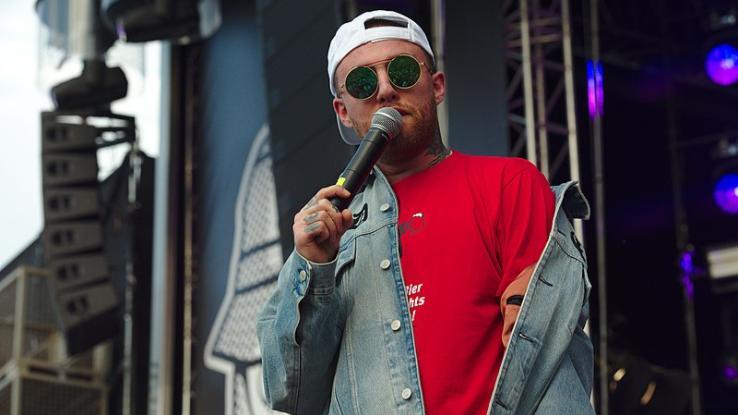 Unfortunately, Miller suffered from drug addiction throughout his life. Although he was seemingly happy with his life and the way his career was going, he slipped in his sobriety and met his end from an accidental overdose at the young age of 26.
Philip Seymour Hoffman
Philip Seymour Hoffman was a true talent. He started his career in '91 and continued to appear in various supporting character roles. He made it big playing the antagonist and won an Oscar for his mesmerizing portrayal of Truman Capote in the film Capote.
It was widely known that Hoffman suffered from drug addiction, but he had been sober for close to two decades before he relapsed in 2012. He was found dead in his apartment with a needle in his arm from an apparent drug overdose in 2016.
Chester Bennington
Chester Bennington was the frontman for Linkin Park and was revered for his powerful vocals since the band's first commercially successful album was released in 2000. He also caught the acting bug and appeared in films like Saw 3D and Crank.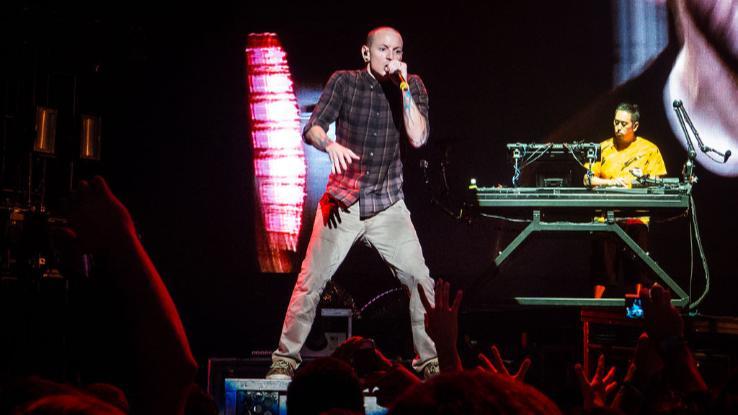 Just six days before his death, he appeared on an episode of Carpool Karaoke and was seemingly happy and in good spirits. The episode aired after his death with his family's permission. He died by suicide on July 20, 2017, and his death shocked and devastated fans across the world.
Cameron Boyce
As a true Disney Channel superstar, Cameron Boyce was best known for his roles in Descendants and Grown-Ups. He started his career appearing in Panic at the Disco music videos, and his career appeared to be just beginning.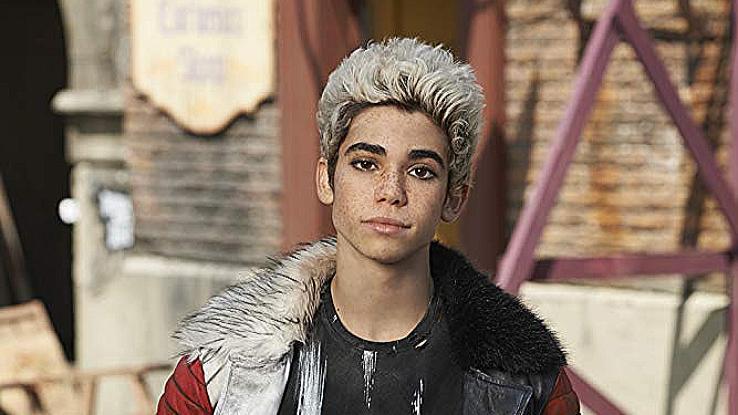 The up and coming actor had suffered from an epileptic disorder his entire life, and he suffered a fatal seizure at the young age of 20, as a result of SUDEP (Sudden Unexpected Death in Epilepsy). His sudden and tragic death shocked the world, and he was later described as one of the world's "brightest lights."
Mindy McCready
Mindy McCready was an American country music singer. She had worked in the industry since '95 and had five studio albums, with her debut album certified double platinum. Personal problems in the singer's life had caused her career to stall at the time of her death.
The country star shot herself at the age of 37, a month after her boyfriend, David Wilson, was found dead in the same spot on their porch. His death was also investigated as an apparent suicide. Most believe the tragedy of his passing proved too much for McCready, and it was likely a contributing factor in her own suicide.
Gary Coleman
Gary Coleman had perhaps one of the most tragic lives in Hollywood. He was given up for adoption when he was just one day old, and he suffered from an atrophied kidney as a young child. He disappeared from the spotlight as he grew older and his successful career as a child actor ended.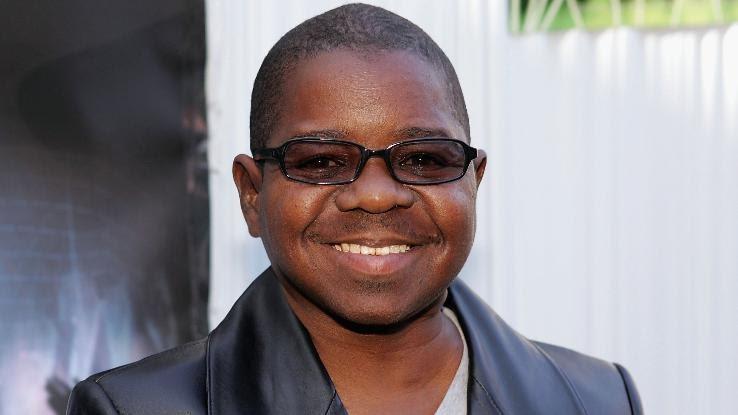 Coleman, best known for his role as Arnold Jackson on Diff'rent Strokes, ended up having to sue his parents for misappropriation of his assets, but he still faced large financial difficulties afterward. He was in a tumultuous marriage and died due to a subdural hematoma in 2010.
Scott Weiland
Another rock star on the list, Scott Weiland was best known as the frontman of Stone Temple Pilots. His impressive career spanned the course of 30 years, and he contributed to more than six bands.
After a battle with addiction, Weiland was sober for about 13 years. However, in his final days, complaints rang out after he seemed out of it at a string of shows, and he was actually booed off stage. He had survived jail, rehab and a wild music career, but he ultimately died of a drug overdose.
Nate Dogg
Born as Nathaniel Dwayne Hale, Nate Dogg was an American rapper, singer, songwriter and actor best known for his deep voice and collaborations with stars like Snoop Dog, Tupac, Dr. Dre, Eminem and 50 Cent. He was called the "pioneer of G-funk."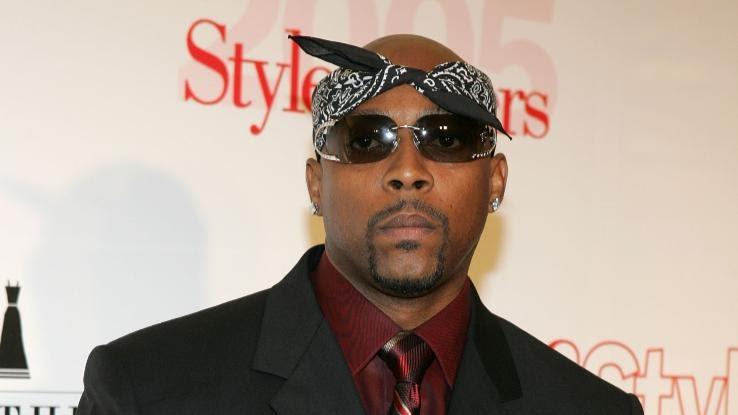 He joined the marines for three years and was stationed in Japan as an ammunition specialist. He faced legal troubles because of charges against him for robbery in the '90s, but he was acquitted. After suffering a series of strokes from 2008 to 2011, his declining health caused his death in 2011.
Alan Rickman
Alan Rickman trained at the Royal Academy of Dramatic Art and was a member of the Royal Shakespeare Company, so he was pretty much a shoo-in for commercial success as an actor. He was nominated for his first acting role in 1985 and shot to fame shortly after.
Best known as Severus Snape from the Harry Potter series, Rickman was a force to be reckoned with on the big screen. His death sent shockwaves around the world in 2016 when the actor succumbed to cancer. He wasn't even aware of how serious his condition was until it was too late.
Avicii
Tim Bergling, or Avicci as he is known to fans, was a Swedish DJ that shot into the mainstream after working with David Guetta in 2012. He is a winner of a Grammy Award and came in third on the ranking of Top 100 DJs compiled by DJ Magazine.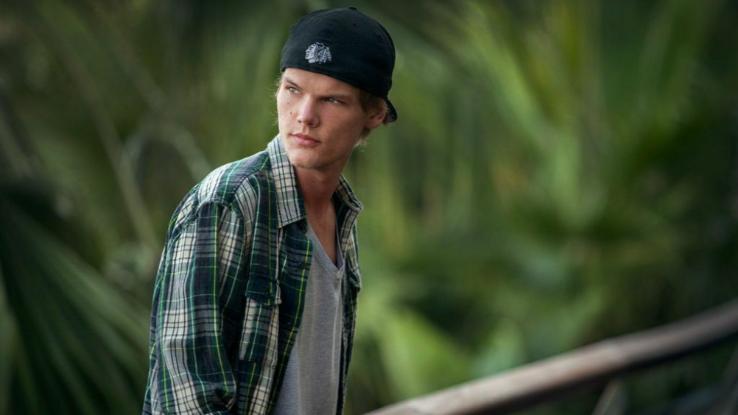 The DJ gave the world upbeat and catchy tunes, but his life was nothing like his happy music. Avicii was described as a "fragile artistic soul," and he frequently questioned his own existence. The DJ took his own life by cutting himself with a broken wine bottle.
Natasha Richardson
Natasha Richardson was an English-American actress who was born into show business as a member of the prominent Redgrave family. She is best known for her role in the 1998 remake of The Parent Trap. Her death was the result of an accident and could have been completely avoided.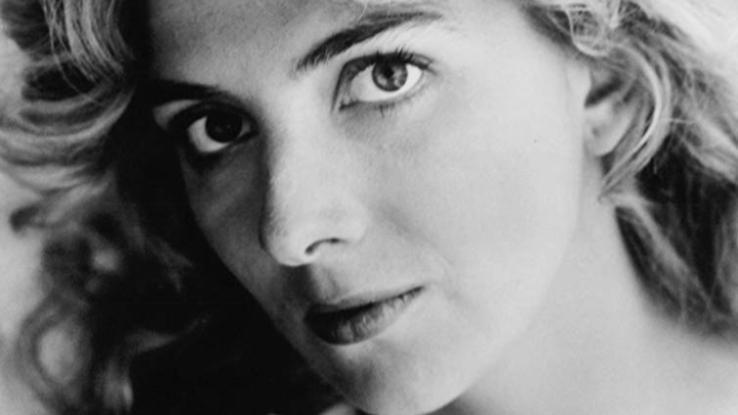 While on vacation, Richardson fell while taking a skiing lesson. Thinking she was fine, she refused medical treatment and went about her business. Shortly after, she complained of a headache and was rushed to a hospital in New York. Two days later, she died from an epidural hematoma caused by blunt force trauma to the head.
Corey Haim
Corey Haim was a Canadian actor who hit it big in the '80s. He was in films like Silver Bullet, License to Drive and Lucas. His biggest role came alongside Corey Feldman in The Lost Boys and really put him on the map. The role ultimately led to Haim and Feldman becoming icons worthy of their own reality show.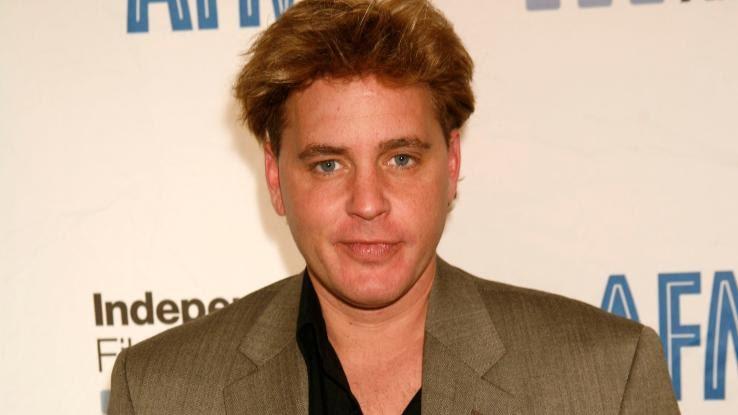 In 2010, Haim was suffering from flu-like symptoms and was visited by a doctor, but his condition wasn't perceived to be serious. He later died, and his autopsy indicated pneumonia was the cause, although he had Vicodin, Valium, Soma and Haloperidol in his system.
Brittany Murphy
Brittany Murphy became a household name in the '90s after starring alongside Alicia Silverstone in Clueless. She went on to have a very successful career, starring in many films such as 8 Mile, Little Black Book, Sin City and Girl, Interrupted.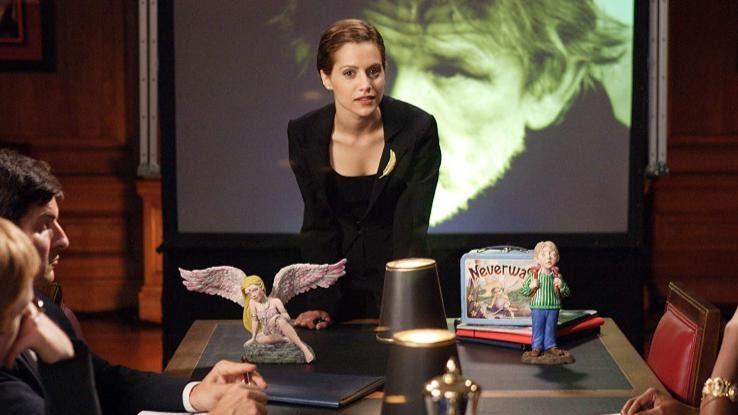 In 2009, she endured plenty of personal hardships. Her husband was sick, and she was dropped from a movie she was shooting. Shortly after that work fell through, she passed away from acute pneumonia and severe anemia. Rumors swirled about her cause of death, with her father insisting she was poisoned.
Peaches Geldof
The English columnist and television personality was born into the business. Her father was a musician, and her mother was a presenter. She had both a budding career and two young sons with her husband, Thomas Cohen.
The socialite was found in her bedroom after an apparent drug overdose. Her husband told reporters that they had used drugs together before she started trying to get clean. She had been battling an addiction for two years prior to her death. Her body was found next to drug paraphernalia and a bag of heroin.
Ryan Dunn
Ryan Dunn rose to fame alongside the hooligan cast of the popular movie Jackass. The movie followed a group of friends as they carried out dangerous pranks and other forms of physical entertainment.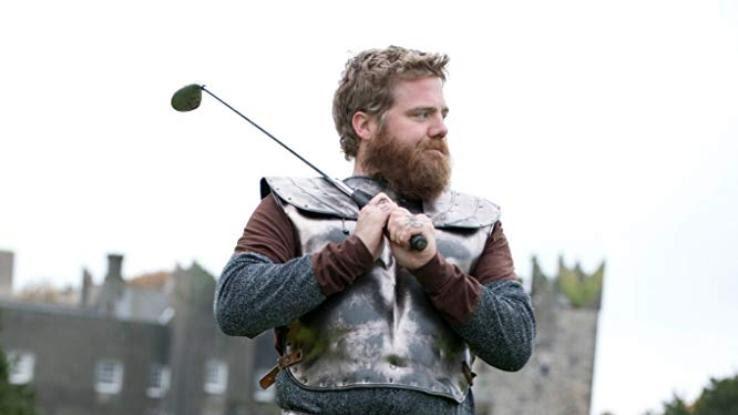 After an injury during filming, Dunn became depressed and distanced himself from the cast and close friends. He eventually returned to the franchise, but he and a friend were killed in a car accident shortly after that. He was the driver, and he had double the legal limit of alcohol in his system. Reports indicate he was driving at a speed of more than 132 miles per hour.
James Gandolfini
James Gandolfini was best known for his epic portrayal of Tony Soprano in The Sopranos. The Italian-American actor had been in the business since the early '80s. He also starred in several films, such as The Drop with Tom Hardy and Enough Said with Julia Louis-Dreyfus.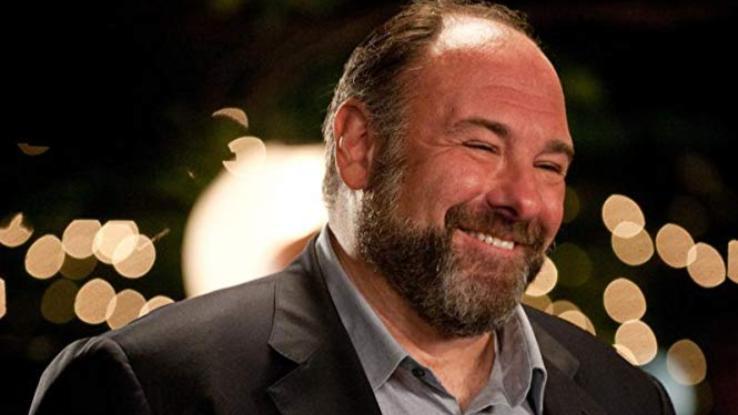 During a trip to Rome, Gandolfini died suddenly from a heart attack, just days before he was supposed to be honored with an award at the Taormina Film Fest. He was discovered by his 13-year-old son on the bathroom floor of their hotel.
Heath Ledger
Heath Ledger was on a straight shot to the top when his tragic death cut his life short. He had just finished filming The Dark Knight, which was arguably the best role of his career. Due to his roles in The Dark Knight and I'm Not There, Ledger told a reporter that he had developed severe problems sleeping.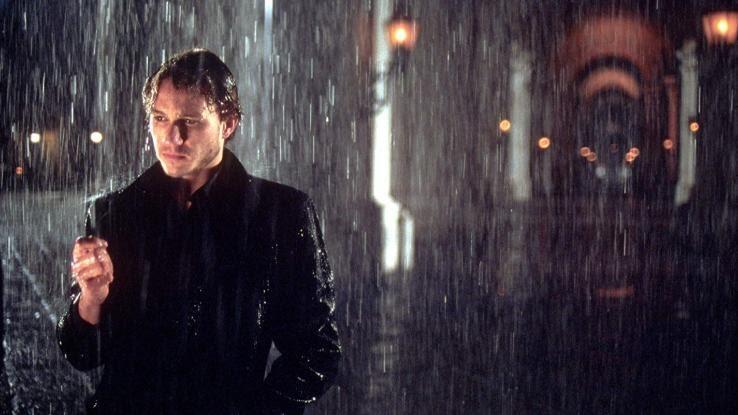 This led to a dependence on sleeping pills. Ledger was found by his housekeeper in his New York loft. His cause of death was determined to be acute intoxication from a cocktail of pills he had used to try to help him sleep.