What Is the Fastest Fighter Jet in the World?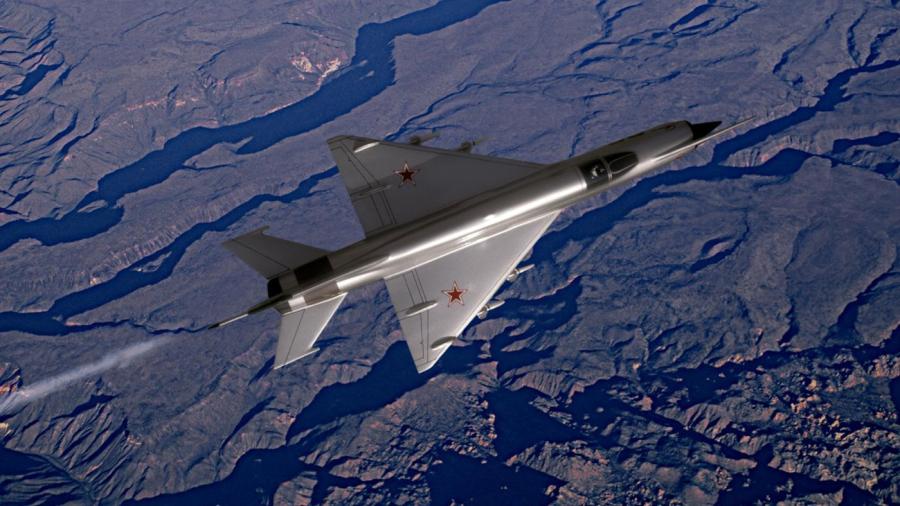 As of 2014, the distinction of the fastest fighter jet in the world is shared between the MiG-31E Fighter and the MiG-25 Foxbat which have a top speed of Mach 2.83. Both fighter jets were developed by the Russian Aircraft Corporation "MiG."
The MiG-31E plane is constructed with two D-30F6 engines. Both engines are capable of generating 15,500 kilogram-force units of thrust during take-off, allowing a maximum high altitude speed of 3000 kilometers per hour. The MiG-25 is designed with a complement of two R-15B-300 turbojet engines, each generating 22,000 kilogram-force units of thrust and allowing the plane to reach a max speed of Mach 2.83.