Who Are Some Famous Watercolor Artists?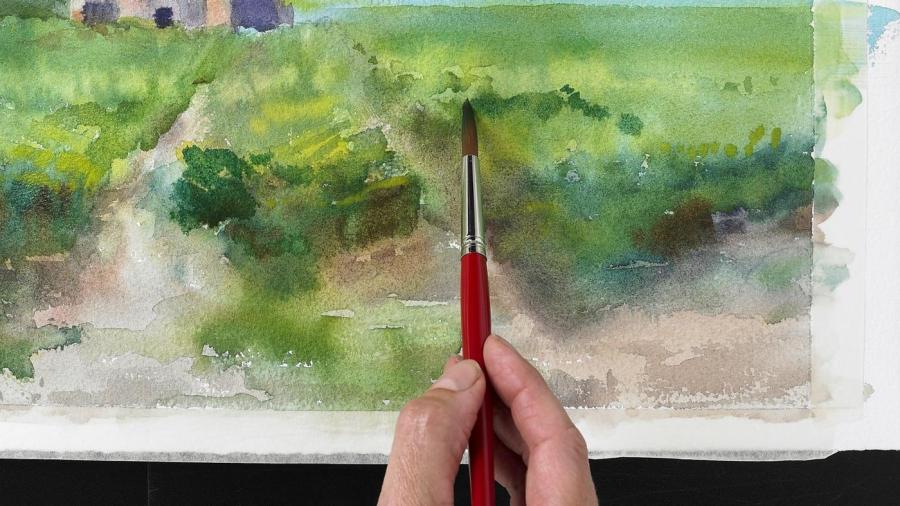 Some famous watercolor artists include Paul Cezanne, Georgia O'Keeffe and Paul Klee. Each artist brought a unique perspective to the field, and the work of each is highly influential.
Paul Cezanne was one of the major innovators in the watercolor medium. Born Jan. 19, 1839 in France, Cezanne studied art at the Atelier Suisse alongside Camille Pissarro. Cezanne's unique technique made use of overlapping washes of color, utilizing the white space of the canvas as an important part of the painting. Cezanne rarely mixed his colors, preferring to apply pure hues to the canvas and blend them together. He often made use of charcoal or pencil as the basis of his watercolor works.
Georgia O'Keeffe was one of the major American modernist painters and the first woman in the movement to gain widespread recognition. Born in 1887 in Wisconsin, O'Keeffe studied at both the Art Institute of Chicago and the Art Students League in New York. She is more commonly associated with the American Southwest, where she lived and taught for years. Her botanical paintings, focusing on various types of flowers, are among the most iconic images in American art.
The German-Swiss artist Paul Klee made use of simple line forms influenced by both children's art and primitive art. Klee's colorful, dreamlike watercolors demonstrate the influence of both surrealism and cubism tempered with his own playful style.