Love Is in the Air: Famous LGBTQ+ Couples of 2020
In the 21st century, LGBTQ+ romances are no longer hidden in the shadows and are even represented on TV and in the movies. From fashion designers and models to actors and chefs, queer celebrities are gradually starting to own their identities and share their relationships and partners with the world. Some famous pairings are more than just precious — they inspire queer fans to come to terms with their own queer identities.
However, keeping up with who's dating who is always a challenge. Let's take a look at some thriving celebrity LGBTQ+ couples and partnerships in 2020.
Ellen DeGeneres and Portia de Rossi
Ellen DeGeneres was one of the first major celebrities to come out as gay on television. She bravely risked her career to live authentically and inspire others to do the same. As much joy as she experiences on her show, she finds the most happiness in her marriage with model Portia de Rossi.
DeGeneres told Good Housekeeping, "Portia understands me completely. In our vows, she recited a quote — 'It is good to be loved. It is profound to be understood' — and to me, that's everything. What 'I love you' really means is 'I understand you'…she loves me for everything that I am."
Kristen Stewart and Dylan Meyer
What young Twilight fan didn't want Kristen Stewart to marry Robert Pattinson? Thankfully, the majority of Stewart's fans were uber supportive when she split from Pattinson and came out as bisexual. Her current girlfriend, Dylan Meyer, is a writer, and Stewart hopes to make Meyer her wife.
"The first time I told her I love her…it was like really late, and we were in some s–tty bar, and her friends were there…they like walked out, and I was just like, 'Oh man, I'm so f–king in love with you,'" Stewart shared on The Howard Stern Show.
Sarah Paulson and Holland Taylor
Actresses Sarah Paulson and Holland Taylor are in a happy, long-term relationship — and they also aren't panicking over their age difference. In a New York Times interview, Paulson shared, "My choices in romantic partners have not been conventional, and, therefore, the idea that it's 'other' makes it compelling."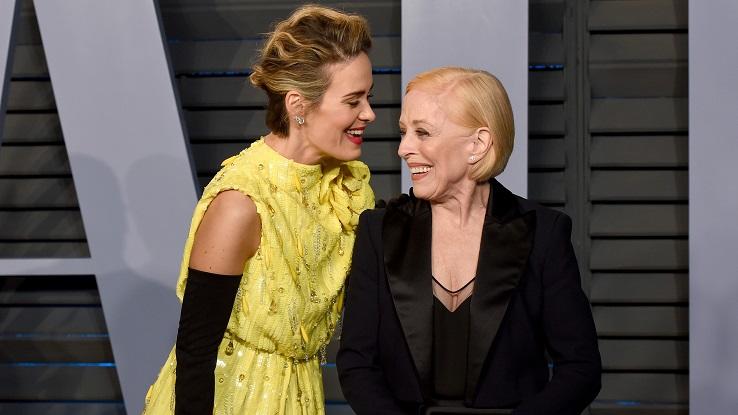 "If my life choices had to be predicted based on what was expected from me from a community…that's going to make me feel really straitjacketed, and I don't want to feel that…what I can say absolutely is that I am in love, and that person happens to be Holland Taylor."
Neil Patrick Harris and David Burtka
Neil Patrick Harris and David Burtka's life is a masterpiece of modern queer love. Their precious family — completed by their twins Gideon Scott and Harper Grace — took years to culminate, including the milestones of Harris coming out to People and Burtka proposing (twice) to Harris before the Marriage Equality Bill was passed.
Fortunately, they are still as in love as they were when they first got together 15 years ago. Burtka told Out Magazine, "We are, in a way, very codependent. He's my lifeline, in an amazing way. Without him, I can't breathe."
Troye Sivan and Jacob Bixenman
In 2013, Troye Sivan came out on his popular YouTube channel. He couldn't anticipate how much support he would receive from his fans. Fortunately, he was able to begin living as his whole self, and he found love in the process. His long-term boyfriend is model Jacob Bixenman.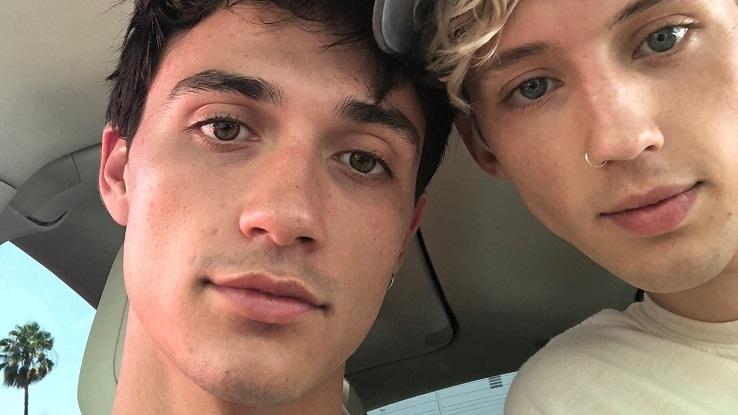 Sivan and Bixenman have to spend time apart due to their shooting/touring schedules, yet their love for one another remains steadfast. On February 10, 2019, the couple celebrated three years together. On Instagram, Sivan shared a sweet photo, captioning it, "Three years today
Cara Delevingne and Ashley Benson
Actress Cara Delevingne has previously expressed sexual fluidity in her relationships and sexual identity, yet she seems to currently only have eyes for one person: Ashley Benson. After the duo met on the set of Her Smell a little over a year ago, they started a relationship that transformed both of their lives.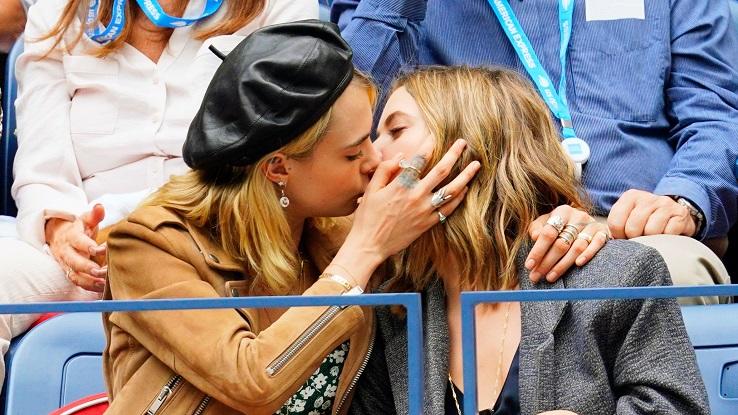 Delevingne told Porter Magazine, "I'd never truly let anyone in before…She's the first person that has said: 'You can't push me away. I'm going to be nice to you, I love you.'" Delevingne gratefully embraced Benson and hasn't regretted a moment of their thriving relationship.
Kesha and Brad Ashenfelter
Kesha has never shied away from her bisexuality. When it comes to relationships, she doesn't prefer one gender over the other, nor does she practice monogamy. Currently, she is in a loving, open relationship with Brad Ashenfelter. The polyamorous music star has had multiple girlfriends during her six-year romance with Ashenfelter.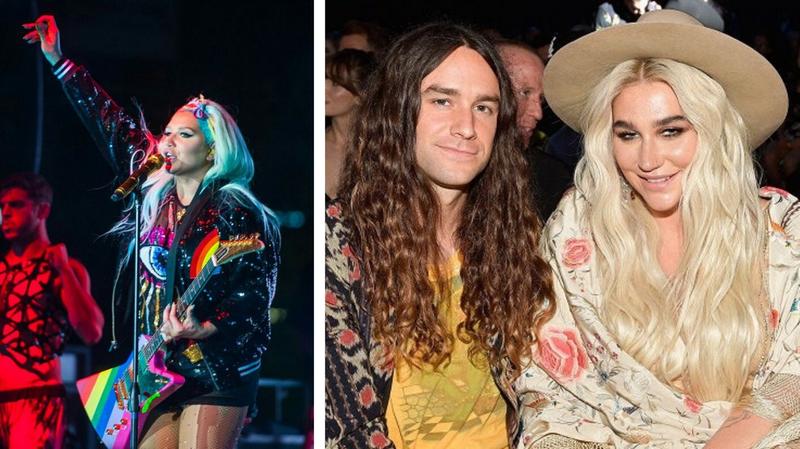 "He's a sweetheart, but he also lets me be me," she told Out Magazine. "You know, I'll call him and be like, 'I had fun tonight, I met a sweet girl, and we had a really good time.' And he'll say, 'Cool, babe, I love you.' It's so nice."
Megan Rapinoe and Sue Bird
During the 2019 World Cup, soccer star Megan Rapinoe helped lead the U.S. Women's Soccer Team to victory. Her unapologetic attitude and celebration of her female/queer identity have helped inspire women worldwide. One major part of Rapinoe's life and advocacy is her relationship with her girlfriend, Sue Bird.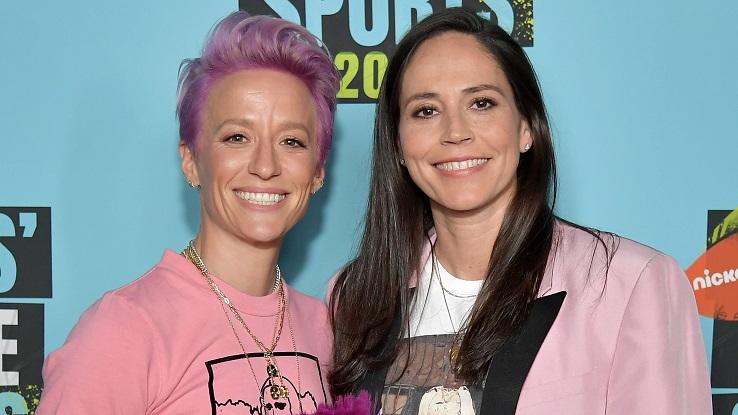 On Instagram, Rapinoe posted sweet photos of herself with Bird, sharing, "thank you to my
Robin Roberts and Amber Laign
Newswoman and cancer survivor Robin Roberts knows that life is too short to live in the closet. In 2013, she came out as gay in an emotional Facebook post, in which she thanked her "long time girlfriend, Amber" for supporting her through her many health struggles.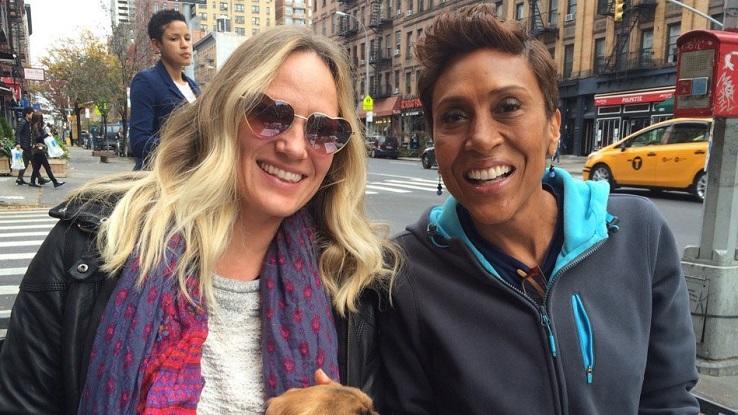 Her girlfriend, massage therapist Amber Laign, has truly been by Roberts' side through thick and thin. They first started dating back in 2005! "She's very, very supportive, and she's been right there beside me every step of the way," Roberts shared on The Ellen DeGeneres Show.
Adam Rippon and Jussi-Pekka Kajaala
Adam Rippon saddened his fans when he announced his retirement from ice skating, but he now has more time to enjoy his everyday life, including his relationship with his boyfriend. For a year and a half, he has been in a relationship with a Finnish man named Jussi-Pekka Kajaala.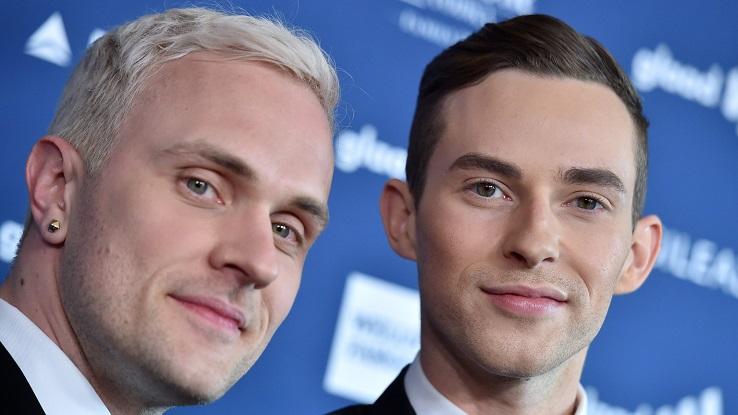 Rippon opened up to People about his relationship status before dating Kajaala, sharing, "I think a lot of people are afraid to be single, and I fully embraced it…If I can meet a guy that falls into that and is supportive…that's great." It seems like he found that with Kajaala.
Jesse Tyler Ferguson and Justin Mikita
This Modern Family star plays a gay character in the sitcom, and he is also out and proud in real life. Jesse Tyler Ferguson has been married to Justin Mikita for the last six years. They are both strong advocates for LGBTQ+ charities and organizations and have been active in helping push forward bills that fight discrimination.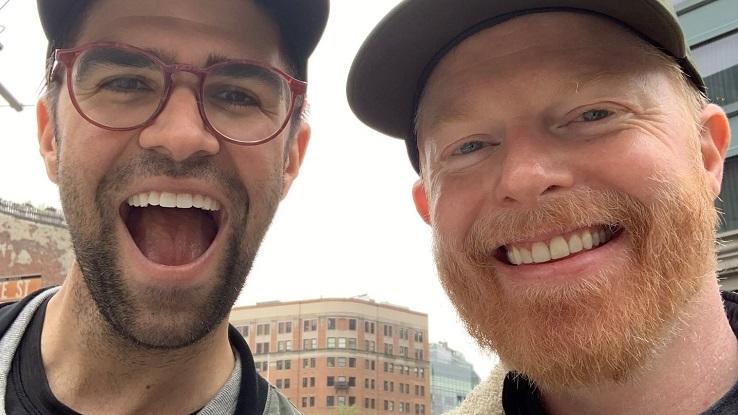 Their most recent work was with Tie the Knot (founded by Ferguson, himself). The organization uses items like bowties and jewelry to support marriage equality for LGBTQ+ people worldwide. The couple is also eager to explore the prospect of fatherhood in the future!
Elliot Fletcher and Danielle Williamson
Fosters star Elliot Fletcher and his girlfriend, Danielle Williamson, have been head over heels for one another for the past three years. The couple seems entirely smitten with one another. In July, Fletcher posted for Adams' 21st birthday, sharing, "you haven't felt real love or known true kindness until you've met Danielle, and that's a fact."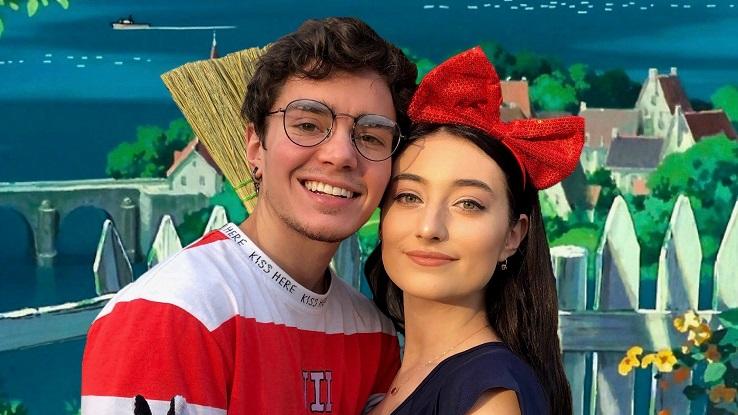 On her Instagram back in June, Adams wrote about Fletcher, sharing, "Happy birthday to my heartboy, I'm so grateful I get to spend a third birthday with you. You are my heart and my best friend…I love you forever."
Chella Man and MaryV Benoit
Chella Man is becoming a major figure in the queer community — along with his stunning girlfriend, MaryV Benoit. At 20, the transgender/genderfluid Titans star and artist is a killer advocate for LGBTQ+ issues, deaf culture and the necessity of self-expression. His girlfriend, a photographer, is one of his biggest supporters and greatest inspirations.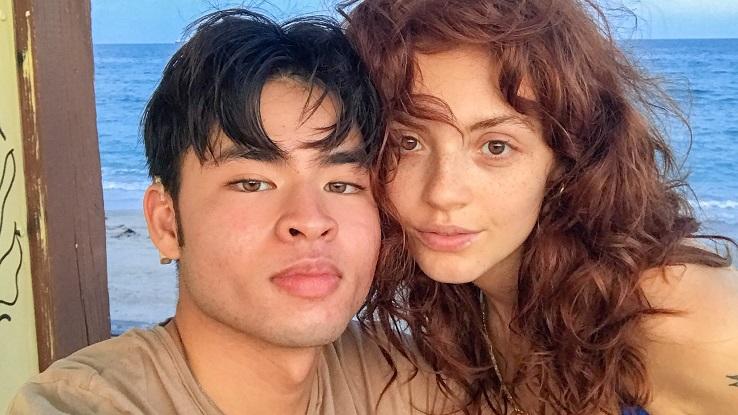 These two often demonstrate their powerful love for one another through artwork, whether it's paintings, photography, film or other mediums. They seem eager to capture every moment together. On Twitter, Man shared, "MaryV Benoit, I've realized I love you more every day…I truly mean it."
Samira Wiley and Lauren Morelli
Actress Samira Wiley and writer Lauren Morelli originally met on the set of Orange Is the New Black. Wiley immediately fell in love with Morelli's talent and brilliant mind. In March 2017, the couple got married, and their gorgeous wedding photos went viral.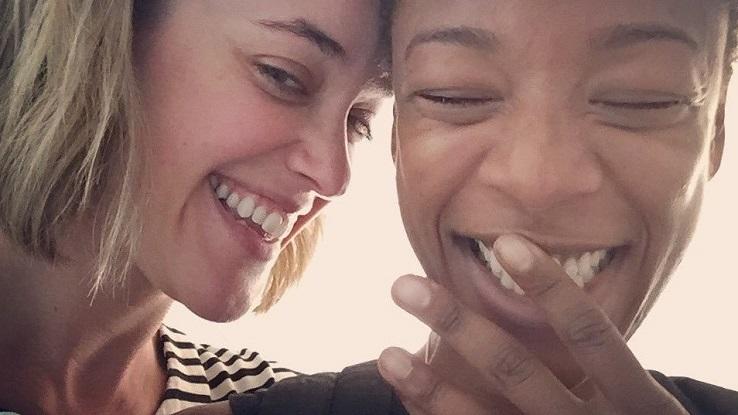 Wiley described how she fell in love with Morelli, sharing that it stemmed from "Talking about our journeys. Not even necessarily flirting on set, but on the phone, thousands of miles apart, talking about Who are we? And does this make me a different person? Does this actually make me who I am now? That's how we fell in love."
Asia Kate Dillon and Corinne Donly
Asia Kate Dillon left an impact on queer Hollywood when they came out as nonbinary. They were able to star as the first nonbinary character in an American television series (Billions). Despite their massive achievements, they spend tons of time hyping up their partner, Corinne Donly.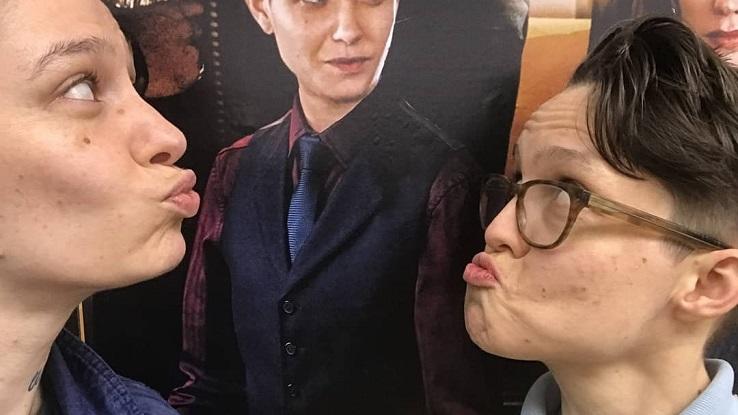 Back in June, Dillon wrote a touching birthday message to Donly on Instagram, sharing, "I am so glad you decided to come to Earth, and that we kept out ethereal promise to meet up in this life. You are a gift to everyone who knows you, including me. I love you so much!"
Elton John and David Furnish
At one point, Elton John felt that he must hide his sexuality to succeed. However, embracing his queerness helped bring him immeasurable joy. One of his greatest sources of happiness in life is his husband, David Furnish. They have been together for 25 years and have adopted two sons together.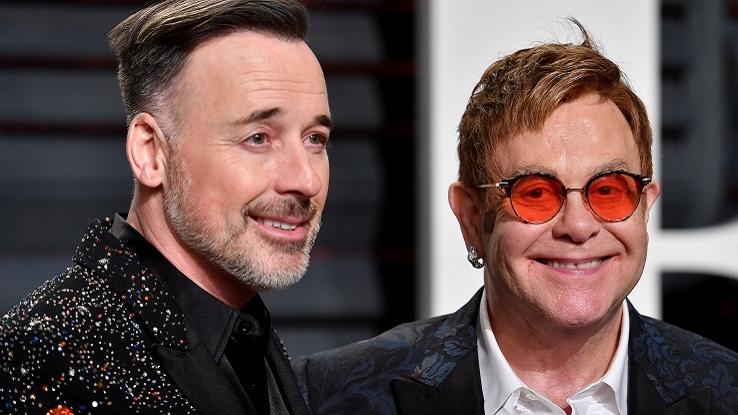 "I am proud to live in a part of the world where our governments have evolved to recognize the universal human right to love whoever we want," Elton shared on Instagram. He continued that being able to marry David brought them "both tremendous comfort and happiness."
Jane Lynch and Jennifer Cheyne
Jane Lynch may have played the cold-hearted Sue Sylvester on Glee, but in the real world, she is all about love. The actress is not only a shelter dog activist and mother to a daughter named Haden (shared with ex-wife, Lara Embry), but she is also in a committed relationship with girlfriend Jennifer Cheyne.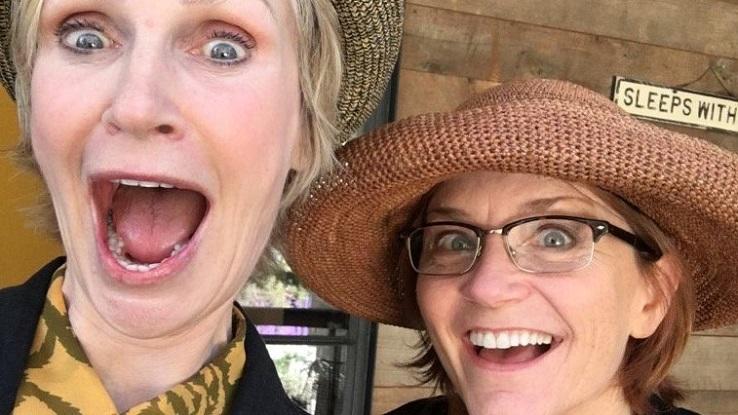 Lynch told Newsweek that she once thought that gayness "was a disease. I remember hearing the word 'gay' and thinking, 'Oh, my God, I have that.'" Now, the 59-year-old actress is living an authentic, healthy life with Cheyne. The animal advocates own three adorable rescue dogs.
Wanda Sykes and Alex Niedbalski
When comedian Wanda Sykes divorced her husband in 1998, she didn't immediately consider how the right partner might transform her views on love. However, when she saw French designer Alex Niedbalski on a 2006 ferry ride, the stars seemed to align in Sykes' head.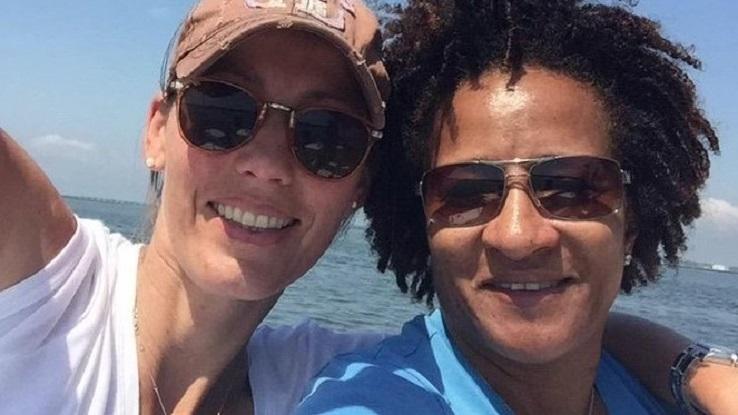 She missed the opportunity to talk to Niedbalski on the boat. However, she surprisingly ran into her the next day when discussing redesigning her kitchen counters. The dashing duo began dating, and they later married in 2008. In 2009, Niedbalski gave birth to a set of gorgeous twins, Lucas Claude Sykes and Olivia Lou Sykes.
Kevin Hale and Austin P. McKenzie
Glee star Kevin McHale and stage/screen actor Austin P. McKenzie are living every couple's dream. After meeting in 2017, the pair mutually developed crushes on one another. In 2018, they announced their relationship status and began spending a ton of time together. That summer, you could find them on the beach, walking their dogs and just cuddling.
Flash forward to 2019, and McHale and McKenzie are flourishing. While they don't often discuss their relationship, McHale posts plenty of photos of him and his B.F. shopping, adventuring, eating and snuggling in bed together. Do you still think soulmates don't exist?
RuPaul and Georges LeBar
RuPaul is one of the most significant figures in the modern LGBTQ+ community. The drag queen/show host/singer extraordinaire met his future hubby, Georges LeBar, on the dance floor at a since-closed club called The Limelight. The rest was history. The duo has been in a committed relationship for more than two decades.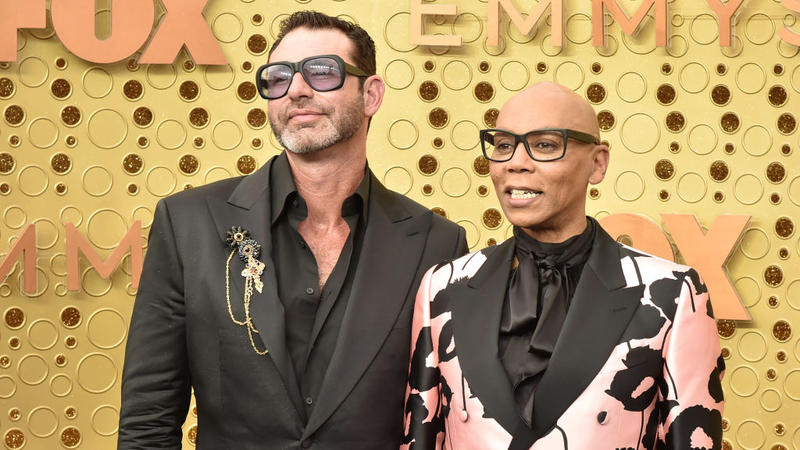 In an emotional interview with Buzzfeed, RuPaul shared touching sentiments about LeBar, stating, "He's so kind and funny. I remember praying, 'I want a sweet, sensitive man,' and I got an Australian who's just lovely…Is he devoted to me? Am I devoted to him? Oh, hell yes."
Jim Parsons and Todd Spiewak
This Big Bang Theory star scored a big win when he met his husband, Todd Spiewak. After 15 loving years together, they decided to tie the knot and make their union official. While Parsons didn't expect an emotional ceremony, it ended up being extremely affirming.
He told Stephen Colbert, "We just didn't care about the act of it that much…It's been resonantly much more meaningful for me afterward than I ever saw coming…I had been an adult gay person for so long at a time where that wasn't possible, where life was 'fine' for me."
Halsey and Evan Peters
A few years back, Halsey tweeted about wanting to date Evan Peters — and it turned out to be prophetic! Her current boyfriend is none other than Evan Peters. They seem to have a sweet, silly, solid relationship. Still, Halsey doesn't want her bisexual identity to be erased.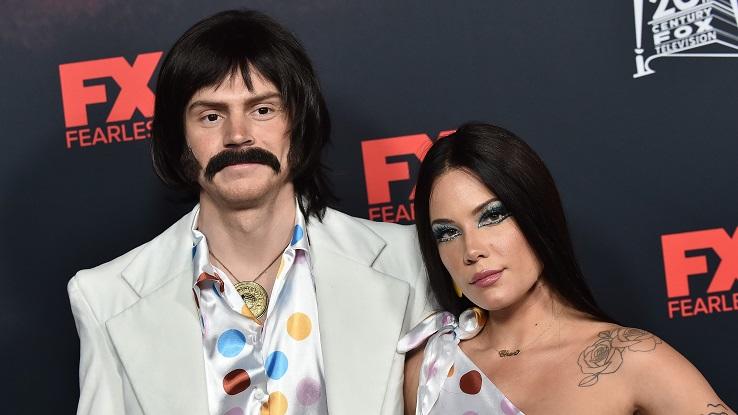 At the 2018 GLAAD awards, she shared, "I'm a young, bisexual woman…I've spent a large part of my life trying to validate myself…trying to prove that who I love and how I feel is not a phase; it's not part of some confusion that's going to change or could be manipulated."
George Takei and Brad Altman
Star Trek actor George Takei and his producer husband, Brad Altman, first met at a gay Los Angeles running club, unaware that they were the loves of one another's lives. At the time, Takei was involved with LGBTQ+ organizations but was not out publicly. However, he knew he was in love with Altman early on.
The duo ended up quietly dating for 18 years before Takei came out in 2005. They were married with Takei's Star Trek co-stars in attendance in 2008. They were outspoken advocates for the gay community for years before that, particularly related to marriage equality.
Michael Kors and Lance LePere
Designer and Project Runway judge Michael Kors has produced many masterpieces during his career, including the perfect relationship with Lance LePere. The couple met in 1990 when LePere joined Kors' team in France as an intern. Soon, they were grabbing meals together.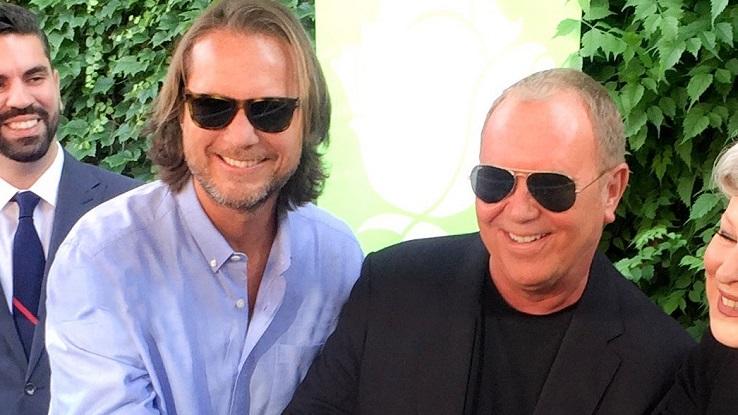 They went on to date for 21 years before marrying in 2011. LePere told New York Magazine, "We share a certain level of taste, an American point of view, and I think we like to play with Americana. Over the years and the day-to-day process of dreaming together, things just naturally fell into place."
Lance Bass and Michael Turchin
Lance Bass of NSYNC and actor Michael Turchin are a queer power couple. Bass told People, "Out of all my past relationships, I've had no one who could really handle my lifestyle. But Michael understands my crazy life, and he fits perfectly into it. He's the support system that I need."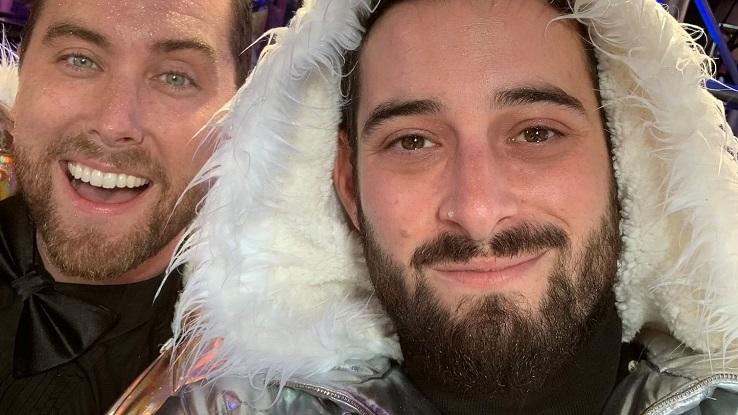 Additionally, Turchin shared with People, "I started out in my art career a couple of years ago, and I think half the success I've had is due to the support Lance has given me. He's just such an incredible person. I couldn't imagine waking up next to anybody else."
Tom Daley and Dustin Lance Black
Professional diver Tom Daley has been successfully breaking records since the tender age of 15. After meeting writer Dustin Lance Black at a dinner party, Daley took on a new challenge: navigating love. Fortunately, he scored the film writer's number and dove into a stellar relationship.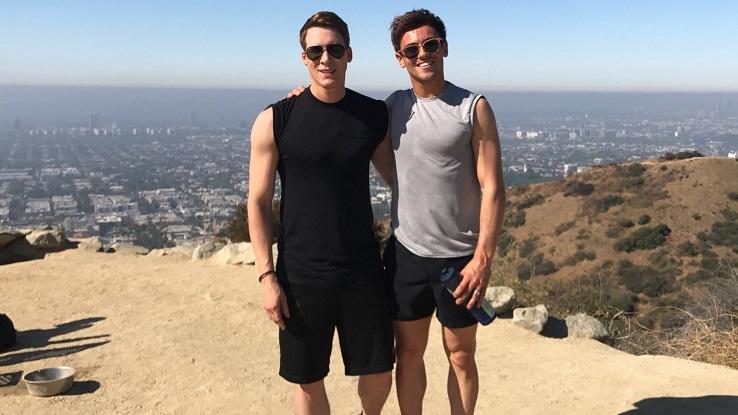 "It was a real love-at-first-sight thing…I took him to meet my friends and said: 'This is my boyfriend.'…he told me he loved me…we were already talking about babies and weddings. So that was in the first week," Daley told The Guardian. They now have one child together, Robert Ray Black-Daley.
Jodie Foster and Alexandra Hedison
Foster is best known for her chilling role in Silence of the Lambs. For the most part, she has successfully veiled her private life. Still, after decades of speculation about her queerness, she owned her identity in a coming-out speech at the Golden Globes. At one point, she even dated Ellen DeGeneres.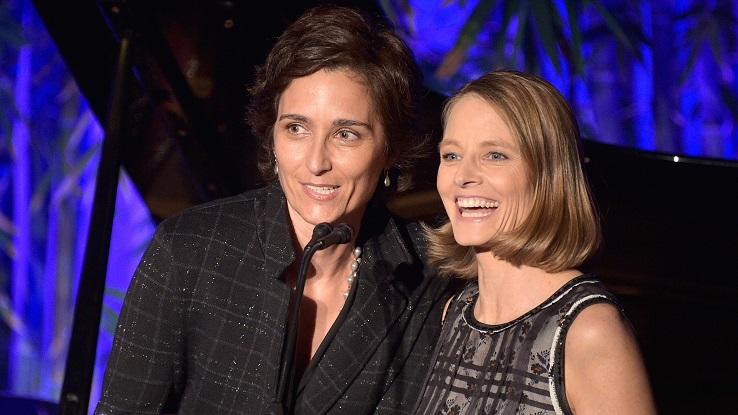 However, after splitting from Cydney Bernard, she began dating her true soulmate: photographer Alexandra Hedison. They met in the summer of 2013 and, after falling in love, were married in 2014. The union may sound rushed, but they have been married for six years, so they must be doing something right!
Matt Bomer and Simon Halls
Movie star Matt Bomer and Hollywood publicist Simon Halls have been together for more than a decade, and they've killed it as a couple. The duo was married at a small, private wedding in front of friends and family in 2011, but their relationship wasn't made public until 2012.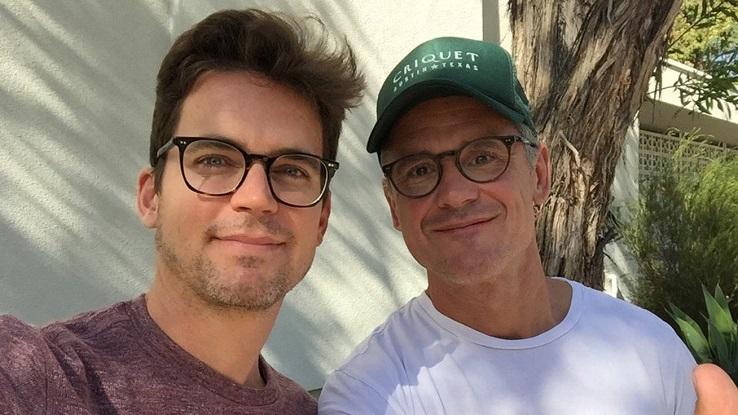 They have raised three sons together: Kit, Walker and Henry. They are both devoted fathers and are committed to parenthood and raising their children in a nurturing environment. This year, in an authentic my-kid-said-this conversation, Kit hilariously told Bomer and Halls that he identifies as straight.
Darren Young and Niccolo Villa
When WWE wrestler Darren Young came out as gay, he was terrified of potential backlash. However, he was desperate to share his boyfriend with the world (and take him to wrestling matches). He and his boyfriend, Niccolo (Nick) Villa, have been dating for almost a decade.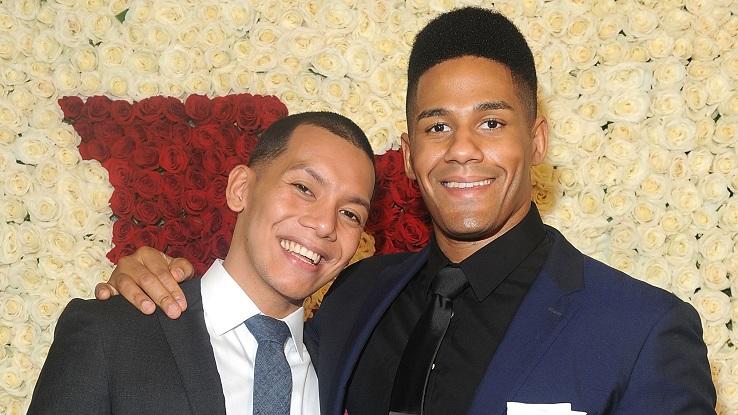 On coming out, Young told People, "There came a point in my life where I just wasn't happy living a double life." Fortunately, he shared that his co-wrestlers "all embraced me, and that was just shocking…I truly love them." After years of being together, it seems he truly loves Villa, as well.
Cheyenne Jackson and Jason Landau
Glee actor Cheyenne Jackson was so sure he was in love with actor Jason Landau that they tied the knot four short months after announcing their relationship. Their union only blossomed after the wedding, and they have since added two adorable twins to their family, Ethan and Willow.
Jackson told Gays with Kids, "I share my family experience because I am so bombarded with love and joy on a daily basis that it's almost too much for us to take. Seriously. It's so profound…People are invested in our story…It's nothing but love. What could be bad about that?"