Dolly Parton: The Surprising Life Story of the Queen of Country
Dolly Parton is a living legend — and not just because she helped make Buffy the Vampire Slayer happen. Her songs (and bedazzled outfits) have captured the hearts of generations and her charitable spirit has brightened the lives of millions.
Few things are more impressive than her list of awards — except maybe her incredible hair. And the fact that she donated $1 million to fund research for Moderna's COVID-19 vaccine. And that she rejected a bill that proposed installing a statue of her at the Tennessee Capitol in early 2021 because of all the difficult things going on in the world at the time. But before all of the fame, accolades and legions of adoring fans, the "Queen of Country" weathered a real rags-to-riches tale. Here's Dolly Patron's story.
Dolly Parton was one of 11 children
Dolly Rebecca Parton was born the eighth of her 12 siblings. Since her family didn't have much money, the doctor who delivered Parton was paid with a bag of cornmeal. Parton's father worked as a sharecropper, while her mother was a stay-at-home mom.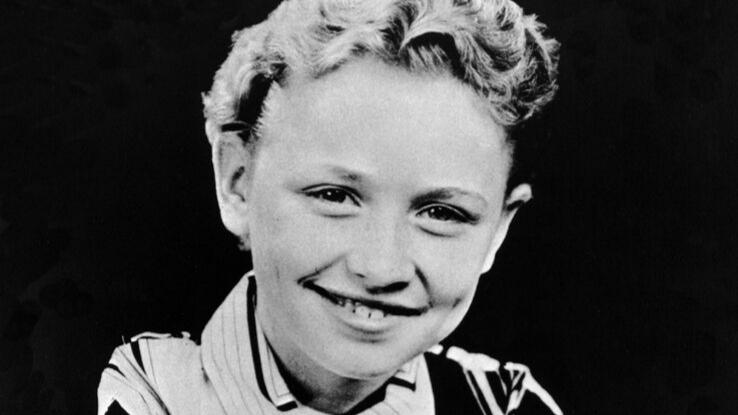 The family lived in a one-room cabin in rural Tennessee near the Great Smoky Mountains. Her song, "My Tennessee Mountain Home" was inspired by her youth in Tennessee, and her songs "Coat of Many Colors," and "In the Good Old Days (When Times Were Bad)" were written about the poverty she experienced growing up.
She grew up in extreme poverty
Dolly Parton may be a superstar now, but she didn't always live a lavish lifestyle. Parton has always spoken candidly about her life growing up. She has admitted, "The kids peed on me every night. We slept three and four in the bed."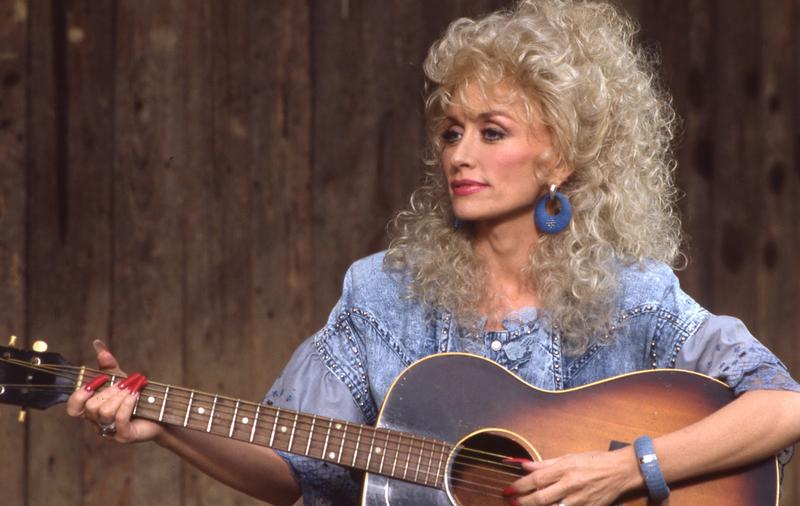 She added, "And as soon as I go to bed, the kids would wet on me, and I'd have to get up in the morning and do the same thing." When she was asked during a rare 1978 Playboy interview whether she would change the sheets, she said, "No, that was the only warm thing we knew in the wintertime. That was almost a pleasure to get peed on because it was so cold."
She tragically lost her little brother
Since there were so many siblings in the home, many of the older children had to take care of the younger ones. Parton explained, "My mother, through the years, when we were born, since there were so many of us, used to say, 'This one's gonna be your baby. That just meant that you got to take care of it."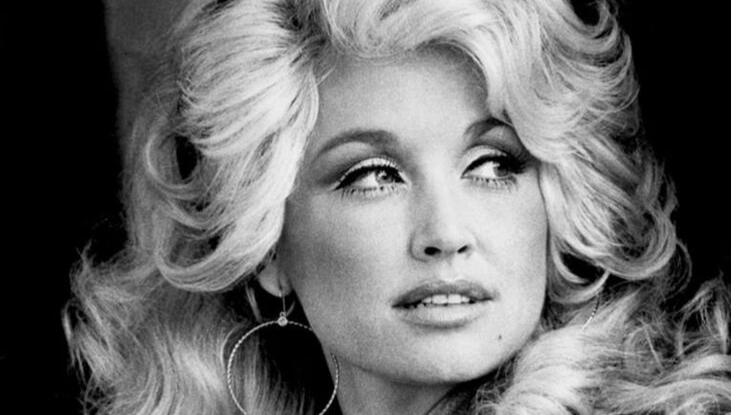 She continued, "You have got to get up with it at night and rock it back and forth." Tragically, Parton's baby brother, Larry Parton, passed away four days after being born. Parton was nine years old when he died, and she has expressed that, "there is a lot of heartache and stuff that goes on with that."
As a child Dolly almost lost her toes
Due to the status of Parton's family, they couldn't afford to pay a doctor to visit when one of the children got sick. Parton admitted during an episode of the Dr. Oz Show that, "I had jumped across the fence onto a broken mason jar and cut three of my toes, just my little toes on my right foot, almost off, and they were just kind of hanging there."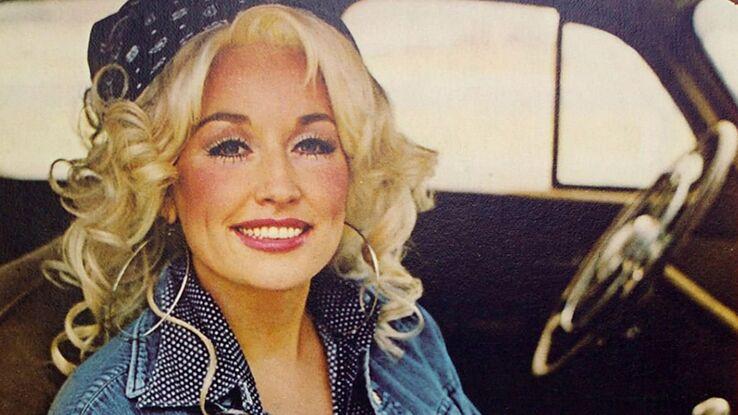 She added, "They put kerosene on it for antiseptic, and momma took her sewing needles…and she literally had to sew my toes back on." Seeing as Parton is known for her outrageously tall heels, it looks like the home surgery worked.
She has the church to thank for her career
Dolly Parton's family were devout Christians, as her grandfather was the pastor of the Church of God in Cleveland, Tennessee. It was there that Parton discovered her love of music. By the time she was six years old, she was already performing in front of crowds at the church.
By seven, she debuted her homemade guitar, which became her frequent partner on stage. This led to her singing on local radio and television programs, and by 10, she was booking appearances on The Cas Walker Show. She recorded her first single, "Puppy Love" by age 13, and appeared at the Grand Ole Opry, where she met Johnny Cash.
She was bullied as a child
Dolly Parton admitted that she was often targeted by bullies due to her performances on local television. Her past experiences with bullying inspired her to create a children's album, I Believe in You.
Her song, "Making Fun Ain't Funny," on the album features a heavy anti-bullying theme. Some of the lyrics include, "Don't do this /Makin' someone else feel small to make yourself look big / If you can't be big /Don't belittle someone else /That's not the thing to do." Proceeds from the album still go to Parton's Imagination Library, which has donated 100,000,000 books since 1995 to children."
She had to move after high school
Fresh off the graduation stage, Parton packed up her things and left her small town to move to Nashville, a.k.a "Music City." Although she was a formidable talent in her own right, she decided to work as a songwriter alongside her uncle, Bill Owens.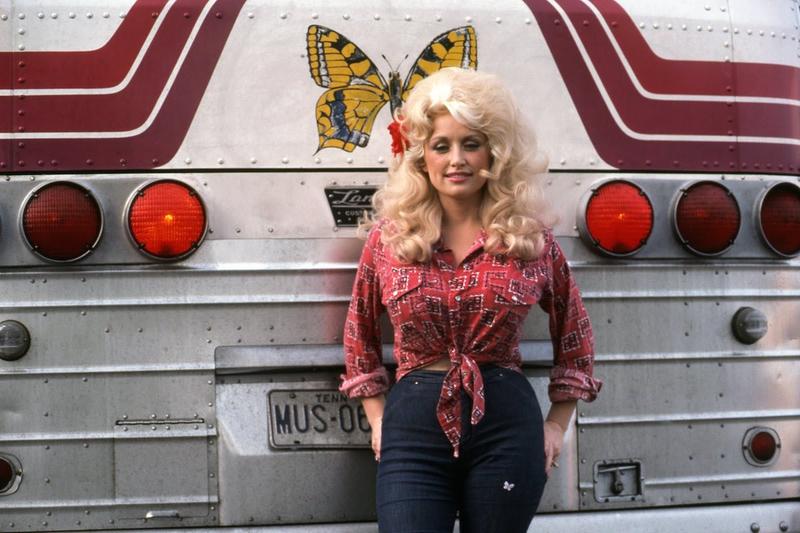 Together, the pair wrote several popular singles and two top-10 hits while signed at Combine Publishing: Bill Phillips' 1966 record "Put It Off Until Tomorrow" and Skeeter Davis' 1967 hit "Fuel to the Flame." Their songs were also recorded by many other famous artists of the time such as Kitty Wells and Hank Williams Jr.
She was supposed to be a pop singer
At 19 years old, Parton signed with Monument Records, where she was marketed as a "bubblegum" pop singer. Although she released quite a few numbers under this label, only one charted, although it didn't crack the Billboard Hot 100.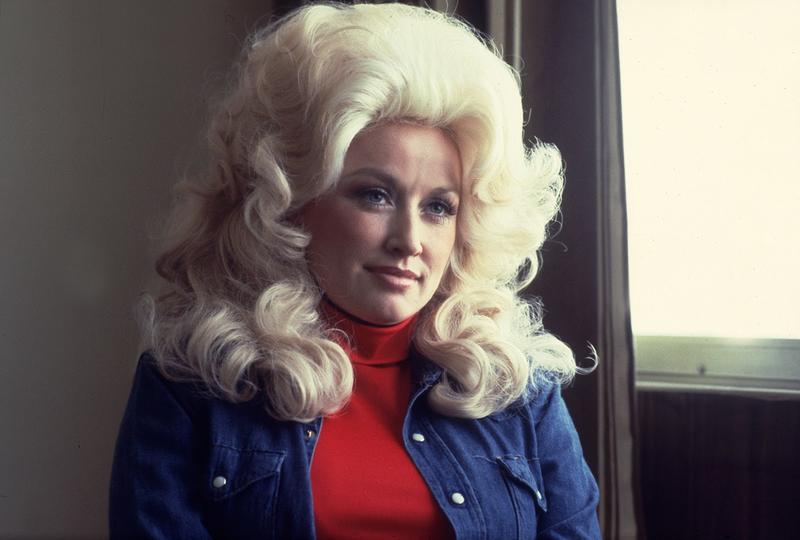 Due to her interest in country music, Parton suggested that she record a country album, but Monument shut it down, thinking that her unique voice and strong vibrato were not suited for country music. When her song, "Put It Off Until Tomorrow," recorded by Bill Phillips landed in the top ten on the country chart, the label finally allowed Parton to record a country album.
Love at first sight?
When Dolly Parton walked by Carl Dean outside the Wishy-Washy laundromat, in Nashville, it was love at first sight. It was her first day in the city, and Parton caught her future husband's eye when he was driving by in his white pickup truck.
Two years later, the pair married. Parton was 20 at the time, and he was 23. Parton and Dean decided to elope because Parton's record label believed that the marriage would get in the way of her music career. People magazine notes that the label told her to think about it, to which she responded, "I ain't waiting!"
She almost flopped as an artist
In 1967, musician Porter Wagoner invited Parton to join his organization, which landed her a spot on his popular TV show. Wagoner also got her signed to his label, RCA Victor. Although her next few hits made it on the charts, she didn't have the success that she and Wagoner were looking for.
In 1970, Wagoner convinced her to record Jimmie Rodgers' "Mule Skinner Blues," and her version of the song reached number three on the country music charts. Over the next two years, she saw her songs become hits, her biggest hit of this era being "Jolene." "Jolene" topped the country chart in 1974, and it eventually charted in the U.K., making the song her first U.K. success.
The real reason she wears long sleeves
Ahead of her new Netflix series Dolly Parton's Heartstrings, Dolly sat down with ABC News for a special interview called "Dolly Parton: Here She Comes Again!" and, clearly, there are still things to be learned about the icon. Namely, she has tattoos.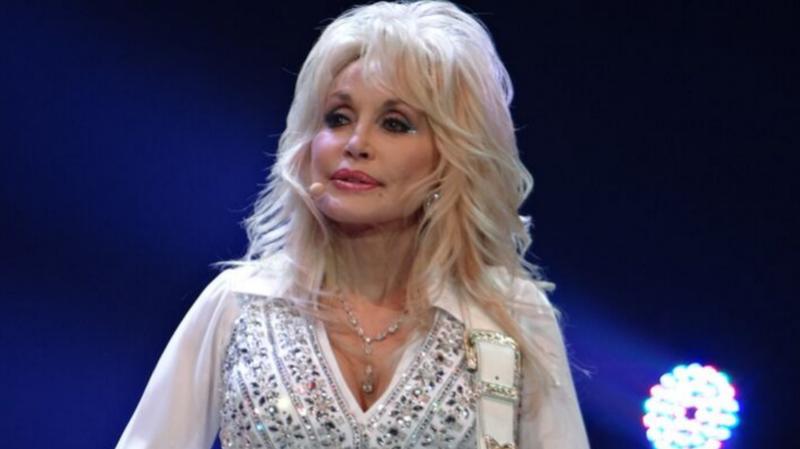 Yes, plural. Although she won't be flaunting the body art in public, Dolly acknowledged their importance. "I got them to cover scars or things," she said. "If I have to get a scar for any reason, I never can kind of get rid of that purple look. So I thought, 'Well, I'm going to kind of decorate these with some flowers or little butterflies or whatever.'"
She refused a deal with Elvis Presley
When Parton came out with the hit "I Will Always Love You," Elvis Presley's manager, Colonel Tom Parker, reached out to her with hopes that she would allow Presley to do his own cover of the tune. Parton rebuffed, however, after learned that she would have to surrender half of the song's publishing rights in the process.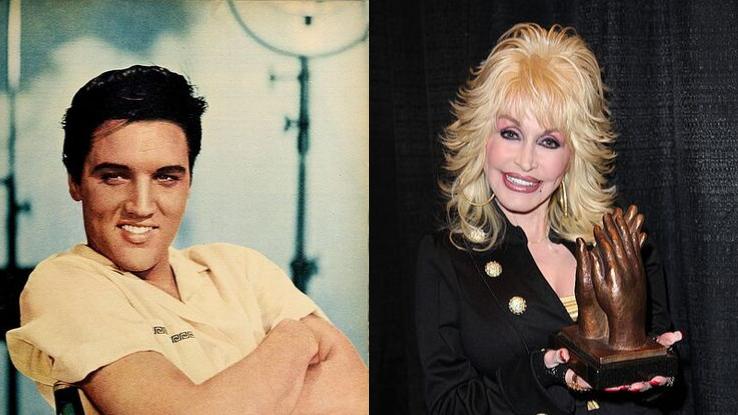 She admitted, "Other people were saying, 'You're nuts. It's Elvis Presley. I'd give him all of it!' But I said, 'I can't do that. Something in my heart says don't do that.' And I didn't do it." Whitney Houston went on to cover the song for The Bodyguard soundtrack, which certainly paid off for Parton in the end.
When Dolly met Johnny
Dolly Parton may be a massive celebrity, but that doesn't mean she can't have a "celebrity crush." She described her first time meeting Johnny Cash as "truly cathartic." The two were first introduced while singing at the famous Grand Ole' Opry when she was a young girl.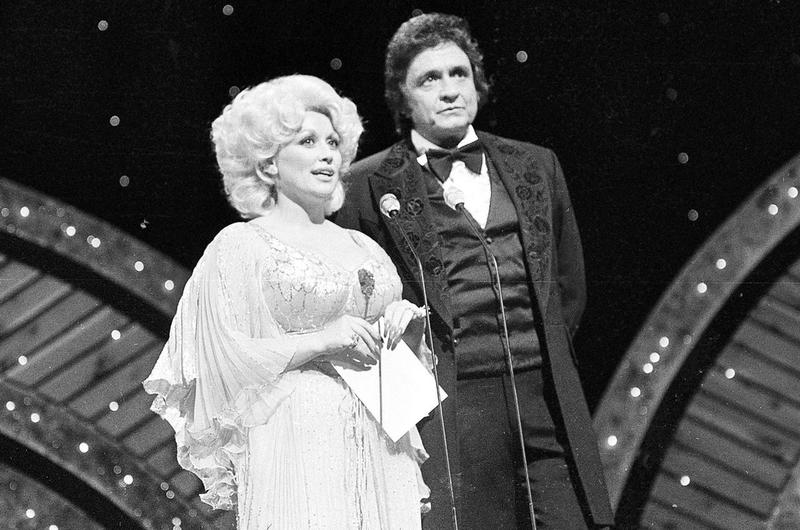 She was immediately taken with the Man in Black. She said, "I was sitting in the audience and that's when I first knew about sex appeal, someone striking and made me feel something inside. He had this tick when he moved his shoulder…and it was still sexy. It still got to me."
Her husband rejected her fame
Dolly Parton recalls a dinner in 1966, which was the first and last industry event that she and her husband attended together. She said, "This was my first big record. It went to No. 1 for Bill, and it was BMI's Song of the Year. So Carl and I got dressed up, he was in a tux, and we drove to the dinner."
She continued, "We got out and walked up the red carpet and sat through dinner and the awards. After the dinner, Carl turned to me and said, 'Dolly, I want you to have everything you want, and I'm happy for you, but don't you ever ask me to go to another one of them dang things again!'"
Dolly was often accused of having affairs
Dolly Parton is probably used to all the attention she's received from the media over the years, but there have certainly been some odd rumors that have reared their heads throughout her career. While working on the film, Best Little Whorehouse in Texas, there were rumors that Parton was having an intense affair with Burt Reynolds.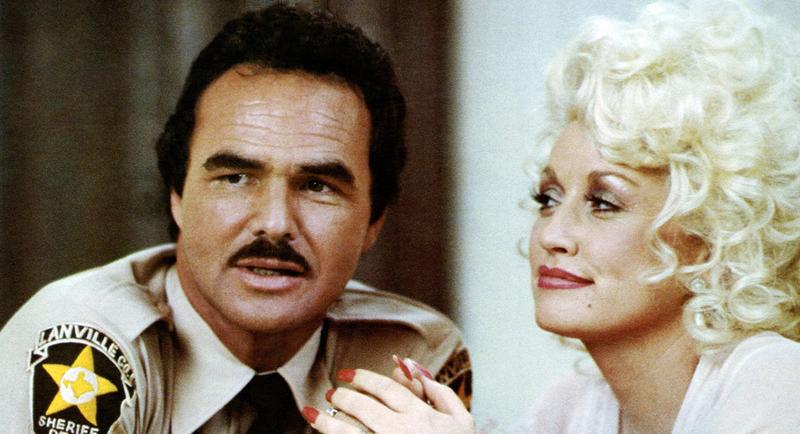 To this day, she discredits these rumors. She was also linked to the likes of Sylvester Stallone, Billy Ray Cyrus, and Kenny Rogers. Parton has never confirmed anything, and she insists that the relationships were strictly platonic.
It's assumed that Dolly and her husband have an open marriage
With all the rumors of affairs becoming non-stop, people began to wonder about Dolly Parton and husband, Carl Dean's marriage. The media has made assumptions that the pair are in an open marriage since she has said, "People always ask me if I've had extramarital affairs, and you can draw your own conclusions."
She adds, "He seems to know that I'll be back, and that love affairs and relationships are just part of my dealings with people." Of course, Parton has since clarified that she means flirting, not physical affairs.
She sank into a depression and her marriage almost ended
Eventually, the weight of Dolly Parton's sorrows began to weigh heavily on her shoulders. She admitted that soon after her partial hysterectomy, she sank into a depression and began ignoring her professional duties.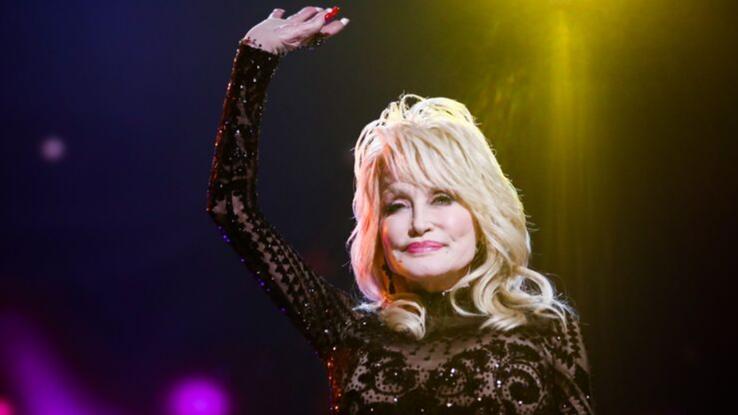 It was also during this time that Parton began to feel guilt over an emotional affair with another man. With a myriad of emotions plaguing her, she almost did something drastic. Parton has admitted that she once came very close to ending it all.
She credits her dog, Popeye, for saving her life
Dolly has been very open about her struggle with depression, and she recalls how she reached her lowest low. She was holding a weapon she kept for home safety with the intent of doing harm to herself when she heard her dog, Popeye, the French bulldog, come into the room.
She recalls in her book, "The tap-tap-tap of his paws jolted me back to reality, I suddenly froze. I put the gun down. Then I prayed. I kinda' believe Popeye was a spiritual messenger from God." Parton also credits her faith for saving her marriage. She adds, "A belief in God is essential. Our faith is the most important thing for all of us. It was the key to our survival."
She branched out of entertainment by opening Dollywood
Dollywood is a theme park owned by both Dolly Parton and Herschend Family Entertainment that opened in 1986. It is also the biggest ticketed tourist attraction in Tennessee. Along with being home to amusement park rides, Dollywood also hosts concerts and musical events every year.
Although Parton owns the park, she has said that she has never ridden any of her famous rides due to her severe motion sickness. She also hilariously told USA Today that, "I've got too much to lose, like my hair!'" Her American Eagle Foundation's sanctuary at Dollywood earned Parton the Partnership Award from the U.S. Fish and Wildlife Service in 2003.
Dolly helped bring fictional feminist icon Buffy the Vampire Slayer to life
By now you've gathered that Dolly is an icon, but did you know she was partially responsible for bringing another icon to life? That icon would be Buffy, as in the fictional vampire slayer. Back in the '80s, Dolly and her former manager Sandy Gallin founded Sandollar Productions, which produced the 1992 film Buffy the Vampire Slayer.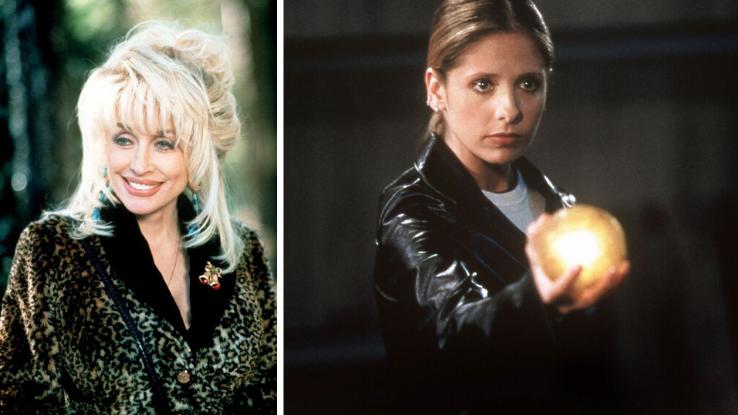 Despite the film's mixed reviews, Sandollar believed it would work as a series. Although the production company is listed in the end credits of every Buffy episode, Dolly went uncredited. Thanks to a series of viral Tweets in April 2020, the little-known fact was brought to light. Another fun connection between these strong women? They share a birthday — January 19.
Her shapely figure has attracted a lot of media attention over the years
Over the years, Parton has garnered attention for undergoing a considerable amount of plastic surgery. When asked on The Oprah Winfrey Show why she's had so many surgeries over the years, she said that the surgery was necessary in order to keep up with her image.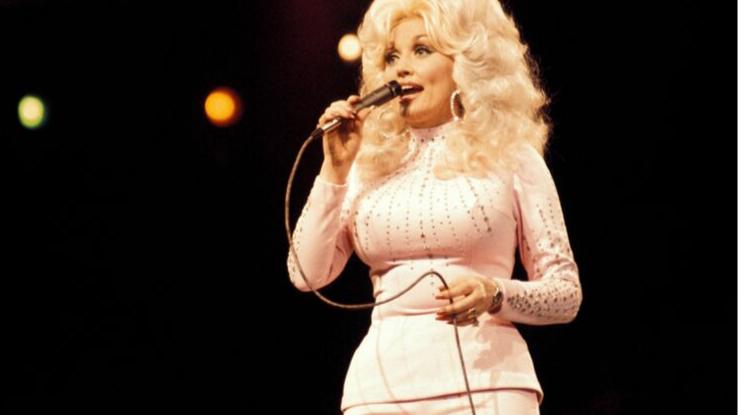 Through it all, Parton has managed to have a terrific sense of humor about her looks, saying, "It takes a lot of money to look this cheap." She turned down multiple offers to pose nude for Playboy but did appear on the cover in 1978 wearing a Playboy bunny outfit. She has stressed that her dramatic appearance with the big hair and tight clothes is a "gimmick."
She's had quite an extensive acting career
Dolly Parton began with her own show during the 1970s and 1980s, but she made an effort to venture into film to expand her audience base. Her first film (and perhaps her most famous) was the comedy film 9 to 5. The film became an instant hit and was noted for its representation of working women and the discrimination they face in the workplace.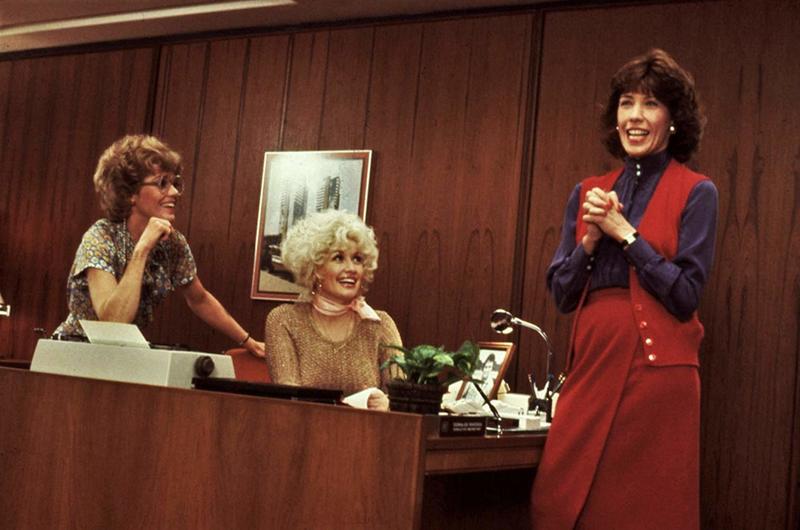 She went on to do The Best Little Whorehouse in Texas, Steel Magnolias, A Smoky Mountain Christmas, Wild Texas Wind, Unlikely Angel, and Blue Valley Songbird. Her most recent work was her 2015 Television film called Dolly Parton's Coat of Many Colors, and the musical film Joyful Noise, alongside Queen Latifah.
She had to have a partial hysterectomy after she passed out on stage
During the early 1980s, she began experiencing severe gynecological problems. Doctors told Parton that she would have to have a partial hysterectomy, thinking it would fix the problems, but it also meant that she could never have children.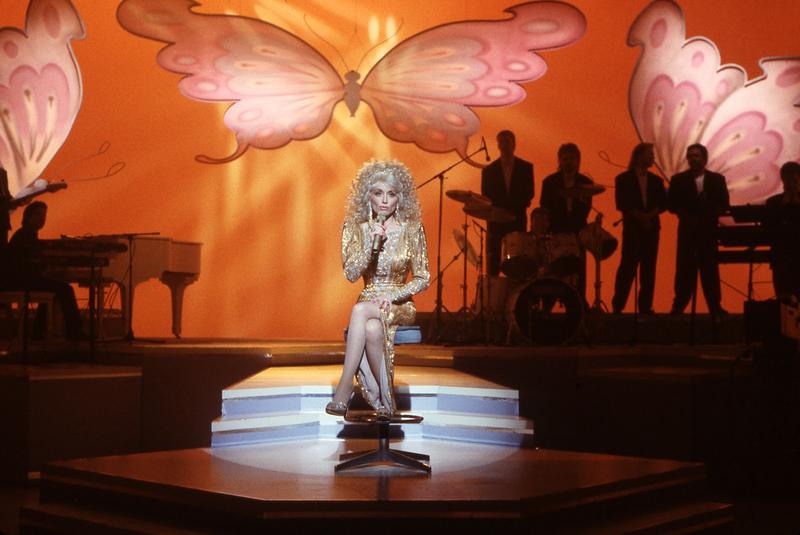 She has admitted that it was a harsh period of her life and that it put a lot of stress on her marriage. She told Closer Weekly: "It was a really bad time. Sometimes God just has to smack you down. He was almost saying, 'Sit your pretty little a** down because we have to deal with some stuff!'"
Although she loves children, she doesn't regret not having her own
Dolly Parton's bond with children is undeniable, but yet she and her husband have never had kids of their own. According to Parton, this is the way it was meant to be. During an interview with the Today show, Parton said, "God has a plan for everything."
She adds confidently, "I think it probably was his plan for me not to have kids so everybody's kids could be mine. And they are now." She admitted that although she used to regret not having children, she doesn't anymore." She told Billboard, "Now that Carl and I are older, we often say, "Aren't you glad we didn't have kids? Now we don't have kids to worry about."
The song 'Jolene' was about a bank teller who had a crush on her husband
The song "Jolene" continues to be one of Parton's most iconic songs. Although the name "Jolene," belonged to an eight-year-old girl who was a fan of Parton's, the song itself was inspired by a woman who had a crush on her husband. Parton told NPR, "She got this terrible crush on my husband."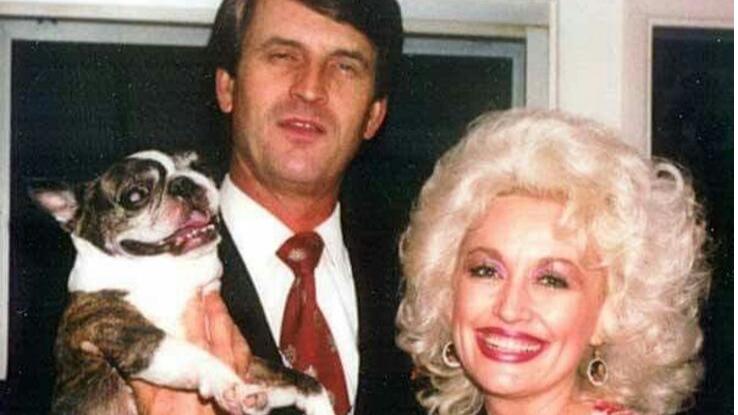 She continued, "And he just loved going to the bank because she paid him so much attention. It was kinda like a running joke between us – when I was saying, 'Hell, you're spending a lot of time at the bank. I don't believe we've got that kind of money.' So it's really an innocent song all around, but sounds like a dreadful one."
She received death threats over Dollywood 'Gay Day'
Dolly Parton has said over the years that she has received death threats from the Ku Klux Klan over her "Gay Day" held at her theme park, Dollywood. In fact, Dolly Parton has become a significant LGBTQ figure over the years.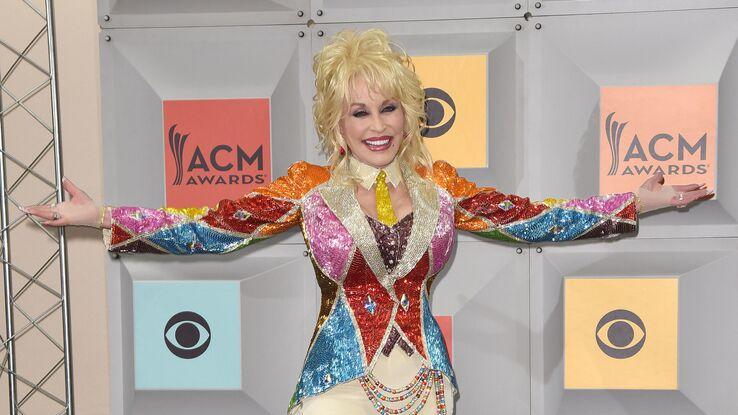 One time, Parton hilariously entered a West Hollywood Dolly drag contest and lost. She said, "At a Hollywood contest years ago on Santa Monica Boulevard where all the guys were dressed up like me, and I just overexaggerated my look and went in and just walked up on stage…I didn't win. I didn't even come in close."
She has always been a philanthropist
Dolly Parton has been supporting many charities since the mid-1980s, including her own charity, the Dollywood Foundation. Parton has also worked hard to raise money for causes such as the American Red Cross, and HIV/AIDS-related causes.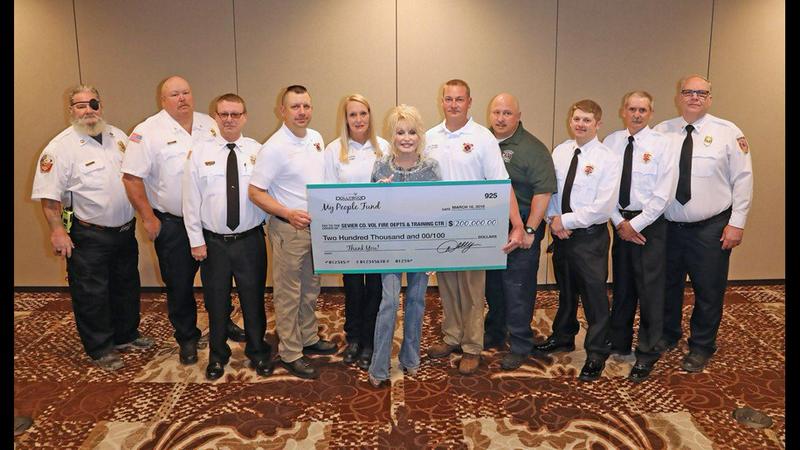 For her work in children's literacy, she has received awards such as the Association of American Publishers Honors Award, Good Housekeeping Seal of Approval, and the Child and Family Advocacy Award. During the 2016 Great Smoky Mountain wildfires, Parton participated in a telethon to help raise money for the victims of the fire.
She has a cloned sheep named after her
Dolly the Sheep made headlines when she was created, as she was the first mammal to be cloned from an adult cell. Born in 1997, Dolly went on to have a full life until she passed in 2003 when she developed tumors in her lungs and severe arthritis.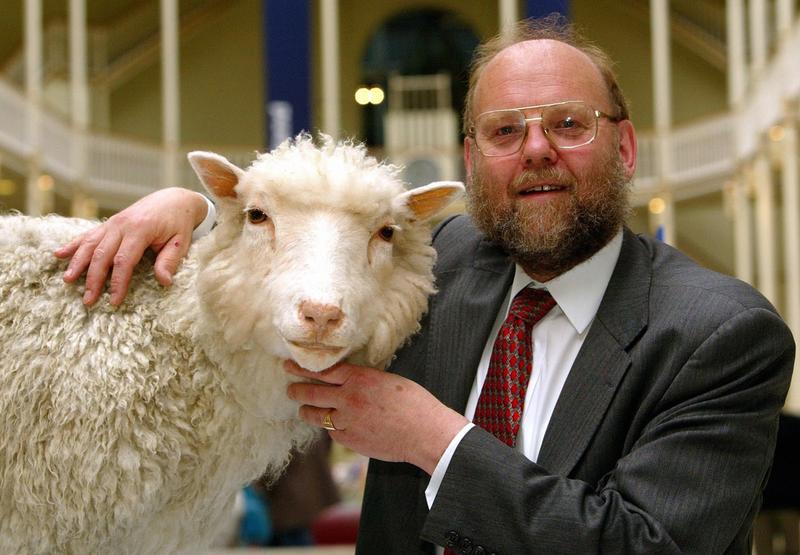 Dolly was created by colleagues at the Roslin Institute in Scotland. The cell used as the donor for Dolly's creation was taken from a mammary gland. Ian Wilmut admitted that the name Dolly came about because "Dolly is derived from a mammary gland cell and we couldn't think of a more impressive pair of glands than Dolly Parton's." Well, alright then.
Dolly Parton has another famous relative
The two may not be related by blood, but Dolly Parton is Miley Cyrus' godmother. Dolly Parton has been connected to the Cyrus family since she met Billy Ray Cyrus during their tour after the release of his single "Achy Breaky Heart" in 1992.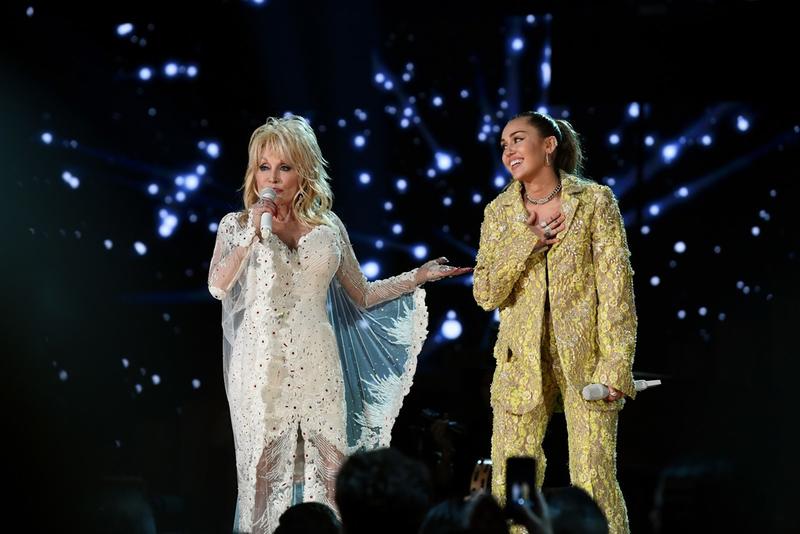 Parton has said about her goddaughter, "I've loved her through the years and watched her grow up, and I've seen how smart she is and how talented she is." She continued, "I don't think people really realize yet what a great singer and writer she really is. She's just trying to find her own place and wings and learn to fly."
She's won Guinness World Records
Dolly Parton' s list of accomplishments goes on and on, and one of her titles includes being a world record holder. In 2018, Parton was recognized for breaking the record for Most decades with a Top 20 hit on the Billboard U.S. Country Songs Chart (six), and most hits on the U.S. Hot Country Songs chart by a female artist.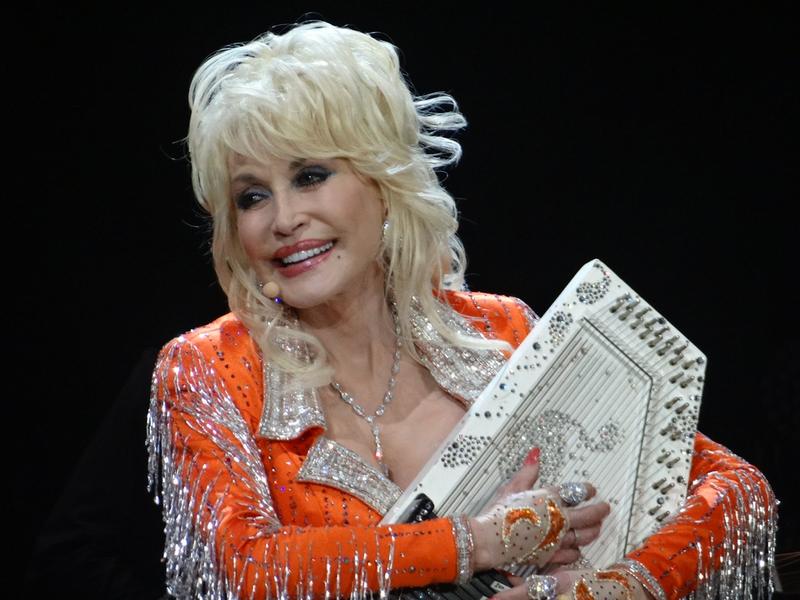 She is credited with having a staggering 74 top 20 hits, including the 2016 update of her classic hit with "Jolene" with American a capella group, Pentatonix. On the source of her songwriting skills, she said, "I've always just written from my heart. I try not to dwell on just trying to be commercial and what's a radio hit. Usually, when an idea hits me, it comes from my heart."
She refuses to sleep in hotels while touring
With Dolly always traveling, it may seem odd that she never wants to rest her head in nearby hotels. However, don't be confused, it isn't that she doesn't like hotels. She just doesn't see a use for them when she has her comfy tour bus.
She finds it cumbersome to pack and unpack all of her clothes. She has stressed that her tour bus becomes her humble abode while traveling. She says, "we just pull right up to the stage door, pull on up and do our show, get back on, and I go to bed! And roll over to the next show."
The reason she wears wigs
If there is one thing that comes to mind when Dolly Parton is brought up, it's hair. Parton's hair is known for being large and in charge, but there's a secret underneath all that hairspray. You may have thought that the locks belonged to Parton herself, but her luscious locks are actually a wig.
Parton decided to add wigs into her beauty routine because her real hair wouldn't mold to her perfect style. So, in order to get the perfect look every time, Parton decided to wear wigs.
She's stopped trying to disguise herself
Dolly Parton admits that she used to try to disguise herself in public saying, "I remember once I was going Christmas shopping. I did my makeup completely different, with dark eyebrows, and wore a short black wig, and wore different clothes than I would normally wear.
I said something, and this group of kids said, 'You're Dolly Parton in a black wig!'" When you have a voice as recognizable as Parton's, it seems almost useless to try to hide behind a disguise. She no longer tries to hide who she is in public.
The 2019 CMAs prove how easy it is to fall in love with her all over again
Dolly is known for her stage presence — and she certainly lit up the 2019 Country Music Awards (CMAs) alongside co-hosts Reba McEntire and Carrie Underwood. To start the night, a star-studded cast of women joined Dolly on stage to sing a medley of hits in honor of Loretta Lynn.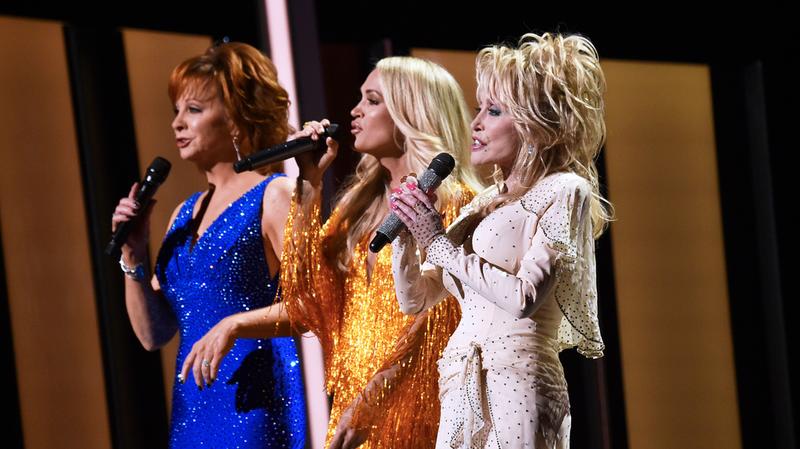 Later on in the evening, King & Country joined Dolly for a show-stopping performance of "God Only Knows," which the songstress followed up with a rendition of "There Was Jesus" alongside Zach Williams. She ended the string of crowd-pleasers by singing her new song "Faith" with an electronic dance duo, Galantis, joining her. At 73 years old, Dolly is still serving legendary, moving performances. 
Dolly Parton's hometown has a statue of her
Although there likely won't be a statue of Parton installed at the Tennessee Capitol anytime soon, there is already one honoring her. Over the years, Parton has given a lot back to her hometown. Visitors to Sevierville, TN, have the opportunity to take a photo with the big, bronze statue that stands in front of the courthouse. The statue is the Sevier County's way of saying thanks to the queen of the Smoky Mountains.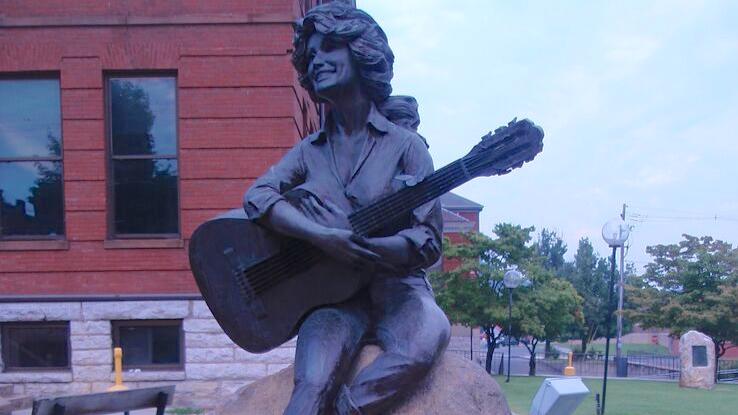 The statue was built soon after Dollywood was launched. When it was time for local artist, Jim Gray, to create the statue, Parton herself came down to pose for the plaster cast. If you're interested in seeing the Dolly Parton statue for yourself and you're passing through the area, head to the Sevier County Courthouse.
Dolly will get her own SiriusXM channel & Netflix program
What do Elvis, The Beatles, Pearl Jam and now Dolly Parton all have in common? These musical acts all have dedicated channels on SiriusXM. On Monday, November 18 the satellite radio service will launch Dolly Parton's Heartstrings Radio.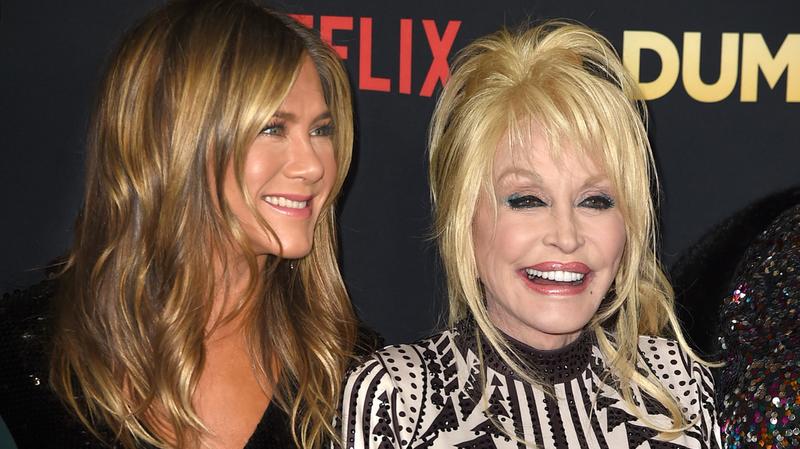 The exclusive station dedicated to the songstress will debut in conjunction with the Netflix anthology series of the same name, which will hit virtual shelves on November 22. The series features eight stories about family, faith and love all inspired by Dolly's inspirational discography. Dolly previously worked with Netflix for the Jennifer Aniston film Dumplin' (2018).