What Is the Difference Between a 2015 Ford Raptor and an F-150?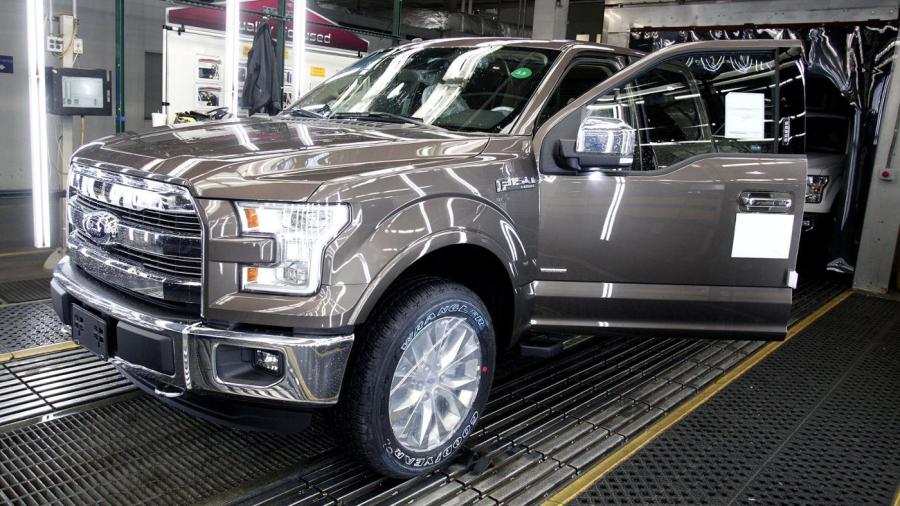 While there is actually no new Ford Raptor for 2015, the 2014 Ford Raptor was a type of F-150 that had some added features such as special fenders, a different suspension, a locker and an "off-road mode" setting. The Ford Raptor is a special edition of the F-150 that is meant for off-roading and traversing various obstacles.
The Ford SVT Raptor truck line started in 2010 as a special edition of the Ford F-150, but the company did not release a new Raptor for 2015. The vehicle contained a stronger and more versatile suspension than the F-150, as it was meant for use on rougher terrain than just roads. Similarly, the truck had special fenders and thicker tires to accommodate off-roading and allow the vehicle to climb over obstacles without losing grip or getting caught.
The biggest difference between the regular Ford F-150 and the Raptor was the "Off-Road Mode" setting on the Raptor. When this mode was initiated by pressing a button on the dash, traction control and roll stability control are turned off to allow for greater control of the truck. Furthermore, gears would be upshifted later than normal, and the rear drive train would lock so that both wheels always turned in unison. All features on the Raptor except for Off-Road Mode could be added to an original F-150 using aftermarket products, according to the Four Wheeler website.