How Do You Deep Fry Catfish?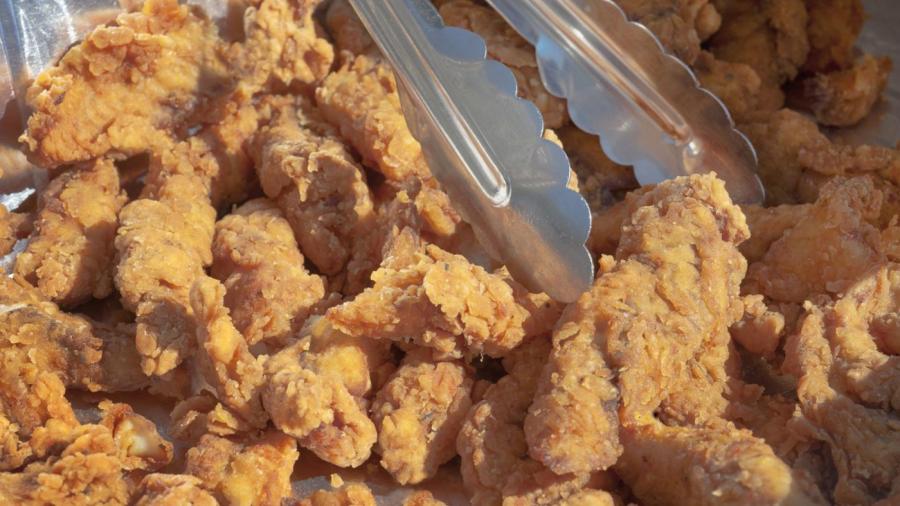 To deep fry catfish, heat cooking oil to 350 degrees Fahrenheit, and season the catfish fillets or pieces with herbs and spices. Use cornmeal, flour, beer and other flavorful seasonings to make the batter. Fry the catfish in small batches until the fish is cooked throughout and has a golden, flaky crust. From preparation to cooking, the process shouldn't take more than an hour.
Preheat the frying pan

Pour approximately 4 inches of cooking oil, such as canola oil, into a saucepan. Use a food thermometer to alert you when the oil reaches 350 degrees Fahrenheit.

Cut the catfish

Cut 1 pound of catfish fillets in half lengthwise, or cut the fish into bite-size pieces.

Season the catfish

Season the catfish with salt and pepper to taste, and add additional seasonings, such as cayenne pepper, basil, paprika, garlic powder or onion powder, if desired.

Prepare the batter

Thoroughly mix 1/3 cup of all purpose flour, 3/4 cup of corn meal, 1/8 teaspoon of salt, 1/8 teaspoon of pepper and 1/8 teaspoon of dried parsley in a large bowl.

Coat the catfish

Submerge each catfish fillet or bite-size piece into the batter. Remove the fish, and shake off the excess batter.

Fry the catfish

Drop about one-fourth of the catfish fillets or pieces into the heated oil. Fry for three to four minutes or until the catfish is cooked thoroughly and golden brown on the outside.