How Do You Cook Prime Rib Roast?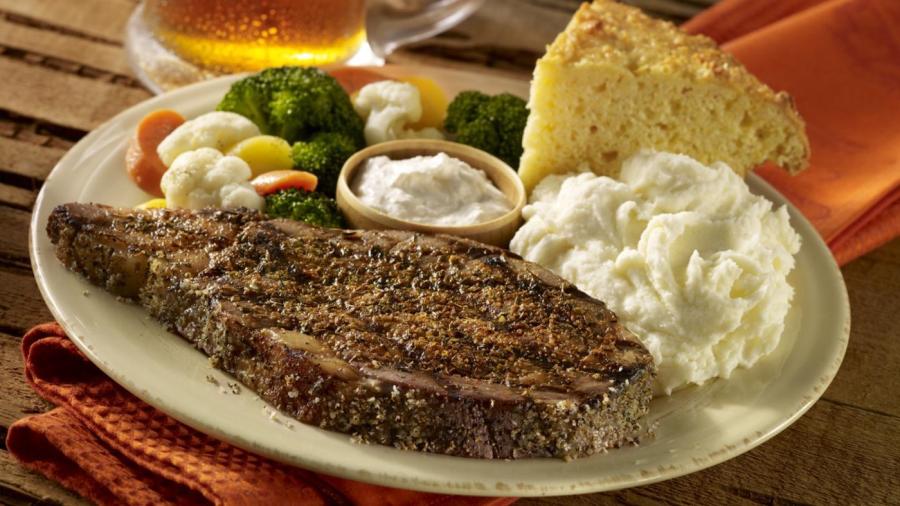 To cook a prime rib roast, rub the roast with a mixture of spices and herbs, then roast in the oven until the meat reaches an internal temperature of at least 135 degrees Fahrenheit. This results in a medium rare roast that is red in the center.
Some seasoning options include orange zest, crumbled bay leaves, salt, pepper and thyme. Mix these seasonings together with some olive oil to form a paste, then smooth the mixture evenly over the roast. Optionally, slice a few garlic cloves, then press them into the roast by cutting small slits in the meat to hold the slivers. To infuse the flavors, let the meat sit for up to three hours in the refrigerator, but it can also be cooked immediately.
Set the meat on a rack inside of a baking dish, and bake until the meat reaches the proper internal temperature, roughly two hours. Put the roast on a serving dish, and cover with foil to keep the heat from escaping. Place the baking dish on burners to create an aus jous. Mix the drippings with red wine and beef stock, then reduce by half. Add additional seasonings to taste if necessary, then serve alongside the roast.