How Do You Cook Pork Ribs in the Oven?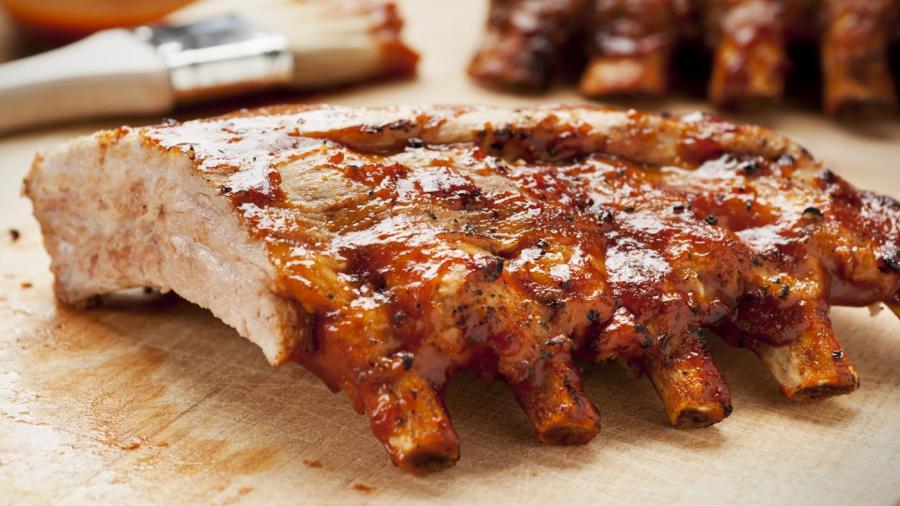 Pork ribs can be cooked in the oven by wrapping them along with seasonings in aluminum foil and baking them for 3 1/2 hours as in in the recipe shown here. This oven-baked pork rib recipe was created by celebrity chef Emeril Lagasse.
EJ's Simple Oven-BBQ Ribs
As its name implies, this recipe uses a barbecue rub even though the ribs are to be baked in the oven instead of being grilled.
Prep Time: 30 min.
Cook Time: 3 hrs. 20 min.
Ready In: 4 hrs.
Ingredients:
2 racks baby back ribs
6 tablespoons barbecue rub
1 1/2 teaspoons salt
1 teaspoon black pepper, freshly ground
1 teaspoon celery salt
barbecue sauce
Barbecue rub:
8 tablespoons paprika
6 tablespoons garlic powder
6 tablespoons salt
5 tablespoons black pepper, freshly ground
3 tablespoons cayenne
3 tablespoons onion powder
2 1/2 tablespoons dried oregano
2 1/2 tablespoons dried thyme
Prepare oven and baking sheet

Preheat oven to 300 F. Line a baking sheet with enough aluminum foil to wrap and seal over the ribs.

Apply the rub and bake

Mix the rub and then mix 6 tablespoons of rub with the salt, pepper and celery coat. Apply the rub evenly on both sides of the rib. Fold the foil over the ribs and then seal tightly on all sides. Bake for 2 1/2 to 3 hours or until tender.

Apply barbecue sauce

Peel back the foil and then apply barbecue sauce evenly on both sides of the ribs with a pastry brush or using the back of a spoon. Bake for 20 minutes more. Allow to cool slightly before serving.