What Colors Does Rust-Oleum Paint Come In?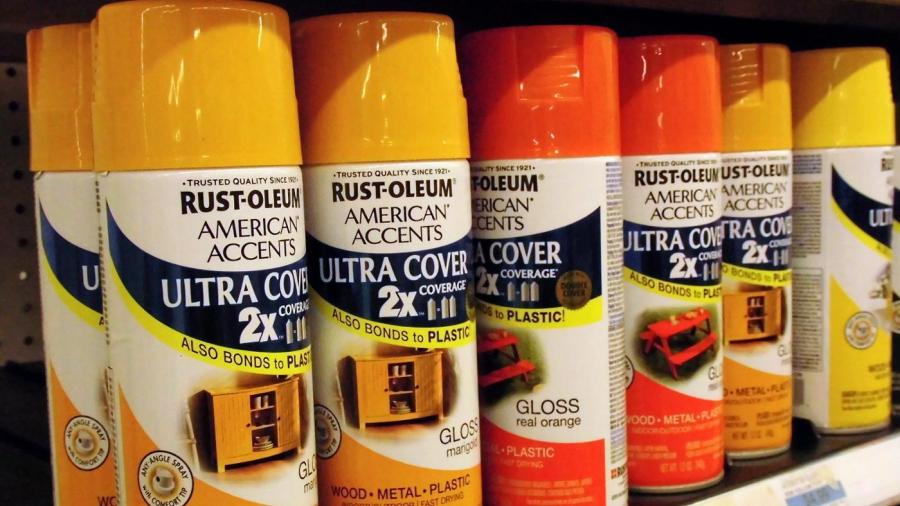 Rust-Oleum paints come in a wide range of colors and metallic finishes that vary according to the type of paint product and are displayed in color charts on its website. Its product range includes paints for indoor and outdoor use at home, in the garage, the marina and commercial premises.
From Rust-Oleum's main page, click on Find a Product. To view the range of paints and colors available, click on the For the Home, On the Job or For My Car tab. Homeowners can scroll over the Homeowner drop-down menu on the main page to follow the link titled View All Homeowner Brands. Click on a brand, and click on an individual paint product within the brand to view its color chart. Users who already know the color they need can select from the colors listed to search for paint products available in the chosen color within that brand.
The Working With Color section, available from the Homeowner drop-down menu, contains advice on color families, color considerations and color schemes.
Brands for home use include Rust-Oleum American Accents for small projects around the home and Rust-Oleum Universal paint and primer. Rust-Oleum Painter's Touch Ultra Cover is an ideal brand for large projects, such as furniture and doors.