How Do You Chart the Value of a Sliver Dollar Coin?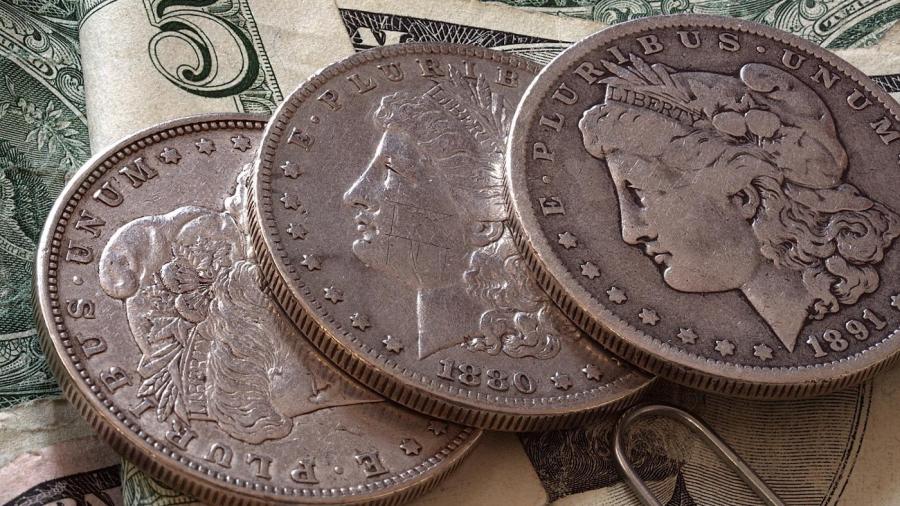 Once you have identified the year, condition and mint of a silver dollar, you can obtain the current intrinsic value from a number of online coin experts, including CoinStudy.com, CoinTrackers.com and PCGS. Coin enthusiasts can obtain the numismatic, or, "melt value" of silver dollars through the Coin Melt Value Chart provided by the experts at NCG.
CoinTrackers.com's list of the 25 most valuable silver dollars lists the 1893 S, 190 and 1889 CC Morgan Silver Dollars as the most precious, with reports of these certified coins in top shape fetching anywhere from $300,000 to $550,000 at auction.
PCGS provides a full chart containing individual prices for the variations of each coin minted at each condition. Collectors can select the Shop link to get an idea of buying and selling prices for their silver dollars.
The rising price of silver causes the Morgan and Peace Dollars to gain in popularity among enthusiasts, notes CoinStudy.com. While the CoinStudy.com price guide indicates that a number of dates and mint marks command top dollar from collectors, collecting the silver dollar is still an affordable and rewarding option, according to the site.
NCG updates its chart every 15 minutes based on the current market value of the precious metal in relation to the silver content of the dollar. With a 99.93 percent silver content, the America the Beautiful 5-ounce silver dollar bears the highest numismatic value of all issued, as of October 2015, according to NCG.