The Danger of Fame: Celebrity Survivors of Murder Attempts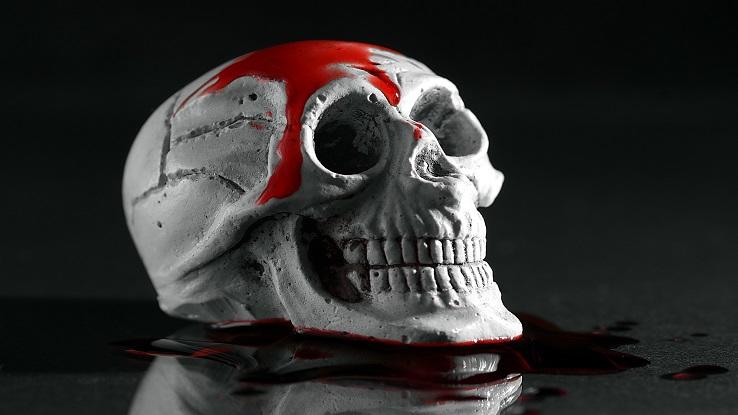 Have you ever hated a celebrity so much that you wish you could drive to Hollywood and kill him or her? Or maybe you watch TV and wish you could just murder the actor or singer on the screen? Of course not! Unfortunately, however, some haters — and even some overzealous "fans" — aren't quite so rational.
Social media is always buzzing with posts spewing hatred for popular celebrities, and the hate occasionally results in unbelievable fits of real-life violence. Some people take things way too far and actually plot the murders of the celebrities they hate — a few even attempt to carry out their evil plans.
Madonna
"If Madonna won't marry me, then no one can." That was the mantra of stalker-turned-attempted murderer Robert Dewey Hoskins, the man who broke into the singer's home and threatened to stab her if she refused to marry him. At the time, Madonna wasn't at home, but one of her bodyguards spotted Hoskins jumping the fence and shot him in 1996. (He survived.)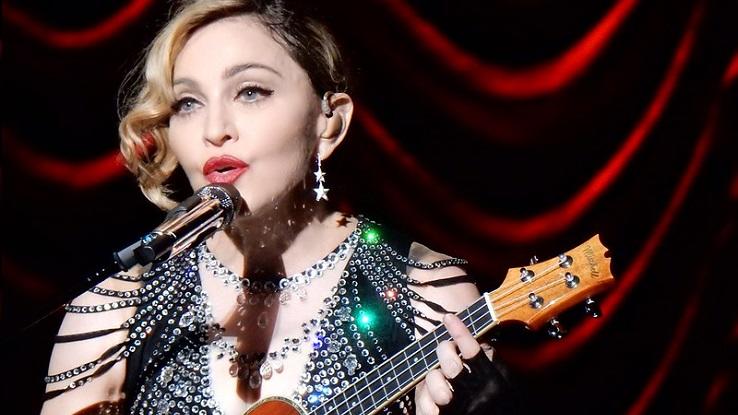 That wasn't Madonna's first threat from Hoskins. He stalked the "Like A Virgin" singer throughout California in the early 1990s and repeatedly scaled the fence in her home.
Not His Only Obsession
Hoskins was sentenced to 10 years in prison in 1996 and ordered to stay in a mental health facility until 2012. Unfortunately, he escaped, and authorities had to warn the public to be on the lookout for the escapee who was "highly psychotic when not taking his medication and has very violent tendencies."
The "mentally disturbed offender" had previously told Madonna's assistants he would slice her "from ear to ear" if she refused to be his wife. He was caught in the Long Beach area. The investigation revealed that Hoskins had plans to go to France to pursue Halle Berry next.
Gordon Ramsay
Shark fin soup is considered a status symbol in some Asian countries. With a price tag starting at $100 per bowl, the dish has become a staple at elite weddings and banquets, particularly in China. With such a lucrative market offering windfalls of cash, illegal shark fishing thugs certainly had no plans to give up their criminal pursuit — not even for famous celebrity chef Gordon Ramsay.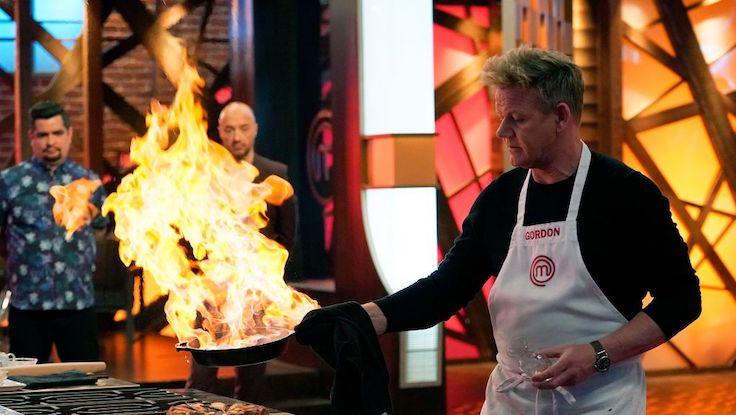 In 2011, Ramsay discovered just how much shark fin soup was worth to illegal shark fishing crews when a serious threat was made on his life. The story was revealed during the filming of his BBC documentary Gordon's Shark Bait.
When You're in Way Too Deep
Looking to unravel the mysteries behind the multi-billion-dollar industry, Ramsay went to Costa Rica to gather more material for his series. The moment he and his crew arrived, they were met by thugs who not only had ties to the illegal shark fishing industry but also to major drug lords in the area.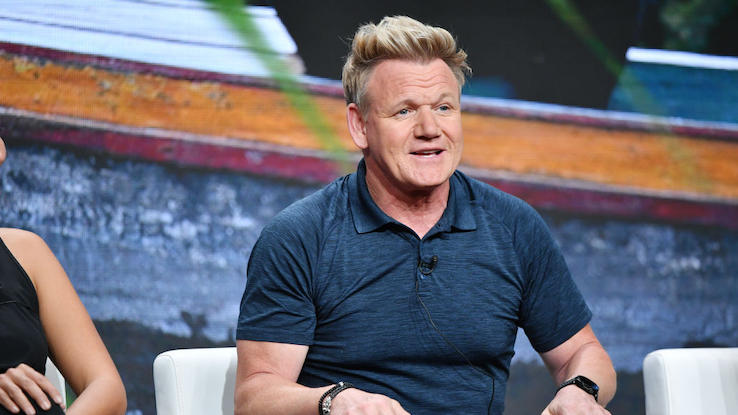 To put an end to Ramsay's expose, they poured gasoline over the chef's head and pointed a gun at him. The message was clear: "Get out!" Ramsay and his crew didn't have to be told twice. They left the country the moment they had the chance — happy to be alive.
Paul Pierce
Shaquille O'Neal may have dubbed Paul Pierce "The Truth" following his spectacular 42-point performance in a Boston Celtics versus Los Angeles Lakers game, but his basketball toughness is nothing compared to his real-life tenacity. In fact, no other NBA player could come close to what Pierce had to endure in 2000.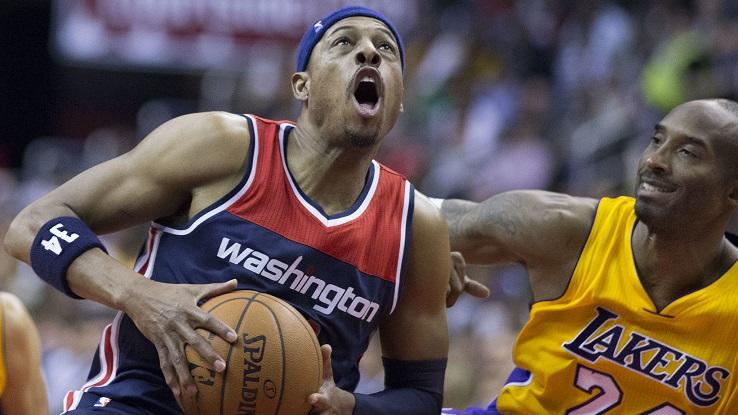 Two years into his NBA career, his glamorous life took a dark turn when he and his buddies entered a club in the Boston Theater District. Expecting a fun night out with friends, the Boston Celtics superstar got more than he bargained for when he was stabbed 11 times in his face, back and neck.
A Friendly Life-Saver
On that fateful night when Pierce was stabbed and had a bottle smashed over his head, fans of the NBA star got close to losing the superstar for good. Fortunately, teammate Tony Battie rushed his friend to the hospital, and doctors performed multiple surgeries to save Pierce's life.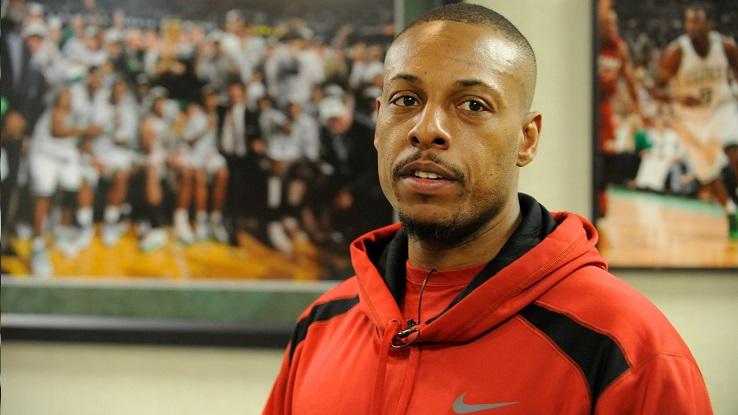 The assault was reportedly perpetrated by Made Men, a failed rap group in Boston. Initially, people believed that Pierce was caught in the middle of a violent club brawl. However, the NBA star later shared that the whole thing was an orchestrated attack against him.
Jackie Chan
Jackie Chan has always been known for doing his own fight scenes and stunts, but his kung fu moves aren't restricted to his onscreen appearances. Pretty much like his characters in Rush Hour and Police Story, Chan became the target of drug lords in Hong Kong, China.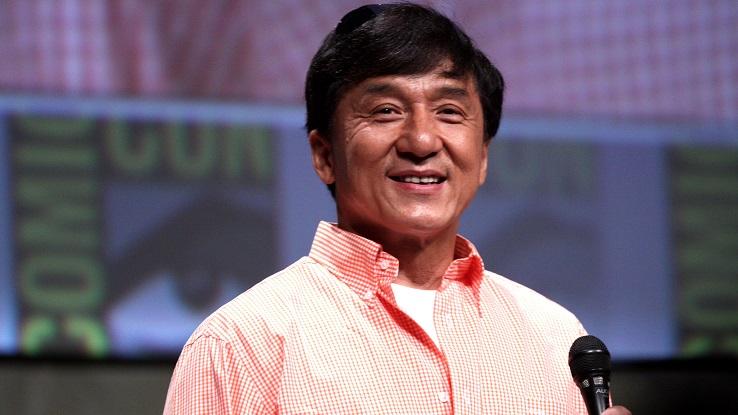 Opening up about his experience, the Drunken Master star shared that he needed to carry guns to protect himself from the dangerous Hong Kong triads who kept threatening his life. Chan disclosed that early in his career, he was subjected to extortion.
Stranger Than Fiction
Because he refused to give in to the triad members' demands, Chan had to be constantly on the lookout for possible assassins. In fact, the martial arts expert's first visit to the United States was marked by a near-death experience!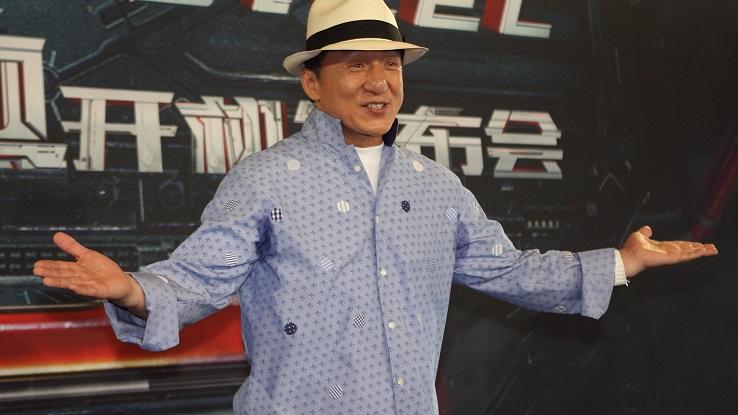 Just as he was going down the tarmac, a sniper reportedly shot at him — and the murder attempts didn't stop there. In 2012, Chan shared that a group of triad members surrounded him — armed with machetes — while he was at dinner. To end the rift, he finally decided to simply pay them off, and they left him alone.
50 Cent
While many celebrities attract enemies after they've made it to the top, Curtis "50 Cent" Jackson already had his fair share of detractors, even before his rise to fame. In 2000, the rapper was shot nine times right outside his grandmother's house.
He spent 13 days recovering in the hospital, with investigators turning up nothing in terms of suspects. Initially, all fingers pointed to Darryl "Hommo" Baum as the culprit, with drug-related issues cited as the reason. However, another drug lord named "Supreme" emerged as a suspect when Murder Inc. rappers testified against him.
Street King, Still Immortal
50 Cent recovered from the shooting, except for the damage caused by the bullet that hit his left cheek. This caused issues with his speaking, but he eventually managed to adapt and became one of the most popular rappers worldwide.
In fact, 50 Cent even wrote a song about his ordeal. The rap titled "9 shots" is considered one of his masterpieces and was included in his much-awaited album "Street King Immortal." In the video released in 2015, 50 Cent is shown walking alongside Oprah when he took the billionaire talk show host on a tour of Queens.
Ryan Seacrest
Do you know what it feels like to be hunted down by trained military personnel? Well, Ryan Seacrest does. Back in 2009, the American Idol host feared for his life as an ex-soldier roamed the halls of the E! Studio looking for him. The stalker even had a knife with him.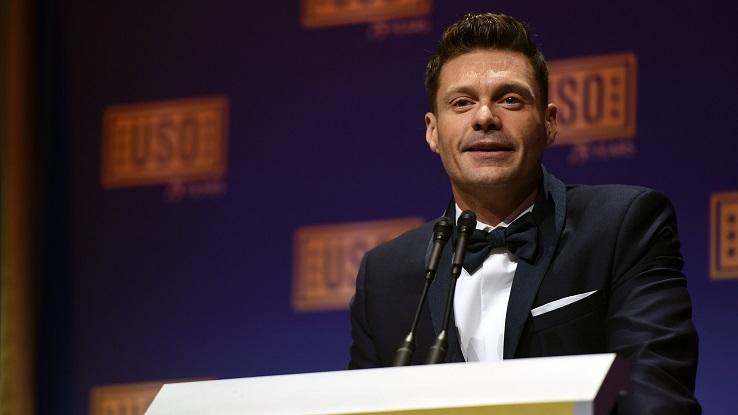 Chidi Uzomah Jr. was a former sergeant in the Army's special forces. He served in the Army National Guard from 2005 to 2009 prior to getting dishonorably discharged. Almost a decade ago, he was arrested by Orange County police for stalking and threatening the life of Seacrest.
When a Restraining Order Isn't Enough
Uzomah also attacked one of the host's bodyguards after being turned down for a meeting with the celebrity. This resulted in a restraining order. For most would-be attackers, that is usually the end — not so for Uzomah.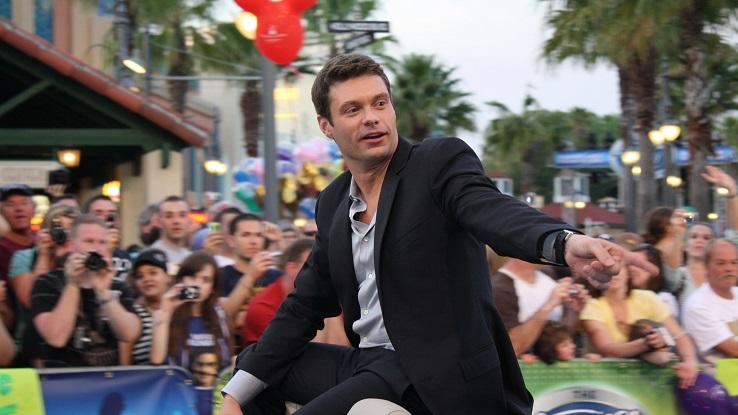 The court order didn't seem to have any effect on him, as he once again decided to visit Seacrest. The last incident landed him in prison for two years, and another restraining order was issued to order the Army Reserve officer to stay away from the "Keeping Up with the Kardashians" producer for at least 10 years.
Pauley Perrette
If you think that working on a crime show centered on vicious attacks could help you deal with real-life incidents, then you better think again! After a terrifying experience that left her traumatized, NCIS star Pauley Perrette shared how she was violently assaulted in her own neighborhood.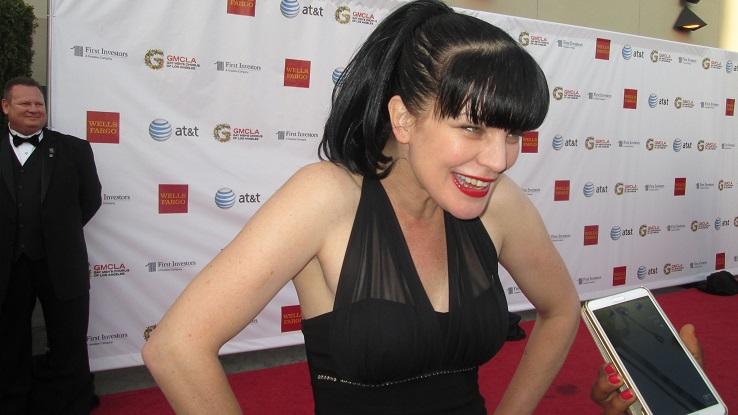 Walking to the home of a friend, the last thing Perrette expected was to be mercilessly beaten up in the street by a 45-year-old man who had absolutely no relation to her or her work. Caught off guard by the attack, she had no choice but to beg for her life.
A Real-Life NCIS Case
According to court documents, Perrette was attacked in her L.A. neighborhood by a mentally ill homeless man named David Merck. The attacker grabbed the actress and dragged her toward an empty garage. He then punched her repeatedly while talking about his plan to murder her.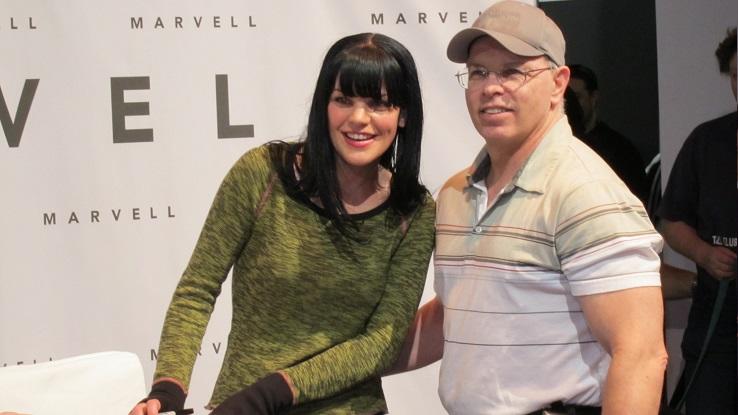 He also kept repeating that his name was "William" and demanded that she not forget it. Perrette attempted to soothe her attacker by telling him that "William" is a beautiful name and her nephew has the same name. He then let her go and was arrested by police in a 7-11 branch nearby.
George Harrison
Beatles Mania has long stood as an unprecedented era in history. However, none of the band's members could have ever predicted they would ever be subjected to the danger of deranged fans and violent attackers. This was a lesson George Harrison learned in the most painful way possible.
In 1999, a Liverpool man named Michael Abram jumped the fence of Harrison's home. Brandishing a large knife, he smashed one of the windows and entered the house where the former Beatles star and his wife, Olivia, lay sleeping in peace. Hearing the noise, the two got up to confront their intruder.
Saved by a Lamp?
Harrison attempted to disarm the frenzied knifeman and ended up getting repeatedly stabbed in the chest. In a heroic attempt to save her husband, Olivia smashed a lamp over the head of Abram, who then turned to attack her. He started to strangle her with the cord of the very same lamp, but she managed to escape. The attack left Harrison with a punctured lung.
During his testimony, Abram told the court that he was on a mission from God to save the world from the Beatles. He claimed that the members of the group were actually witches, and Harrison was the Devil himself.
Andy Warhol
Some people can handle rejection better than others. Meanwhile, there are people who simply cannot handle rejection at all. This was the case for Valerie Solanas, the attempted murderer of Andy Warhol and the sole member of a group she founded called "Cutting Up Men."
In 1968, Solanas shot Warhol while the artist was out walking. She also shot his friend and art critic Mario Amaya, who was with Warhol at the time. Warhol survived the attack but developed a phobia of hospitals. Despite being medically diagnosed with schizophrenia, Solanas pled guilty and spent three years behind bars.
Maddening Criticism
The attack was reportedly rooted in Warhol's rejection of Solanas' work. Prior to the shooting, she sought the artist's help in producing her play titled Up Your Ass. When she found out he turned down her request, she stormed the Factory and demanded her script back.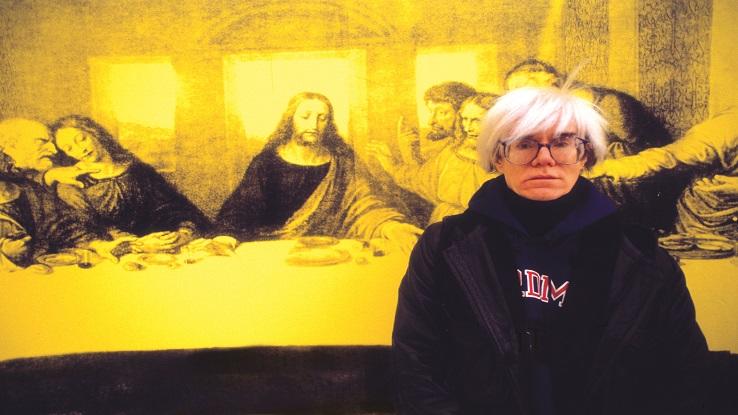 Solanas was denied entry and flew into a rage. She accused the studio of stealing her ideas and stormed off. When she later saw Warhol and Amaya, she charged toward them and shot them both. Warhol was hit multiple times, with numerous organs damaged. He barely survived the shooting.
Bjork
It's not new in the world of pop artists that fans get overly attached. However, it's one thing to send your idol gifts and letters, but it's a completely different scenario when you decide to send them a sulfuric acid letter bomb.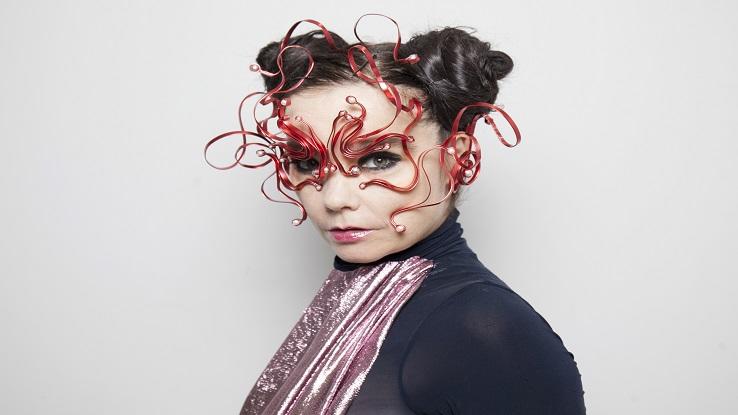 Sadly, that was what Icelandic pop star Björk faced in 1996 when an obsessive fan named Ricardo Lopez attempted to murder her because she didn't reciprocate his feelings. After filming 20 hours of footage that shared his innermost feelings to the singer, Lopez recorded his suicide while playing a Björk song in the background.
An Explosion of Anger
Lopez snapped when he learned Björk was in a relationship with another musician named Goldie. In his 800-page diary, the crazed fan discussed his desire to have "an effect in her life." When he heard about Björk's romance, Lopez said, "I'm just going to have to kill her. I'm going to send a package. I'm going to be sending her to hell."
His initial plan was to send her a bomb with HIV-infected syringes. He instead chose to hide a sulfuric acid letter bomb in a hollowed-out book. Fortunately, the package was intercepted before it reached Björk.
Bob Marley
Hoping to quell the violence in politically turbulent Jamaica, Bob Marley announced his decision to hold a concert in the country. Unfortunately, not everyone was happy with the news. Some were against the reggae star's presence so much that they decided to shoot him.
Marley's life almost came to an end late in 1976 when assassins drove by where he was staying and opened fire. Apart from the singer, his wife and manager were present during the shooting as well. Marley was immediately rushed to the hospital and survived the incident with minor wounds.
Refusing to Give In
Despite the gun attack only two nights before the event, Marley went on to perform at The Smile Jamaica concert. During his show, he reiterated his desire to help unite all the opposing political factions in the country and promote peace.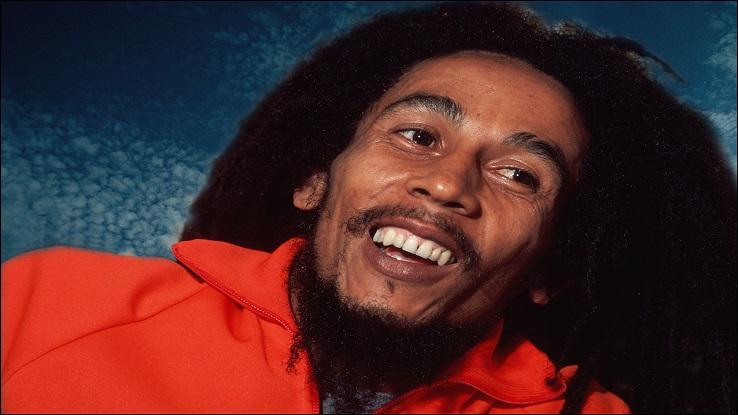 Performing for more than 80,000 people at the free concert, Marley urged everyone to take part in healing. He then went into exile in London for two years before releasing some of his best work. Marley died of cancer at the age of 36 in 1981. He left behind 11 albums, four recorded live.
Garrett Morris
Before he was Earl from Two Broke Girls, Garret Morris was one of the original members of the Saturday Night Live cast. Although he was widely known as one of the best comics of his generation, few knew he was also a certified black belt.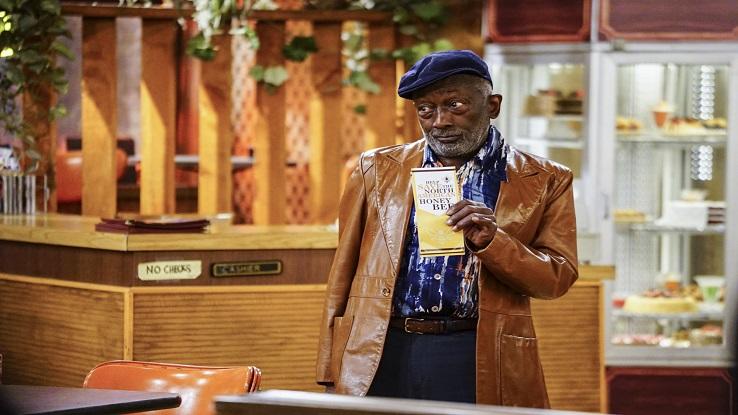 Generally, knowing self defense would be a good thing. Unfortunately, Morris' quick reflexes landed him in even more danger. When two armed men attempted to rob the actor in 1994, his training kicked in, and he started to fight — prompting the men to shoot him.
Black Belt vs. Bullet
According to Morris, the robbers attacked him from behind. As a knee-jerk reaction, he kicked them from the side. Turning to defend himself better, the actor came face to face with a gun. Presumably enraged by the retaliation, the robbers then shot him repeatedly in the chest, stomach and arm.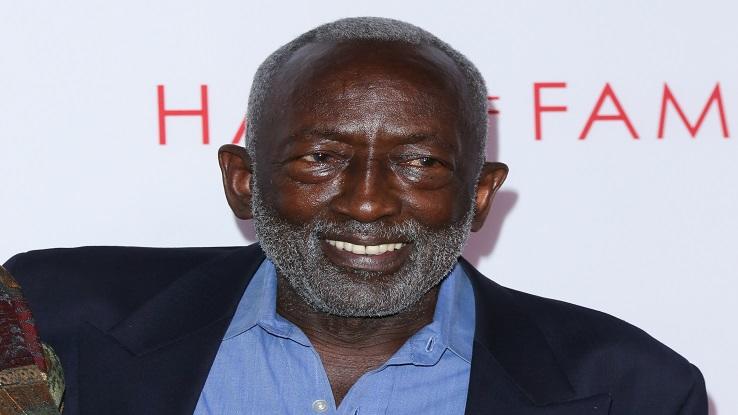 Morris ended up needing at least 10 major operations. The attack also left him in a coma, which forced him to drop his role of Stan on the hit TV show Martin, co-starring comedian Martin Lawrence.
Tupac Shakur
The rap world is filled with interesting — but sometimes violent — people. One of the most controversial cases plaguing the industry is the murder of Tupac Shakur in 1996. However, the fatal shooting wasn't actually the first time an unknown gunman attacked the rapper.
In 1994, Tupac survived the first attempt on his life. After wrapping up a session in his recording studio in Manhattan, he was shot five times in an alleged robbery. However, friends of the victim called it a setup, as the attackers did not take Tupac's Rolex watch.
At Least One Tupac Mystery Solved
Following his recovery, Tupac accused fellow rappers Puff Daddy and Notorious B.I.G. of being the brains behind his attack. Although his 1996 murder remains unsolved, a Brooklyn inmate named Dexter Isaac admitted he was hired to gun down Tupac in 1994.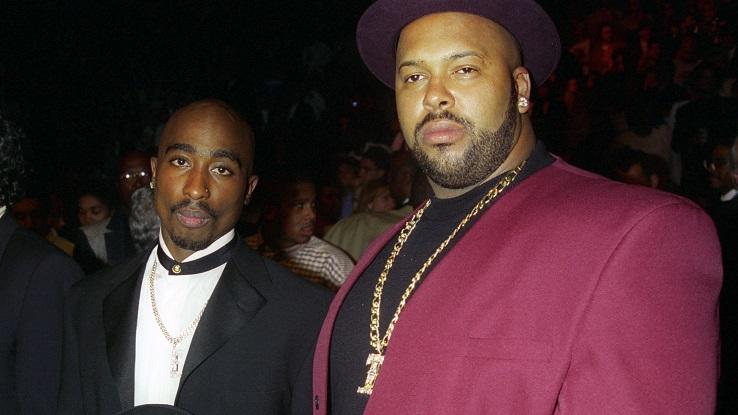 He shared that he was paid $2,500 in cash, and he got to keep all the pieces of jewelry they got from robbing the rapper. The inmate revealed that his boss was none other than James "Jimmy Henchman" Rosemond, who is one of the most notorious hip-hop moguls and the manager of artists Sean Kingston and The Game.
Mick Jagger
What happens when you fire an employee? Generally, nothing. At most, you receive angry messages and a lot of subtle attacks on social media. But what happens when your employees are actually Hells Angels riders, and you decide to fire them? They might plot to kill you, of course.
In 1969, the Rolling Stones hired some Hells Angels bikers to work security during the Altamont Free Concert. Instead of safeguarding the people, however, they ended up stabbing one of the fans. Understandably, the band decided to never hire them again. In response, the biker gang decided to kill Mick Jagger.
Another Sunken Scheme
After watching footage of the Hells Angels attacking a black 18-year-old fan named Meredith Hunter, Sir Mick reportedly banished the bikers from ever working for his team again. In retaliation, the group decided to kill him in his holiday house in the Hamptons.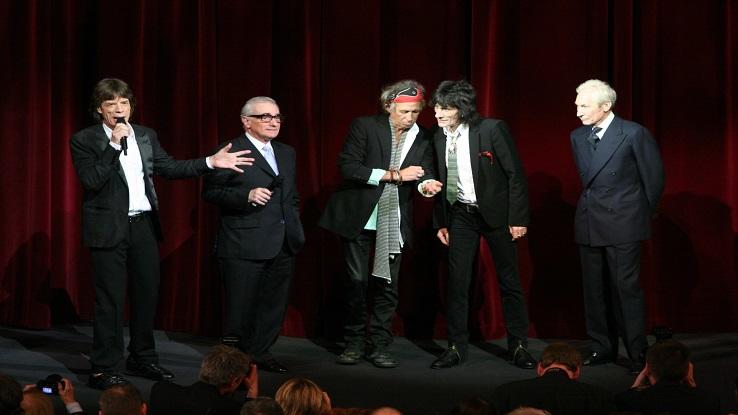 The biker gang chose several members to sail to reach Sir Mick's mansion. Unfortunately for the group, a brewing storm capsized their vessel, and they had to jump out of the boat before reaching the property. Although none of the bikers were injured, they obviously decided to call off the attack.
Joss Stone
One of the most terrifying plans against a celebrity was crafted with Joss Stone in mind. The soul singer became the target of a murder plot designed by two disturbed men. Basically, the would-be attackers wanted to kill and rob Stone because of her wealth and relationship with the Royal Family.
It was in 2011 when Junior Bradshaw and Kevin Liverpool singled her out. Based on the reasoning of the two, they planned to drive up to the singer's home in Devon, steal her belongings and then kill her — all because of her connection with the Royal Family in England.
A Soulless Attempt
Bradshaw and Liverpool were armed with hammers, knives, samurai swords, gloves, masks and ropes. Their first order of business at the time was to steal the approximately $1.2 million they assumed to be stashed in Stone's house. Then, they planned to kidnap her, decapitate her and dump her body in a river.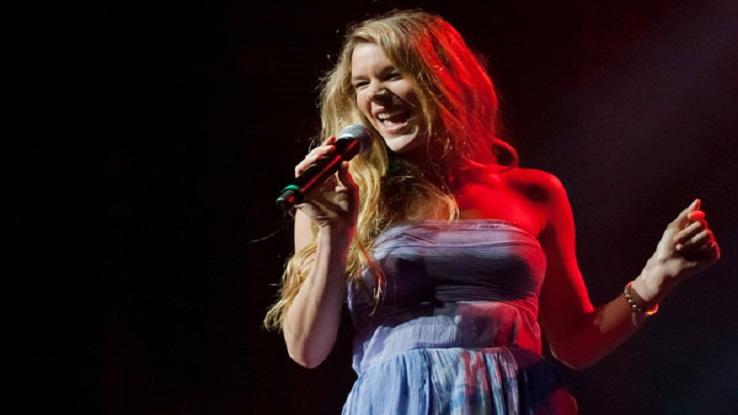 The two were arrested when neighbors noticed their car idling near Stone's home. They called the police, who searched the vehicle and found the weapons. Liverpool was sentenced to 10 years in prison. Meanwhile, Bradshaw was diagnosed as schizophrenic and sent to a psychiatric facility.