What Car Batteries Does Walmart Carry?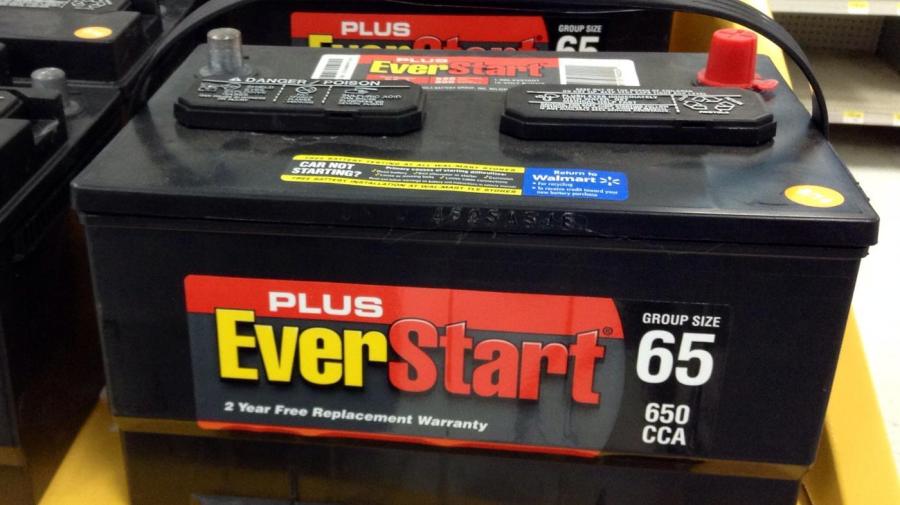 Walmart carries five different brands of 12-volt car batteries, according to its website as of April 2015. These brands carried by Walmart include EverStart, Schumacher, Schumacher Electric, ValuePower and Battery Tender.
Not all automotive batteries available on Walmart's website are available in its stores. Some batteries are web exclusives, while some may only be carried in stores. The least expensive 12-volt automotive battery offered on the retailer's website is the Schumacher Electric 210CCA battery priced around $62.23, as of April 2015. Walmart also acts as an online storefront for several other retailers that offer additional brands of automotive batteries such as Chrome and Westward, but these are not sold by Walmart itself.
In addition to automotive batteries, Walmart offers lithium-ion batteries suitable for use in powersport vehicles such as ATVs, motorcycles and scooters. The retailer also offers marine batteries for providing electrical power on boats. Walmart also offers free battery installation of batteries purchased at Walmart at any of the company's 2,500 auto centers located around the country. The retailer charges $10 for installation of a battery not originally purchased at Walmart, as well as anti-corrosion treatments for $3.50 per battery and battery terminal end replacement for $5 per battery.