What Can You Mix With Patron Tequila?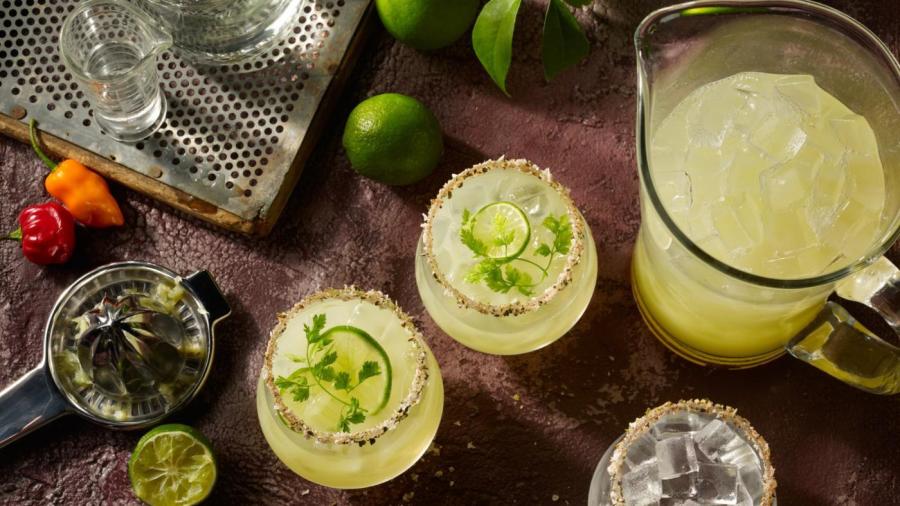 Patron tequila mixes well with many sweet and savory ingredients. It has a particular affinity for lime juice. When Patron is taken as a shot, it is customarily preceded by a lick of salt and followed by a lime wedge "chaser." Lime juice is also part of the standard margarita recipe. This smooth, mild tequila is also excellent in mixed drinks made with other juices.
Patron tequila makes a fantastic margarita. Traditional margaritas contain lime juice, but Patron is also a popular choice for those flavored with peach, mango, watermelon, raspberry and strawberry. The tart-sweet flavors of a tequila sunrise, made with orange juice and grenadine syrup, enhance Patron's complex flavor. Grapefruit juice is also delicious with this tequila, especially when topped off with lemon-lime soda and served in a frosty highball glass.
Patron tequila pairs wonderfully with many non-fruity flavors, including coffee. The combination of tequila and coffee liqueur makes a surprisingly sophisticated cocktail to serve after dinner or during the dessert course. Tequila is also a delicious substitute for vodka in the classic bloody mary recipe. These perennially popular savory cocktails highlight the interplay between spicy tomato juice and heady Patron tequila. This version is called a bloody maria.